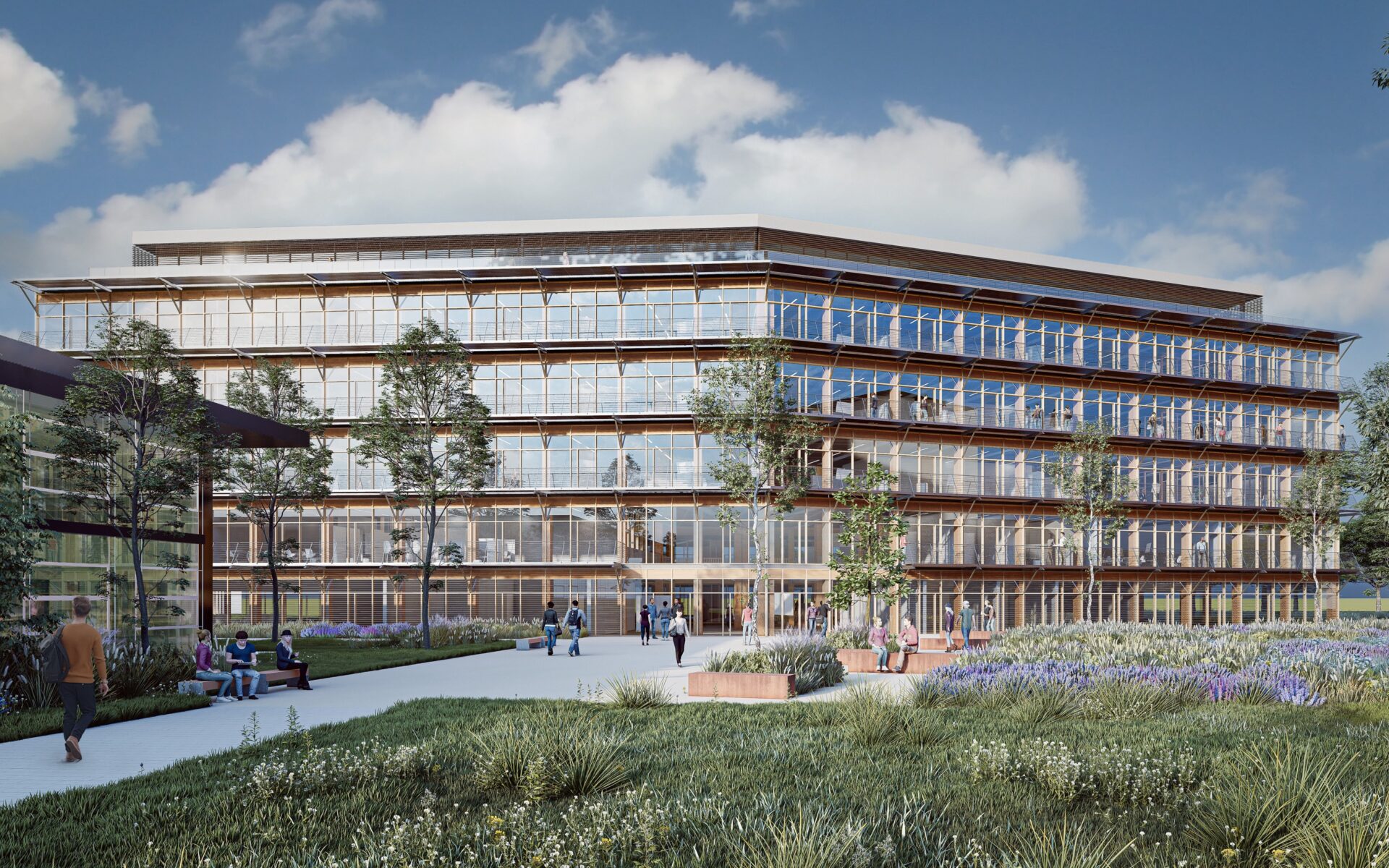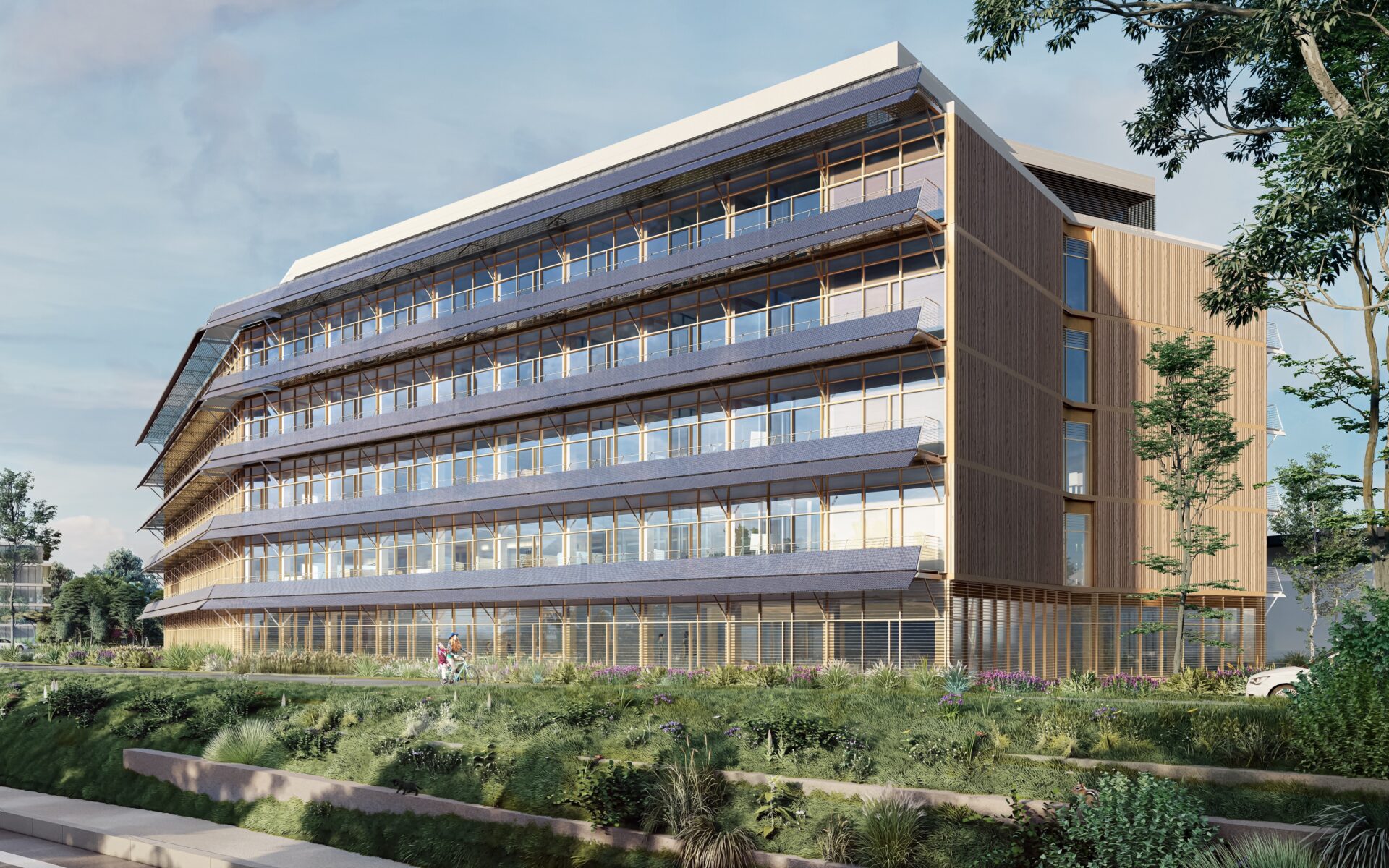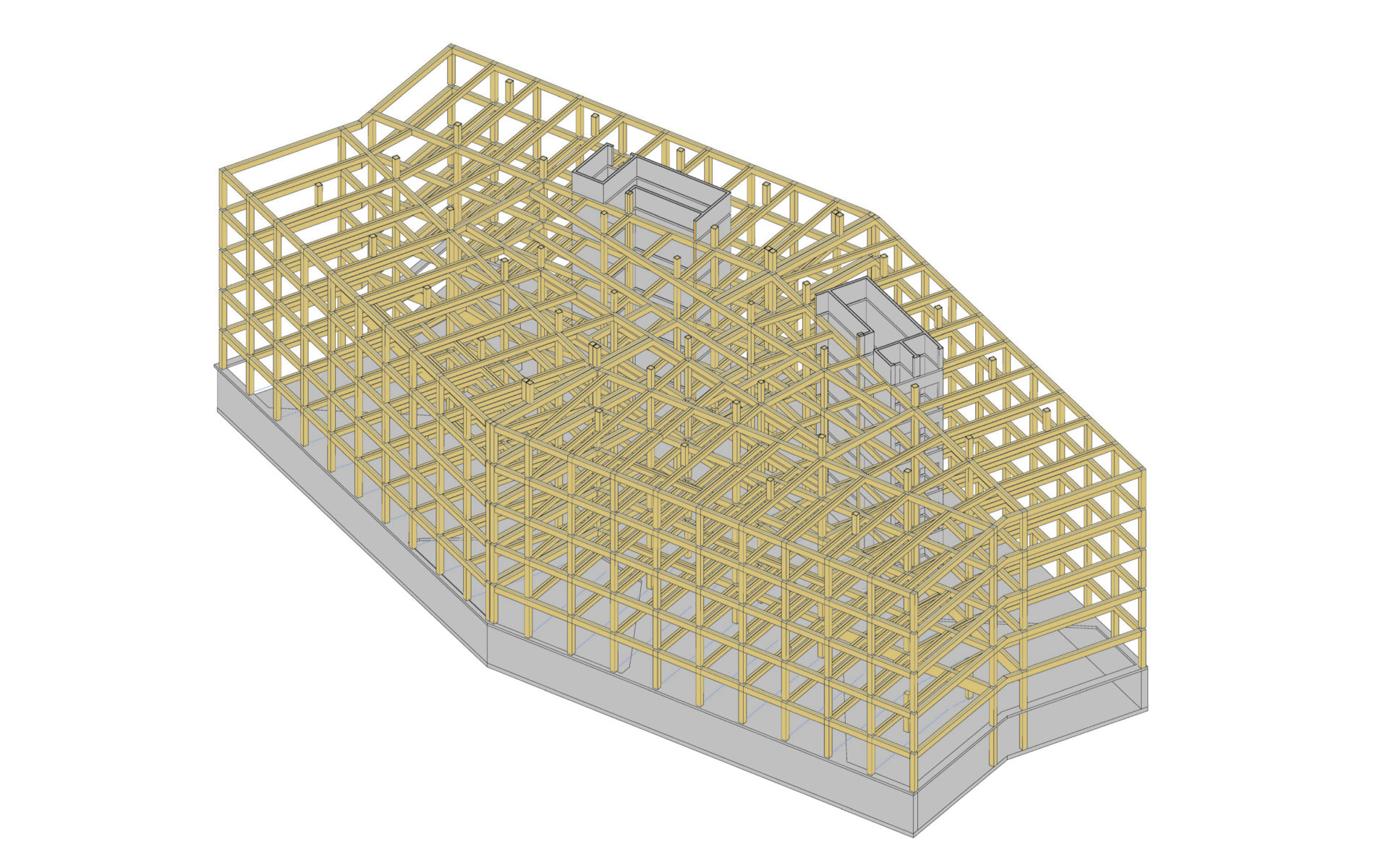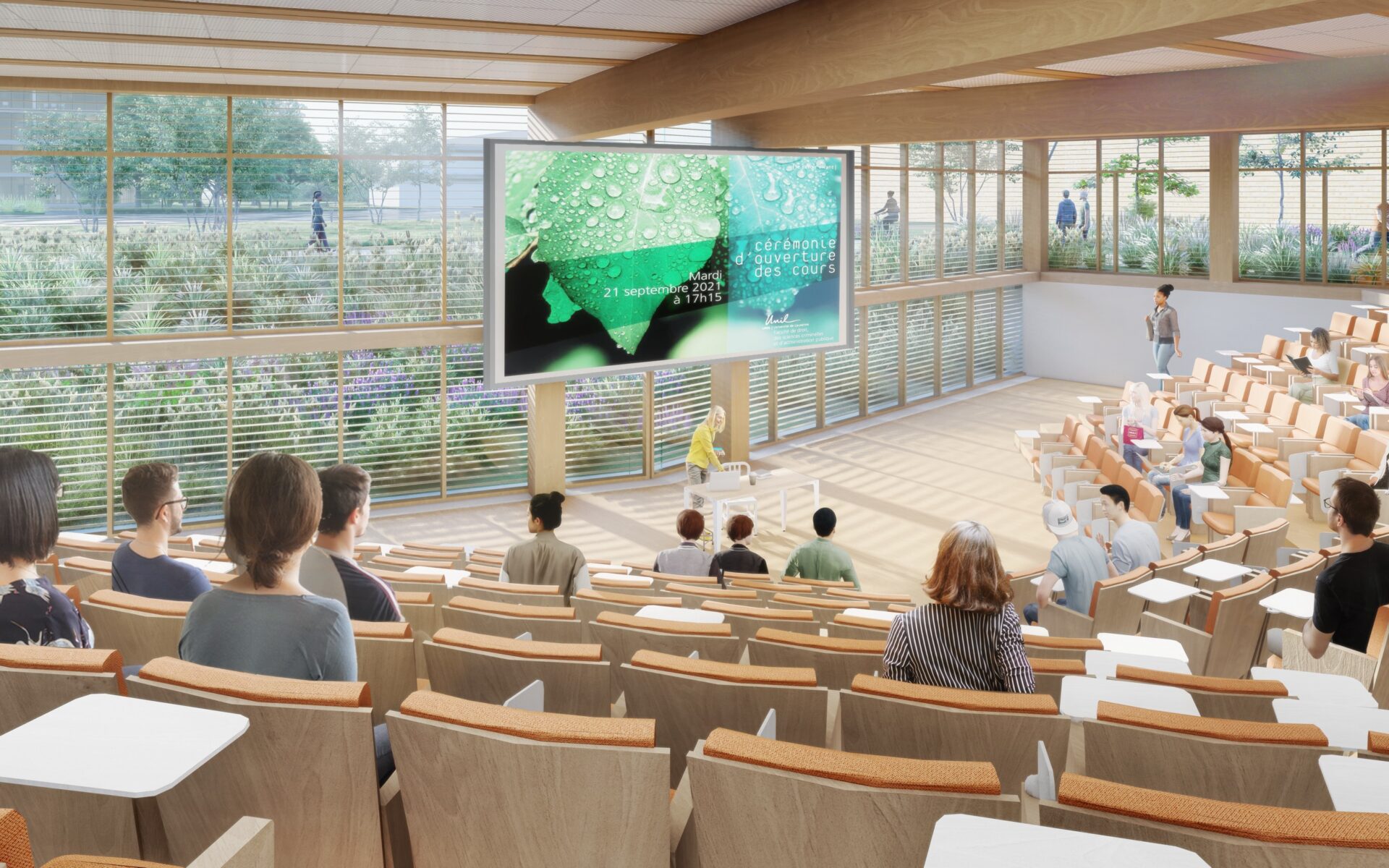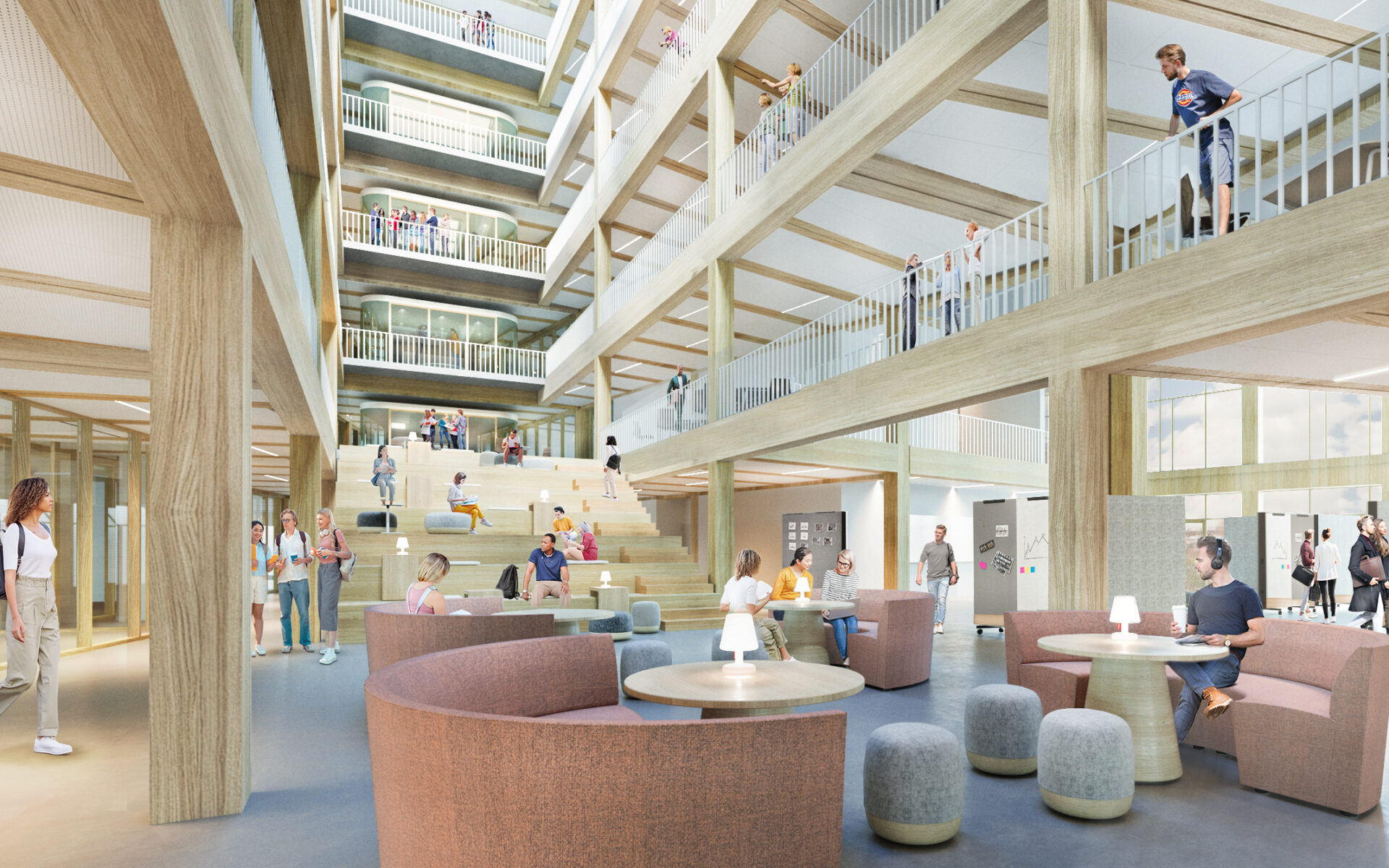 Université of Lausanne
New building for the humanities on the UNIL Campus.
The Humanities building is located in the heart of the University of Lausanne campus.

Our aim is to integrate the new building for the humanities (nouveau bâtiment pour les Sciences Humaines [NBSH]) in a natural and obvious way, as a missing piece of the puzzle. The aim is to take advantage of a unique existing setting by providing a bioclimatic building adapted to the local climate. The hexagonal-shaped building dialogues with the rest of the campus to create a coherent whole.

Developed around a central atrium, the project houses teaching and learning spaces, collaborative work spaces dedicated to research, a meeting centre and a rooftop restaurant.

In a responsible and locally-oriented approach, the building has a timber post and beam construction system.
Location :
Lausanne, Suisse
Key points
Timber construction.
Unique landscape setting.
Human scale.
Promoting well-being.
Download the project sheet
Team
Patriarche group :
Patriarche (Architecture, Interior architecture, Landscape, Environmental Building Quality [EBQ], and BIM)
Patriarche Ingénierie (general construction and cost assessment)