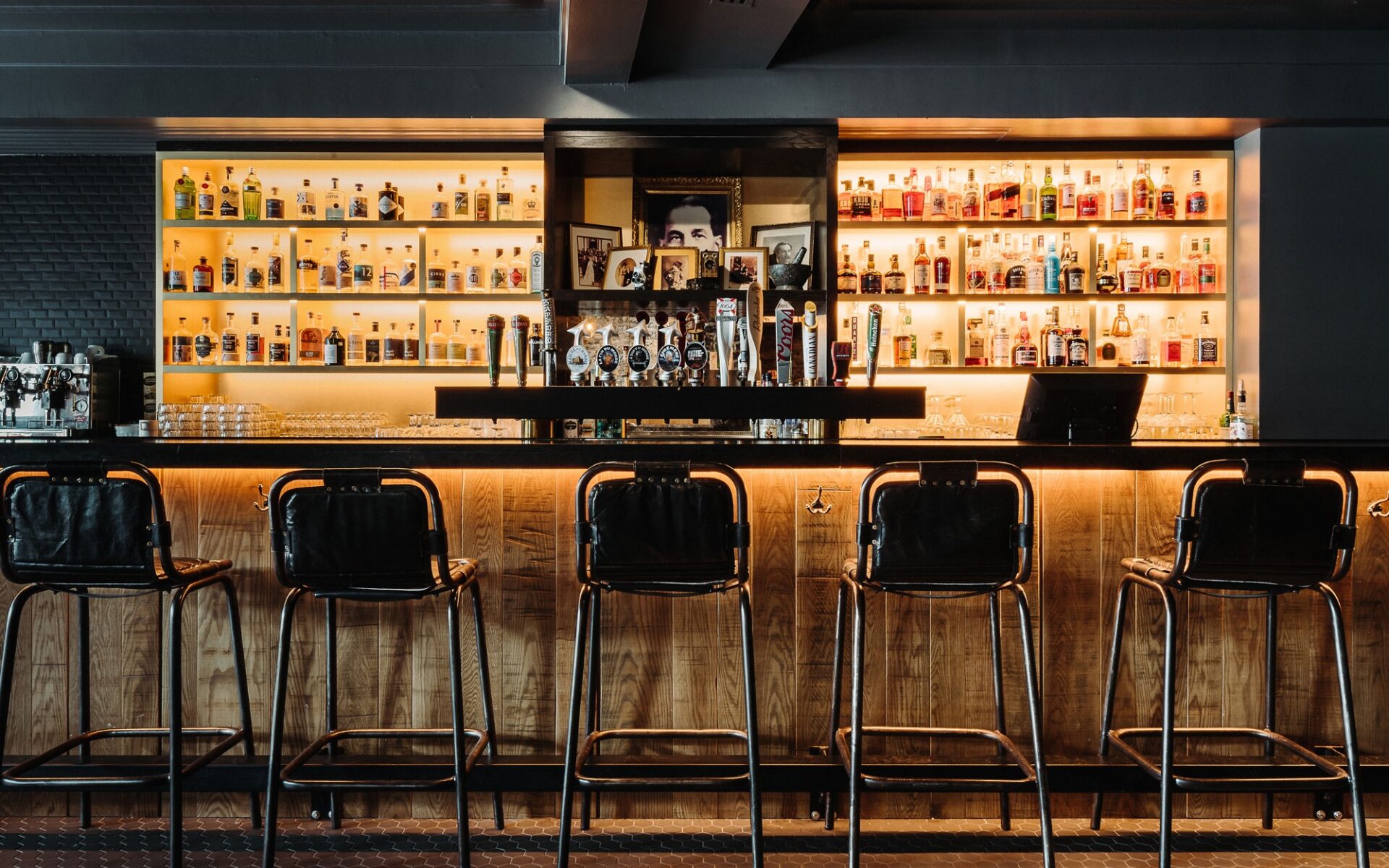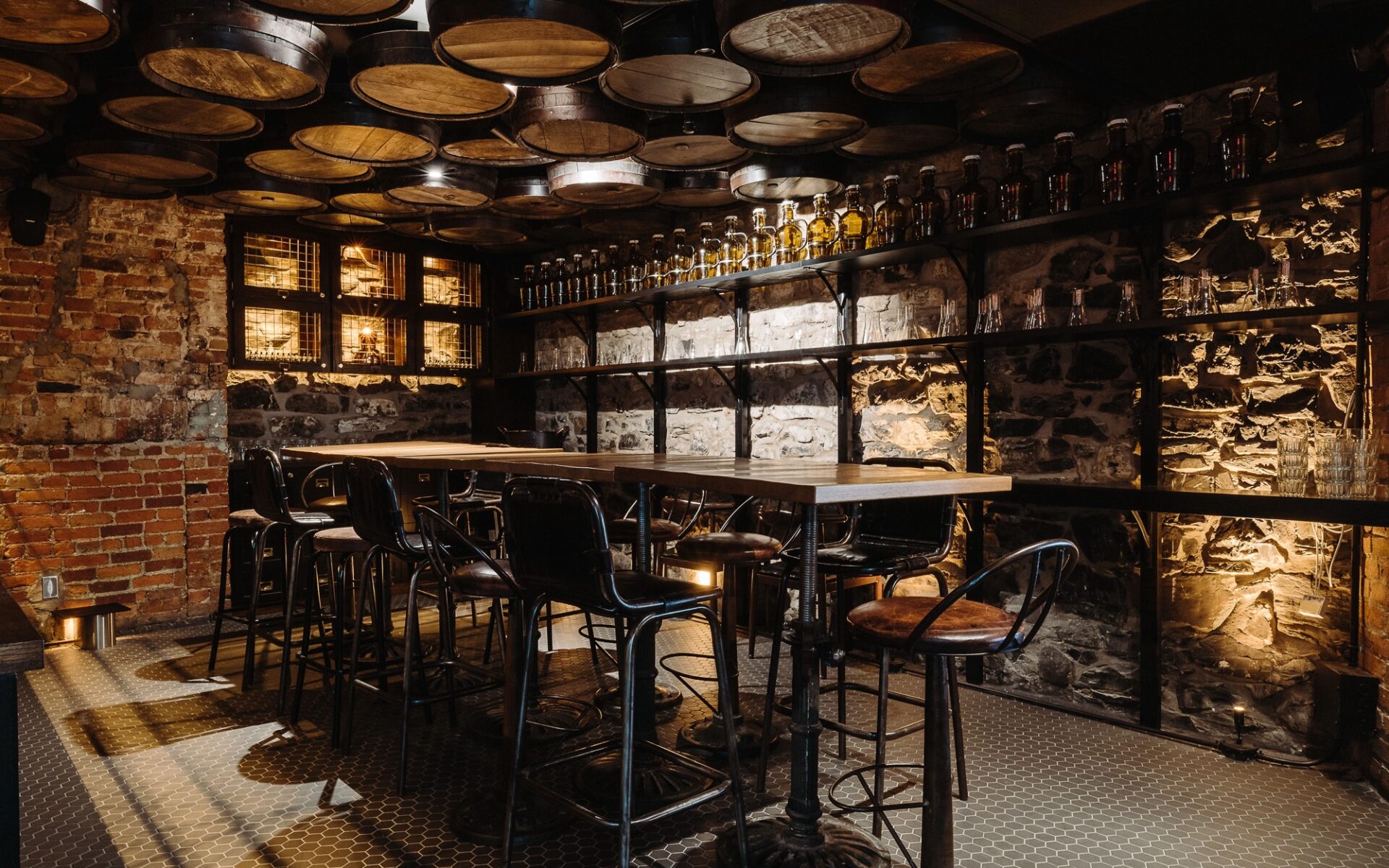 La maison Livernois
A distillery that honours the past.
The Maison Livernois offers a bistro-style menu and a wide selection of Quebec spirits, including their gin, the Jules-Ernest, which is distilled on site. Due to its stylish appearance and architectural heritage, the atmosphere is both warm and sophisticated. Lighting plays a major role in highlighting key elements such as the bar, stone walls and woodwork. Thanks to its tasting room, a section reserved for the tasting of local alcohol, the restaurant can cater to large groups in an atmosphere unique to Quebec City.

From old barrels to archival records on paper glued to the walls of the toilets, the design honours the building's heritage, and seamlessly combines rough and polished materials. In honour of the Livernois family, which was once very involved in the Québec City community, each product distilled on the premises will bear the name of one of the members of this family.
Location :
Vieux-Québec, Canada
Key points
Warm and sophisticated atmosphere.
Contrasting materials.
Family heritage.
Distillery.
Download the project sheet
Team
Patriarche group :
Patriarche (interior design)
Partners :
L'Exclusif,
Lumigroup,
Les Mauvais Garçons