Patriarche group comprises eight subsidiaries to offer expertise and involvement at all stages of the real estate value chain :
Patriarche is the architecture, engineering, urban planning and landscape agency; Bart is the project management structure; Patriarche DB is the general contractor; Myah is the furniture and workplaces design consultancy; Patriarche UX is the digital services designer; Patriarche Creative is the communication and graphic design agency; Walter et Chez Henry, the occupier services providers.

Architecture, engineering, urban planning, landscape, interior design.
The agency is involved at all levels of urban, landscape and architectural design. From the creation of urban or real estate master plans to the formalisation of strategic and operational master plans, we mobilise our urban planners, architects, political scientists, sociologists, programmers, geographers, engineers, consultants and landscape architects throughout the design process. Being more virtuous, more sustainable, more inclusive and better adapted to lifestyles and work are all new challenges that require renewed approaches to the design of the city, buildings and interior spaces.
Visit the official website

As a general contractor, Patriarche DB carries out virtuous real estate projects in new construction or rehabilitation. Driven by a concern for architectural quality and a respectful and renewed art of building, our experts work every day to offer a responsible and ethical approach that differs from traditional design and construction teams.

The group's project management structure, Bart, is designed as a mechanism for promoting and developing unique real estate projects, putting programming and architecture at the service of users. Bart disrupts traditional development models by seeking more virtuous, optimised and innovative arrangements.
Visit the official website

Walter is the operating and maintenance structure of the shared work spaces developed by the Patriarche Group. Walter assists companies from the customisation to the exploitation of their workspaces by designating agile and flexible rental modalities. By offering quality, intelligent, sustainable and digitalized premises, Walter promotes well-being, autonomy, exchange and innovation in the service of user experience and company performance.
Visit the official website

Patriarche Creative, our communications and graphic design subsidiary, designs and produces editorial, graphic and narrative solutions for each of our projects and for external commissions. They transform intentions into original designs, always with the intention of working in co-creation, from the ideation phase to the execution.
Patriarche creative is particularly involved in: graphic design, narrative design, editorial and content development, digital & social media, scenography and signage.
Visit the official website

Specializing in the design of digital solutions applied to architecture and the city, Patriarche UX designs digital spaces that complement physical spaces to enrich the user experience and performance of buildings or urban systems. Patriarche UX supports its clients throughout the entire value chain of a project, from its genesis to its operational implementation. Its expertise allows it to intervene in issues of Smart Building, digitalization of spaces, user experience, as well as in the development of web and mobile applications.
Visit the official website

Myah, a subsidiary specialising in assisting companies in the design of their workspaces, complements our interior design skills with a selection of furniture designed to enhance the well-being of users. Flexible, modular and scalable offices, favouring acoustic comfort or concentration, collaborative working methods or sanitary requirements, Myah offers furniture solutions capable of meeting our constantly changing needs.
Visit the official website

As a complement to the user services offered by Walter, Chez Henri offers conviviality, catering and event spaces within the buildings we design. Animated from morning to evening, they offer different atmospheres and different menus to satisfy all the desires of the day (breakfast, brunch, lunch, afterworks, dinners...).
Discover Le Supernova, the first restaurant offer created and managed by Chez Henry...
Visit the official website
Click on a subsidiary to see the skills involved
Virtual
Built
Physical
Impulse
Project Management Support
Prototyping & Experimentation
Applied research
BIM/BOS
Building programming
Conception & Ideation
Construction management
Details/Execution
Development
Environmental transition
General contractor
Graphic design
Narrative design
Needs & Strategy
Operation & Maintenance
Project Management Support
Property development
Prototyping & Experimentation
Scale models
Signage
UI/UX design
User services
A single working method : tailor-made and codesign.
For us, each project is unique.
The co-constructed development process enhances the discussion, improves our understanding and develops our ability to respond to everyone's requests accurately and precisely.
We involve our clients to fully understand their needs, their working methods, their organisation and their project.
We can thus challenge the order, enhance the discussion, and surpass ourselves to develop the right project.
Co-design is the rule because sharing ideas and iterations is the only way to design ambitious but achievable projects that serve the uses of today and tomorrow.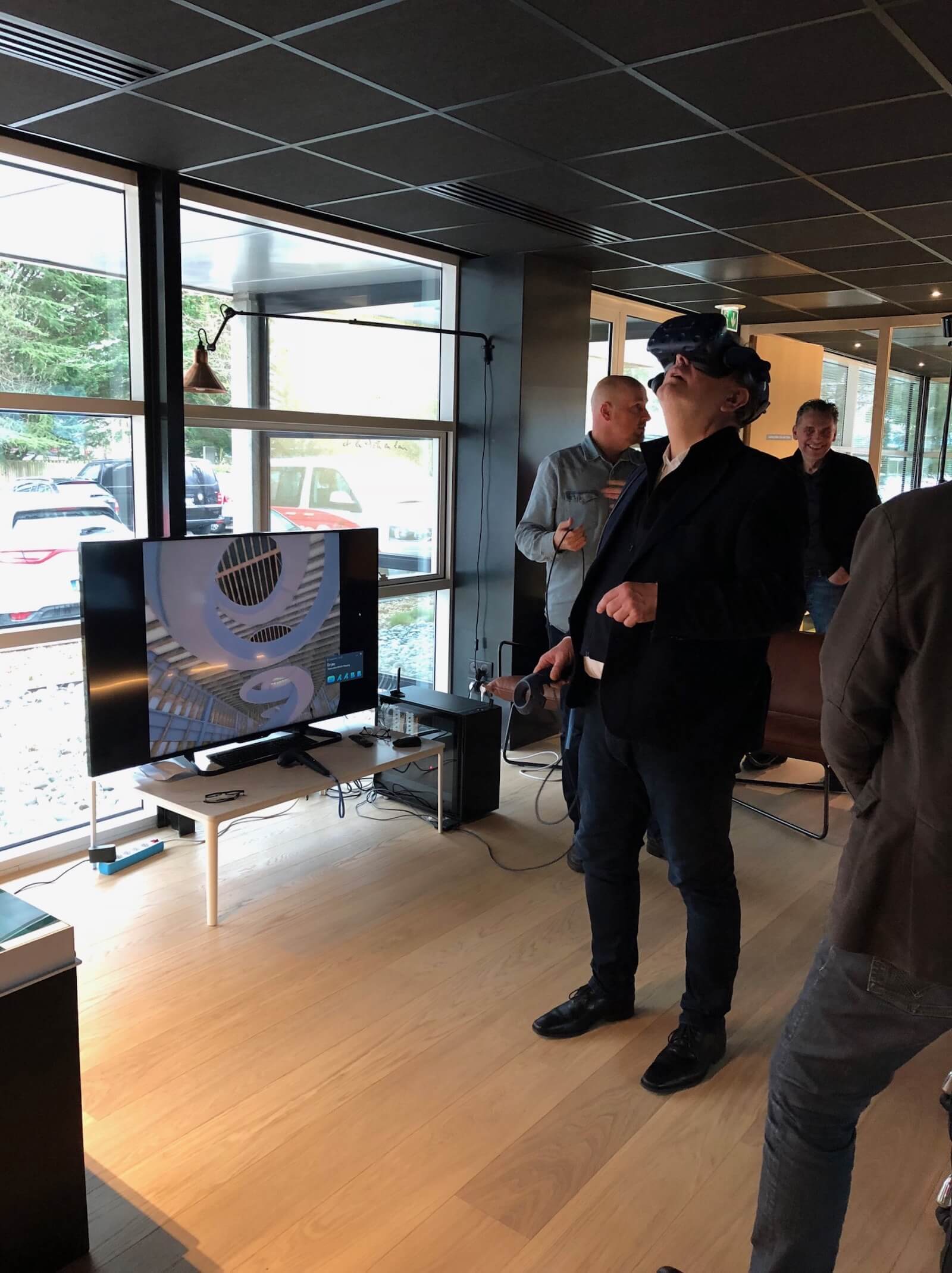 To develop our projects in an open and partnership-based manner, we use tools - and their dedicated teams - capable of accelerating, enhancing or challenging the development process. Without aiming to be exhaustive, our practice of augmented architecture is based on four main pillars: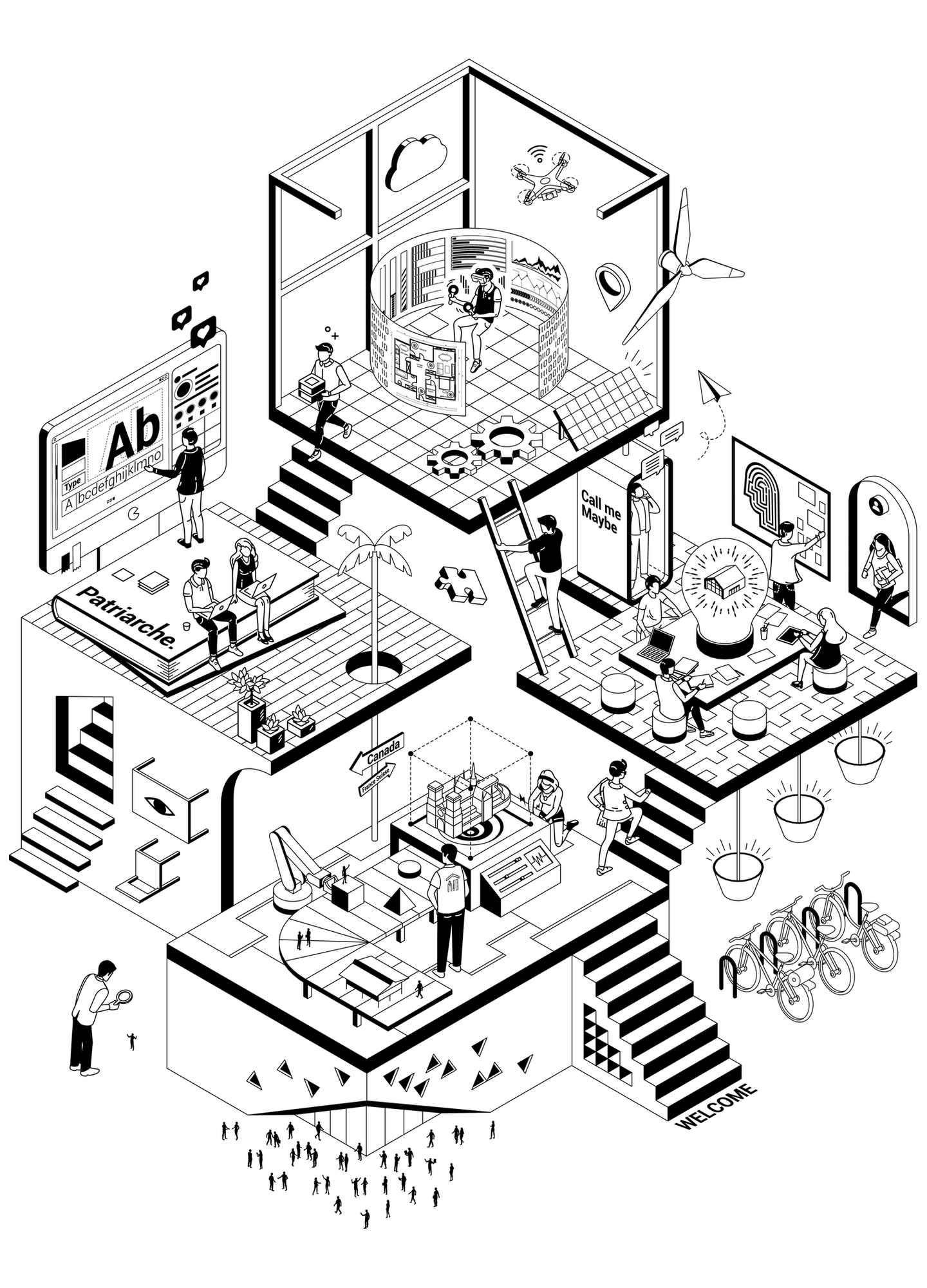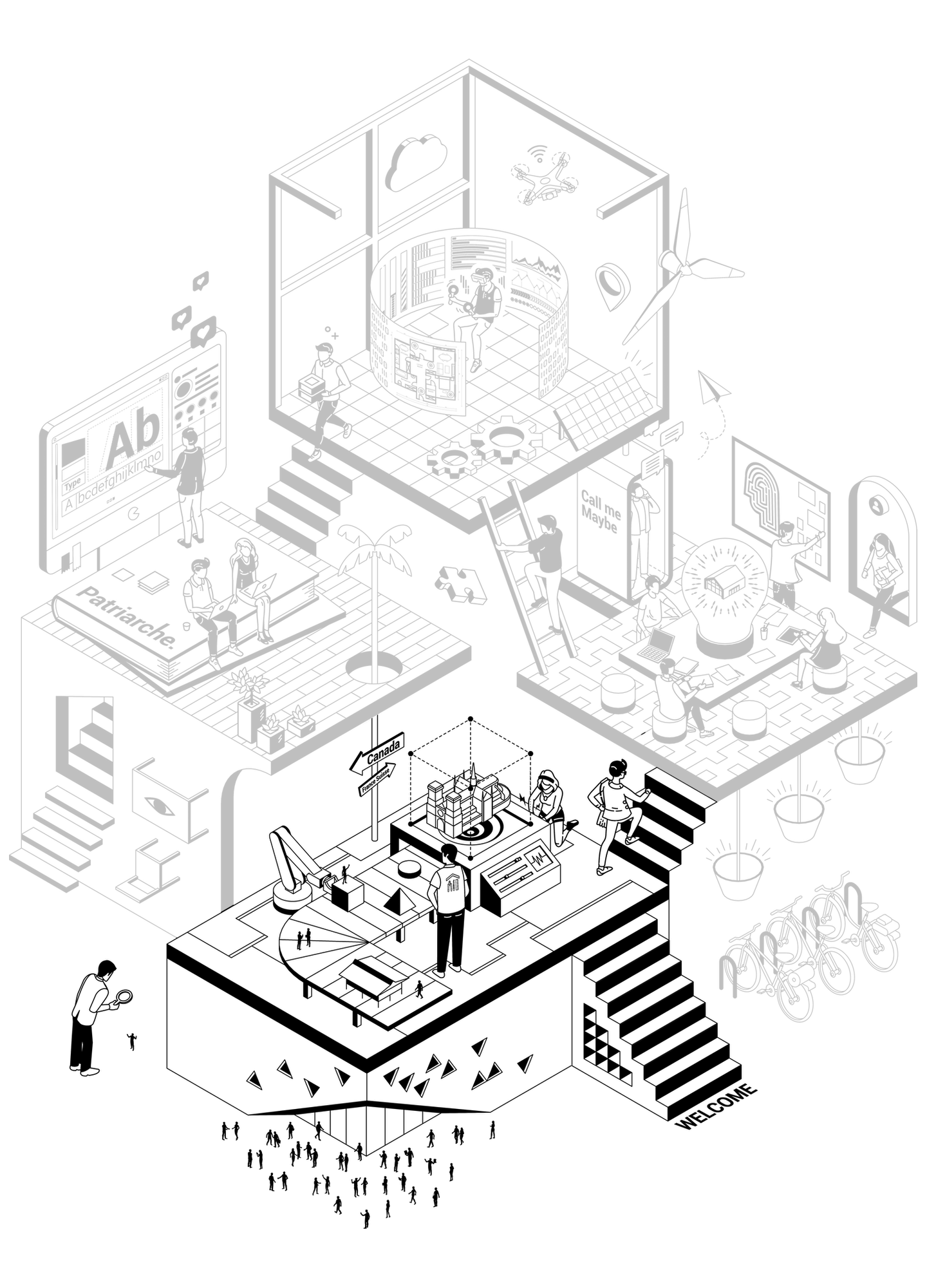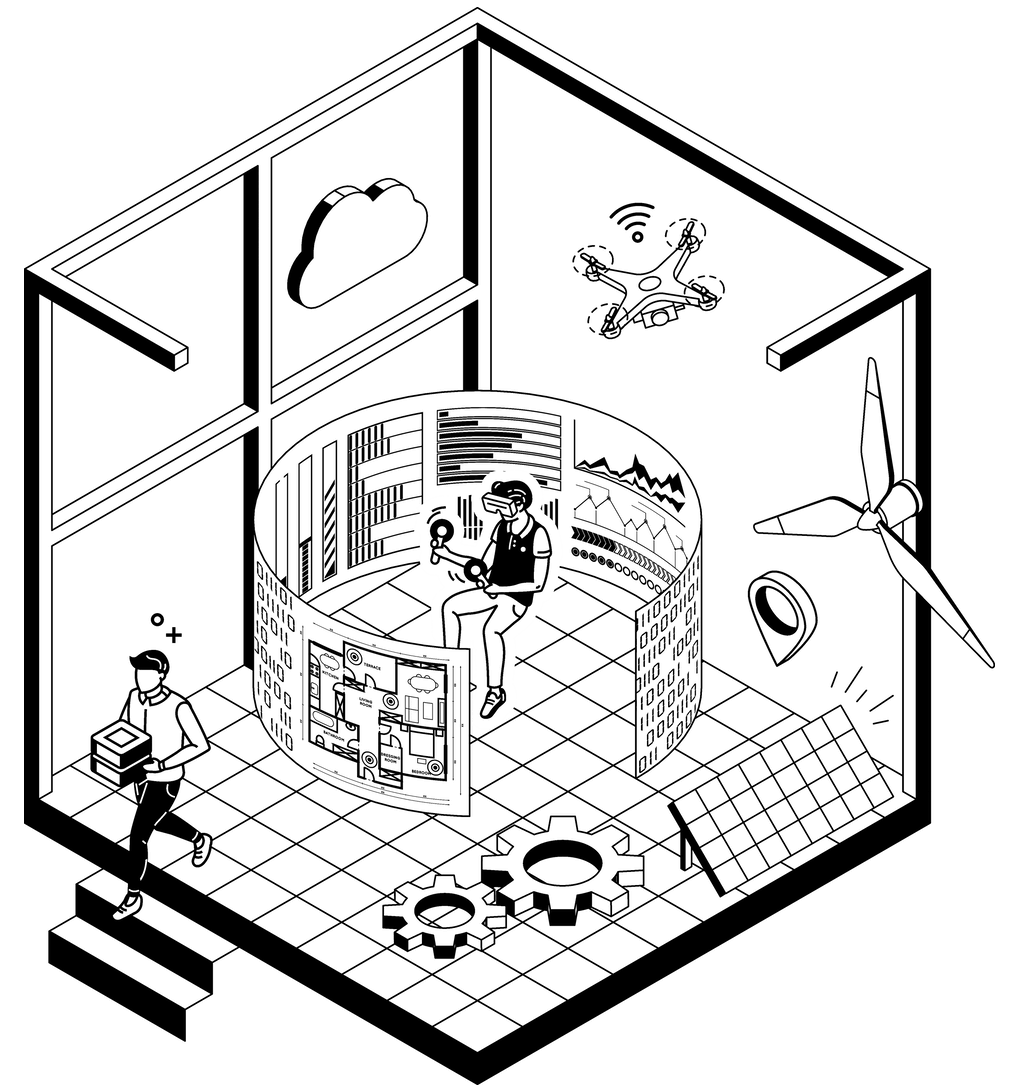 All projects are developed from ever more numerous, interwoven and systemic data. The augmented architecture we promote amplifies this phenomenon, by developing ad-hoc data collection and processing tools (Patriarche UX) and augmented methods of spatial projection and drawing (BIM, AI, etc.).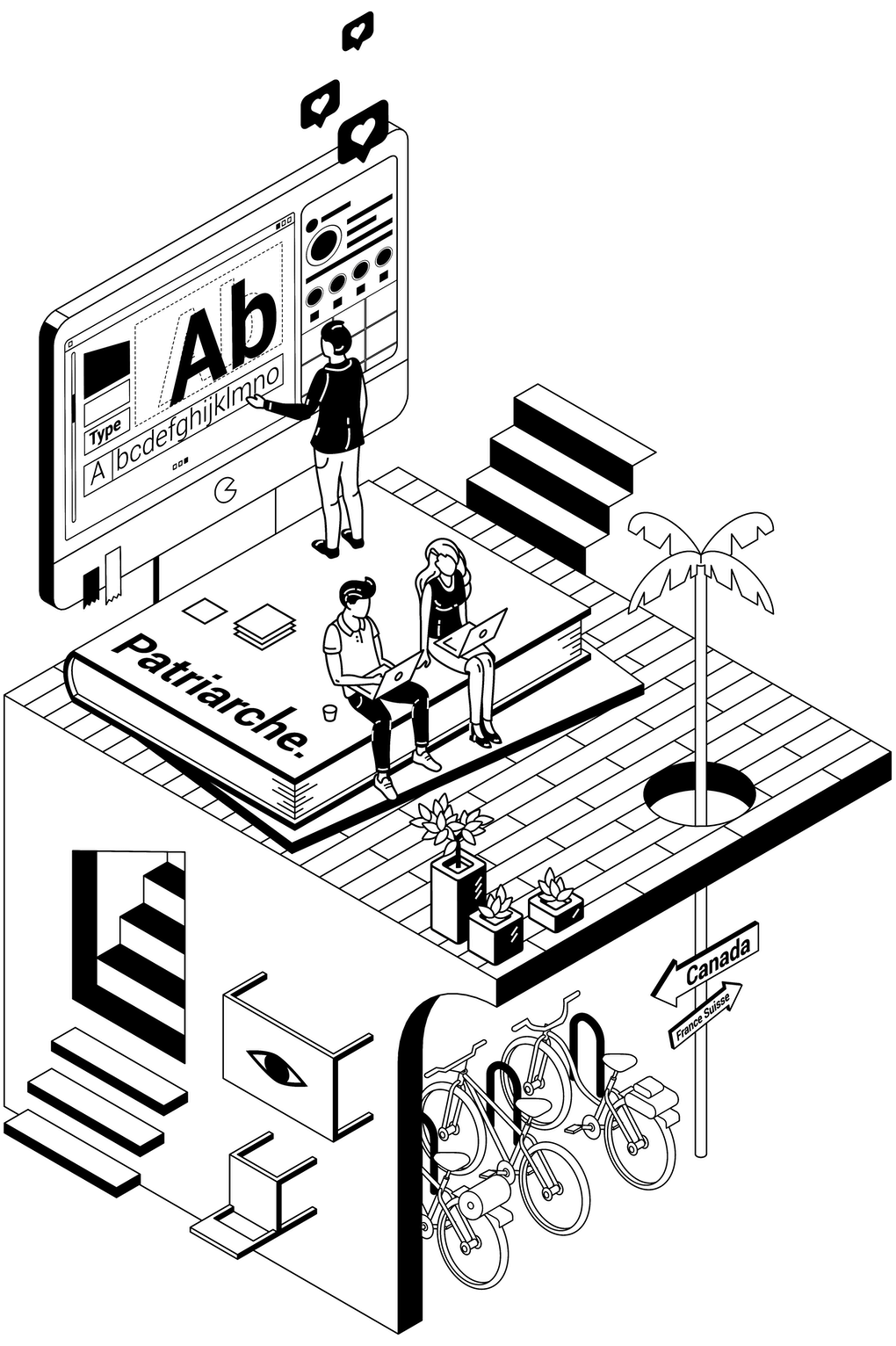 Design narrative & communication
Since sharing an idea implies giving ourselves the means to communicate it well, we use the precepts of design narrative to anchor our projects in their context and their history by weaving links, and exploring paths which, although they may occasionally appear indirect, ultimately facilitate their proper appropriation.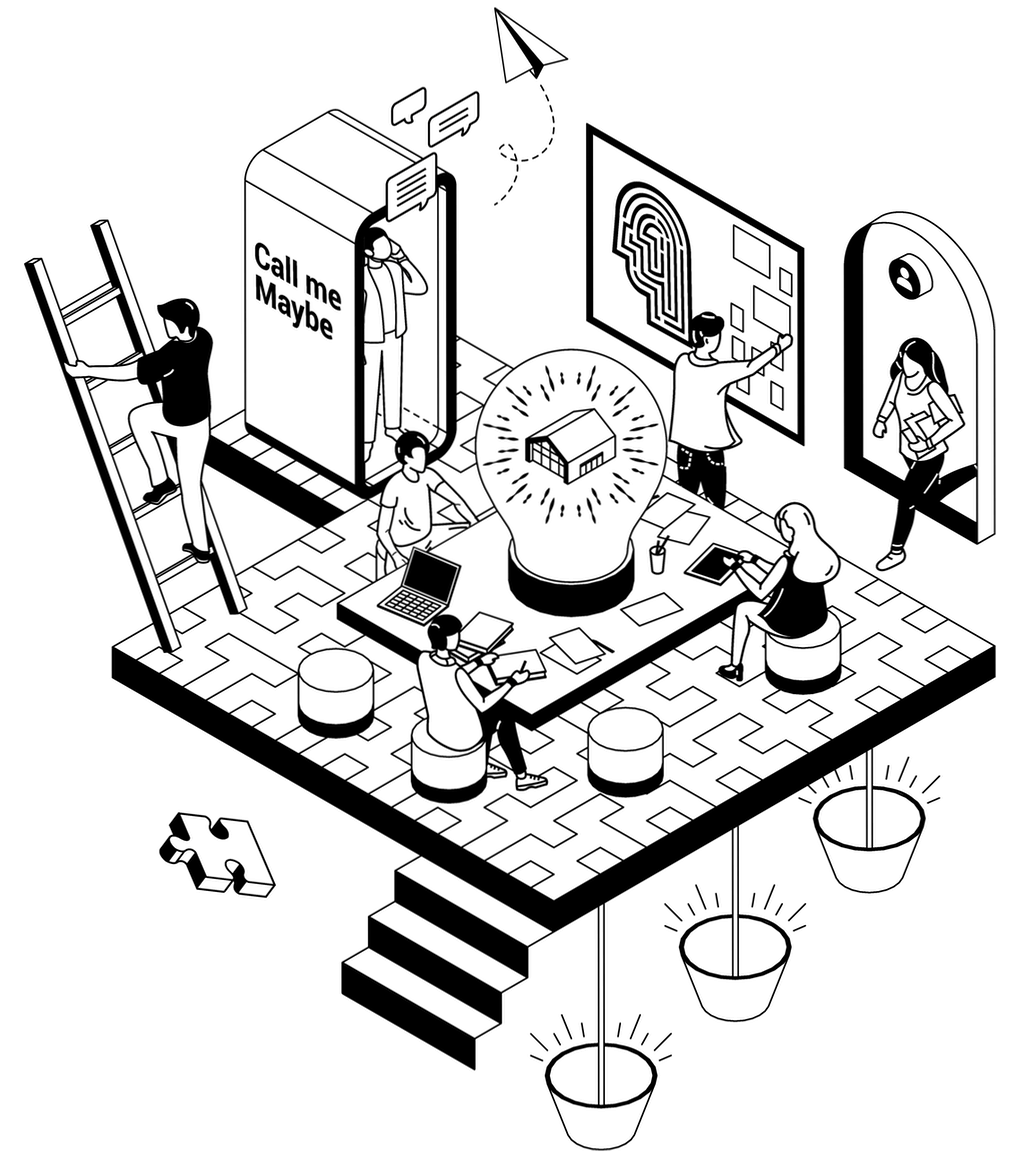 The agency has structured an internal research laboratory to provide a constant flow of food for thought, the Laboratory of Emerging Practices (LPE) which develops, with external and academic partners, prospective thinking and applied research programmes.

For us, the proper representation of a project is based on a subtle balance between virtual representation (perspectives, media, etc.) and physical, palpable representation. That's why we have a 250 m2 workshop and a team of professionals for creating study and rendering models at all scales and in all materials.