We are makers
Augmented architects We are makers
Augmented architects
We have brought together a unique range of skills to offer our clients an experience centred on their uses and needs : architects, engineers, urban planners, landscape architects, interior designers, graphic and UX designers, real estate operators, business service providers and many more…

If we want to play a role in this changing world, we have to adjust our way of thinking.

Architecture alone is no longer enough.

We promote a form of augmented architecture to use the full potential of knowledge and collective intelligence that we have right here, right around us.

More than a motto, it is an attitude.
We are augmented architects.
Augmented architecture
(n.f)
A renewed practice of architecture that aims to integrate all available technical, sociological and scientific knowledge into the design process. A platform of amplified skills, a new working methodology whereby the architect finds a place as mediator, as translator, within a heterogeneous team including the client, users, experts, consultants, thinkers, construction companies, investors, etc.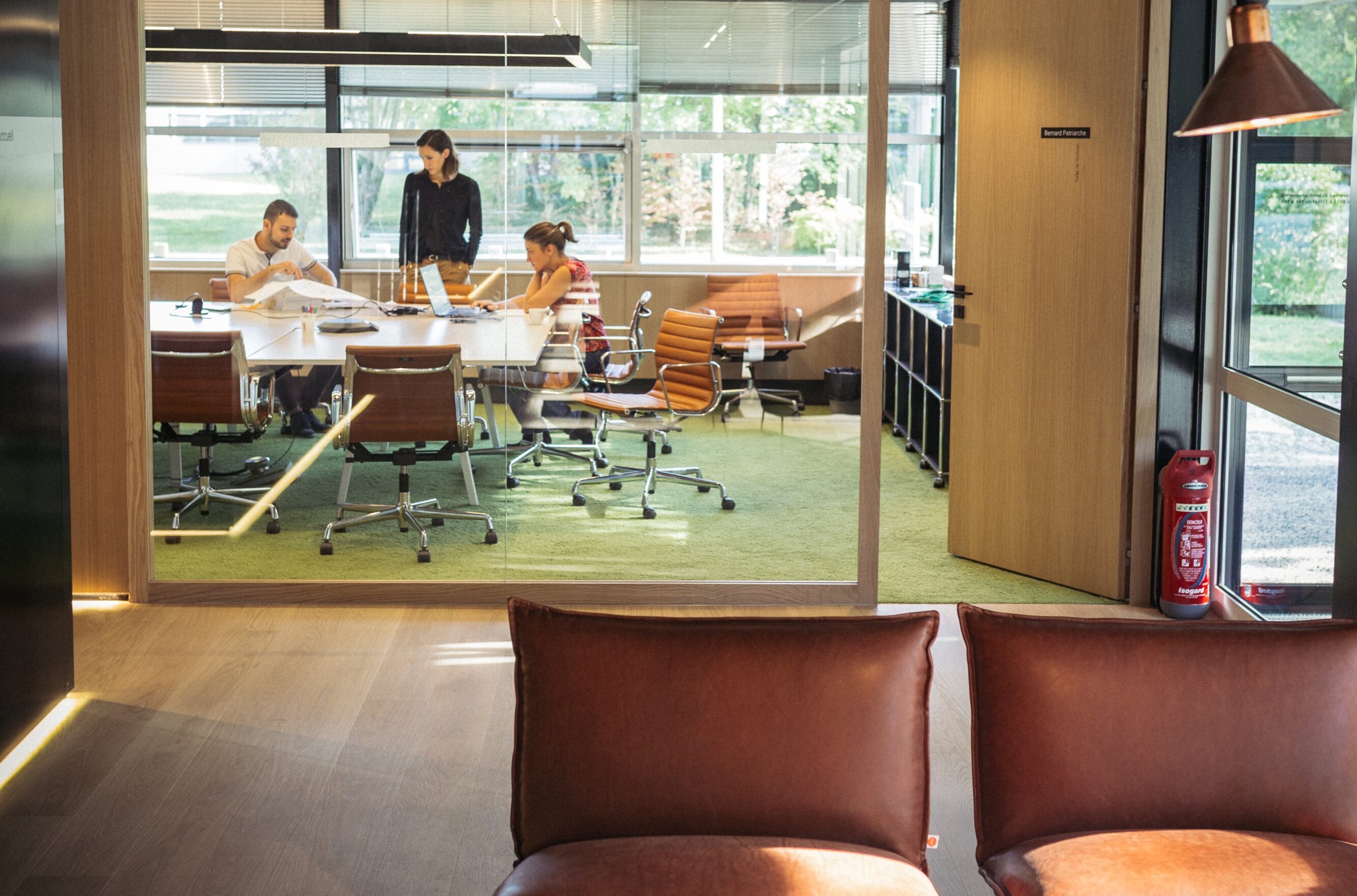 In order to best respond to the environmental and societal challenges we face, we conceive and design projects with a positive social or
environmental impact.

Putting the user, their uses and their wellbeing at the heart of our thinking is the very DNA of our agency.

The search for an innovative set-up, the development of tailor-made solutions – or even taking into account the evolution of buildings to the point of questioning their dismantlability – are all processes that we implement in carrying out our projects.

Behind every act, we consider the impact of our company..