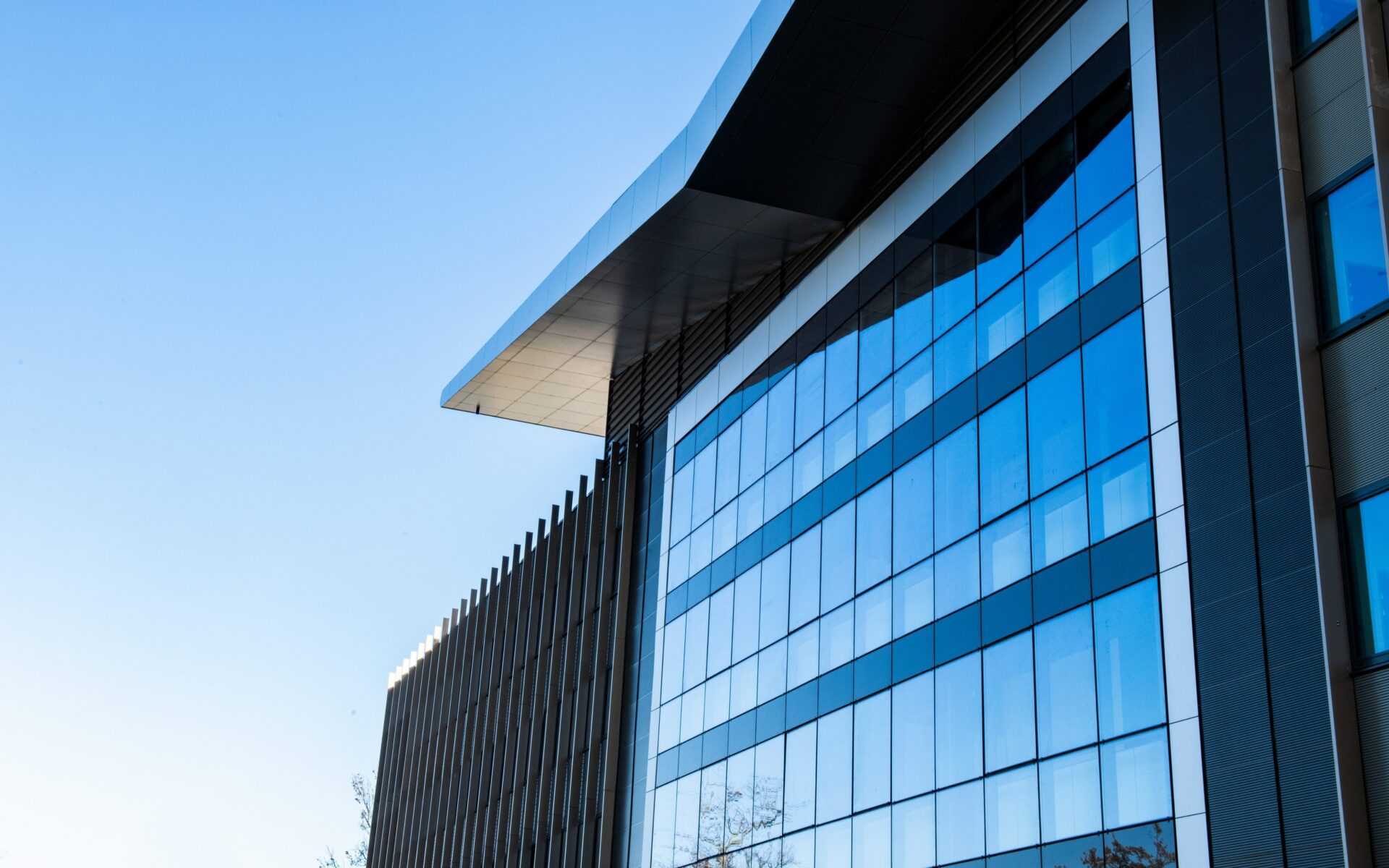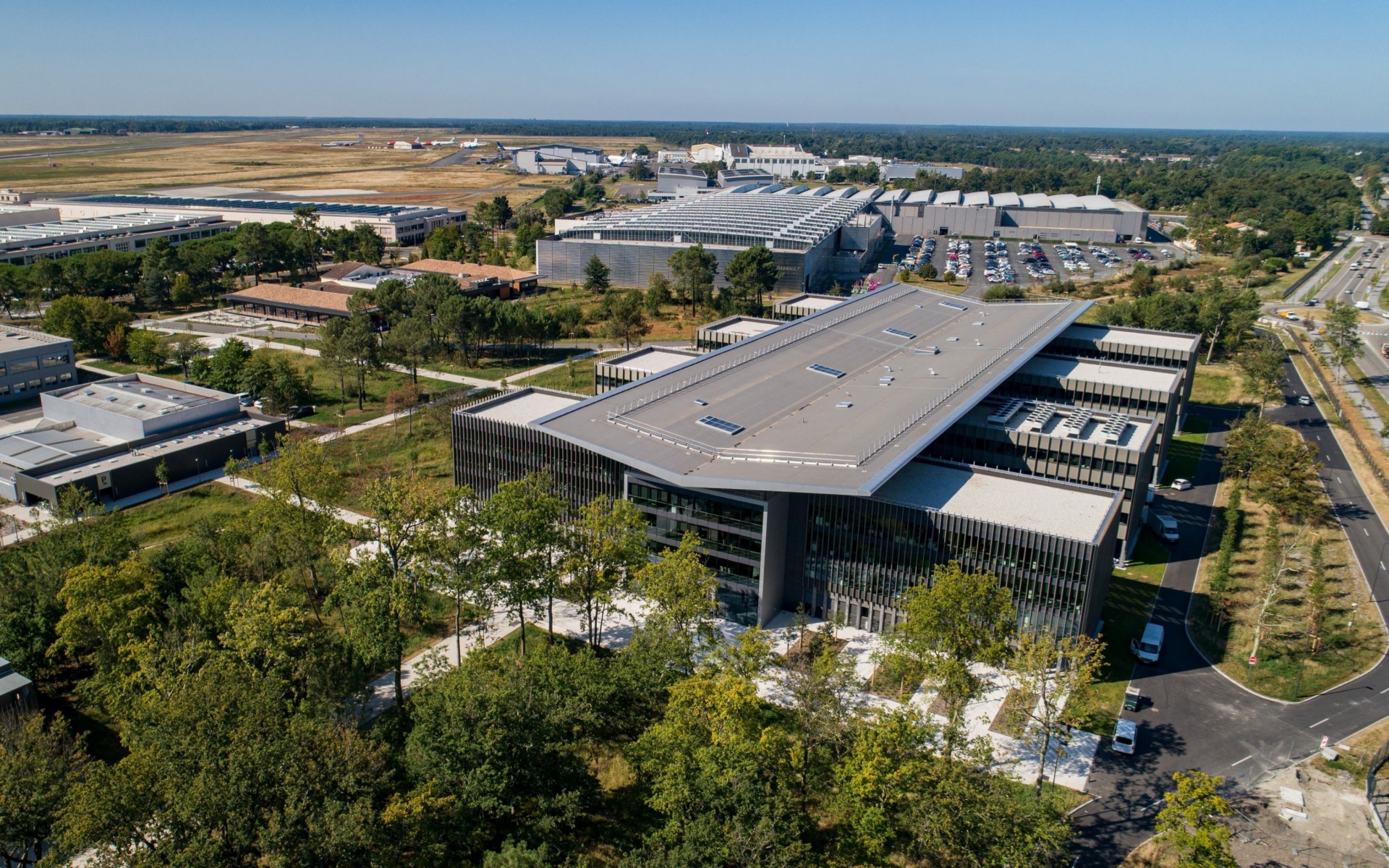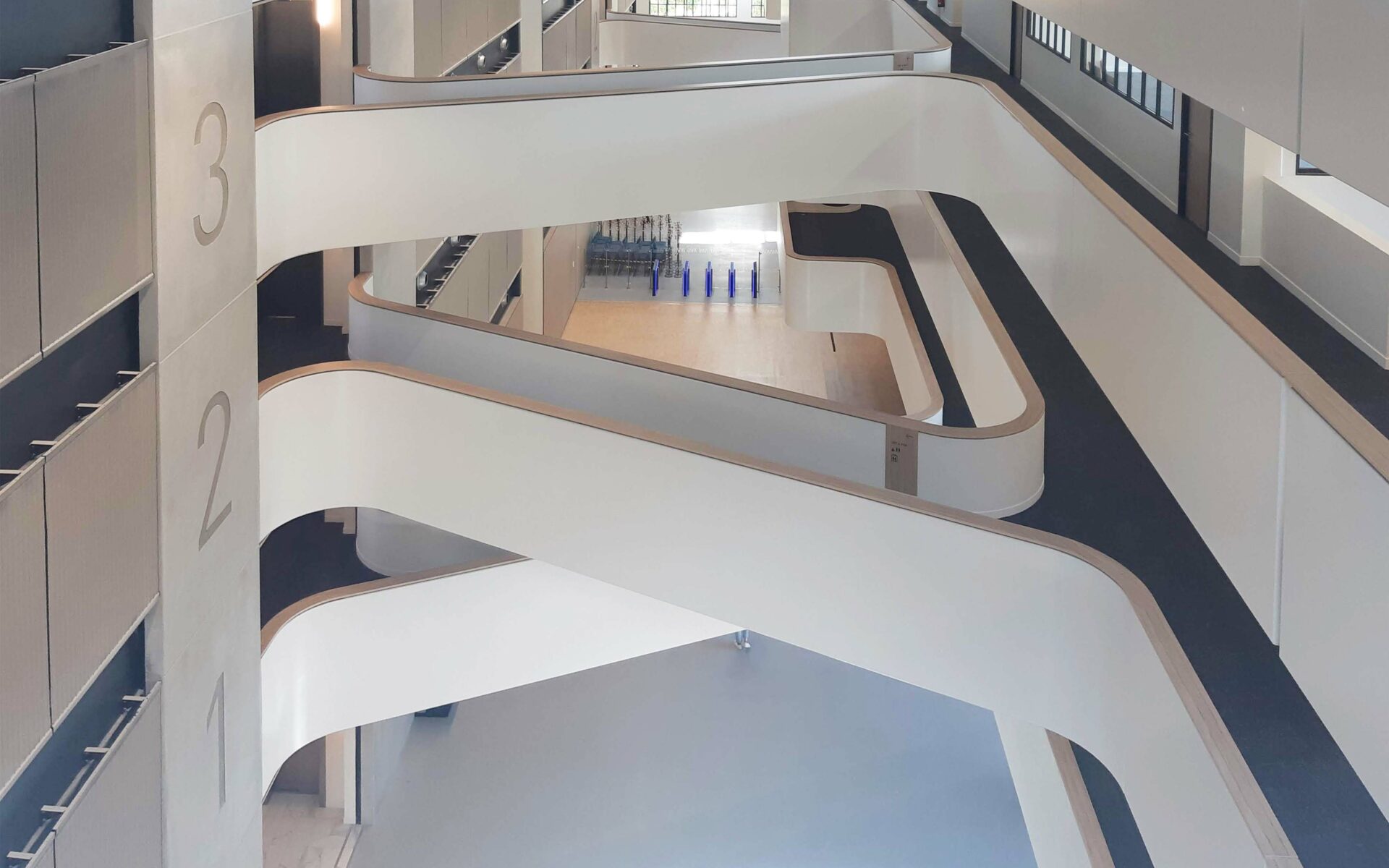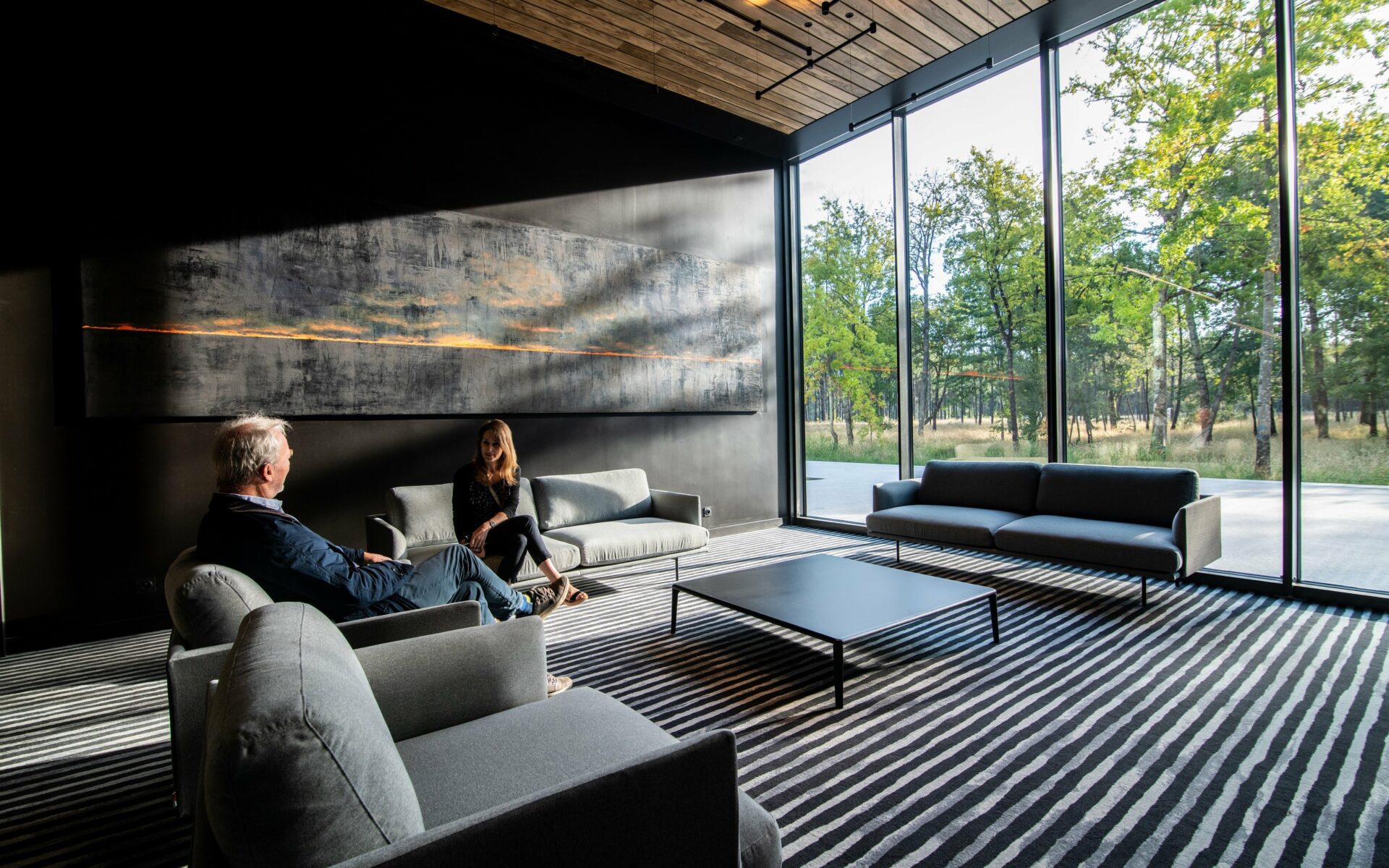 Dassault Aviation
The Dassault Aviation industrial campus in Mérignac is expanding to accommodate a new research centre.
As part of its "Leading our Future" transformation plan launched in 2016 by the aircraft manufacturer, Dassault Aviation's Industrial Campus in Mérignac is being expanded to accommodate a new design, development and after-sales support centre for civil and defence activities.
This ambitious project aims to bring together onto one site all the teams working on an aircraft—from its design though to production and after-sales support. It is part of a redevelopment of the entire site, both in terms of landscape and functionality.
The existing landscaped park has been redesigned to connect the site's new facilities, which include a larger company restaurant, a 750-space multi-storey car park, and a building with changing rooms and bicycle parking facilities.
The park is a place for relaxation, but also for informal meetings that contribute to the "well-being at work" of employees. Connected to the north of the site, a short distance from the historic hangars where the Rafale and Falcon aircraft are still being built, the new premises cover nearly 26,000 square metres over four levels, with 1,500 workstations divided into 24 collaborative work spaces.
Location :
Mérignac, France
Key points
Command center.
Staff restaurant.
Production center.
Modular office space.
Virtual Reality Center.
Immersive Reality Center.
Auditorium.
Performance environnementale
Landscape integrated into the project.
RT 2012 -20%.
Maximum use of the building's thermal inertia.
Free cooling of the atrium
Solar panels on the multi-storey car park.
Download the project sheet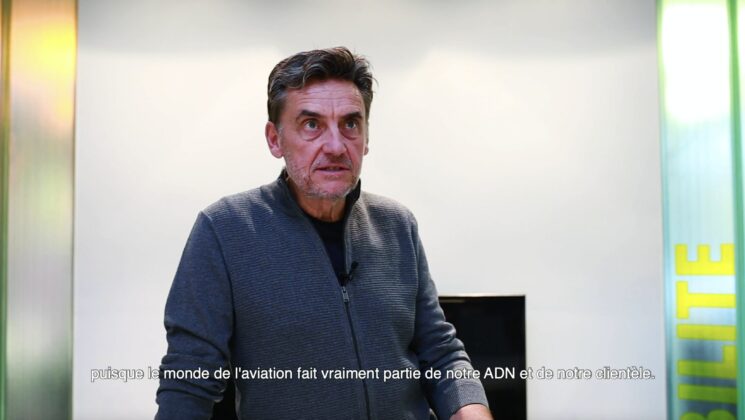 Visite du Bâtiment M
Team
Patriarche group
Patriarche (architecture, interior design, signage)
Patriarche Ingénierie (cost assessment and general construction)
Partners
Tecta,
Cuisinorme,
IdB,
Félix & Associés,
CMA