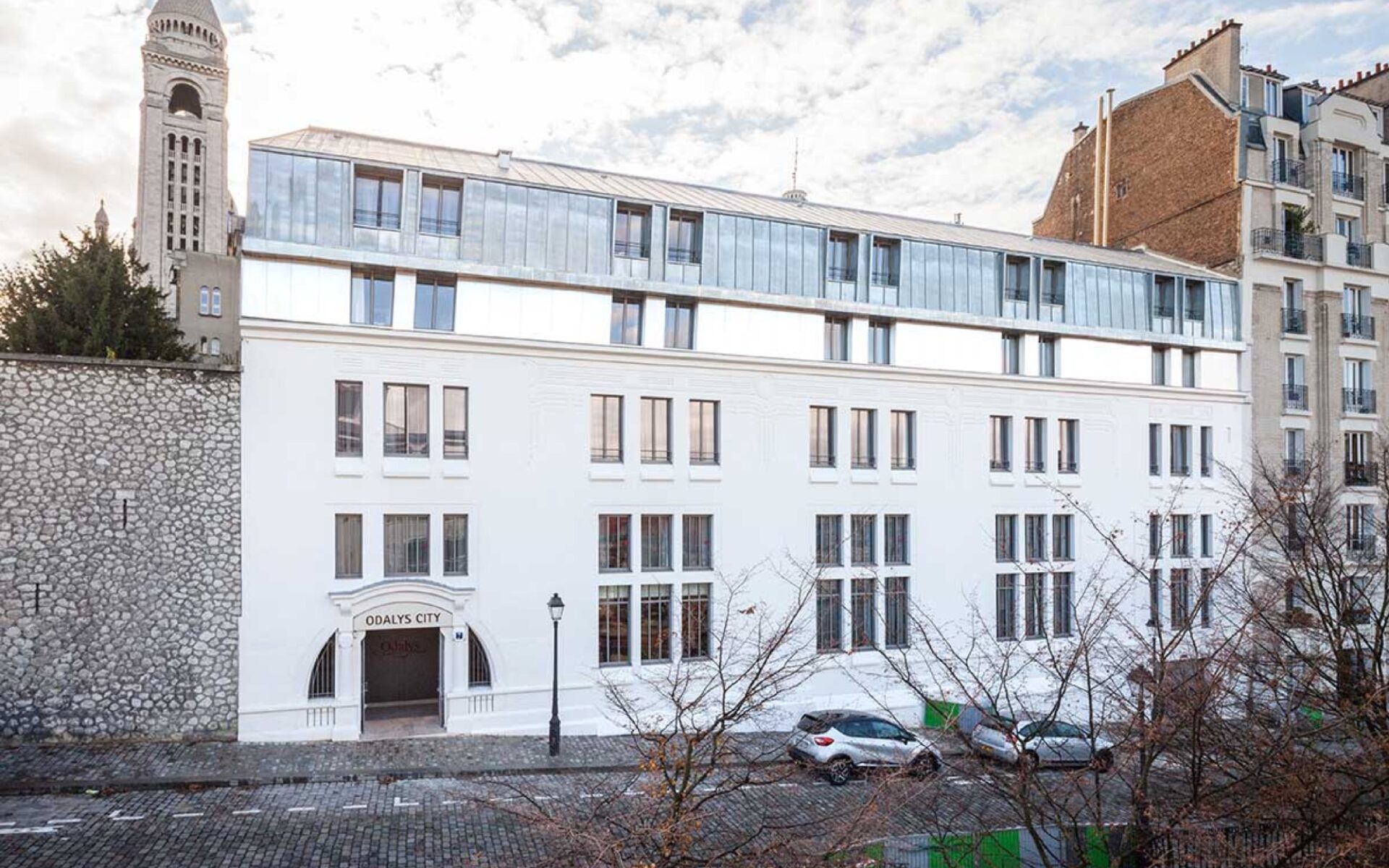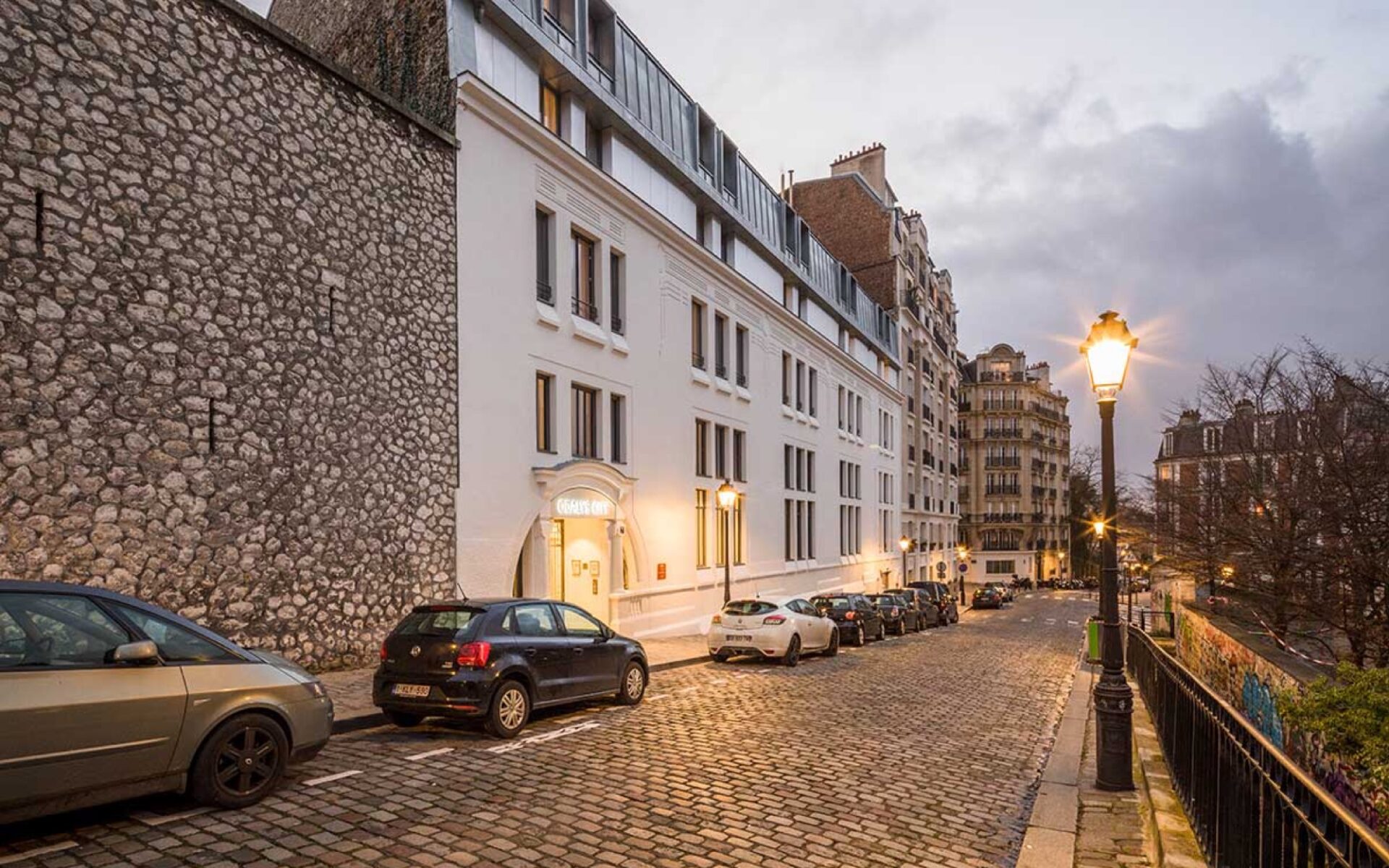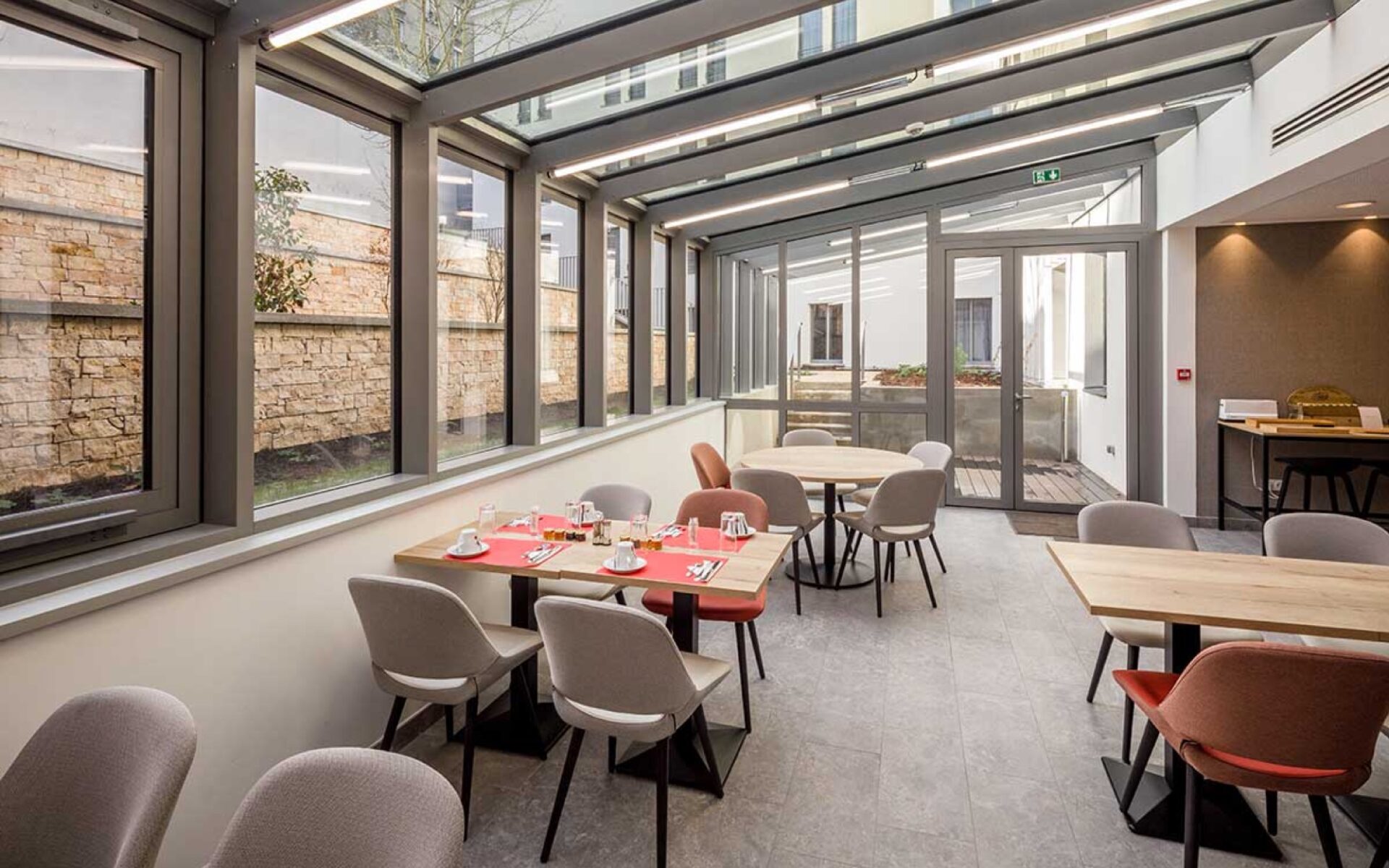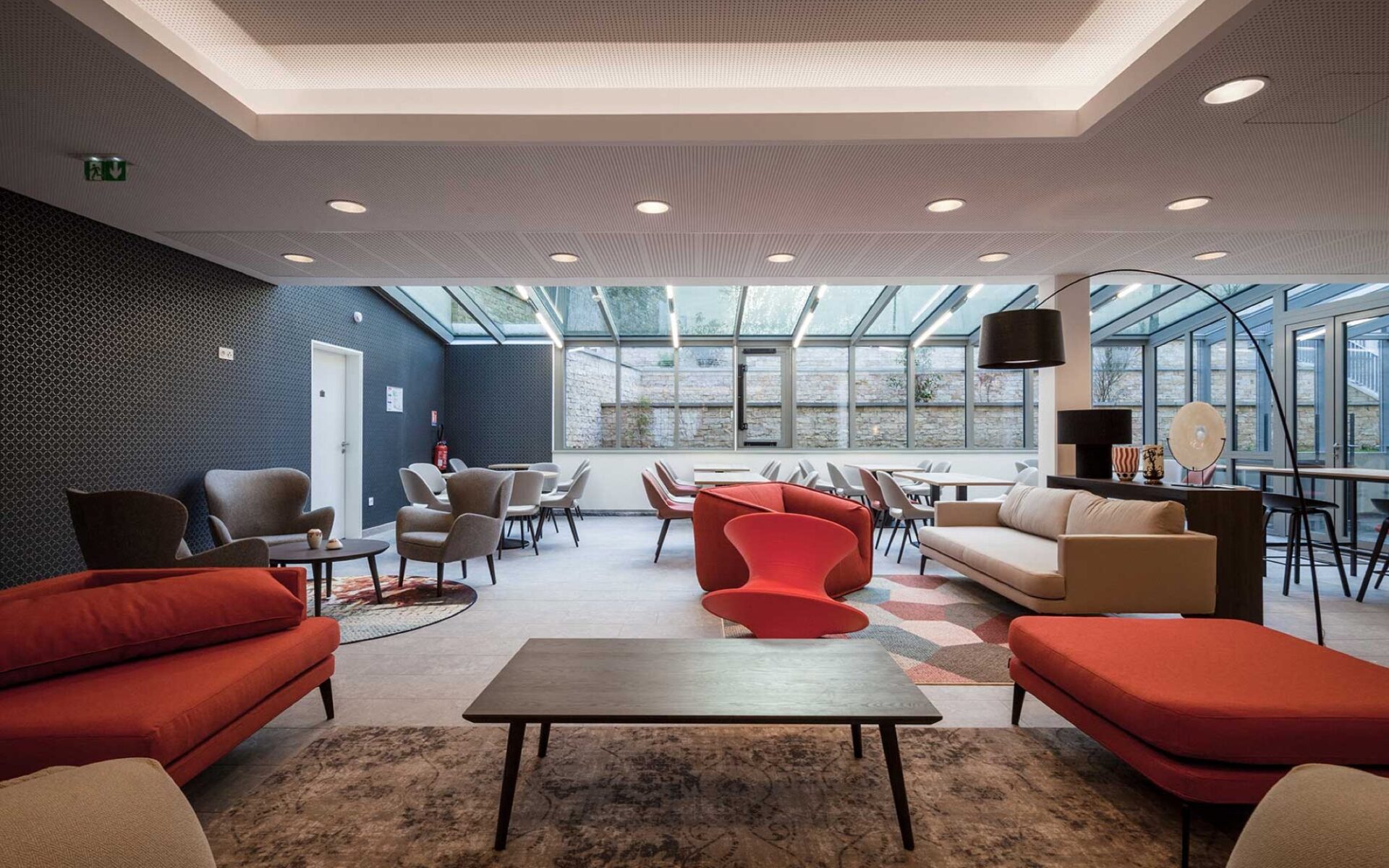 Montmartre
Conversion of a boarding school into a 4-star hotel residence.
Located in an iconic district of Paris near the Sacré Coeur, this renovation offers a subtle marriage between modernity and heritage.

The existing massing, the facade with its elegant ornamental elements, and its openings have been preserved. The roof on the top two floors, added in 1968, was altered to make it lighter. We sought to restore the proportions of the Parisian roof break by separating this roof into two parts. Firstly, a hollow joint made up of reflective aluminium panels reduces the volume of the roof was put in place. Finally, a top cover of matt zinc cladding was added.

On the courtyard side, a garden comes to life and becomes part of the history of the place. It mirrors the slope of the Montmartre hillsides. The terraced walls surround medicinal and aromatic plants. These improvements created a park cool island (PCI) in place of the old tarmac-covered courtyard.
Client :
Diocèse de Paris
Key points
Conversion and remodelling.
Typical Parisian architecture.
Combining modernity and heritage.
Enhancement of garden.
Download the project sheet
Team
Patriarche group :
Lacoudre-Patriarche (Architecture)
Partners :
Scyna 4
Vecteur Fluides
Lebaron Économiste
SLG paysage
SICRA Vinci
Credits :
Photos ©Jean-Baptiste Lacoudre