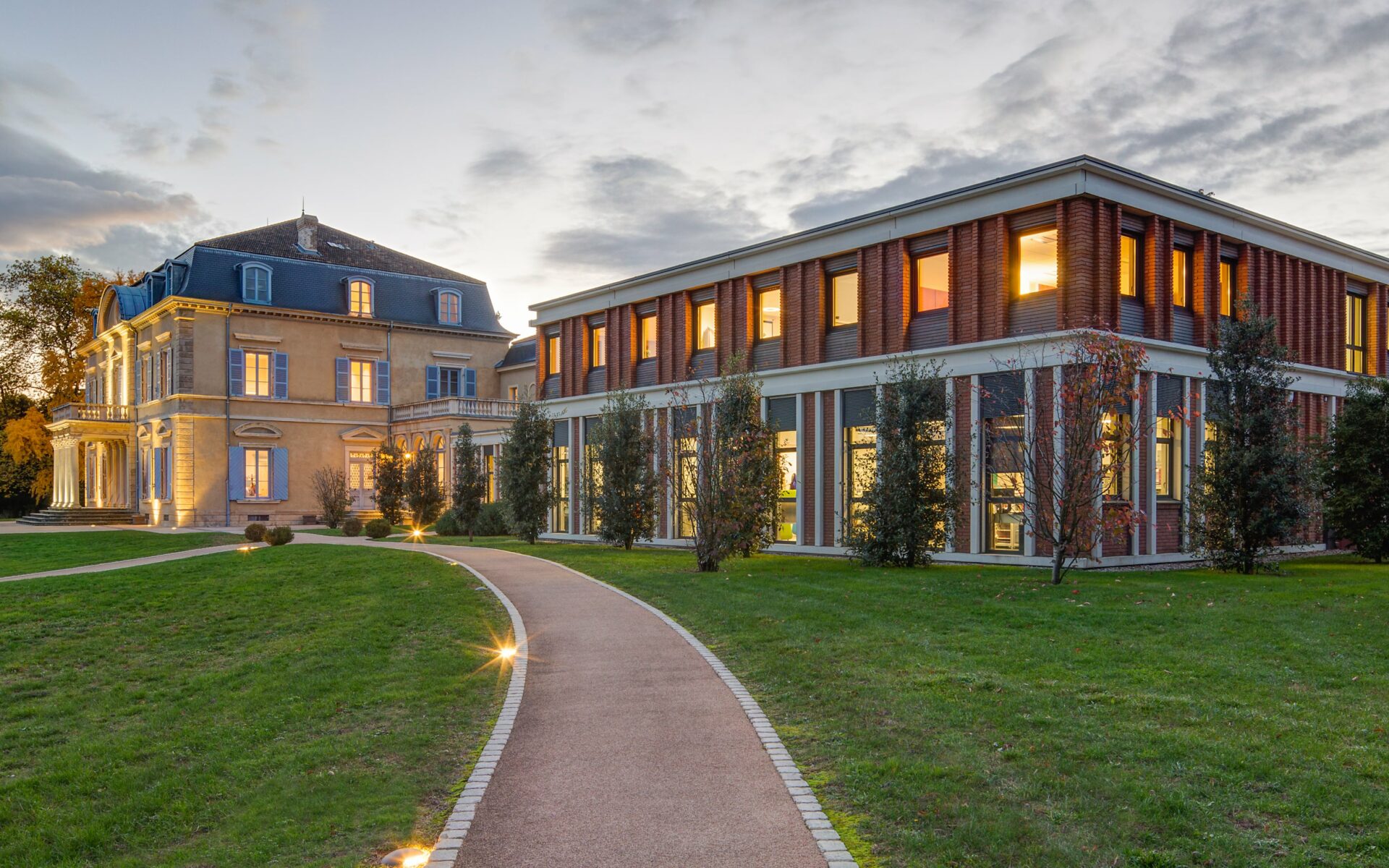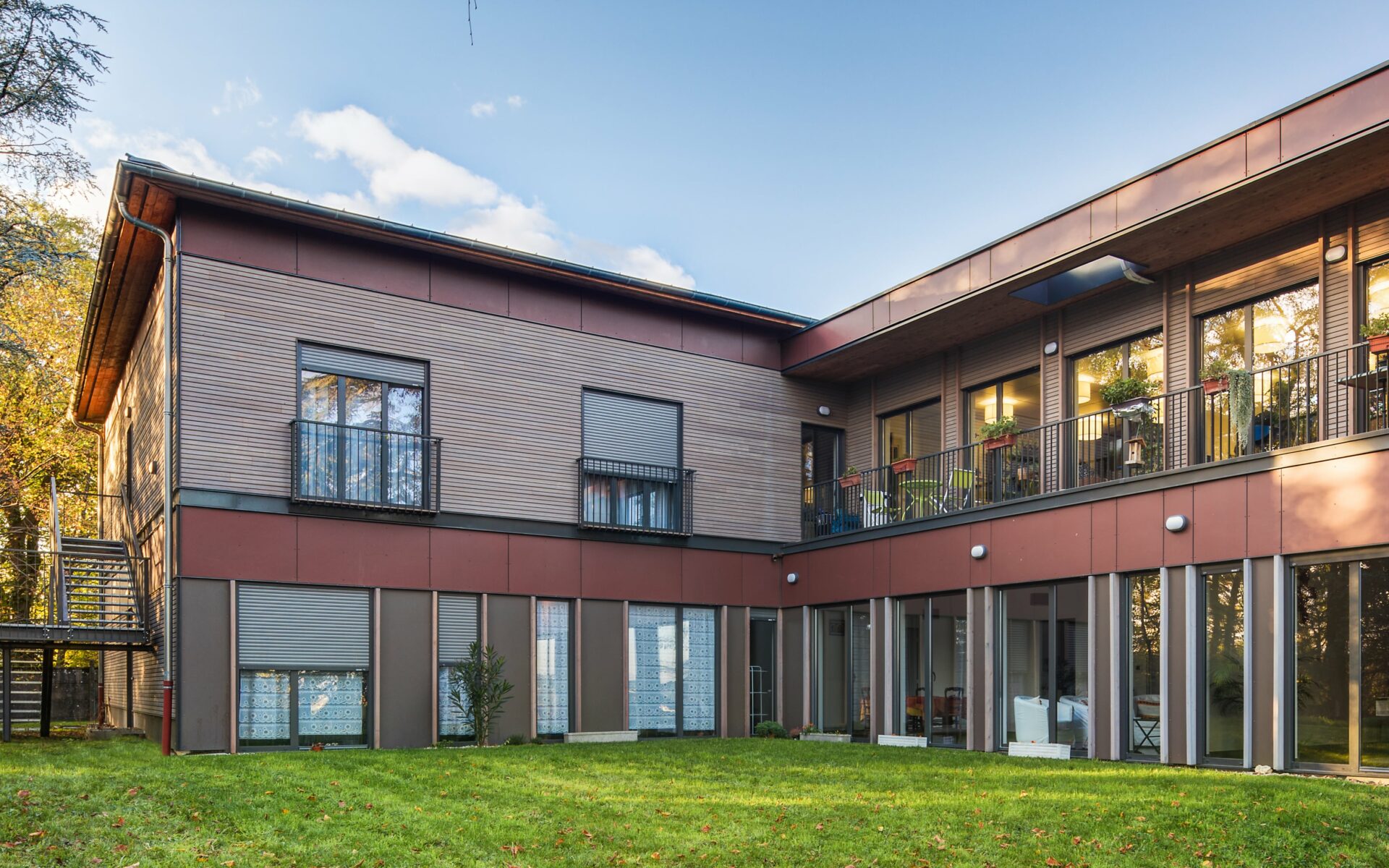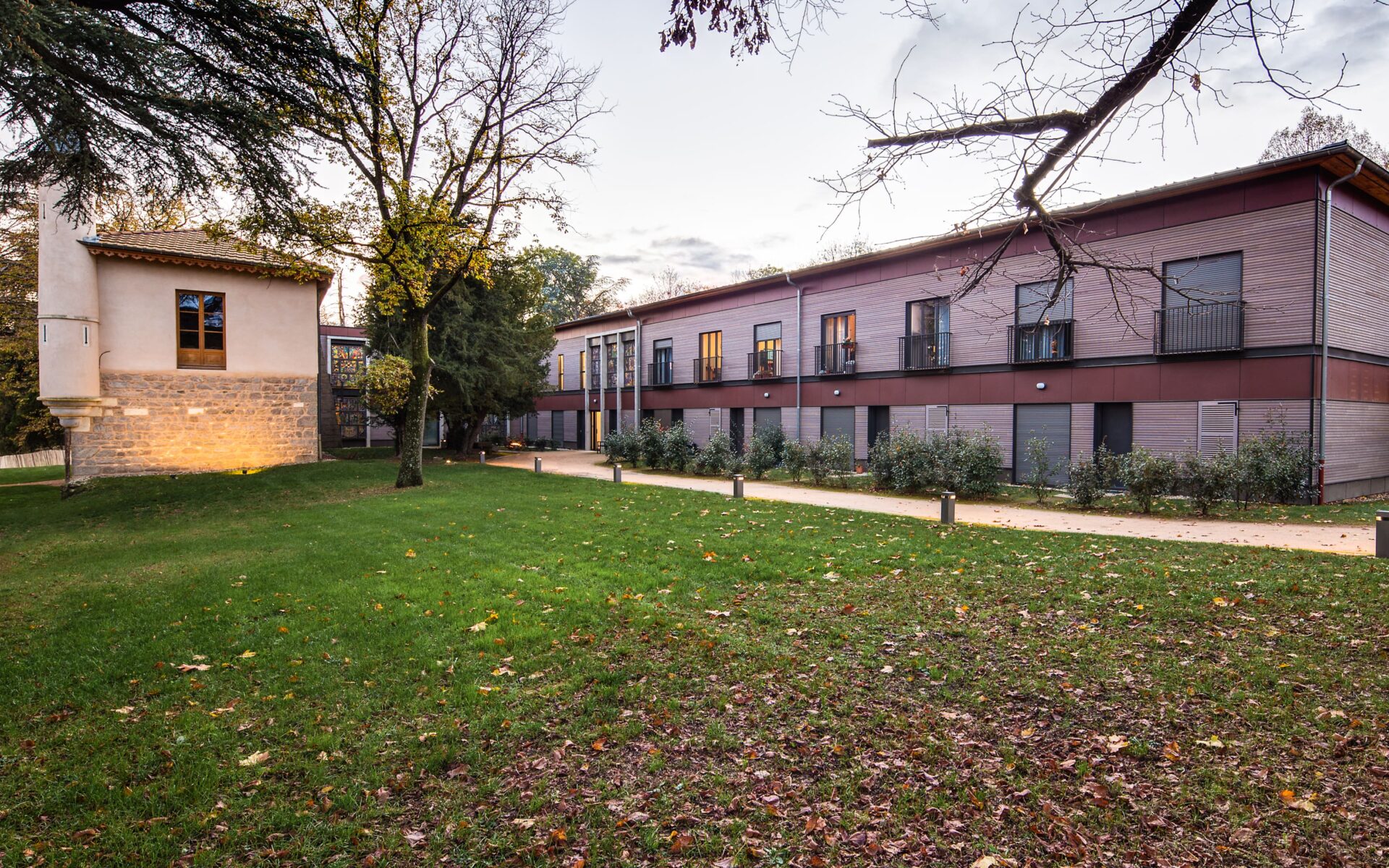 Montcelard
New office and residential build, and restoration of a Montcelard estate mansion.
Montcelard is an exceptional site that combines a sense of authenticity with a contemporary feel, just a few minutes from Lyon.

The estate, whose history dates back to 1682, was notably once home to a congregation of the Order of Saint Clare until 2005. It later became the property of Institut Mérieux, and was refurbished as a campus in 2015. It now has 15 training and reception rooms, a main courtyard, and a wooded park of more than 12 hectares.

Respecting this exceptional site, the aim was to create a clearly defined master plan that preserves as many architectural elements as possible.

The restoration work on the Mansion was carried out by the architect of the Monuments Historiques Didier Repellin and preserved most of the existing structure. The new office build for a multinational company was constructed on the site of the previously demolished service quarters.
Client :
La Foncière de Montcelard / EHD
Location :
Tassin La Demi-Lune, France
Key points
Heritage buildings extension.
Durable materials.
Outstanding landscape.
Performance environnementale
RT 2005 - 20%
External insulation, using 10 cm of mineral wool.
Aluminium double glazing.
External solar shading.
Ventilation by opening the windows.
Heating and cooling by VRV (variable refrigerant volume) air-conditioning unit.
Download the project sheet
Team
Patriarche group
Patriarche (Architecture, Interior design, Landscape, Urban design, Environmental Building Quality [EBQ], BIM)
Patriarche Ingénierie (General construction and cost assessment)
Photos credits
©Arnaud Marthouret
©Mohsen Ozlati