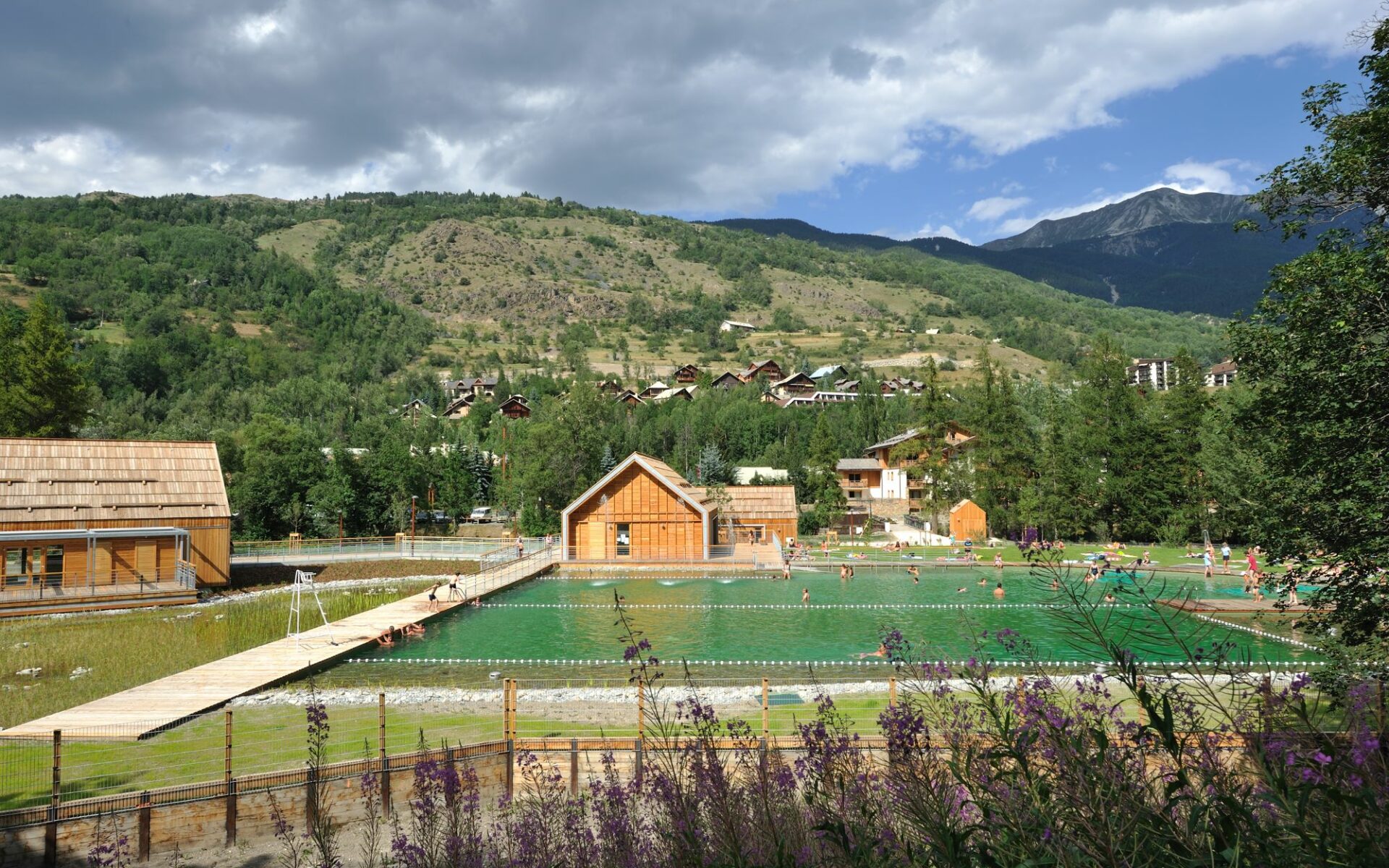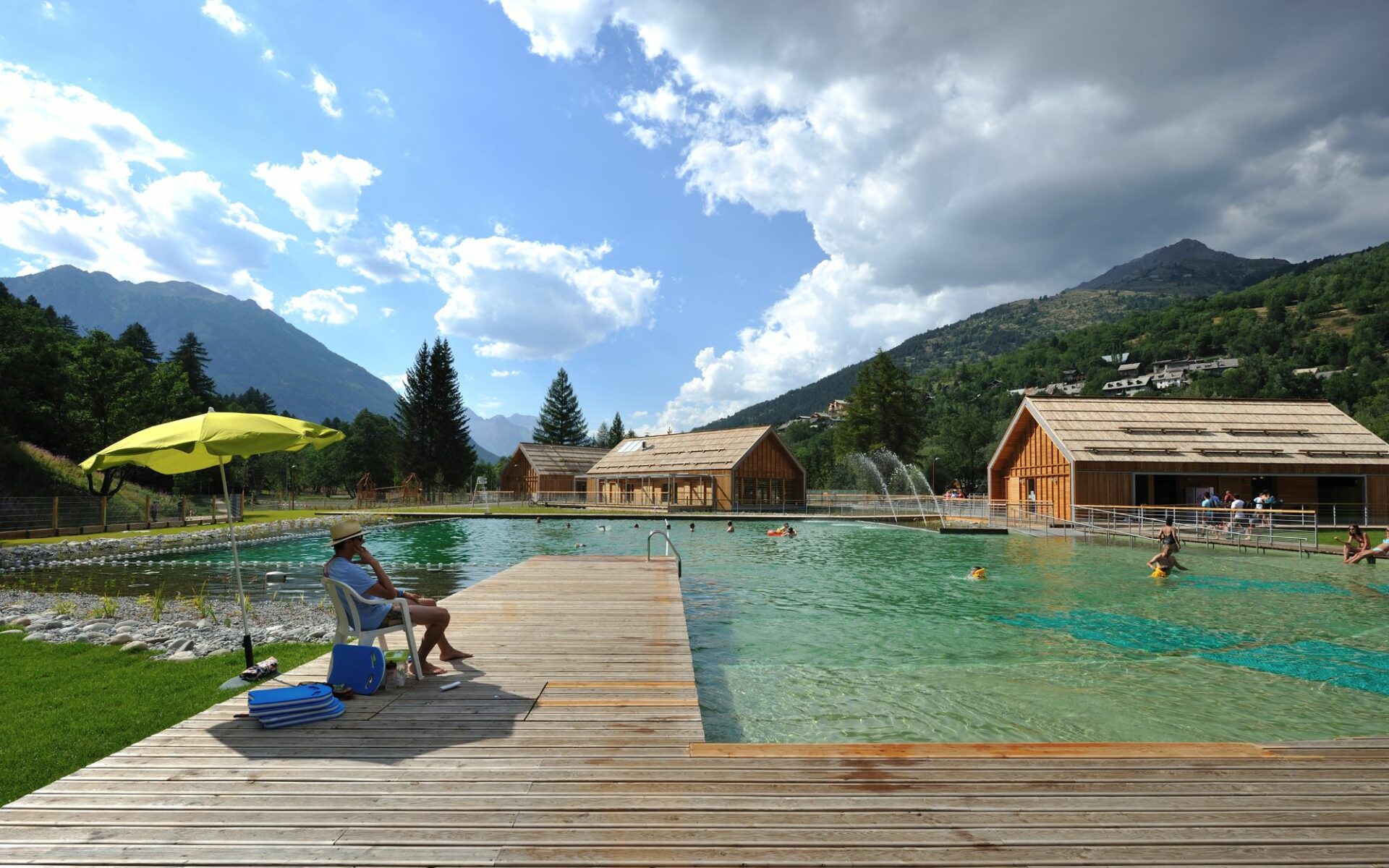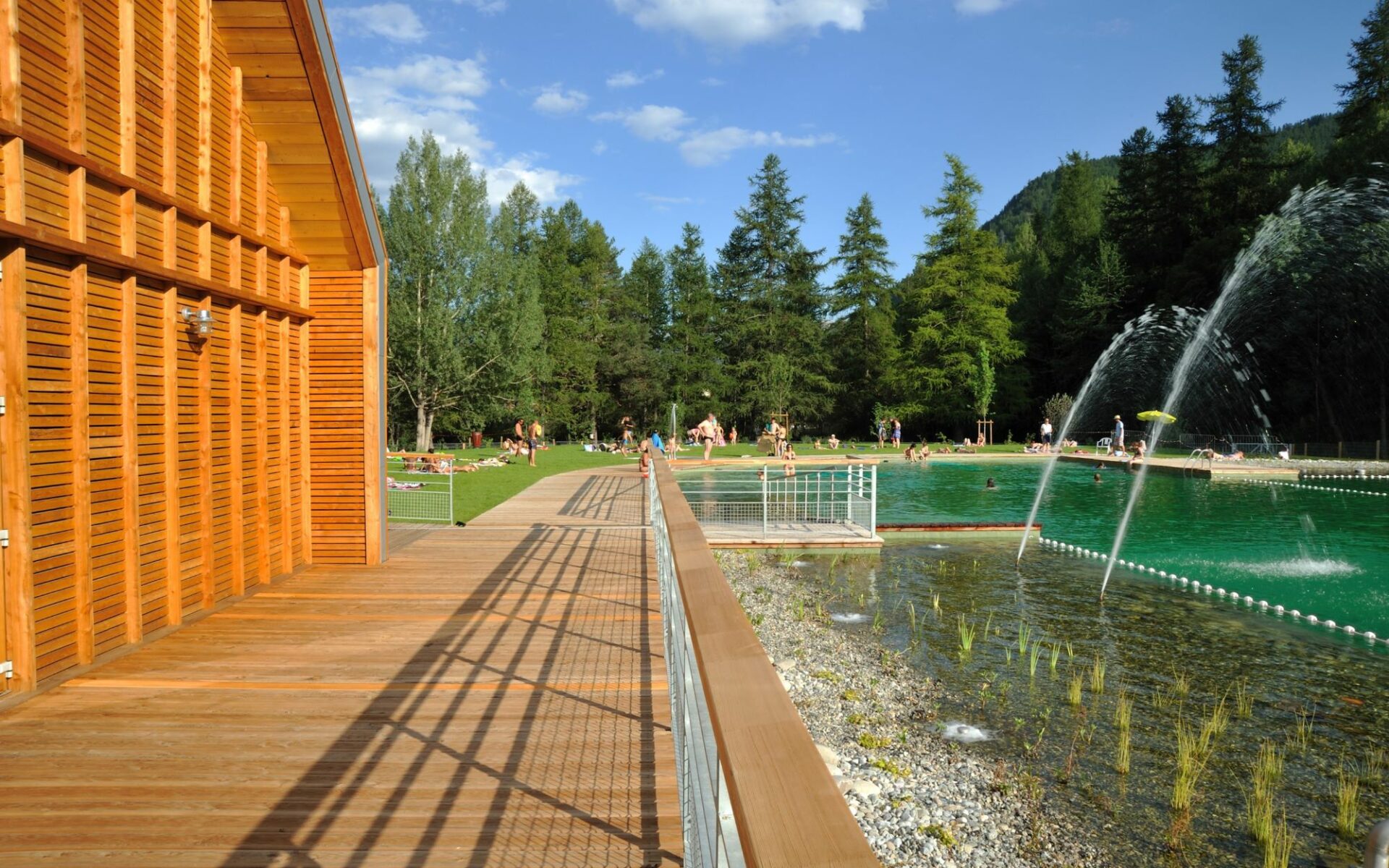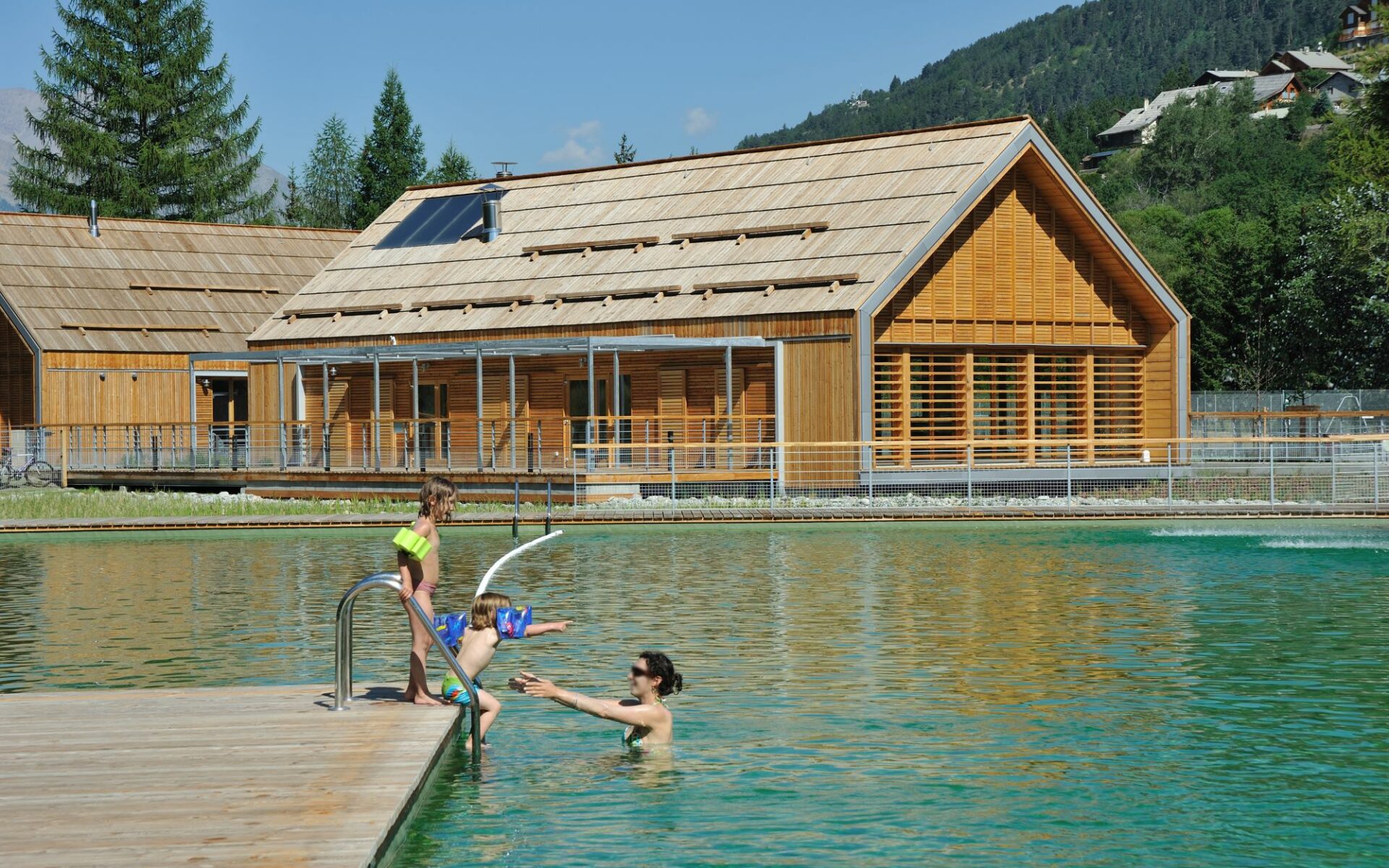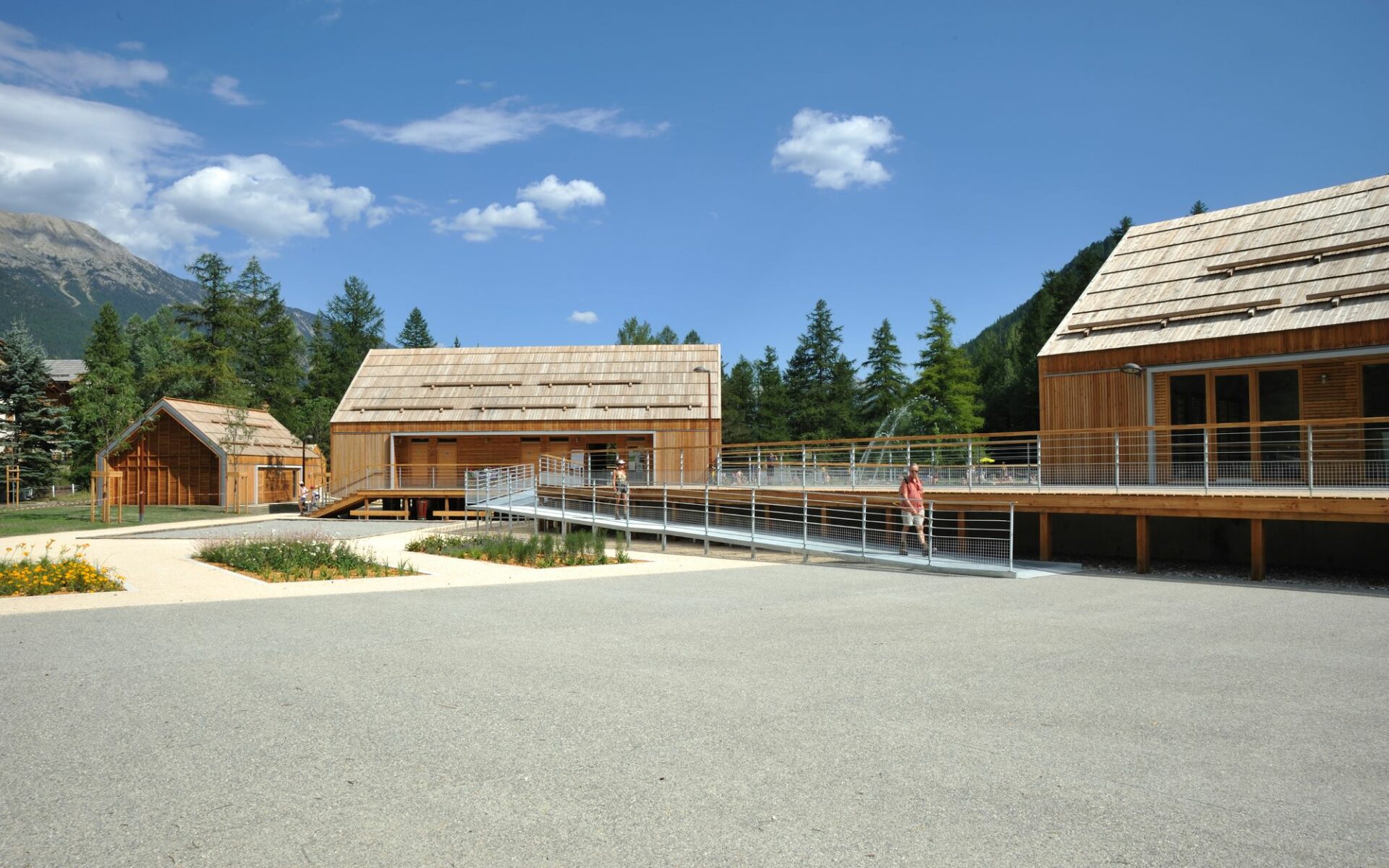 Baignade biologique
An activity park built around an eco pool.
The completely redesigned Parc des Colombiers covers four hectares and the guiding principle behind its development takes into account respect for the environment and the enhancement of
the site's landscape. The Chantemerle eco swimming pool fits naturally into this setting. This innovative design concept makes it possible to create a showcase aquatic space while being environmentally friendly. The site has been completely redeveloped, with the creation of a water
feature, beaches, an open-air theatre and children's play areas.

Based on chalet architecture, the renovated buildings are clad in larch wood, and stand on pilotis in case of a rise in the water table. Particular attention was paid to the design of access points and areas around the bathing area, with the creation of a signposting system and a green pathway across the park. A jetty that provides access to the fishing area was designed to meet People with
Reduced Mobility (PRM) accessibility standards.
Client :
Mairie de Saint-Jaffrey
Location :
Saint-Chaffrey, France
Key points
Wood construction on pilotis.
Plant and water landscaping.
Respect for biodiversity.
Performance environnementale
Eco pool.
Pure, untreated water.
Plant-based water purification system.
Download the project sheet
Team
Patriarche group :
Patriarche (Architecture, Interior design, Landscape, Urban design, Environmental Building Quality [EBQ], BIM)
Patriarche Ingénierie (general construction and cost assessment)
Patriarche Creative (signage)