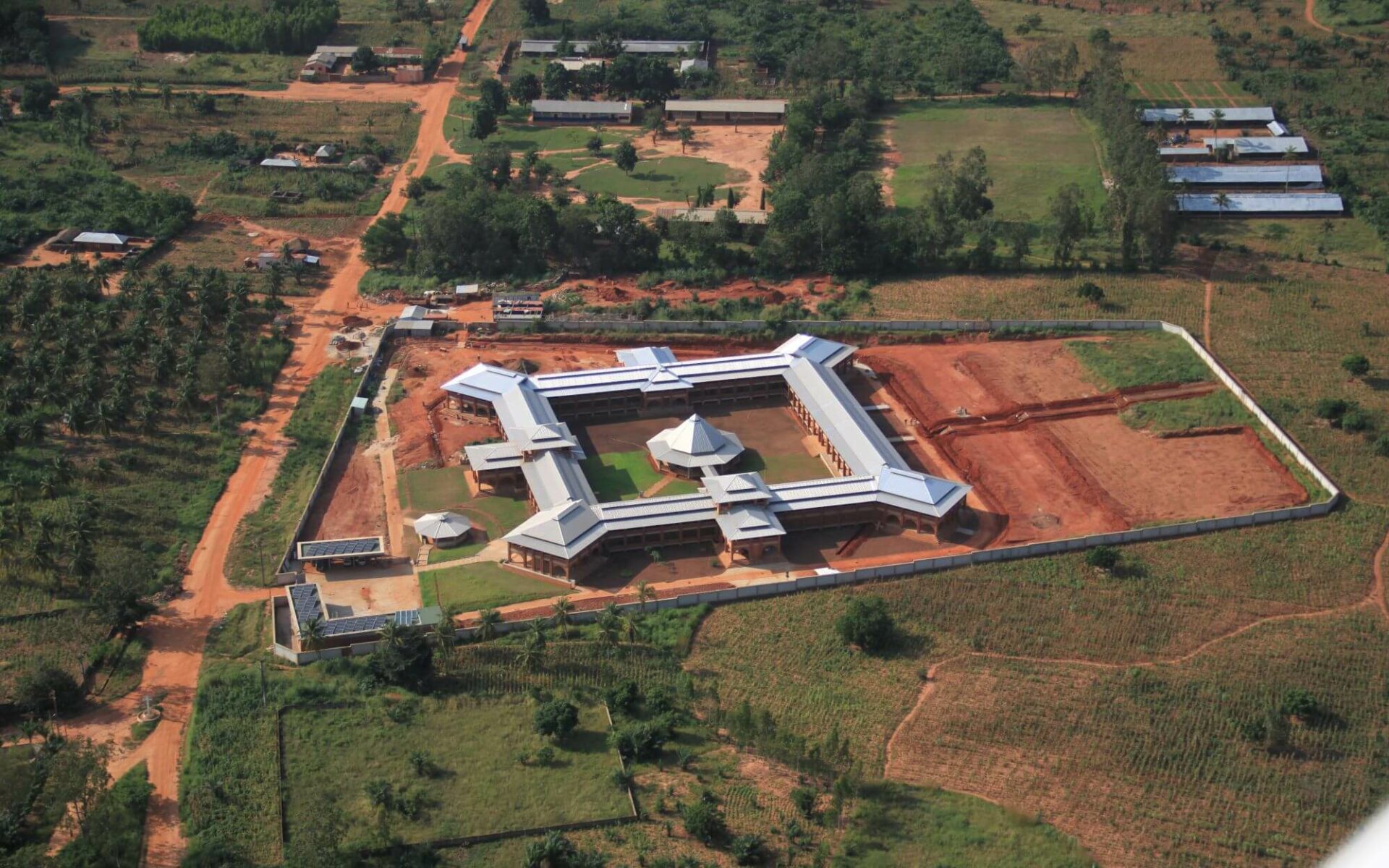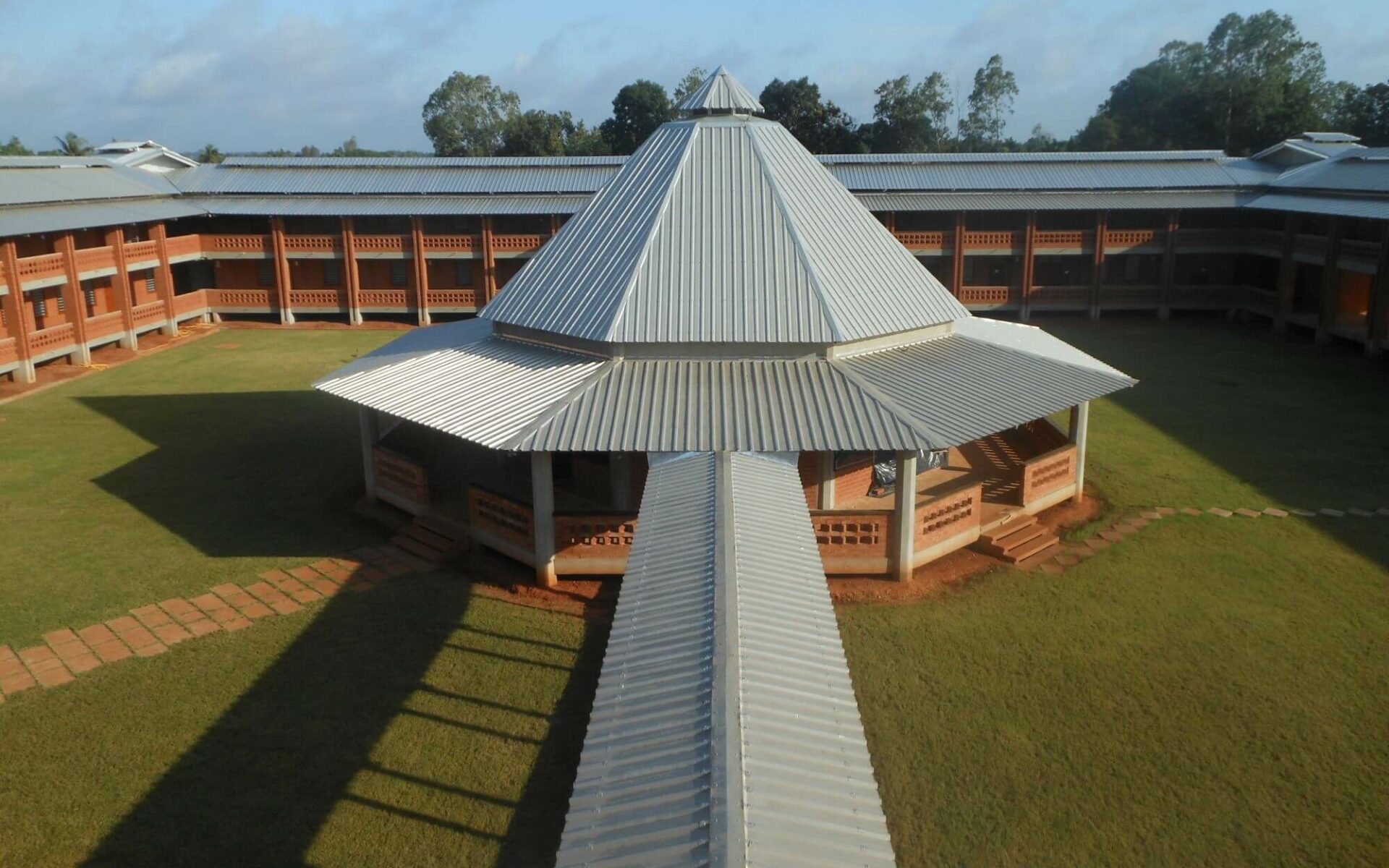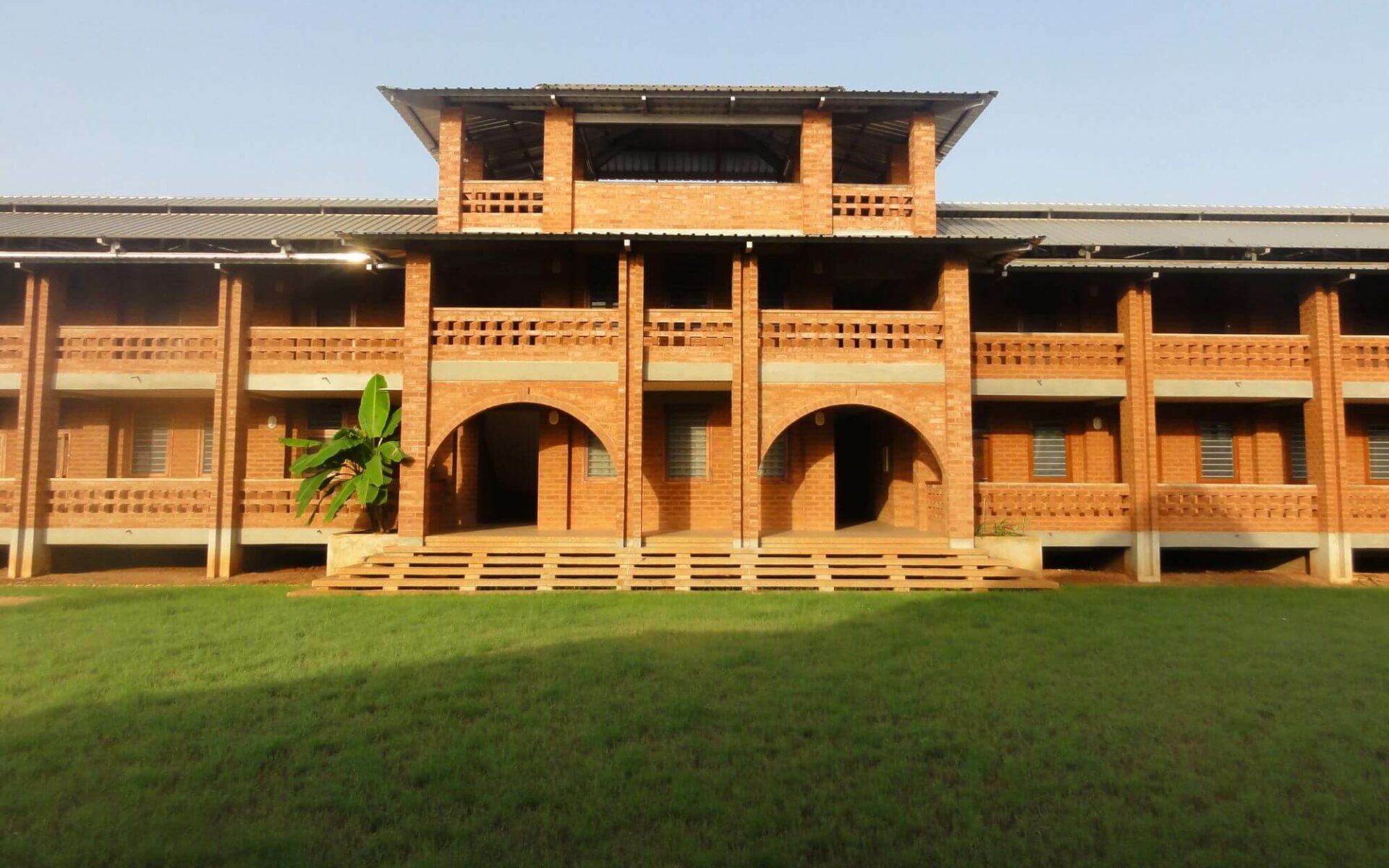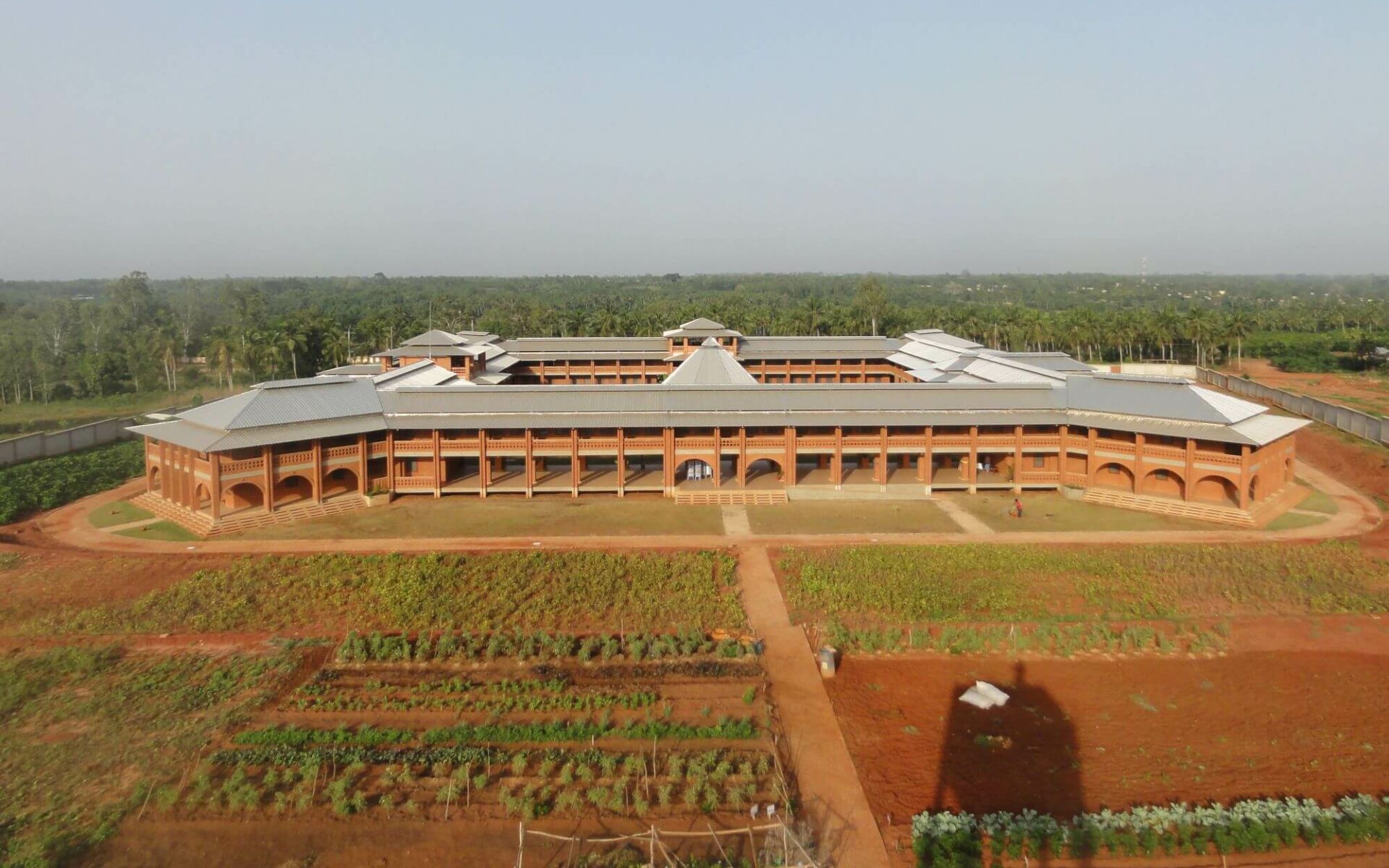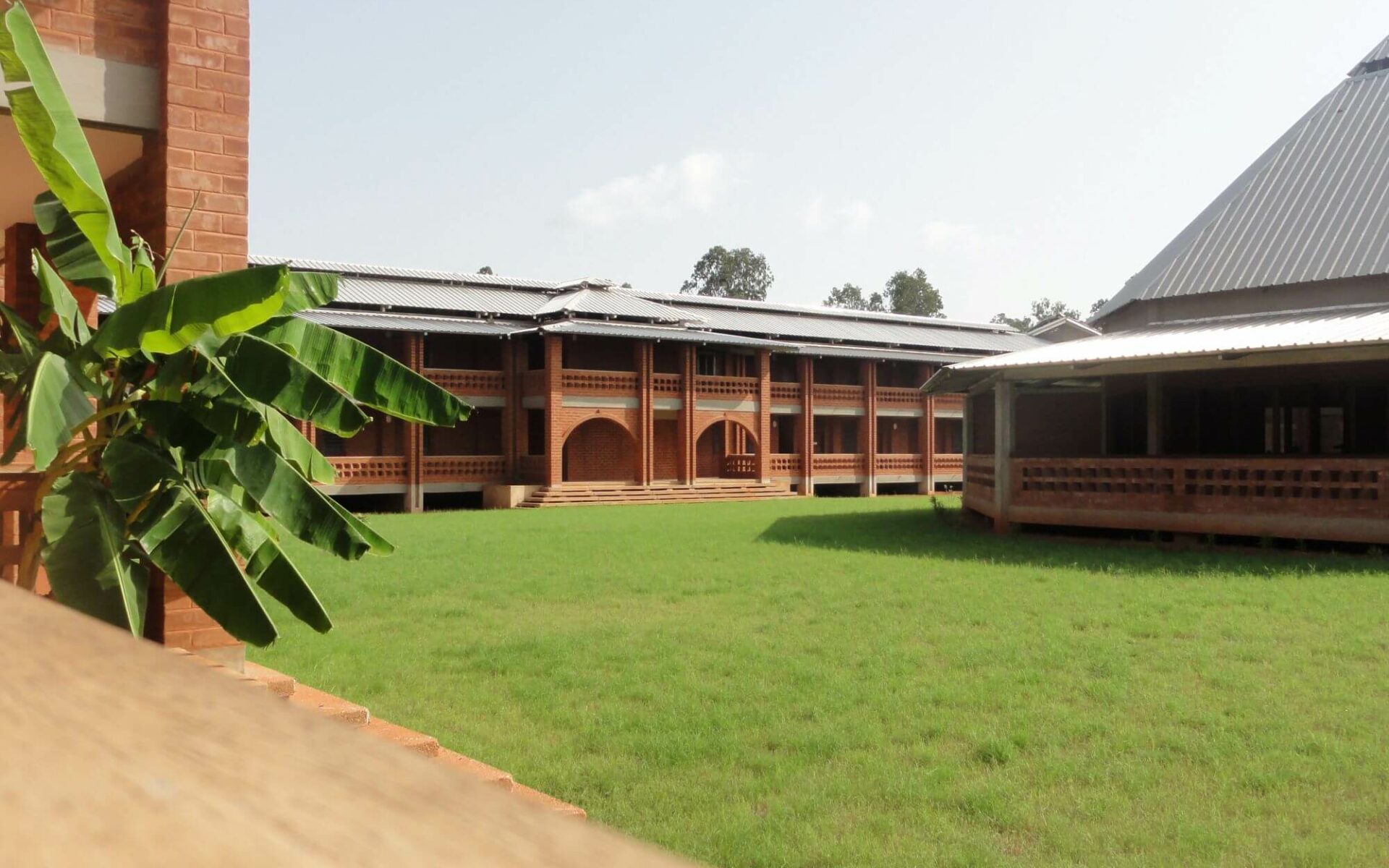 Spiritual Centre
Design of a facility for the Congregation of the Sisters of the Cenacle in Togo.
Located 40 km north of Lomé, the building is intended to permanently house a community of nuns that is recognized by the Togolese State, but which must also be able to receive guests seeking a spiritual retreat, groups of young people for various teachings or even novices who are gradually entering the community.

To ensure the safety of the nuns and people passing through the center, a wall over a kilometre long has been erected all around the property. It also guarantees the serenity and tranquillity conducive to this place of prayer and meditation.

Lastly, adapting to the complex nature of Togo's economy was also necessary, requiring the use of traditional local expertise, such as the construction technique of using adobe (compressed earth brick). This vernacular architecture made it possible to involve the local population as much as possible in the construction process, while limiting the use of natural resources and energy consumption.
Client :
Congrégation des Soeurs du Cénacle
Location :
Pedakondji Vogan, Togo
Key points
Multifunctional spaces.
Comfortable.
Performance environnementale
Raw earth construction.
Scooped roofs to provide shade.
Rooms with double orientation.
Roof in over-ventilated aluminium pan.
Autonomous energy production.
Download the project sheet
Team
Patriarche group :
Patriarche (architecture, Environmental Building Quality [EBQ])
Patriarche Ingénierie (general construction, cost assessment)
Partners :
SA3C GROUPE SOCOTEC
Jean Philippe KANGNI