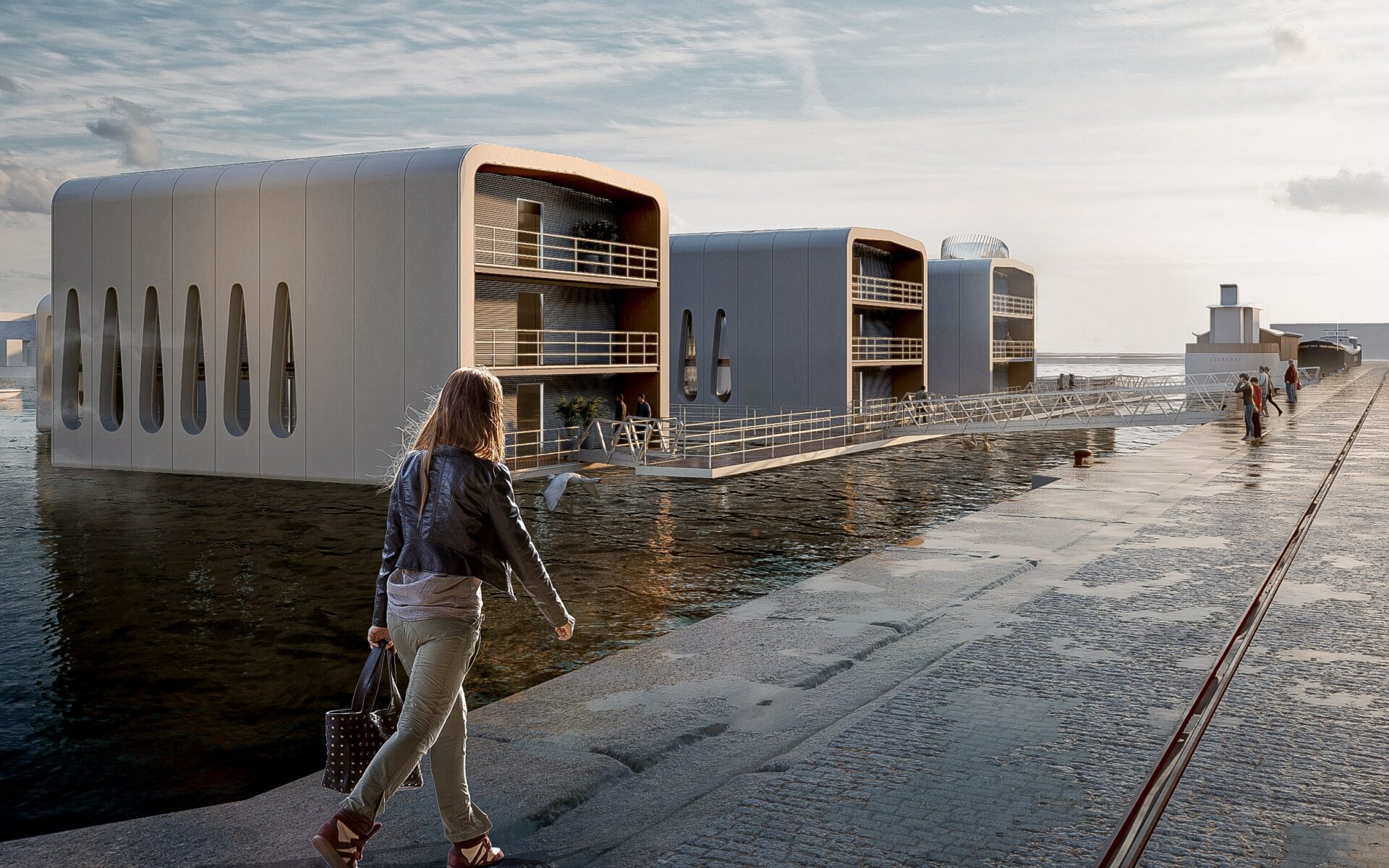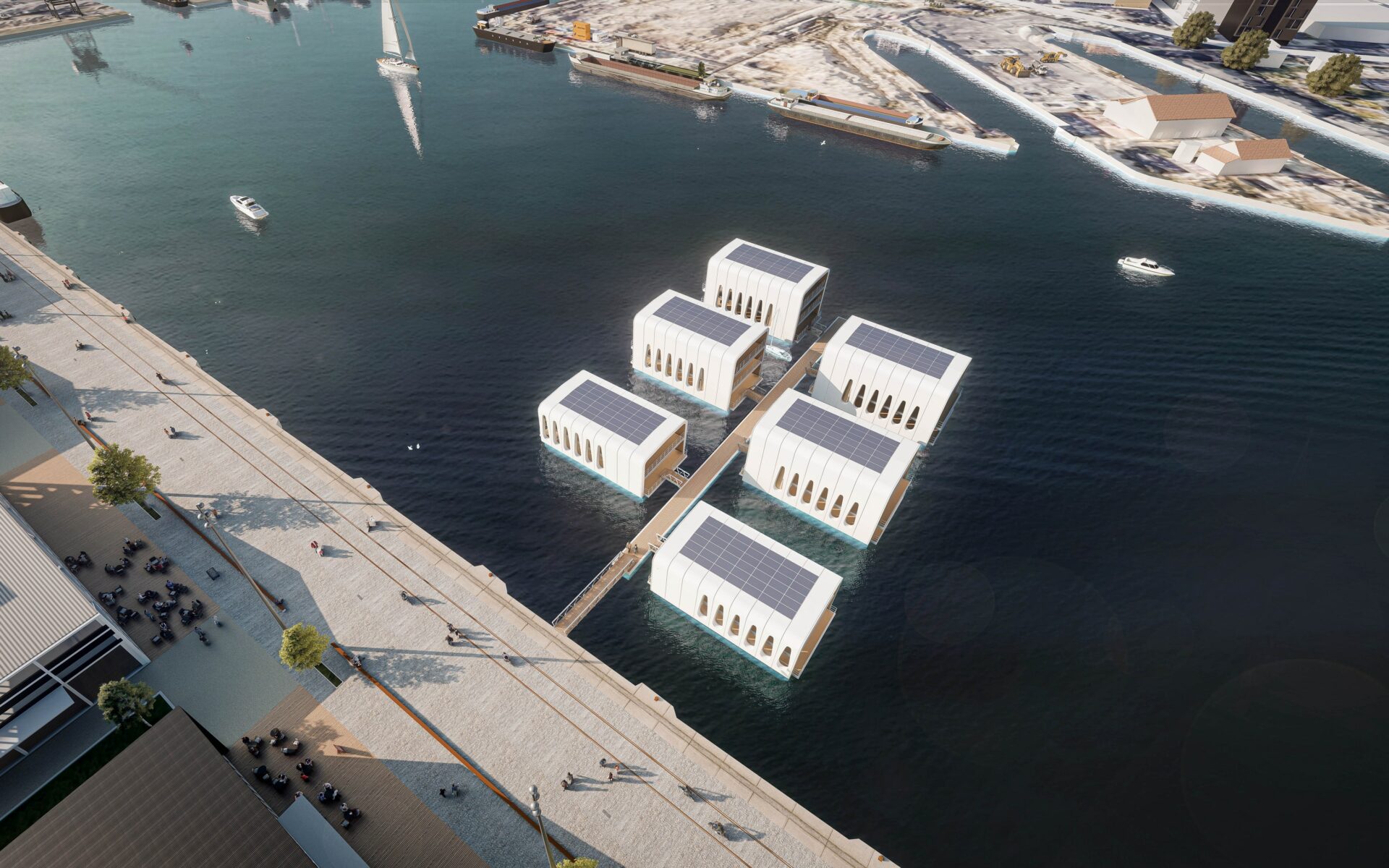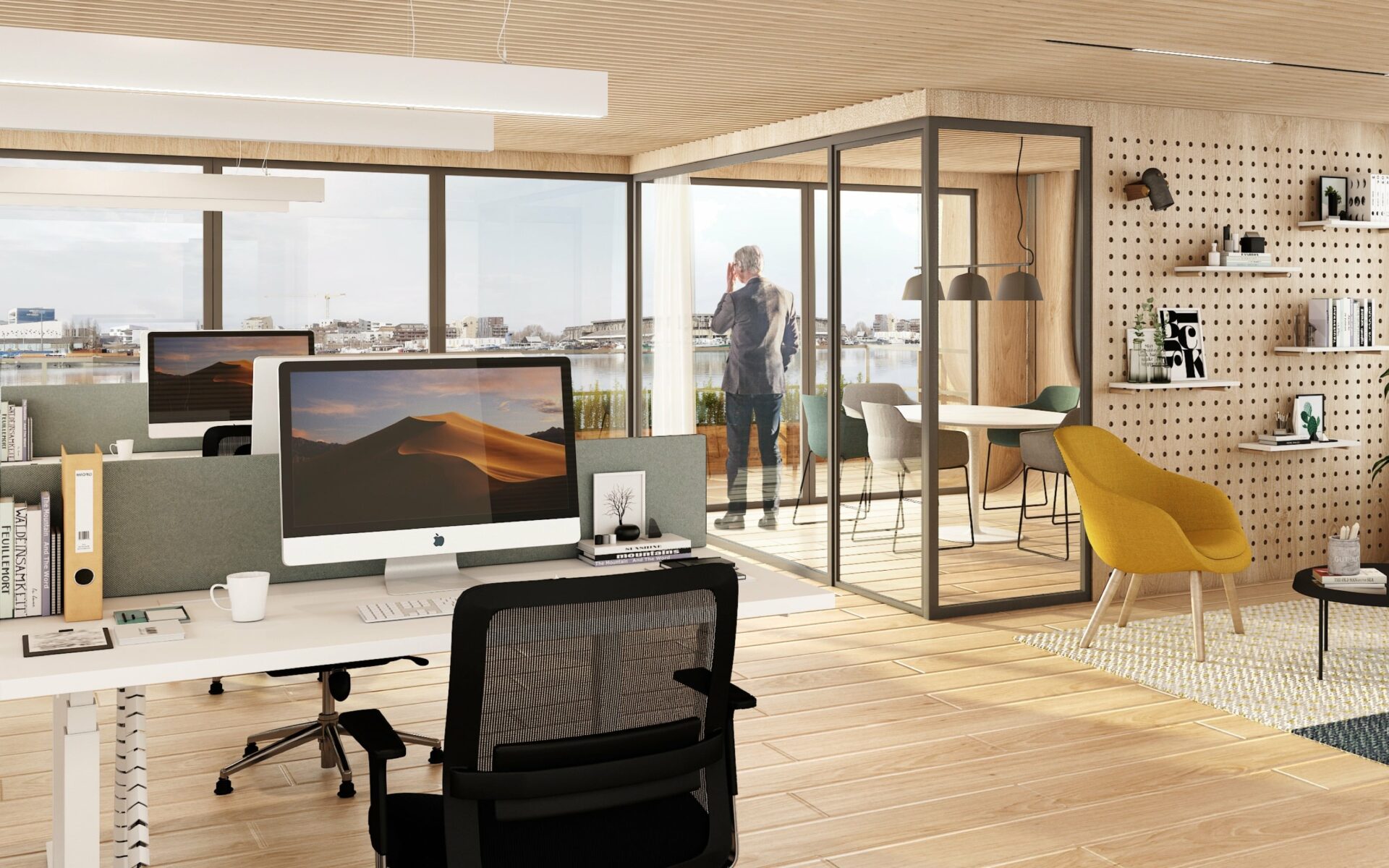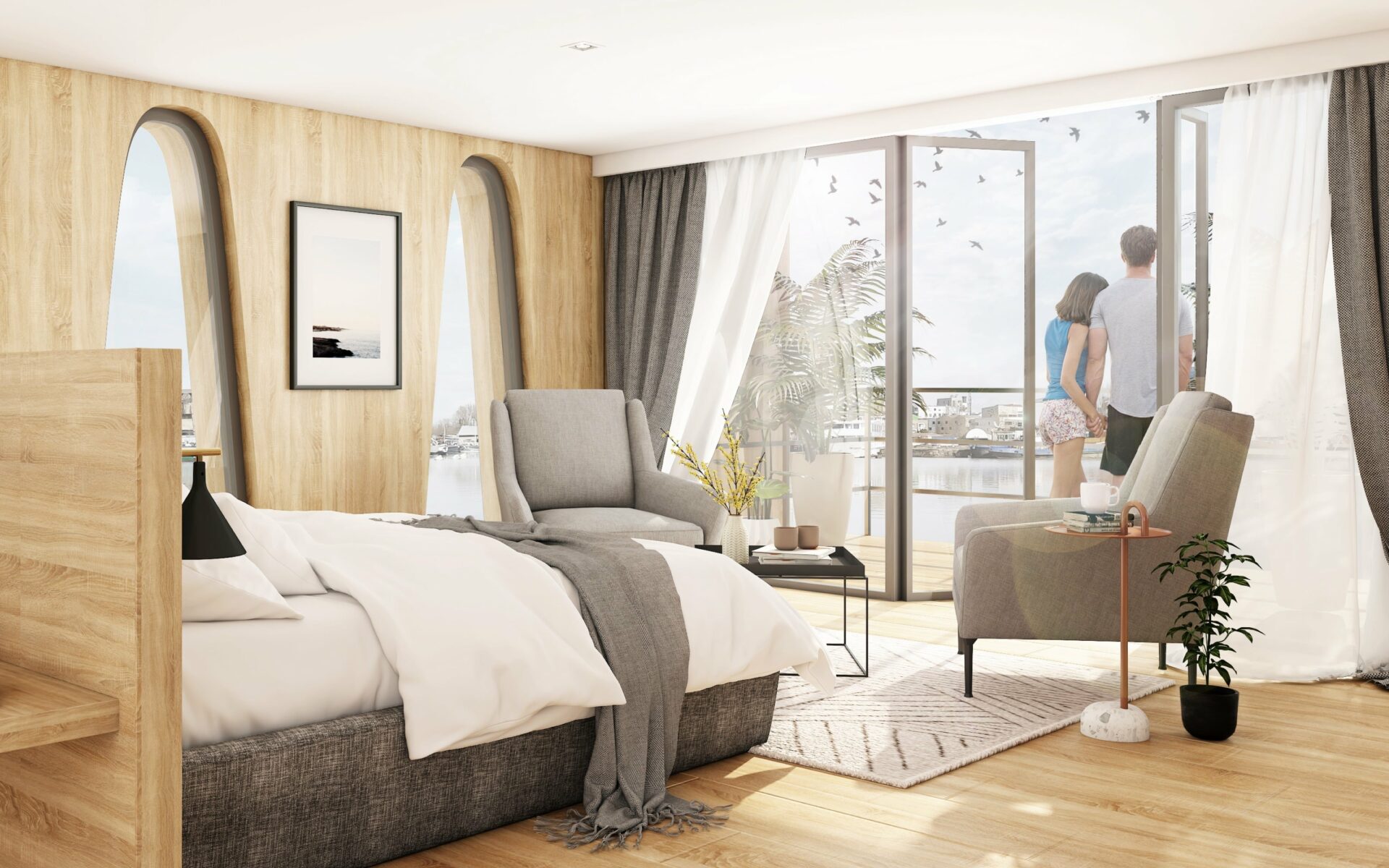 Floating houses
Design concept for floating houses that can be used for all types of uses (housing, shops, hotels, leisure, offices, etc.).
The design concept was born out of a meeting between naval architect Clyd and Patriarche. Out of this collaborative work came the idea of designing floating structures based on the experience of both companies.

The idea is not to propose buildings placed on barges, nor fitted out barges, but rather a specific naval project, designed as a boat and built as a sustainable and environmentally friendly building.
Key points
Floating building design concept.
Mixed-use programme.
Bio-based materials.
Performance environnementale
Objective : RT2012 - BEPOS (positive energy building) Effinergie 2013 label
Flexible photovoltaic panels installed on the composite shell.
Download the project sheet
Team
Patriarche group :
Patriarche (Architecture, Interior design, Environmental Building Quality [EBQ], and BIM)
Patriarche Ingénierie (general construction and cost assessment)