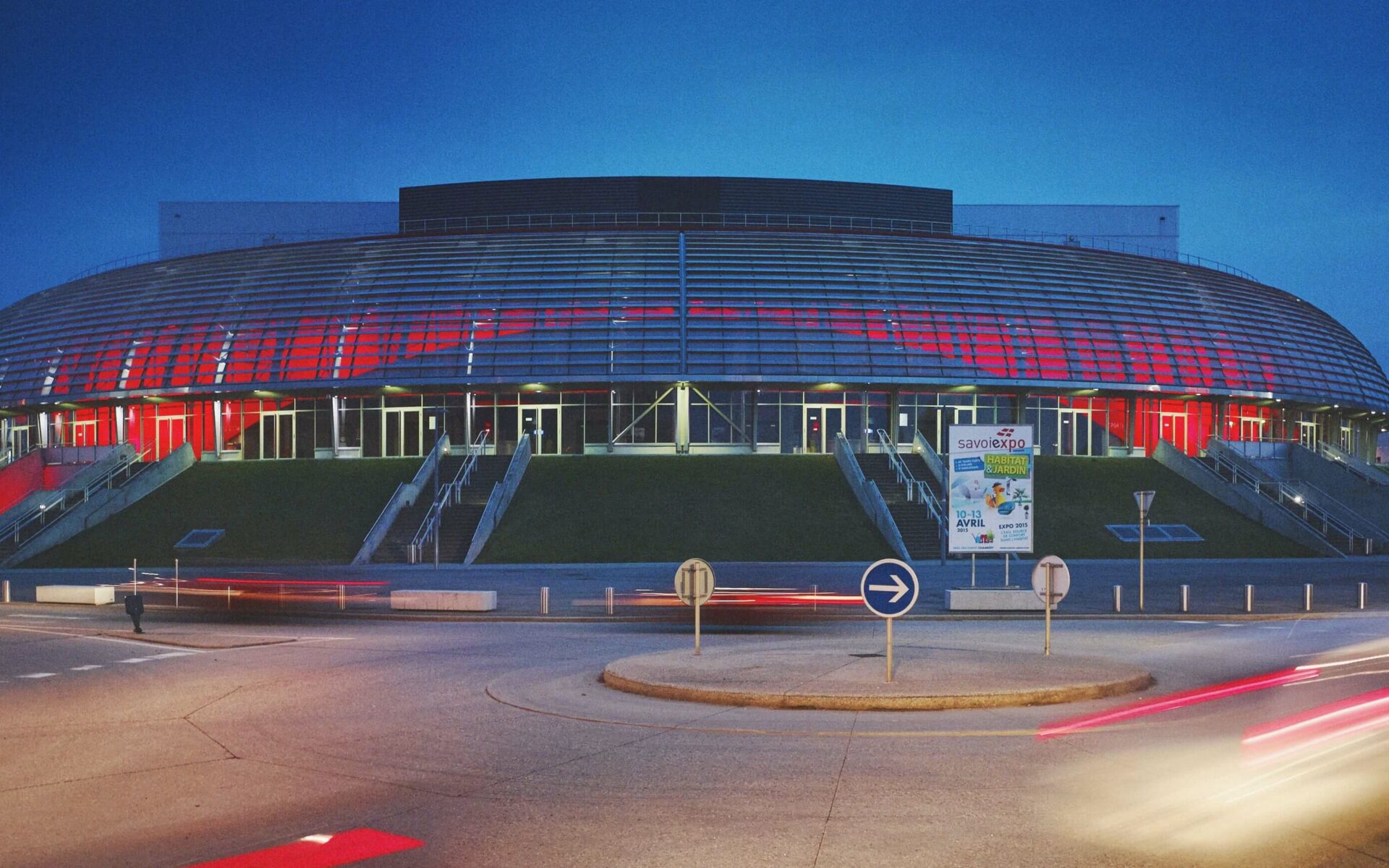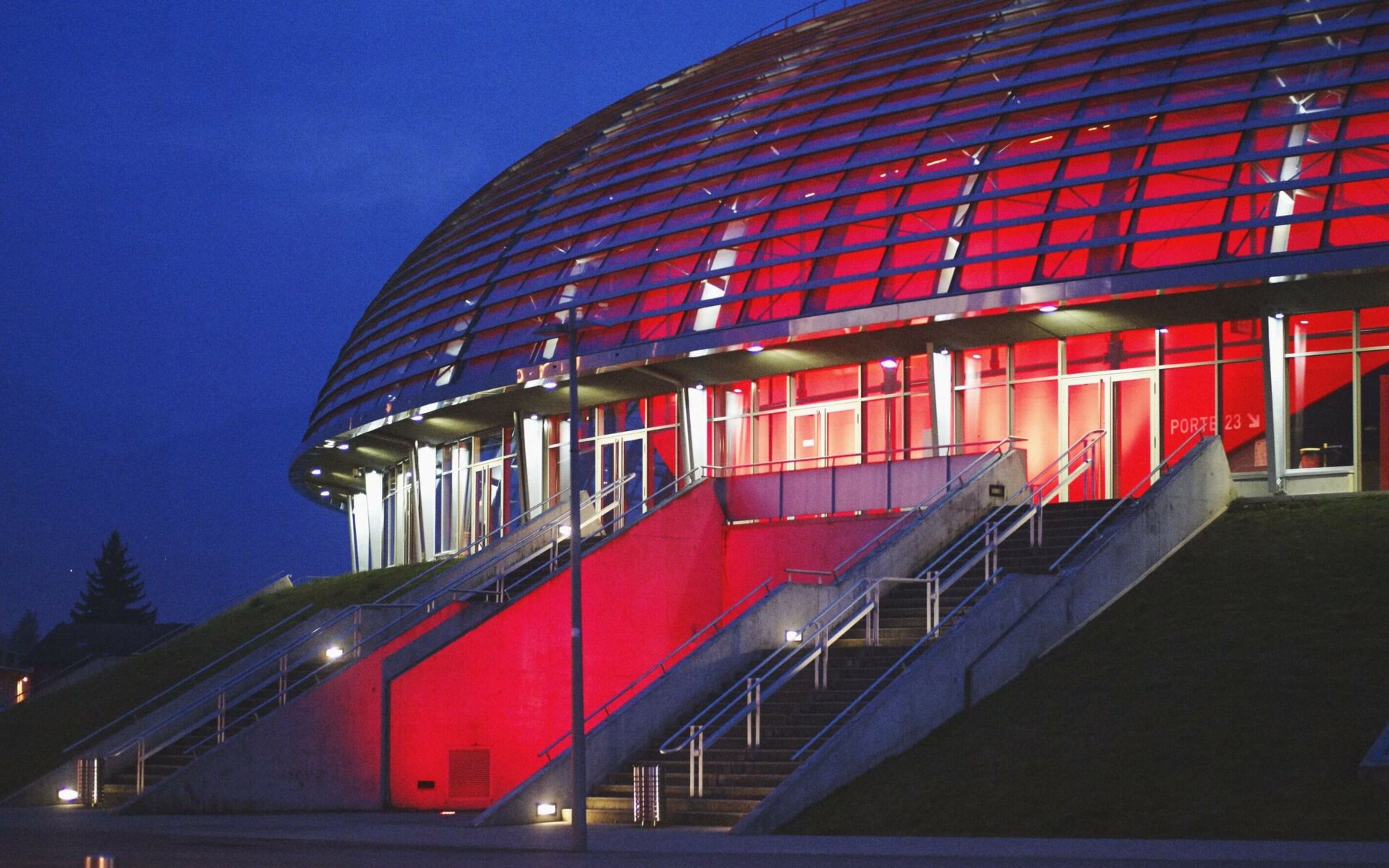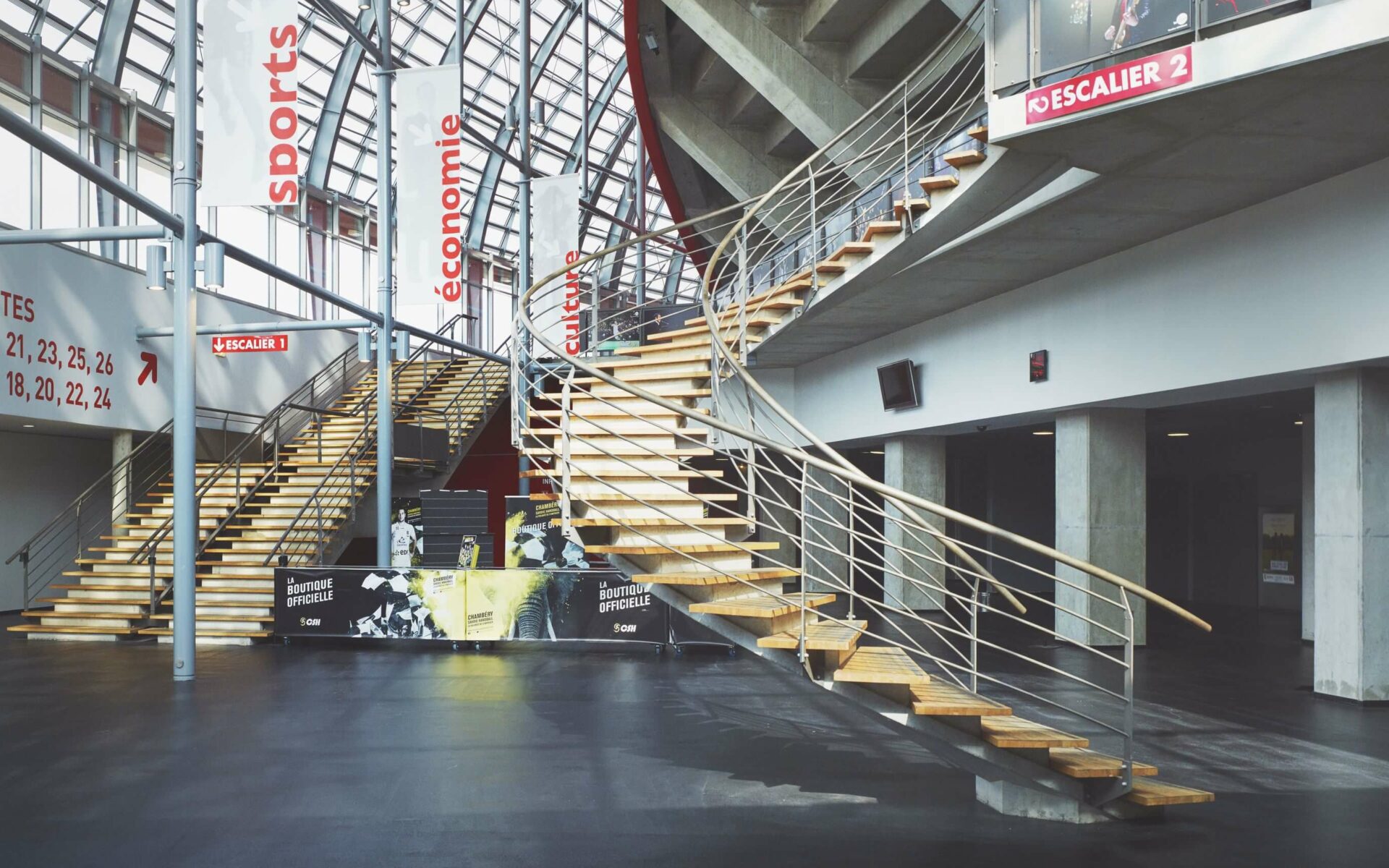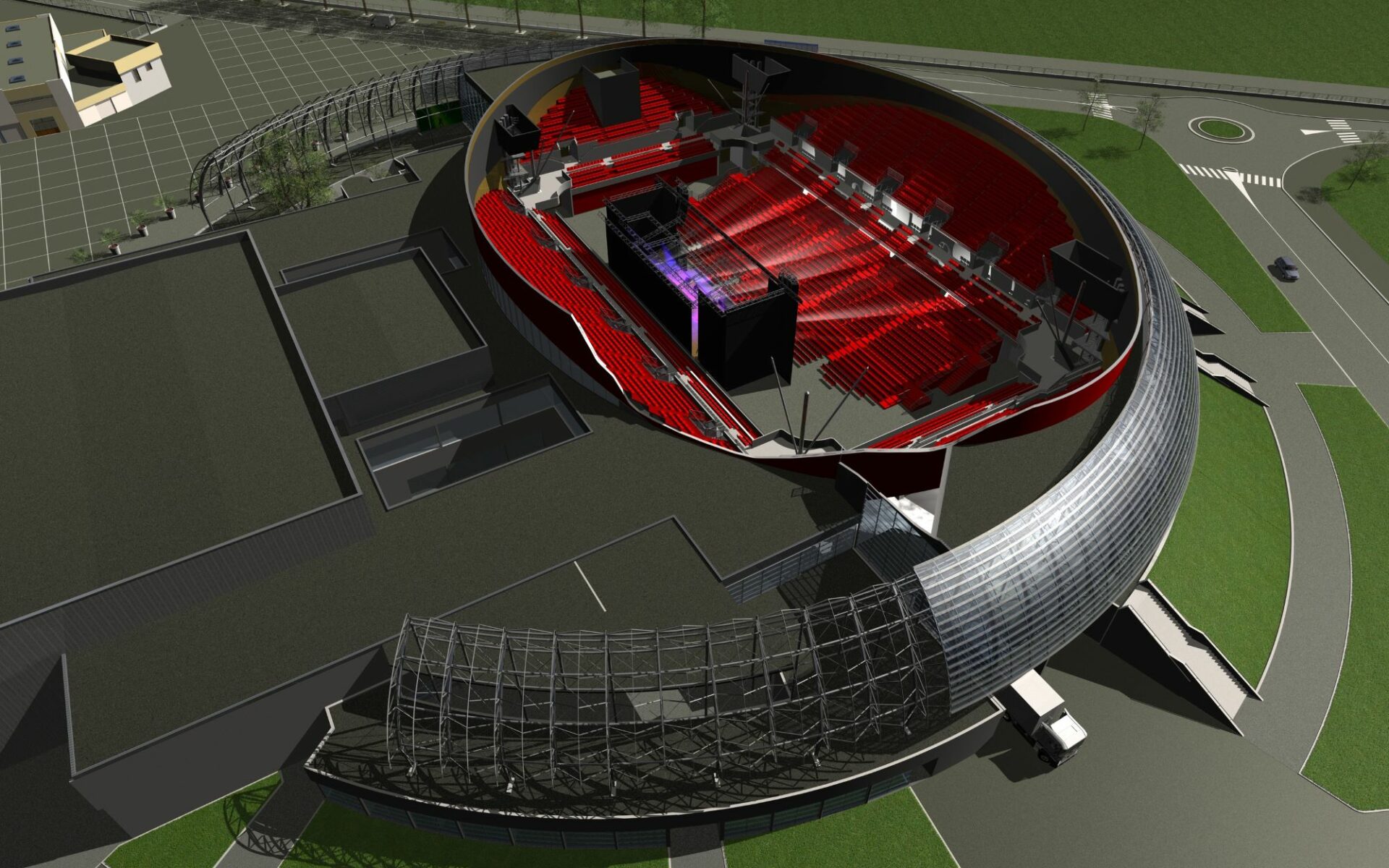 Le Phare
Multi-purpose venue for up to 6,000 people.
The multi-purpose venue, which opened in January 2009, comprises a 6,000-seat space for sports events, cultural events and conferences, as well as a smaller 500-seat hall.

The functional elements of the building are specifically designed for a circular base. Designed as a glass ring encircling an elliptical shell, the lighthouse is a statement landmark building in the landscape. Large and geometric in design, the building then becomes an essential focal point
for the regeneration of a mixed urban fabric.

Beyond the urban design context, the building is an efficient tool adapted to a complex programme. Designed with the idea that technology should disappear into the background, in favour of form and transparency, the building can be enjoyed from both inside and outside.
Client :
Chambéry Métropole
Location :
Chambéry, France
Key points
Scalability:and modularity.
Free flowing movement.
People flow management.
Performance environnementale
Natural ventilation via glass roof.
Solar thermal production.
Photovoltaic collectors.
Download the project sheet
Team
Patriarche group
Patriarche (architecture, interior design, Environmental Building Quality [EBQ], and BIM)
Patriarche Ingénierie (general construction and cost assessment)
Patriarche Creative (signage)
Partners :
Arcora,
GECC-AICC,
Plantier, Rioualec,
Echologos,
Les Eclaireurs