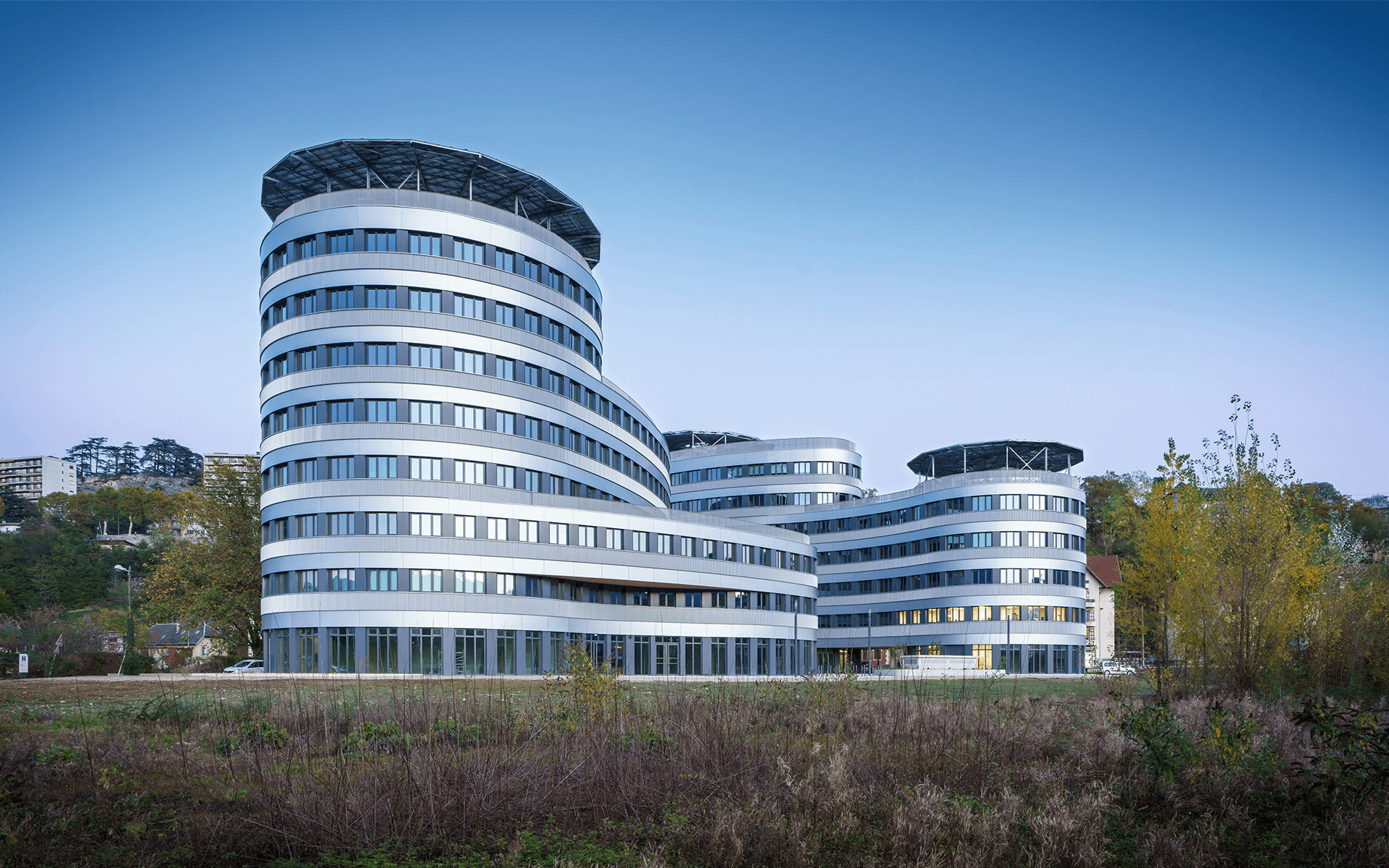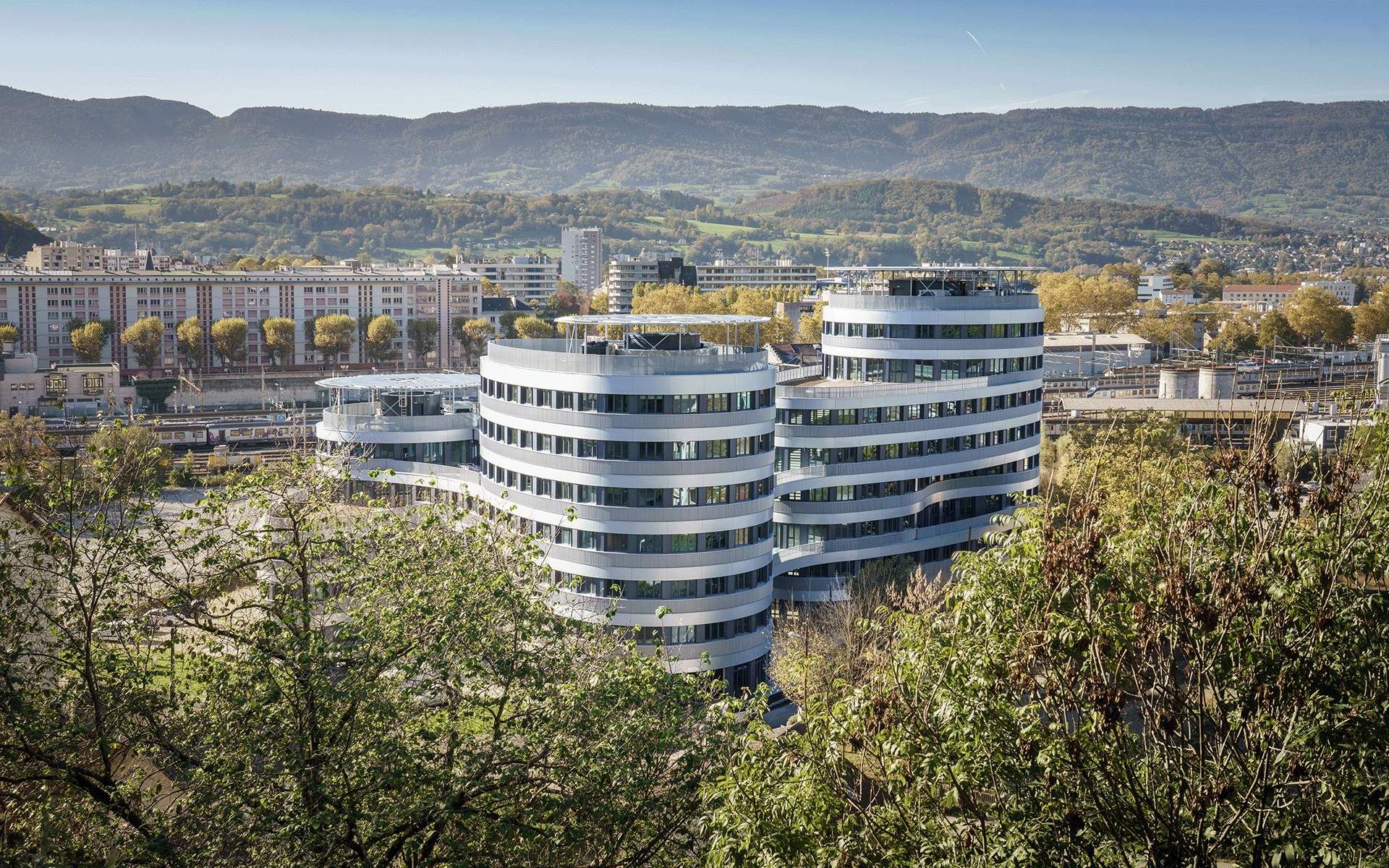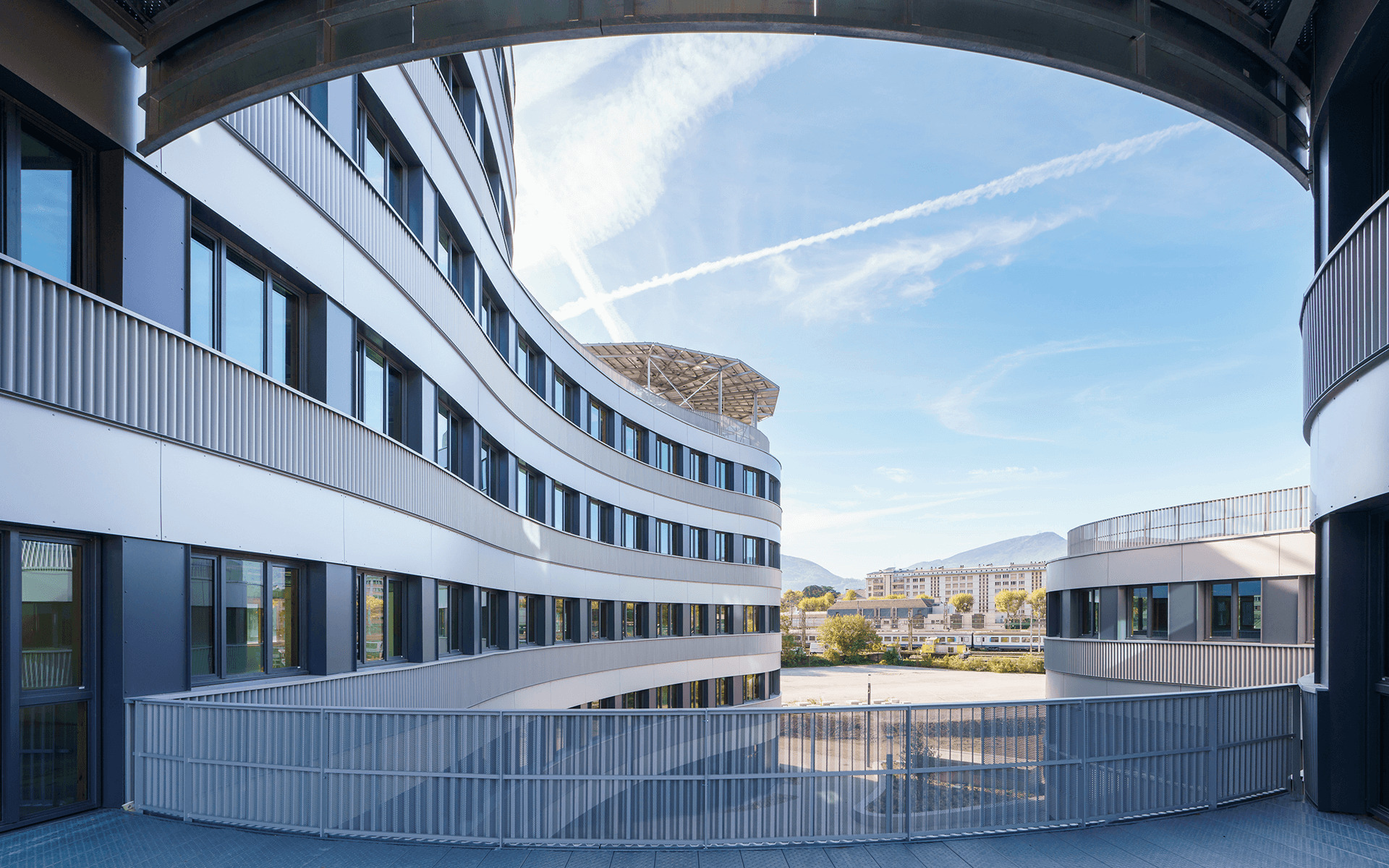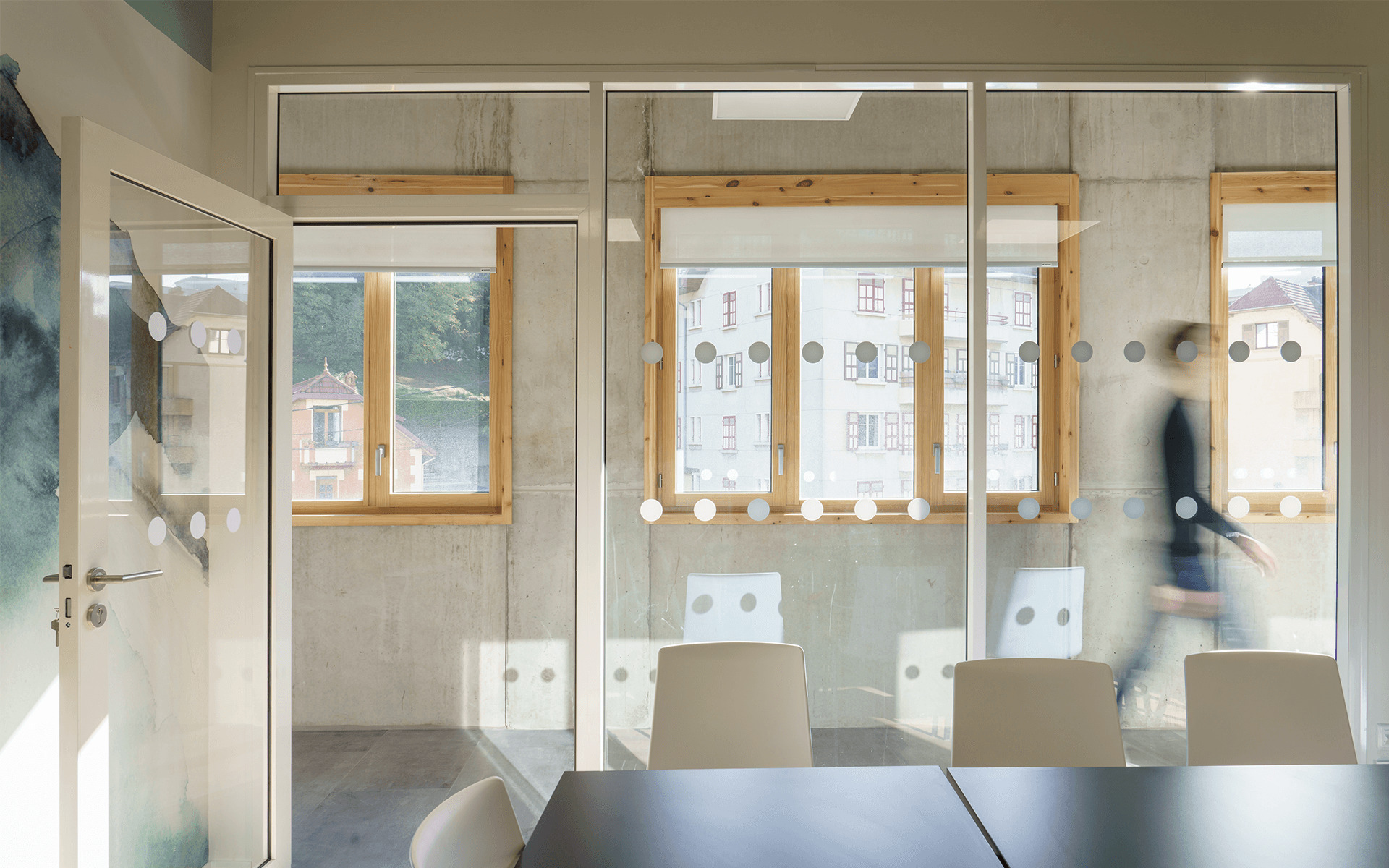 Linklab
At the crossroads of innovation in new ways of working, Linklab is a building focused on quality of use and environmental performance.
Linklab is a pioneering tertiary project in the La Cassine station area in Chambéry. A mixed-use building with shops and services on the ground floor. The project stimulates and explores all the new ways of organising work and the associated real estate services.
The project, designed with curves and porous ground floor, highlights all the qualities of the site (multi-orientation, views, bioclimatic conditions) while promoting a rigorous spatial organization allowing for flexibility and evolutivity of the spaces over time.
Entirely designed and developed by the Patriarche group (notably through its subsidiaries Bart and Walter), the project is a demonstrator for new ways of designing tomorrow's highly digitalized work spaces covered by an extended service offer and favouring quality of use over formal considerations.
This bioclimatic, ultra-economical building has been awarded the NF (French Standard) Tertiary Sector Buildings Label HPE, EFFINERGIE+2013 performance level, enabling it to achieve carbon level 1 and energy level E2 and E3 depending on the building.
This ambitious complex will offer connected offices, coworking or private spaces, formal or informal meeting places. Ergonomics and comfort have been optimized by the choice of furniture and connected tools to make the user experience unique and agile.
Location :
Chambéry, France
Key points
Active ground floor (commercial and restaurants).
Divisibility - flexibility of the office space.
Panoramic top floor.
Smart building (solar, electric recharge).
Performance environnementale
NF (French Standard) Tertiary Sector Buildings – HPE Label, performance level EFFINERGIE+2013
Achievement of Carbon Level 1
Health and comfort: priority given to air quality, natural light and summer comfort.
Download the project sheet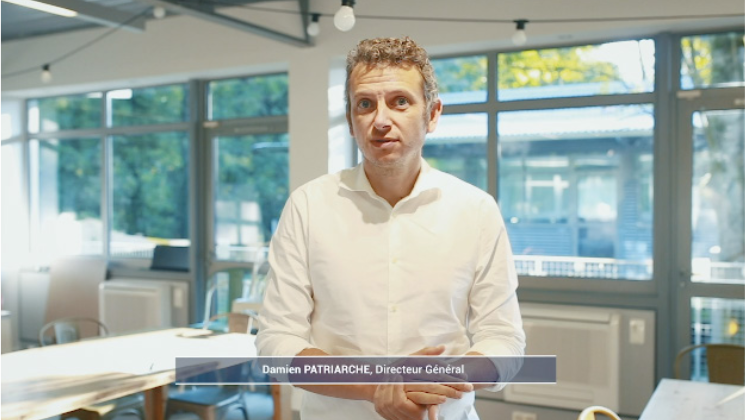 Damien PATRIARCHE
Directeur Général - Patriarche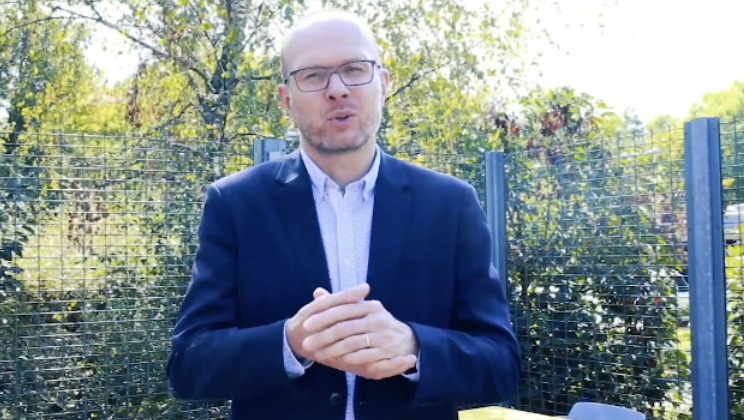 Cédric GENIN
Responsable de la Direction immobilière - Groupama Rhône-Alpes Auvergne
Team
Patriarche group
Patriarche (urban design, architecture)
Patriarche Engineering (engineering)
Patriarche Creative (graphic design)
Hank (economic strategy)
Myah (Furniture)
Walter (co-working)
Bart (promoter)
Partners
Telt,
Inddigo,
ENDIS,
ALBIOMA