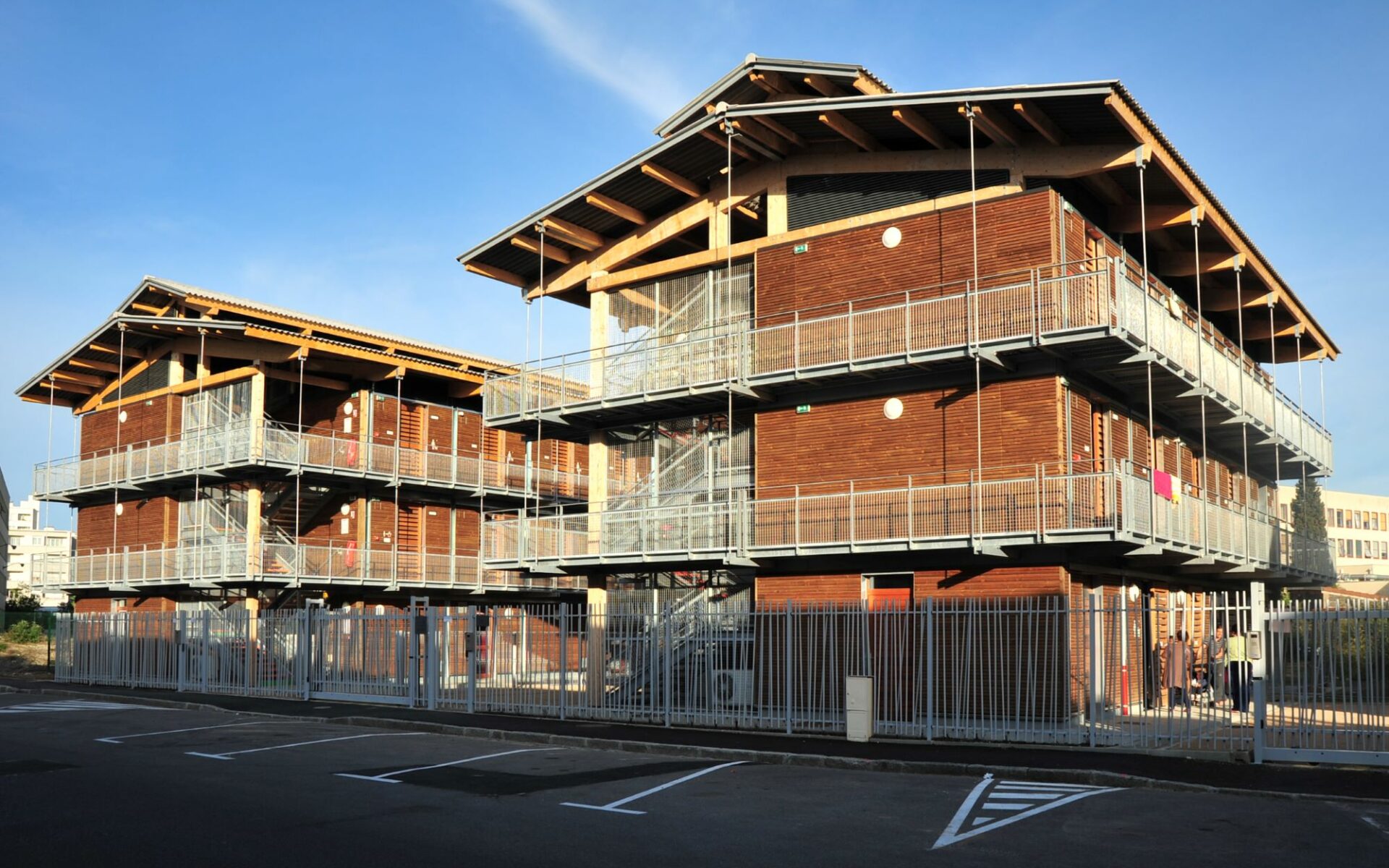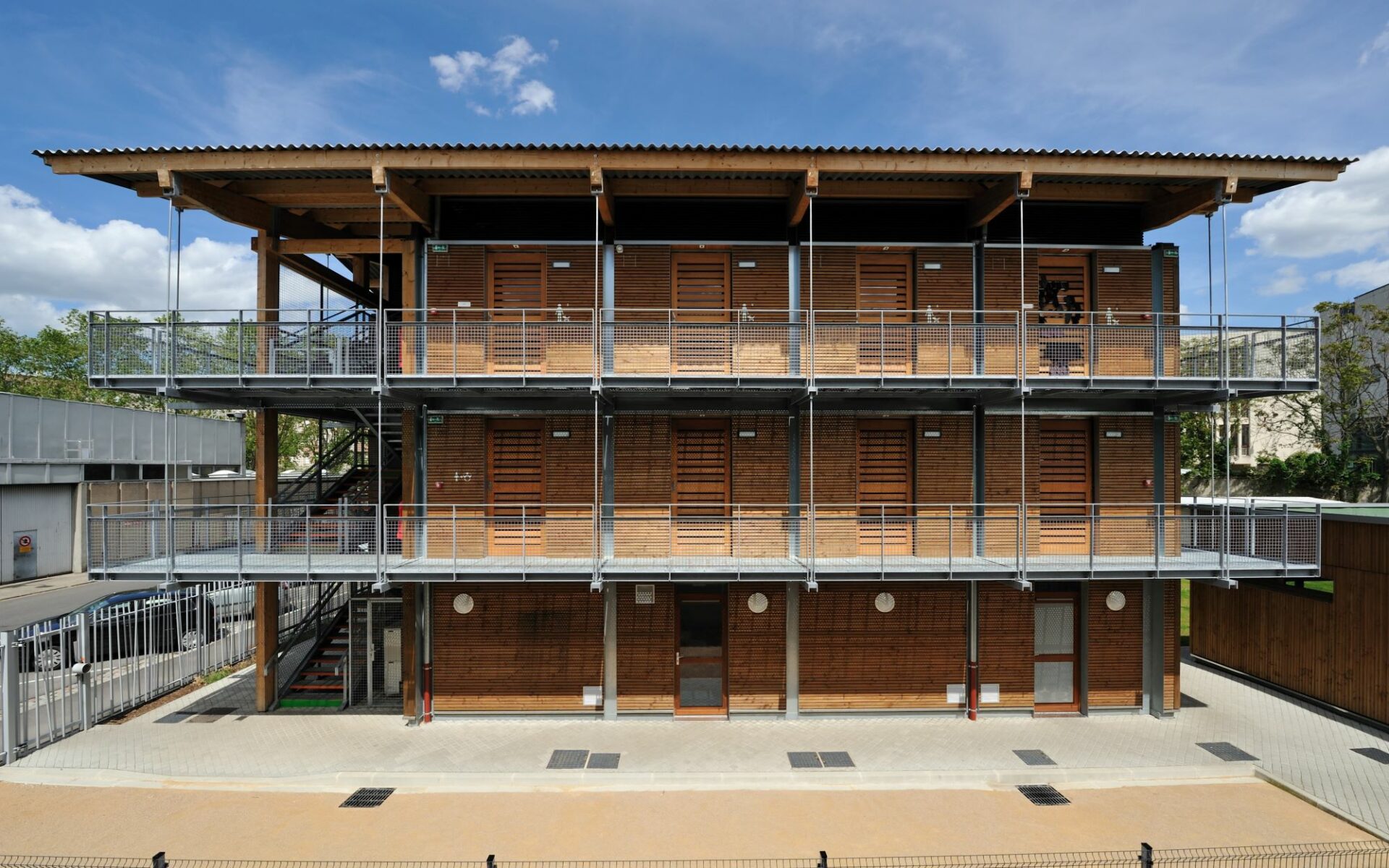 Maison de Rodolphe
A homeless shelter for families and individuals with dogs.
The association Le Foyer Notre Dame des Sans-Abris helps socially isolated people - both men and women - and families who find themselves in great difficulty. Brainchild of Alain Mérieux (founder of BioMérieux), this architectural project represented a major commitment to social engagement for the firm. The aim was to put in place an architecture and appropriate measures that would enable each person being accommodated, and passing through the shelter, to rebuild their lives and find their place in our society.

The concept design of the sustainably designed and aesthetically pleasing looking buildings can be replicated easily in other cities. The buildings are built using a wooden post-and-beam structure, into which factory-assembled, 13-square-metre sided boxes are inserted and fixed in place. It offers emergency accommodation as well as reintegration, care, hygiene, and social support services, and vocational assistance.
Client :
Fonds de dotation La Maison de Rodolphe
Key points
Modular construction.
Wood construction.
Design concept can be replicated.
Socially engaged project.
Performance environnementale
Download the project sheet
Team
Patriarche group :
Patriarche (Architecture, Environmental Building Quality [EBQ], and BIM)
Patriarche Ingénierie (general construction and cost assessment)
Patriarche Creative (signage)
AWARDS :
Lauréat des BOBAT WOOD Awards.
Awarded the Trophée Bref Rhône-Alpes for Social and Civic Innovation