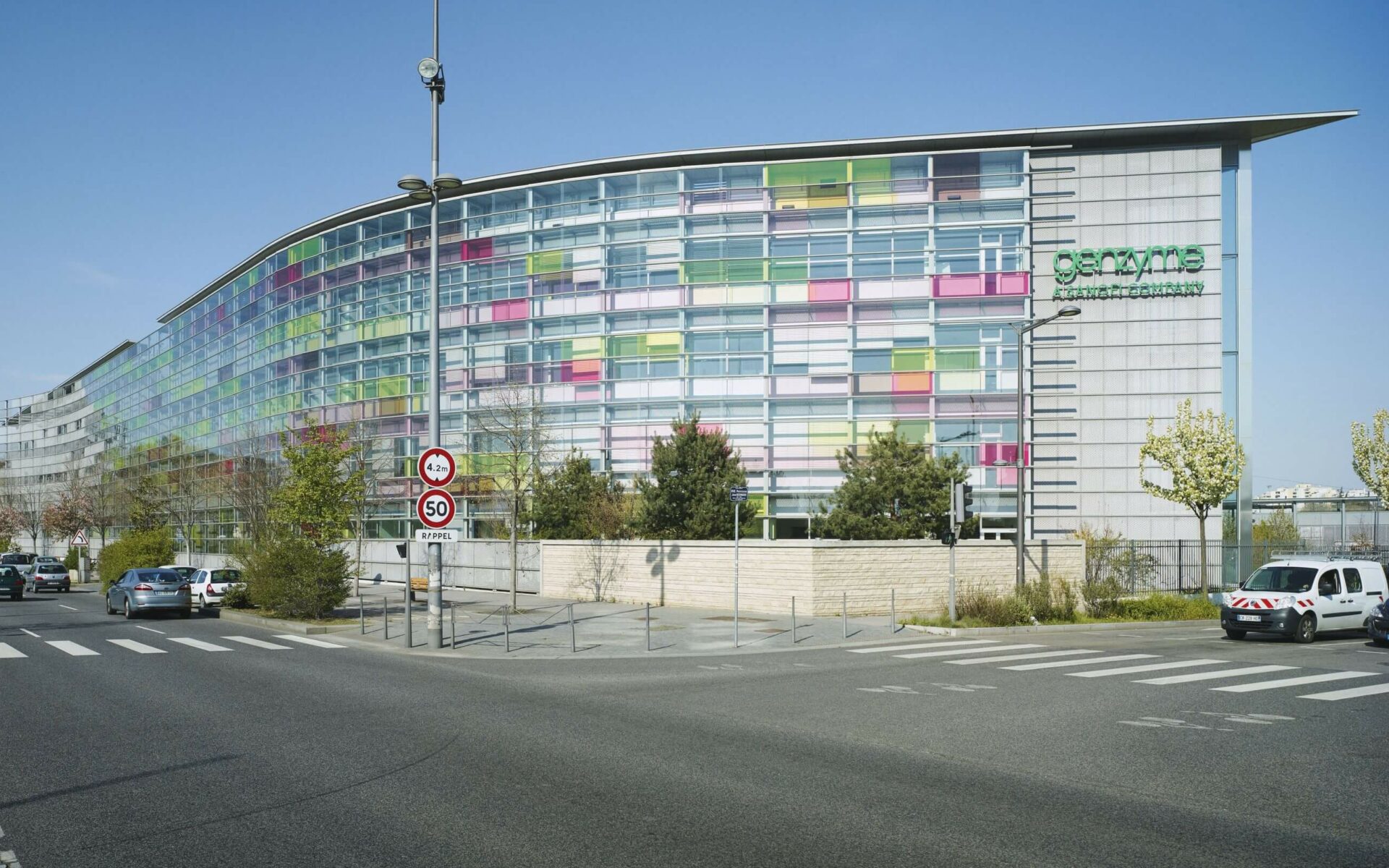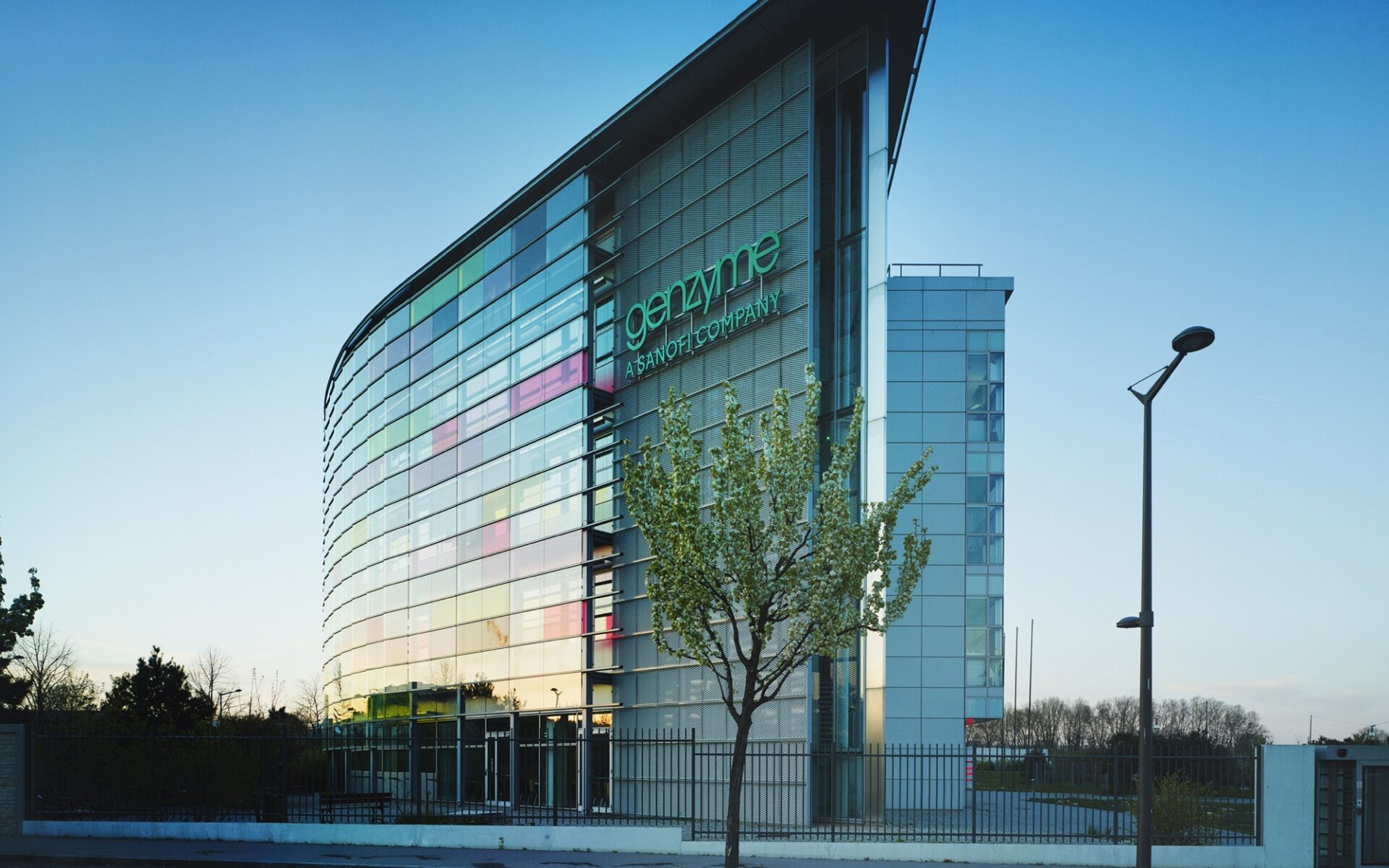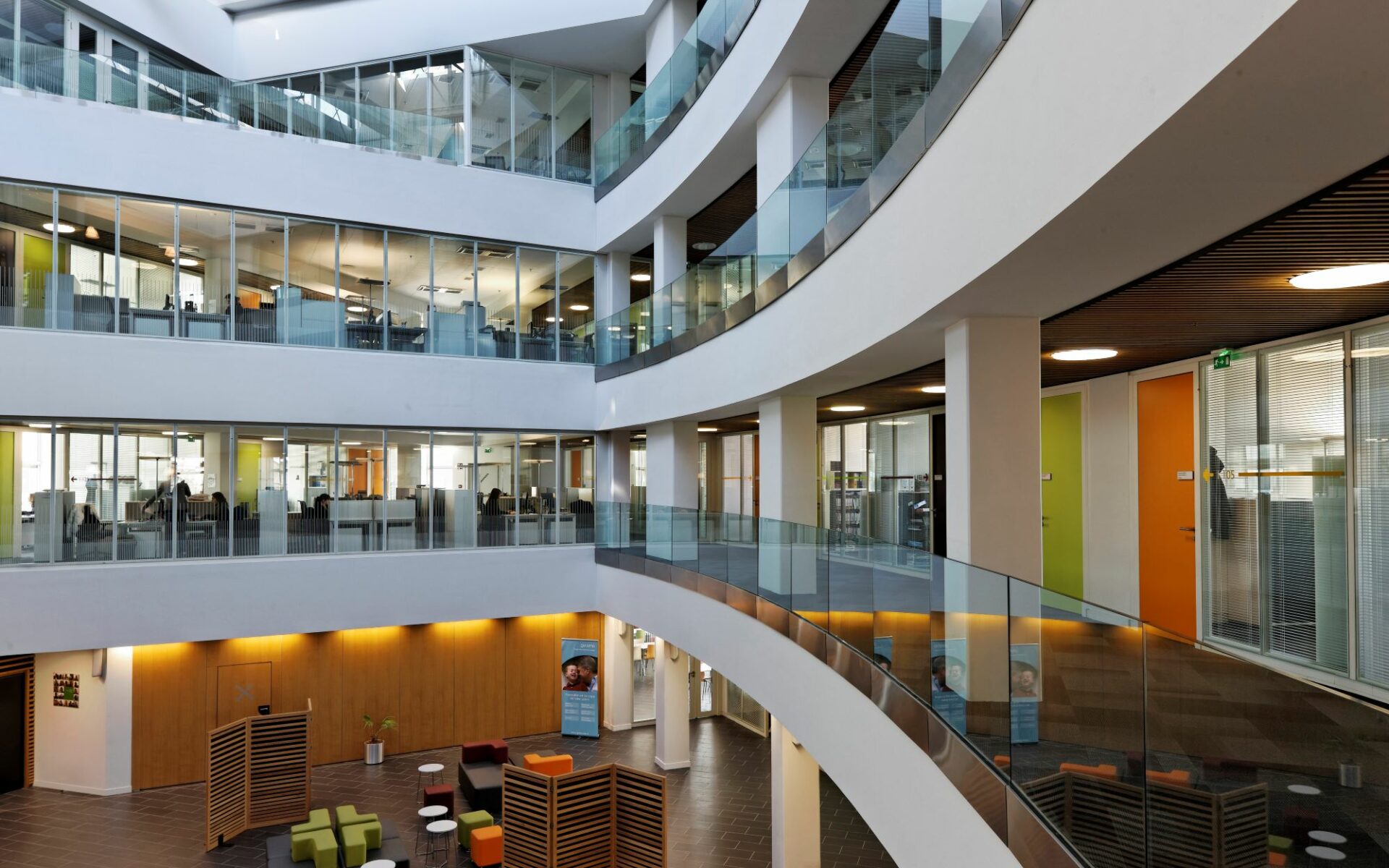 Genzyme
Head office, laboratories, production unit.
Genzyme is a pioneering firm in the field of medical biotechnology.

They decided to settle in Lyon in the Gerland district. A production unit, laboratories, and offices are consolidated behind a double skin that underlines the urban side of this project while playing a bio climatic and acoustic role. The offices and laboratories project of Genzyme - Lyon Gerland project is part of a comprehensive environmental approach.

It is the first French building certified NF Tertiary Building - an HEQ approach to reach the maximum possible environmental profile according to the baseline of August 2006. This building
is also certified LEED Silver with the USGBC since 2013.
Client :
Genzyme Polyclonals
Key points
Double skin
City entrance.
Production units, laboratories and offices.
Modularity.
Performance environnementale
LEED Silver.
HQE Label : NF Bâtiments Tertiaires - Démarche HQE Profil 2010 maximum certification
Download the project sheet
Team
Patriarche group :
Patriarche (Architecture)
Patriarche engineering (Cost assessment)
Awards :
Price «Plus bel ouvrage métallique» for SCMF