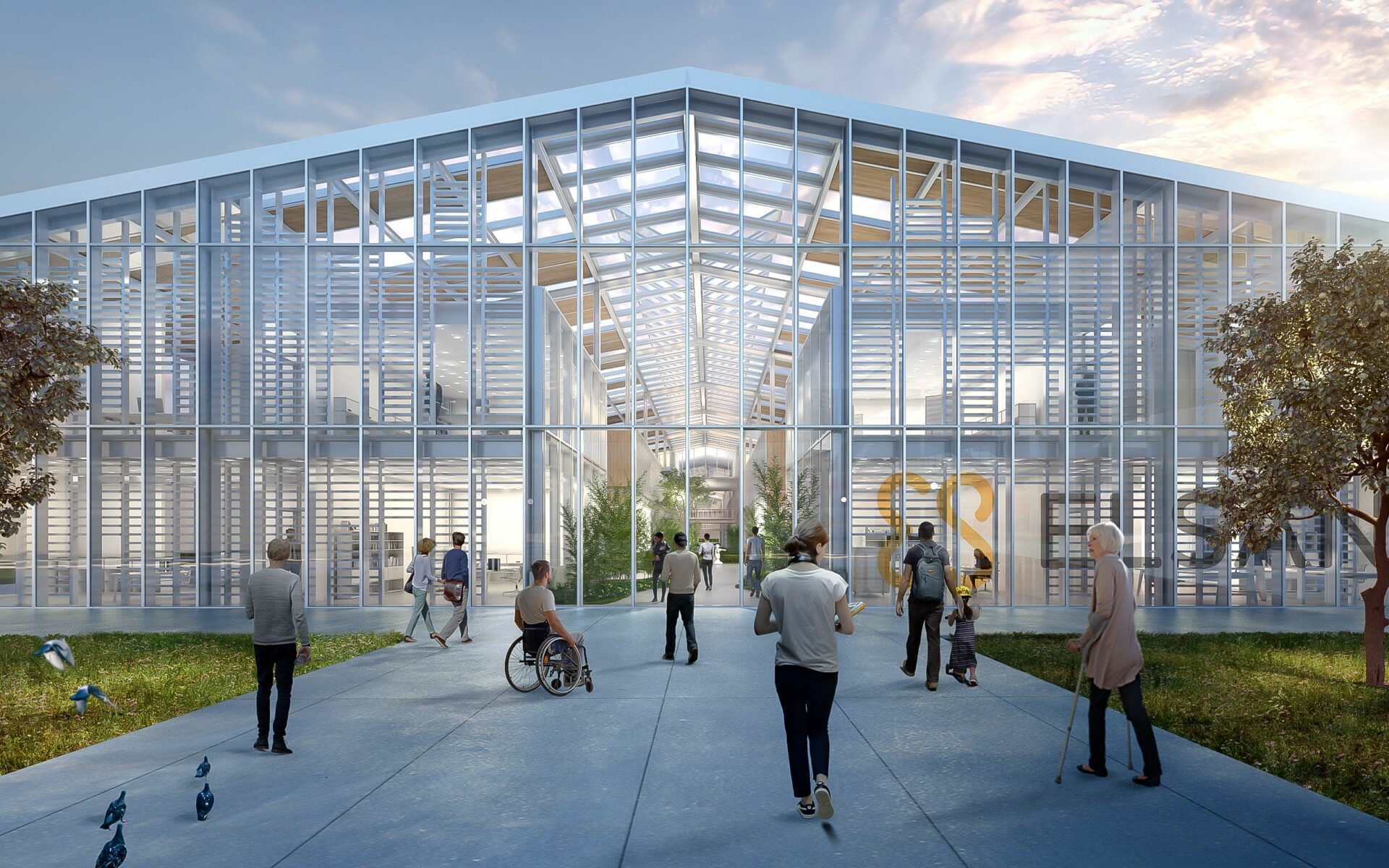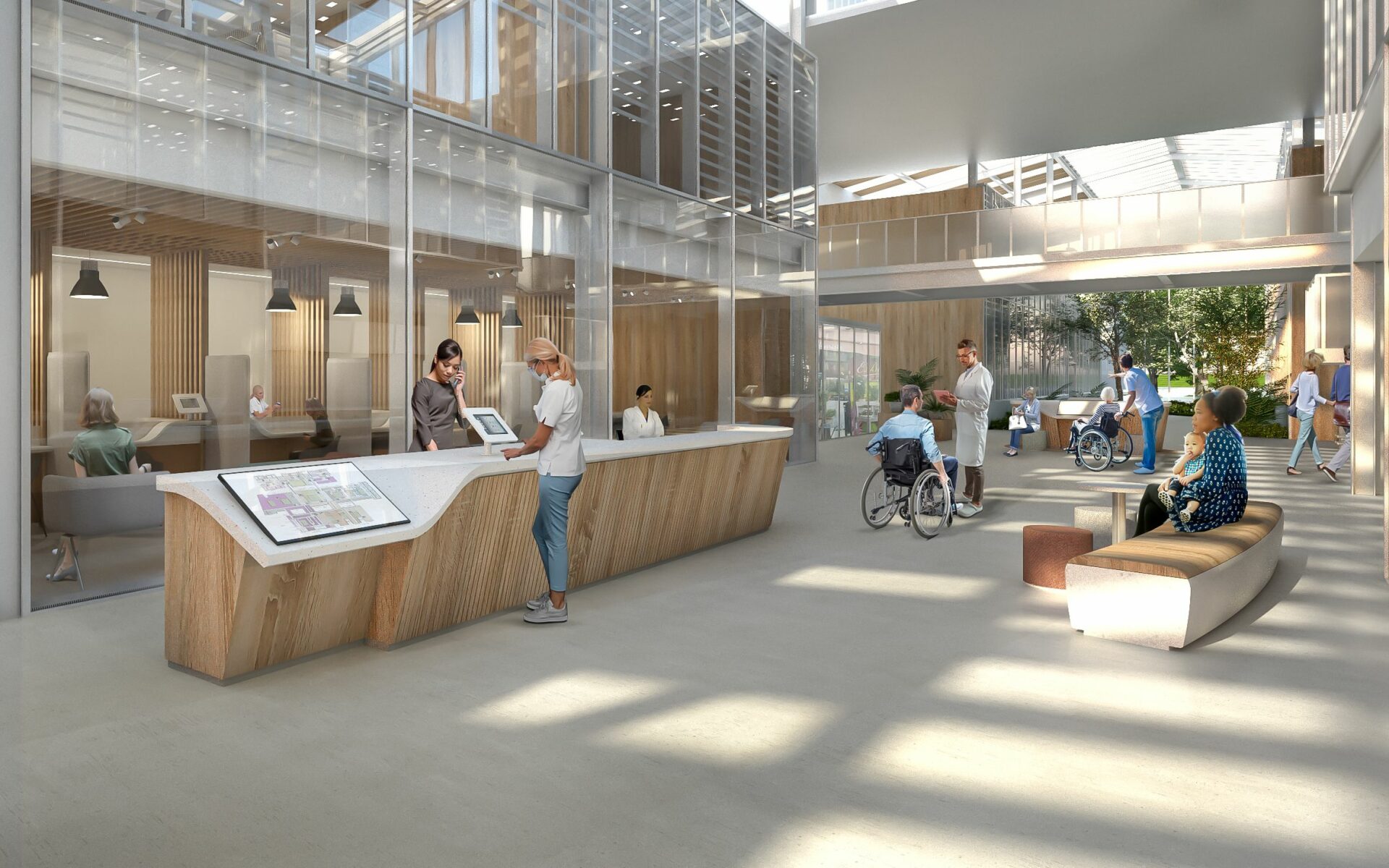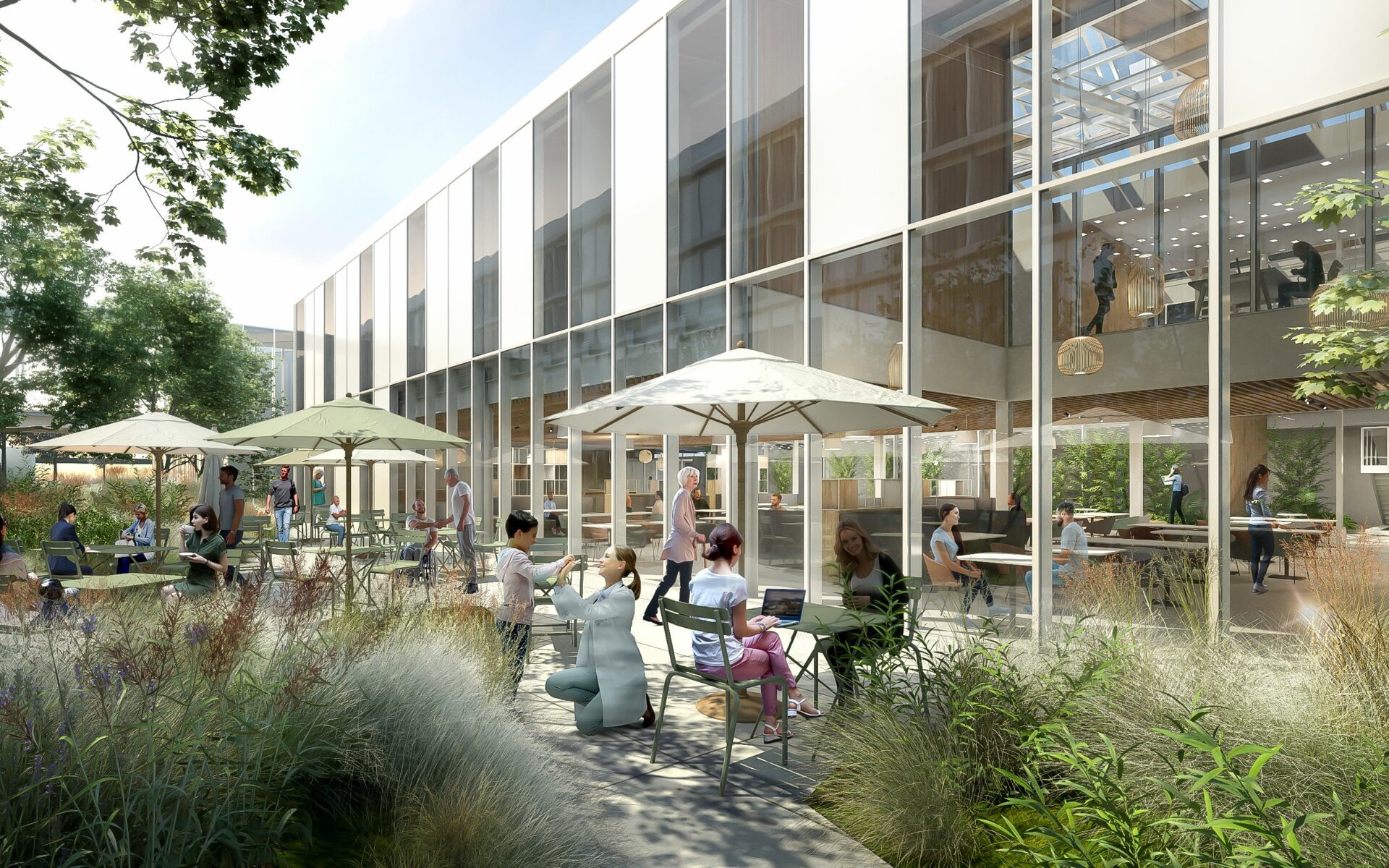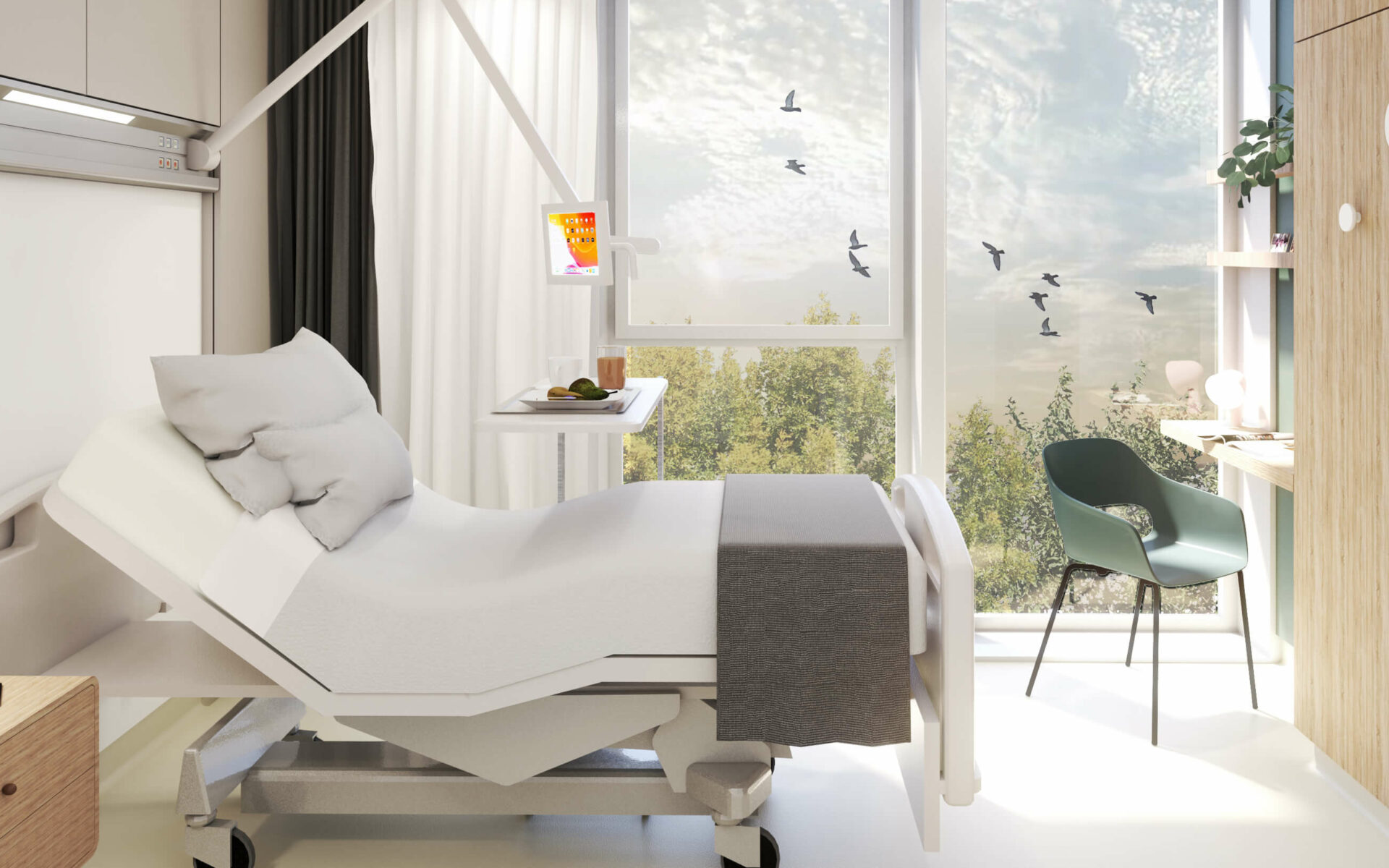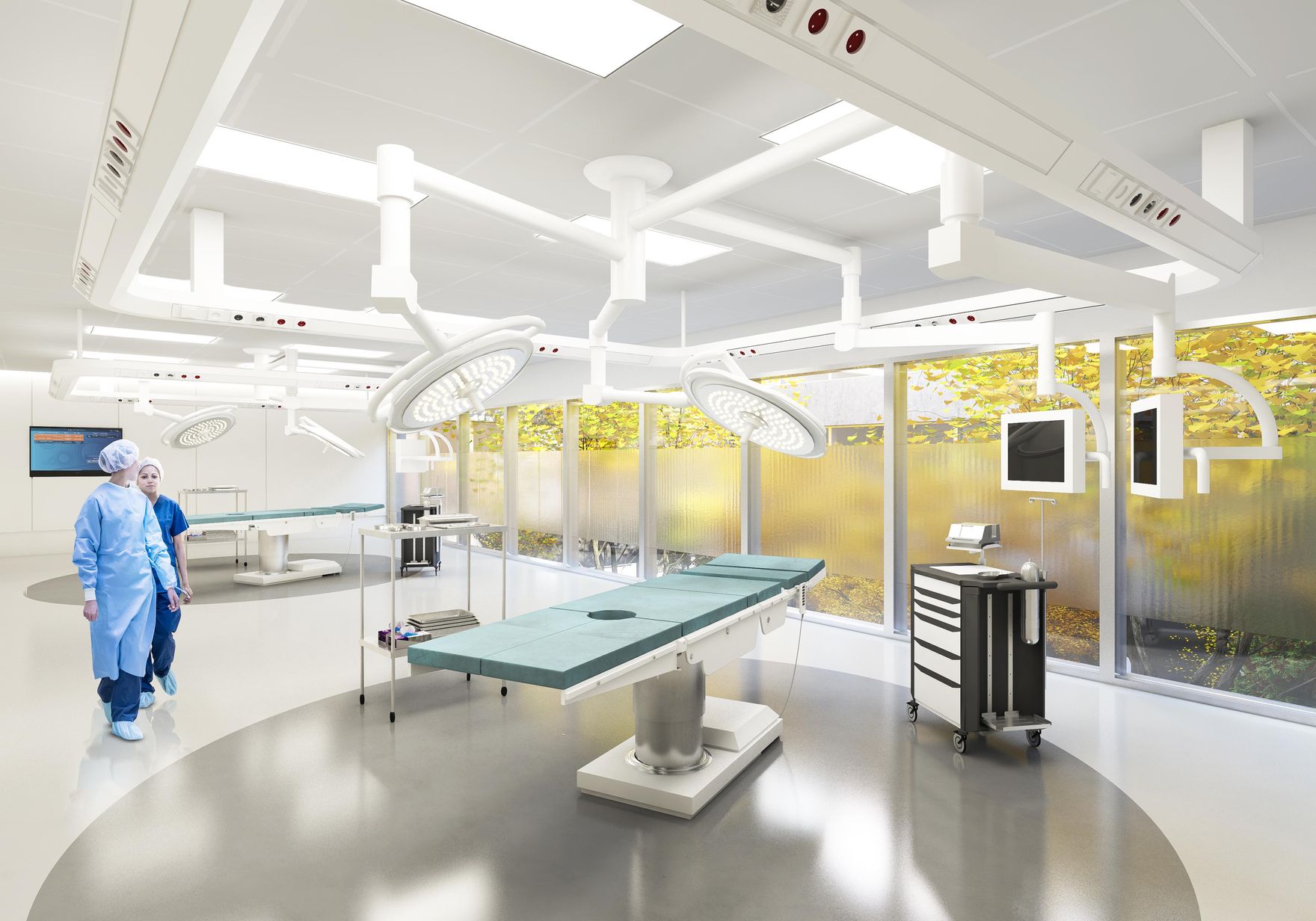 Clinic, Metz
Merging of two private clinics into a warm, aesthetic and peaceful space.
When designing this 380-bed clinic of the future, Patriarche focused on the search for physical and emotional well-being while caring for the patient from the time they leave home until they return.
The proposed new architecture places the individual at the heart of the building, given a human and domestic scale to help reduce stress and anxiety.
The first leg of the journey starts with 'The maison' ('The house'), a building with a welcoming architecture with glass walls. Designed to be the clinic's beating heart, where any sign of being a hospital has been removed, it houses shops, restaurants, digital information points, and various specialist consultation rooms.
Outpatient and hospital care are located in the building called the 'hotel' where pathways have been designed to have soothing surroundings and continuous views of nature in so-called 'green rooms'. Nature's healing effect is the common thread running through the sensory experiences where the patient's independence is encouraged.
The hospital technical facilities are in the third building, where building access and connections have been designed to optimise movement through the building and to foster excellence in care by healthcare staff.
The digital technology offering enhances the architecture by allowing more patient independence and well-being through applications developed by Patriarche UX.
Key points
Scalability.
Smart Hospital.
A hospital district urban design.
Prefabrication and modular construction.
Performance environnementale
Optimisation of energy consumption.
Biodiversity.
Healthy materials.
Rainwater harvesting.
Photovoltaic farm.
Water-saving equipment.
Reduction of carbon impact.
Download the project sheet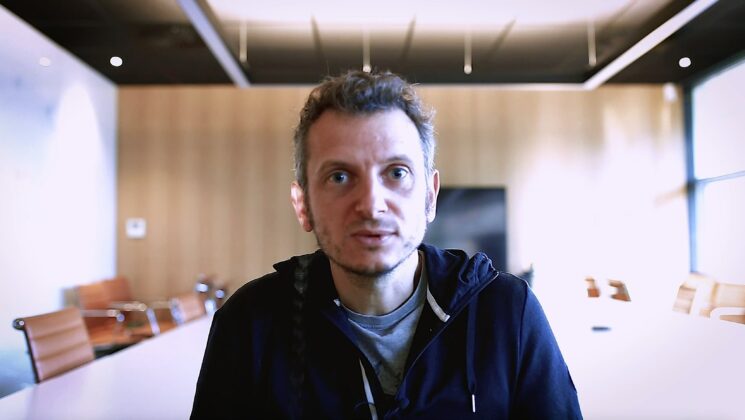 Team
Patriarche group
Patriarche (architecture, interior design, landscape, urban planning, High Environmental Quality [HEQ] standards, and BIM)
Patriarche Ingénierie (general construction, cost assessment)
Patriarche UX (digital)
Partners
OTE Ingénierie
Gamba
Hospi Coach
Adopale
Convergence