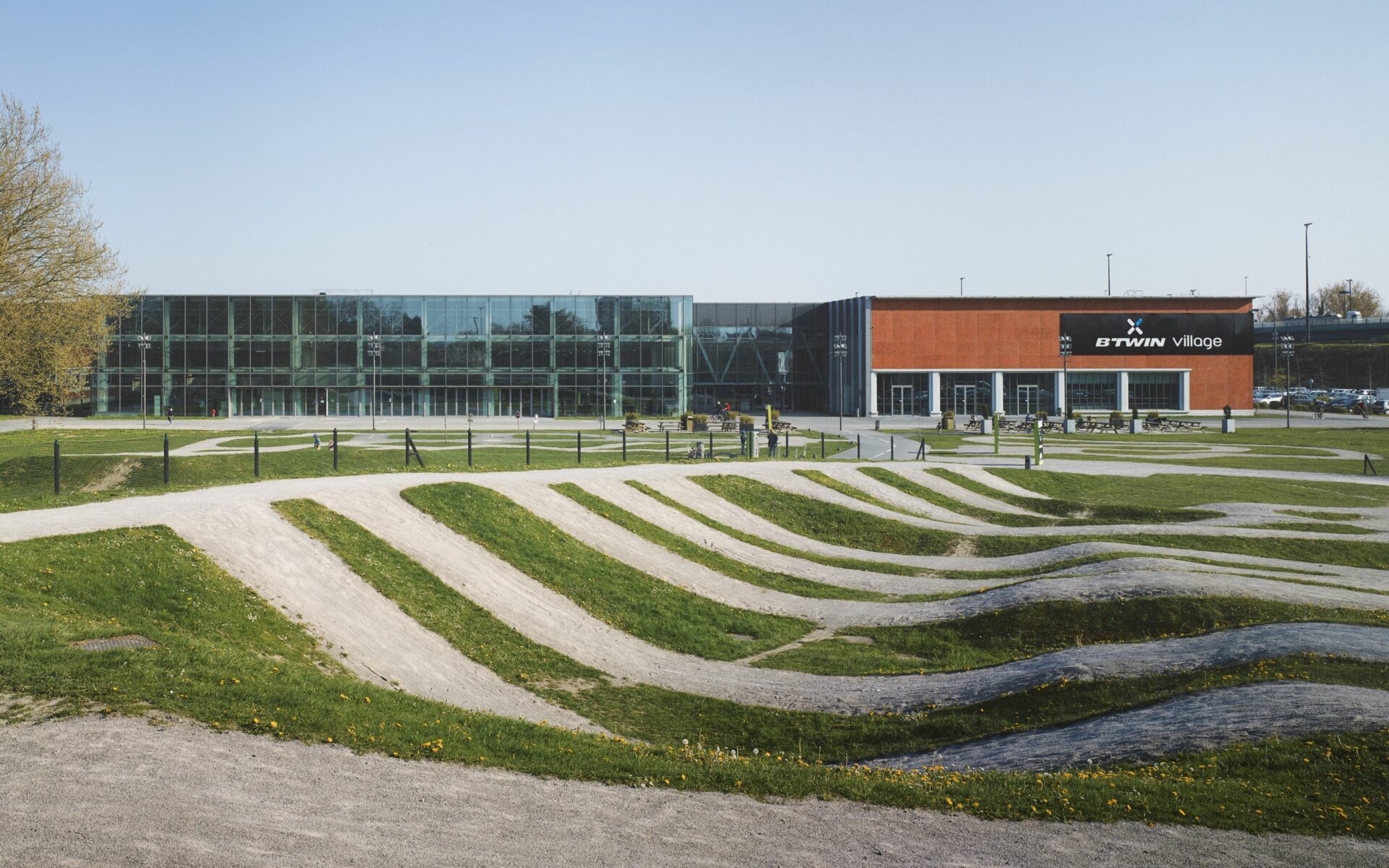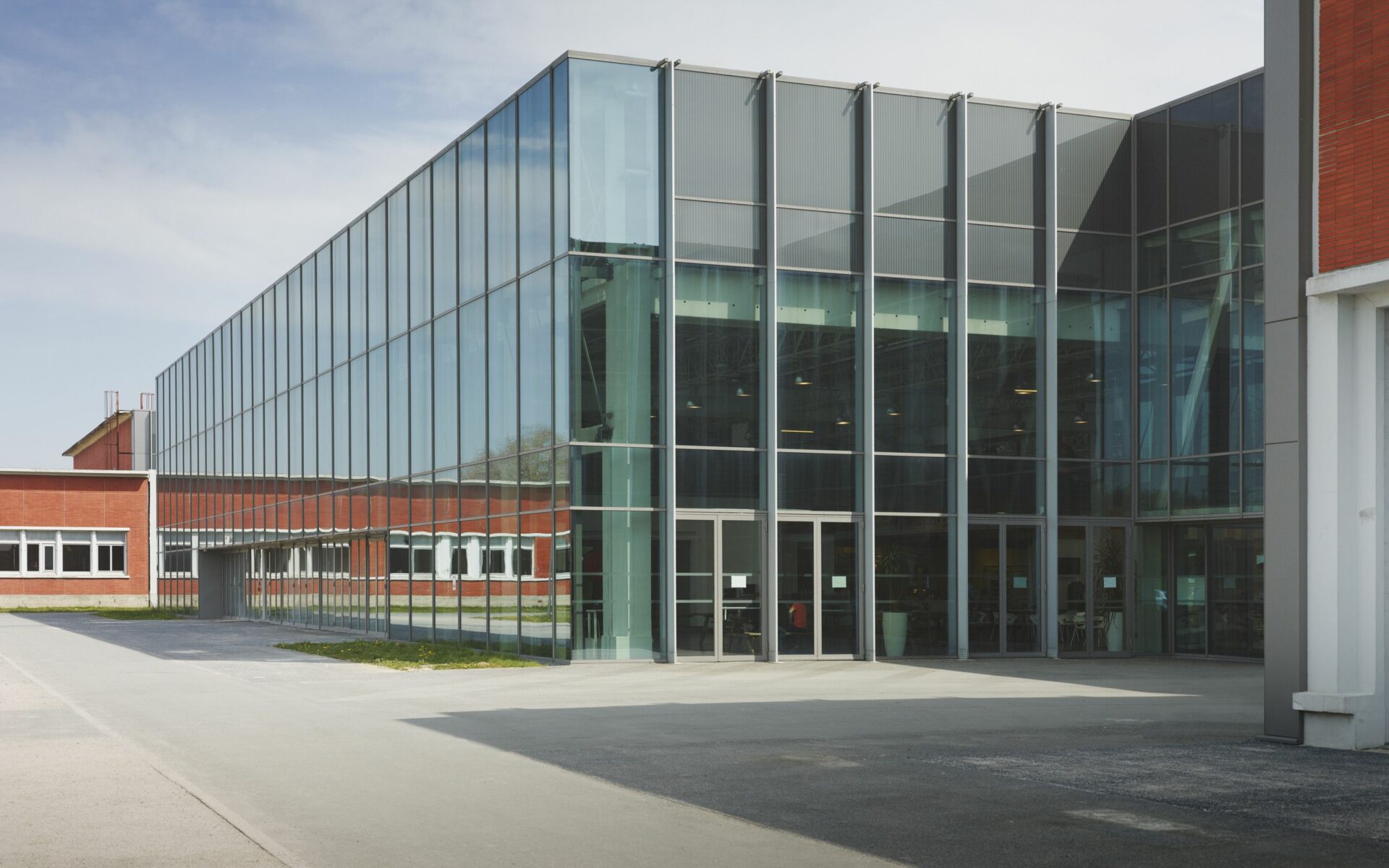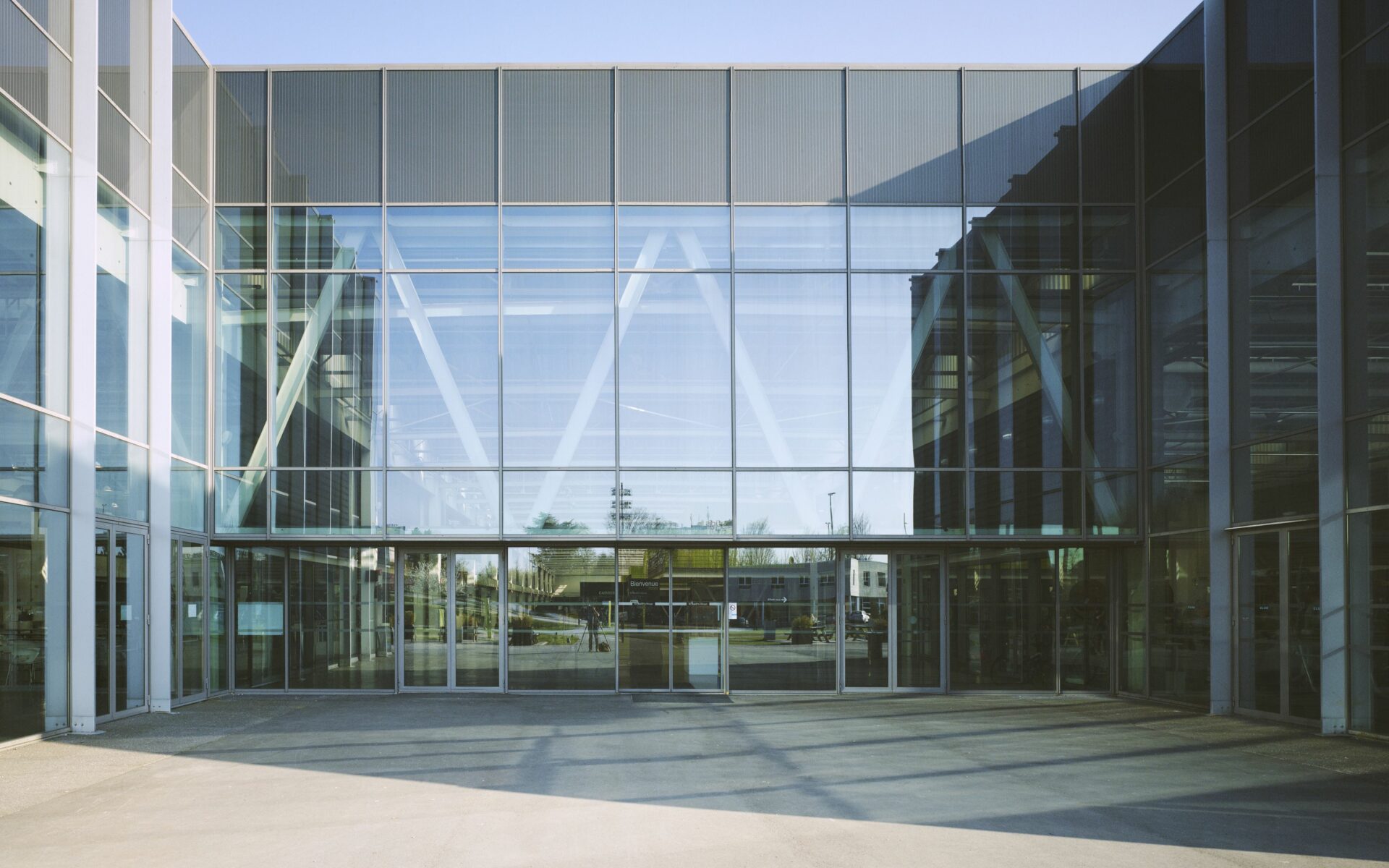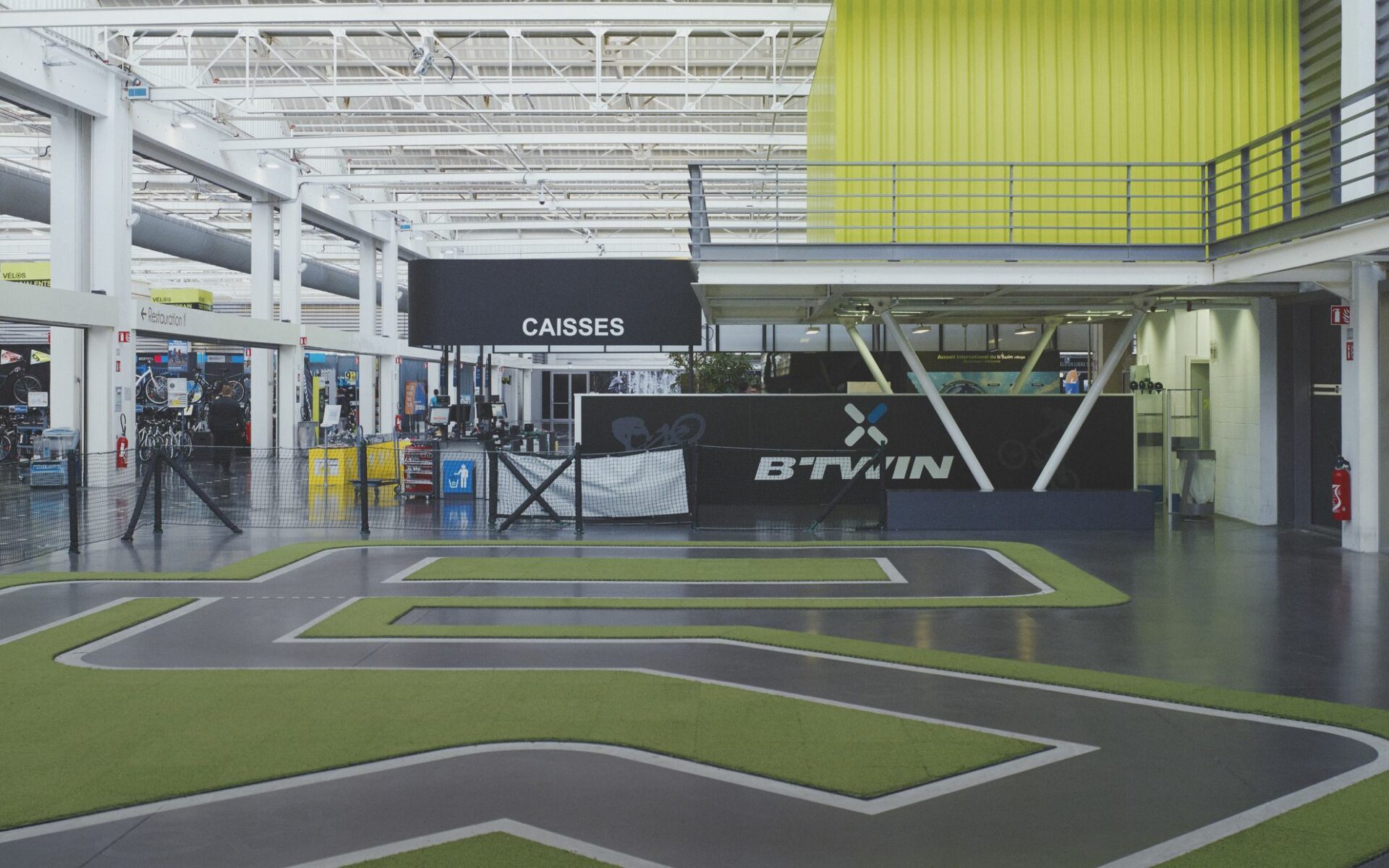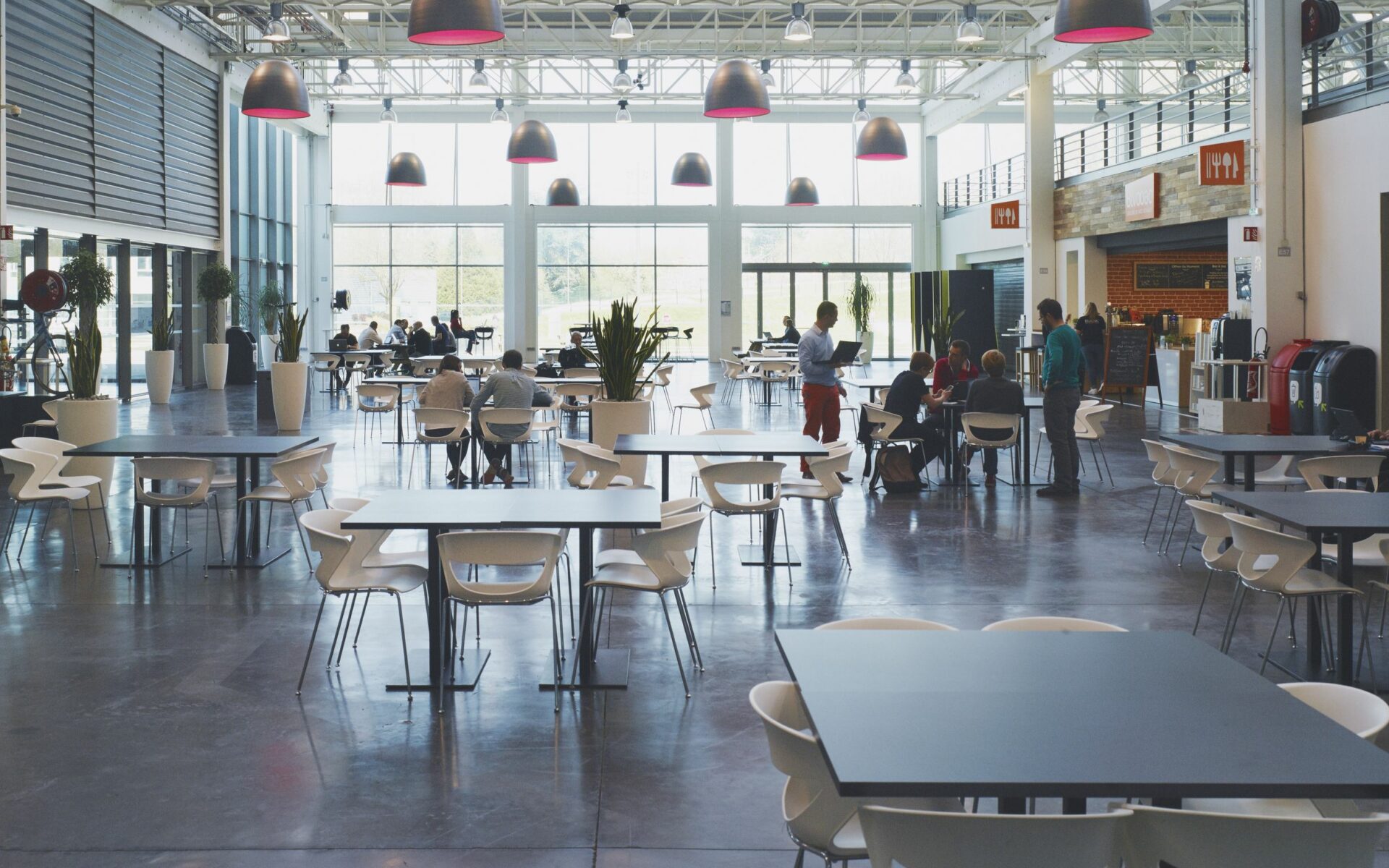 B'Twin Village
Refurbishment of the B'Twin Village World Bicycle Centre into an innovation centre, showroom, offices, shops, and restaurant areas.
Lille's industrial heritage has left its mark on the existing site. The architecture is typical of the region and the building is remarkably well designed.

The project is in fact located on land that was formerly used as an airfield, airport and then as an air terminal (Lille Airport) in the 1930s, before becoming the cigarette factory of the Société d'Exploitation Industrielle des Tabacs et Allumettes (SEITA), a former French state-owned tobacco monopoly, in 1956.

Completely refurbished, the former factory now houses the Decathlon World Centre for cycling and sport. The building is home to the designers of the B'twin brand. It also houses a shop, a food court, an event space, showrooms, design offices, testing facilities, prototype workshops, a bike assembly factory, and a warehouse for spare parts.

At 600 metres long by 164 metres wide, the primarily functional building is impressively large, and built using a concrete post and beam system on an 18 metre by 12 metre structural grid.
The project put forward took the form of a conversion project done with surgical precision. In order to create a pleasant and liveable place, the existing building was stripped of all the unsightly additions that were added over time, with only the main brick structure being retained. A new frontage for the existing monolithic façade was designed.

The insertion of a metal-framed glazed facade brings light into the building and changes the reading of the building, while still preserving its original industrial character.
Open areas, filled with light and surrounded by streets, were designed as part of the open-plan layout.
Key points
One refurbished industrial hall.
One versatile, flexible and innovative building.
Soft mobility in the building.
Designed in collaboration with Decathlon Group R&D teams.
In-house R&D incubator.
Download the project sheet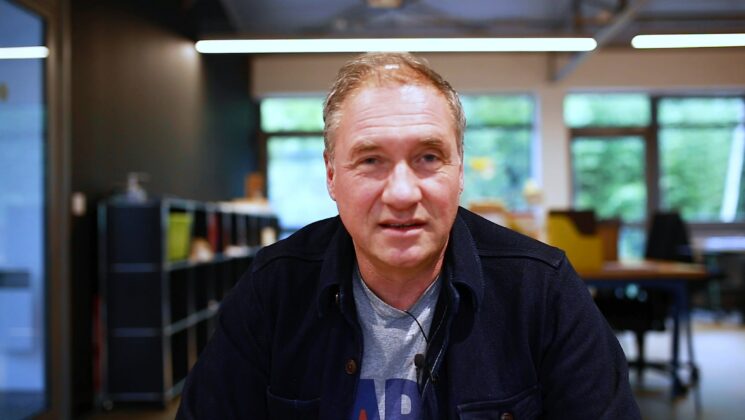 Team
Patriarche group :
Patriarche (architecture, interior design, Environmental Building Quality [EBQ], and BIM)
Patriarche Ingénierie (general construction and cost assessment)
Patriarche DB (general contractor and direct contractor)
Patriarche Creative (graphic design and communication)
Patriarche UX (digital)
Myah (furniture)