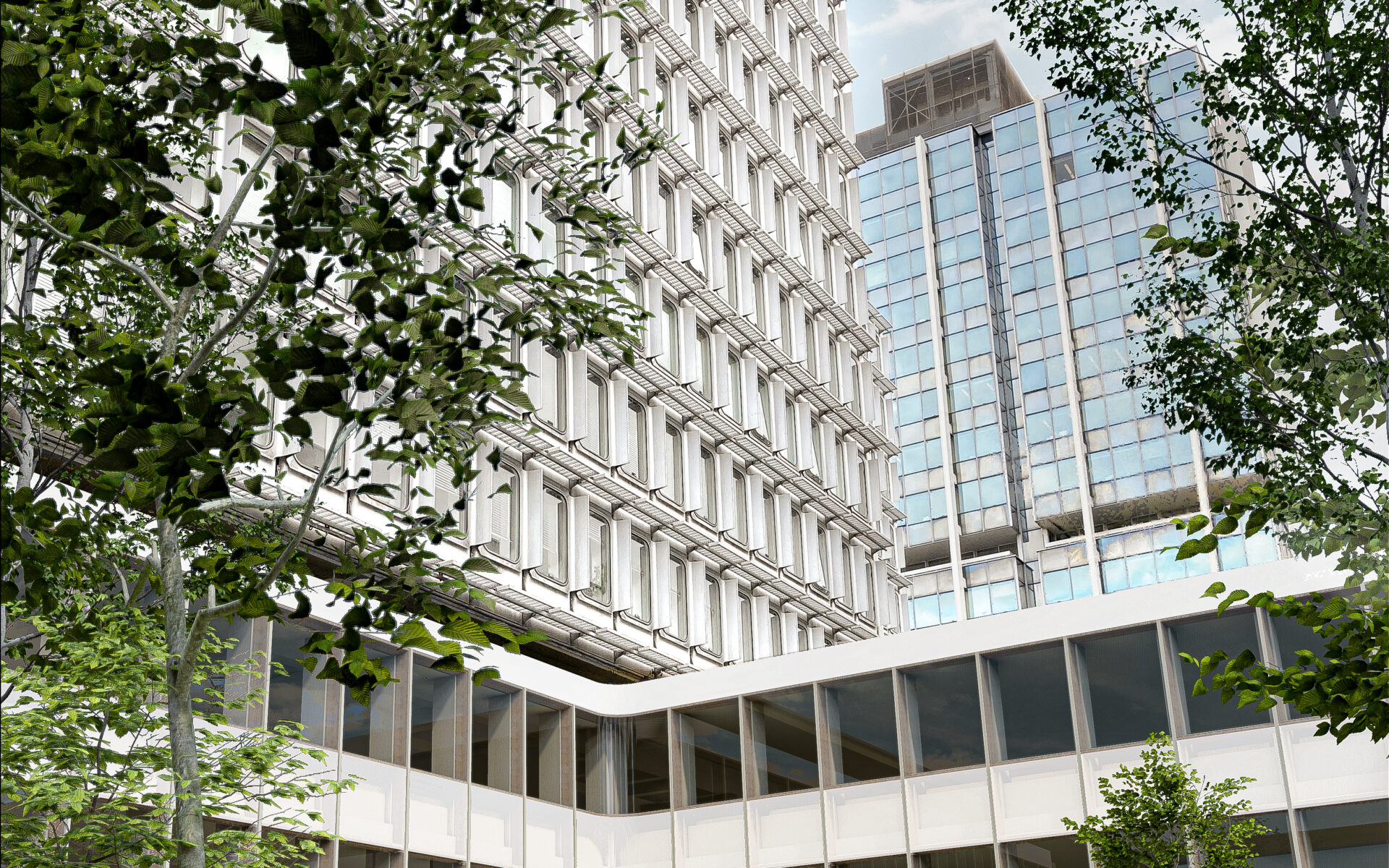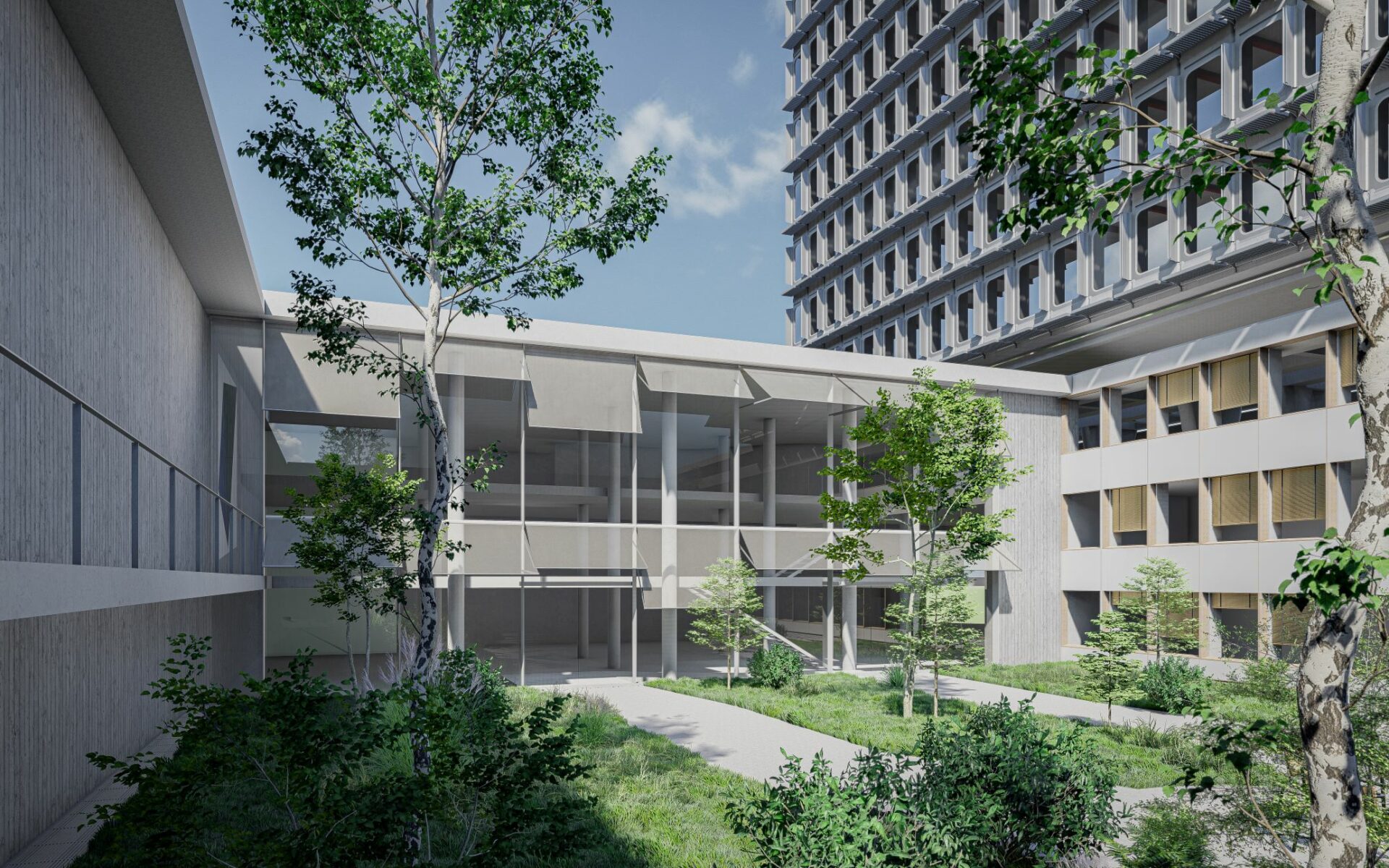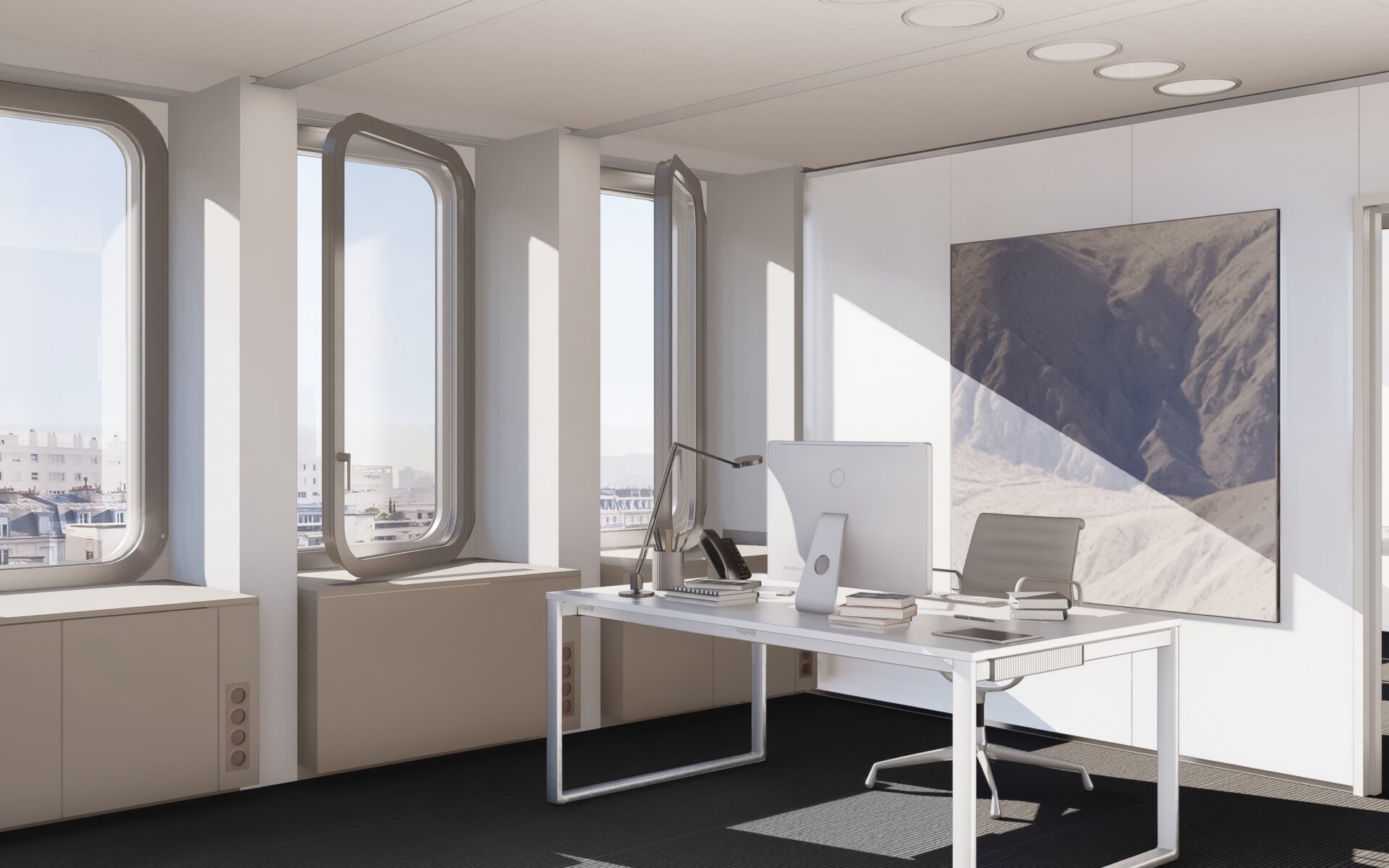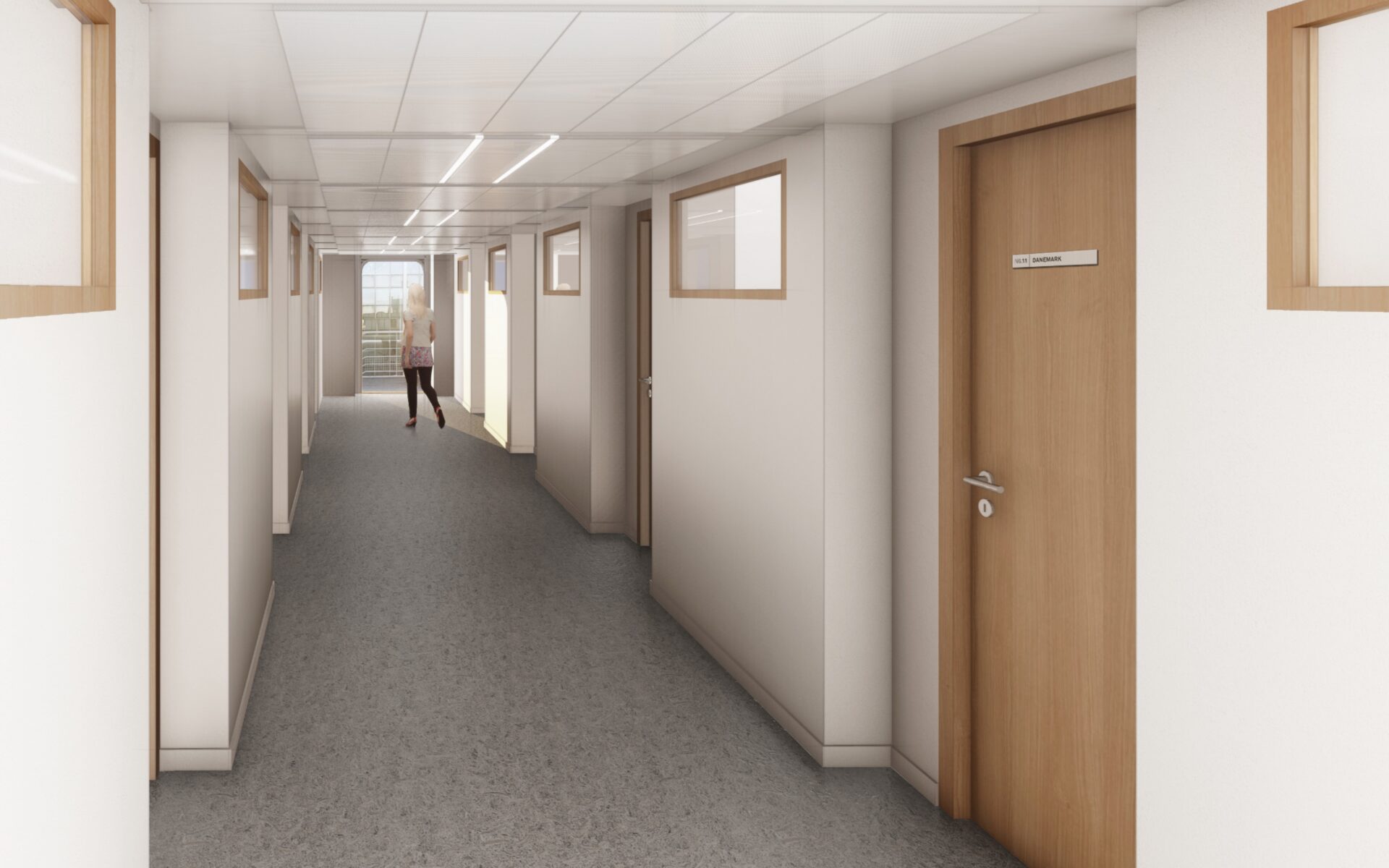 UNESCO
Refurbishment of an occupied heritage office building.
UNESCO Building V is located in the 15th arrondissement of Paris near to UNESCO's headquarters on the Place de Fontenoy.
Building V is the work of Bernard Zehrfuss and Jean Prouvé, who together designed the structural frame and the façade. It is in a state of preservation close to its original state, which makes it an exceptional site for exploration, preservation and reinterpretation.
Depending on the heritage character of the spaces and structures, our planned work on the building will be either a new take on the architecture or a faithful restoration.
This near-original state of preservation is also evident in its technical operation facilities, which date from the mid-1960s in both their design and installation. It is thus a matter of giving the building longer life, ensuring that it complies with fire safety and accessibility requirements, and in the long term to have technical operation facilities that comply with comfort, energy saving and low-carbon building standards.
While focusing on redesigning the relationship between the building's main facade, which has been restored to its original state, and the new patio and ground floor facades that overlook the forecourt and the garden, the future building envelope will incorporate all of the statutory requirements for 2009 BBC (low energy consumption) renovation certification, in particular with regard to controlling solar gain, ensuring daylight, and providing thermal protection to limit the building's energy consumption.
Key points
Renovation of facades.
Taking into account the existing heritage.
Conservation of geometries and atypical structures.
Thermal, hygrometric and acoustic comfort.
Implementation of PMR accessibility.
Creation of gardens.
Performance environnementale
TARGET : BBC Effinergie Rénovation
ENERGY : 63% Ubat improvement and 70% improvement in regulatory energy consumption.
REUSE of materials (between 7 and 15%).
Download the project sheet
Team
Patriarche group
Patriarche (architecture, Environmental Building Quality [EBQ])
Patriarche Ingénierie (general construction and cost assessment)
Partners
Ragot Gilles,
Eckersley O'Callaghan,
MDP,
Omega Alliance,
Lamoureux,
Casso & Associés