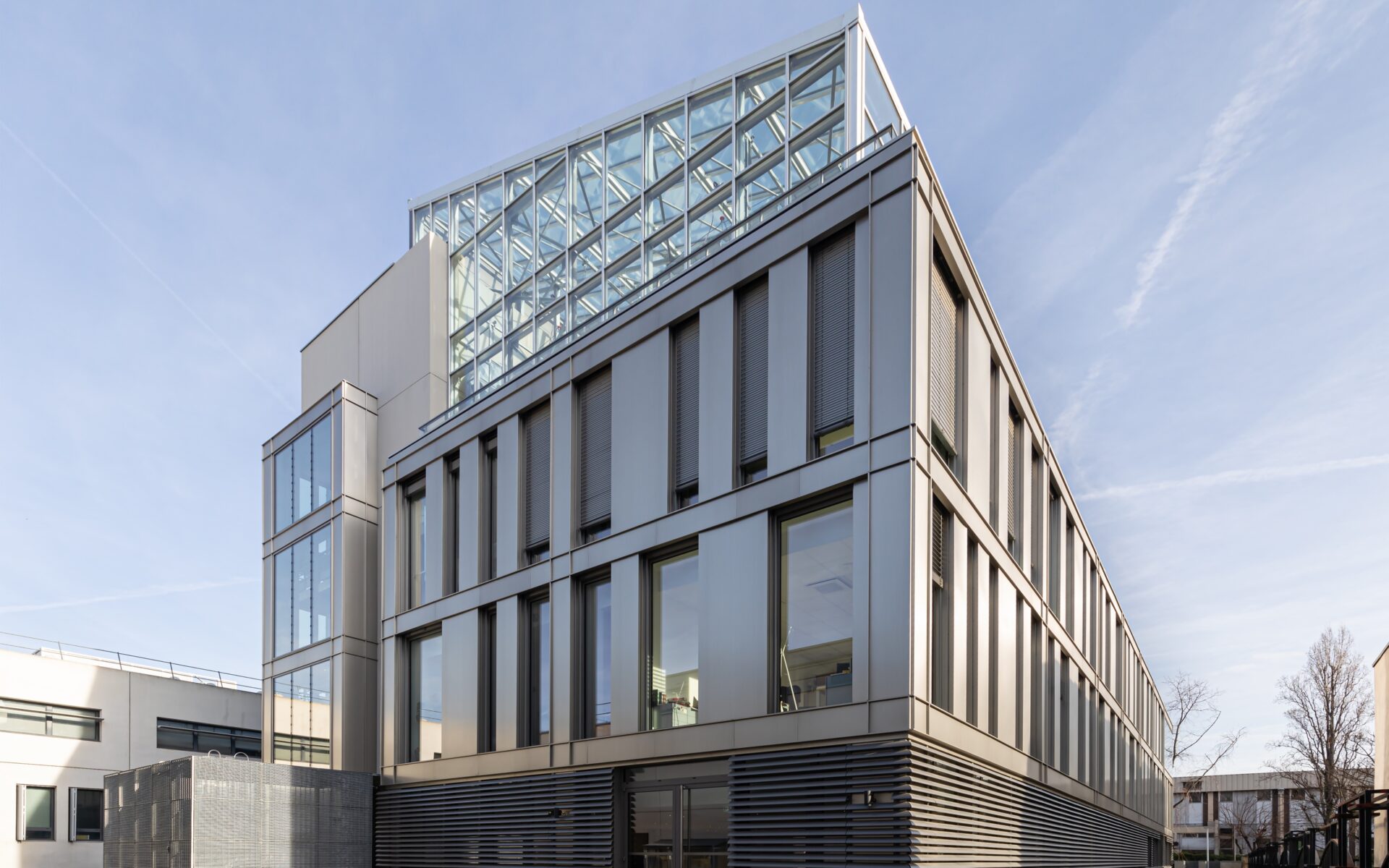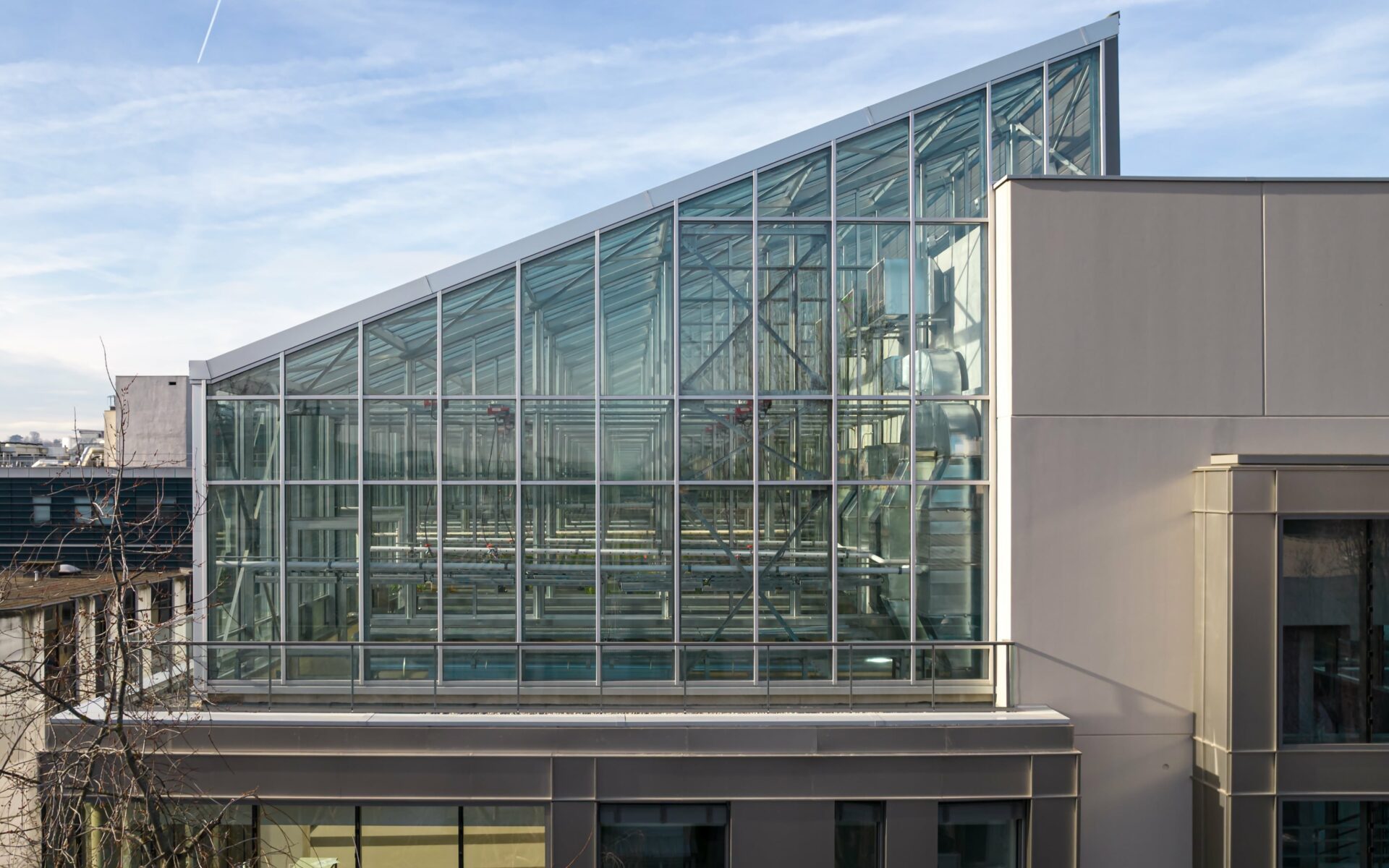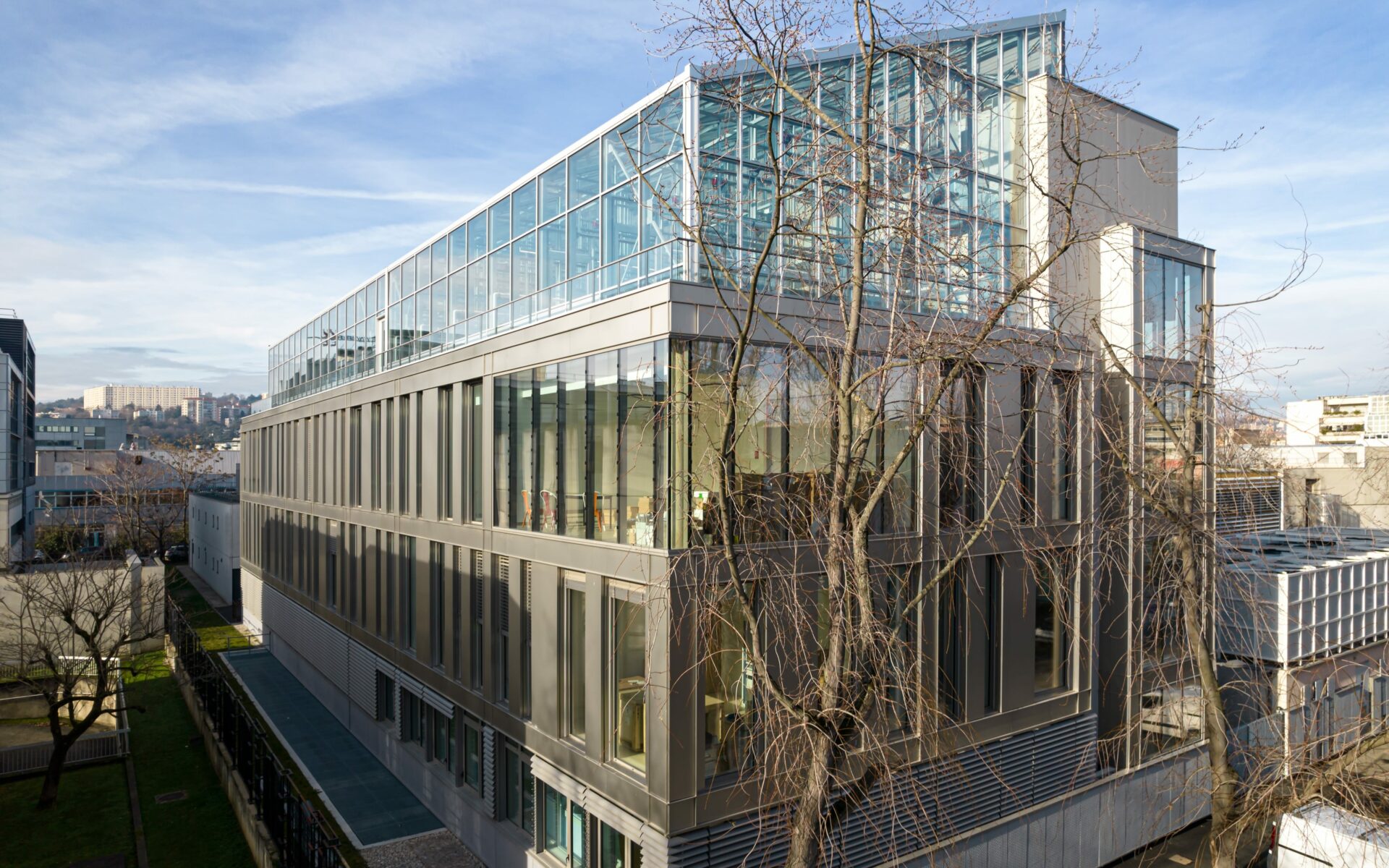 M8
Research building for French higher education institution, the École Normale Supérieure de Lyon (ENS de Lyon).
The M8 building is located in the Gerland Biodistrict, which is undergoing profound change within the ENS. The building consists of a basement, three levels for laboratories and offices, and a rooftop greenhouse.

Visitors will be greeted by a sober and elegant architecture, characterised by a design that reflects construction principles that focus on the use of sustainable and natural materials.

The main body of the building houses two floors of laboratories.

Randomly arranged vertical glass or polished stainless steel panels will generate a visual sense of movement that animates the building. We worked to create a simple arrangement of spaces that could solve the complexity of the programme, which refers to pleasant and naturally-lit workspaces that cater to the functional relationships between spaces and user-friendly areas to encourage interaction and collaborative work.
Client :
Département du Rhône / Grand Lyon
Key points
Reflective façade: randomly arranged vertical panels in glass or polished stainless steel will create a shimmer that will animate the building.
Biosafety level 2 laboratory with greenhouse on the roof.
Performance environnementale
2D prefabricated wooden façade.
Download the project sheet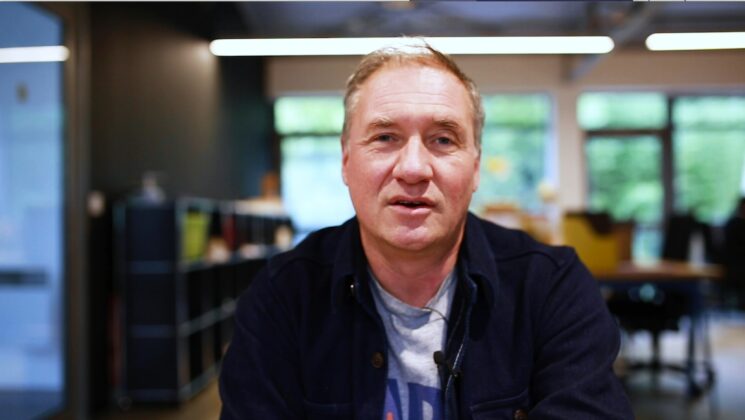 Start of the structural work (after a break frome 17 March to 5 May 2020)
Team
Patriarche group :
Patriarche (architecture)
Patriarche Ingénierie (road system - various networks, structural)
Partners :
Demathieu & Bard
Cap Ingelec
Rez'on