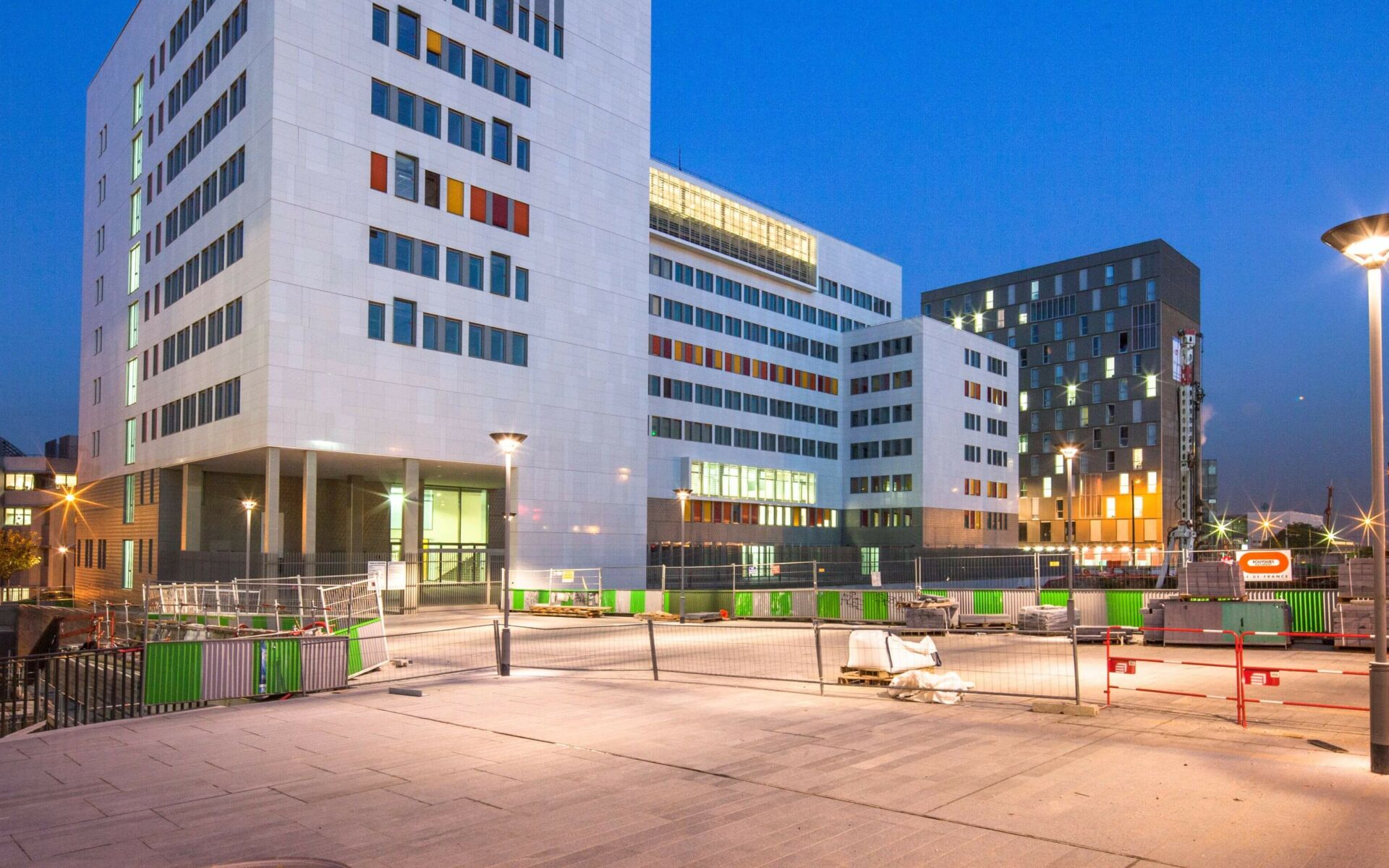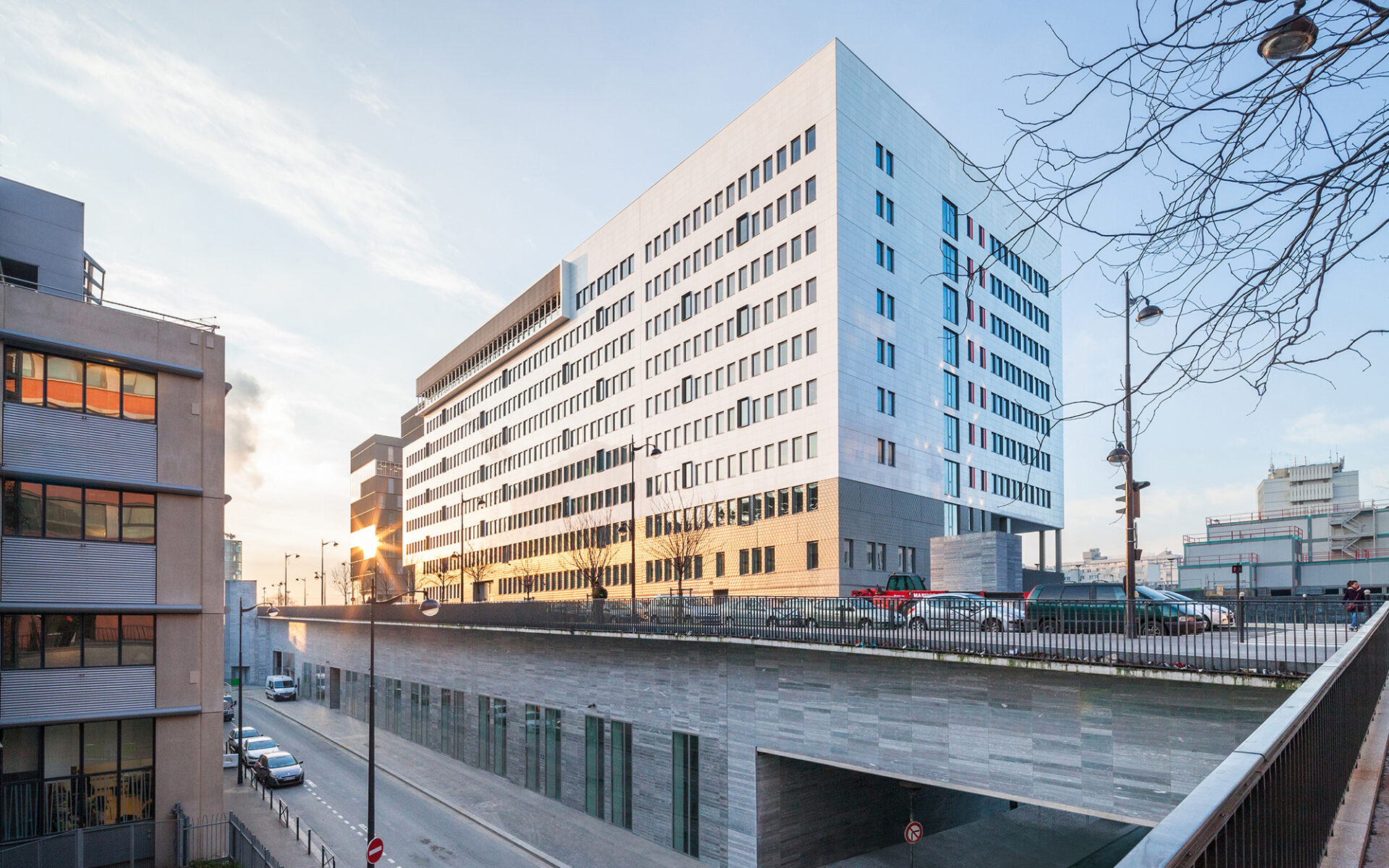 M6A1 Diderot
The 'Sophie Germain' M6A1 university building houses the mathematics department of the University of Paris Diderot.
The wide range of complex issues around this project required a building that would take into account the constraints, while at the same time offering a place for research and interaction that would establish a seamless and dynamic relationship with the surrounding public space.

With a view to simplicity and clarity, this project combines three contrasting building functions, education spaces, sports halls and car park, stacked on top of each other, with each layer working separately, to form a unified whole.

At 20 metres wide, the building's simple design can accommodate all the layout requirements and flexibility demanded by the programme. The volume and the void lend weight, and through the hollowing out on the site, successively cutting into it, and permeability, a temporal dimension. Material is dug out, hollowing out the building, and opening up a garden into which light passes, and so emerges a "monolith" that is both simple and complex.
Client :
Université Paris Diderot
Key points
Open towards the city.
Monolithic volume.
Built around road and rail infrastructure.
Performance environnementale
THPE 2005 (– 20 %) (French regulation for energy consumption).
Download the project sheet
Team
Patriarche group :
Patriarche/Lacoudre (Architects)
Partners :
SLG Paysage
SETEC
AVLS
AE75
Pascale Hanrot