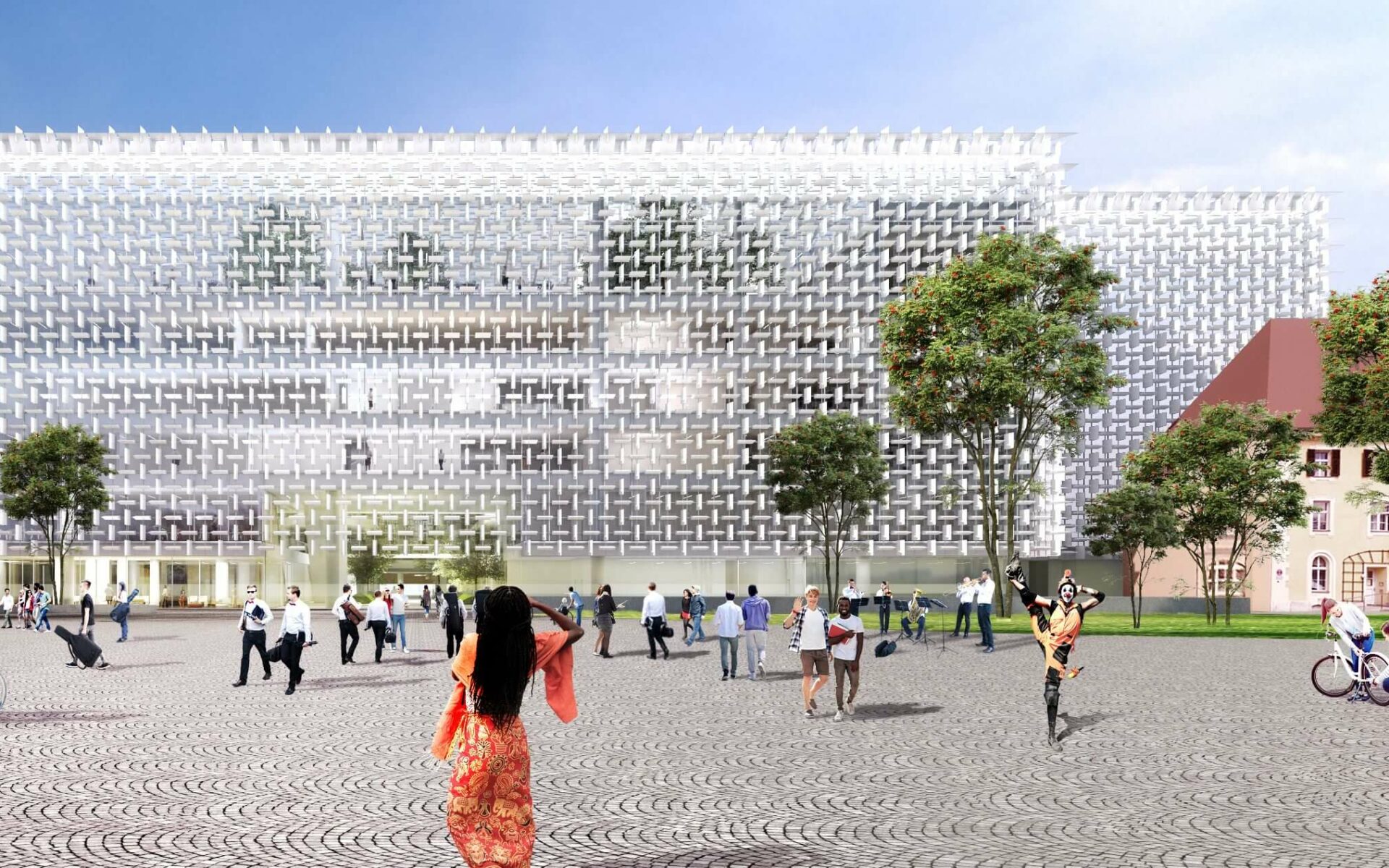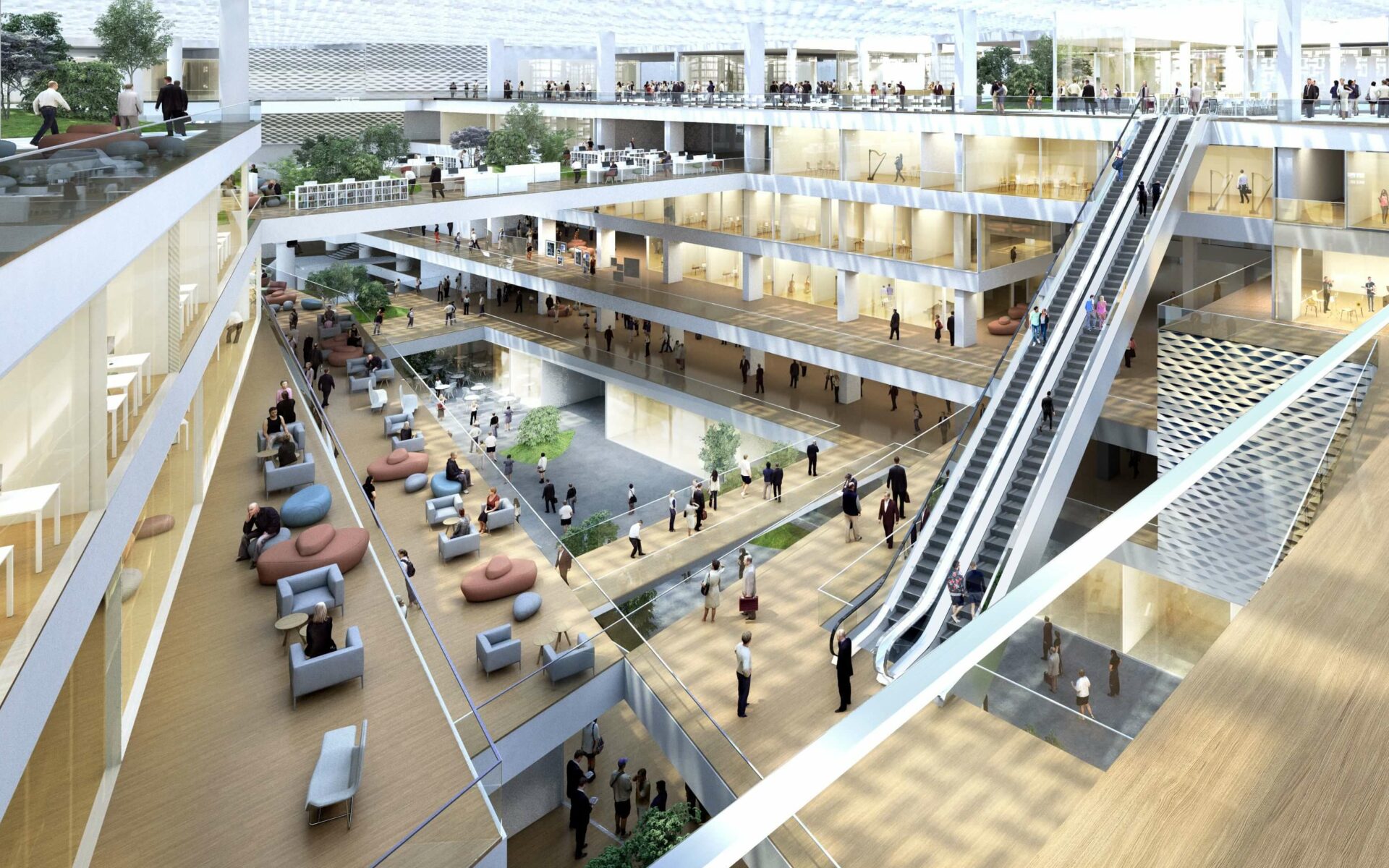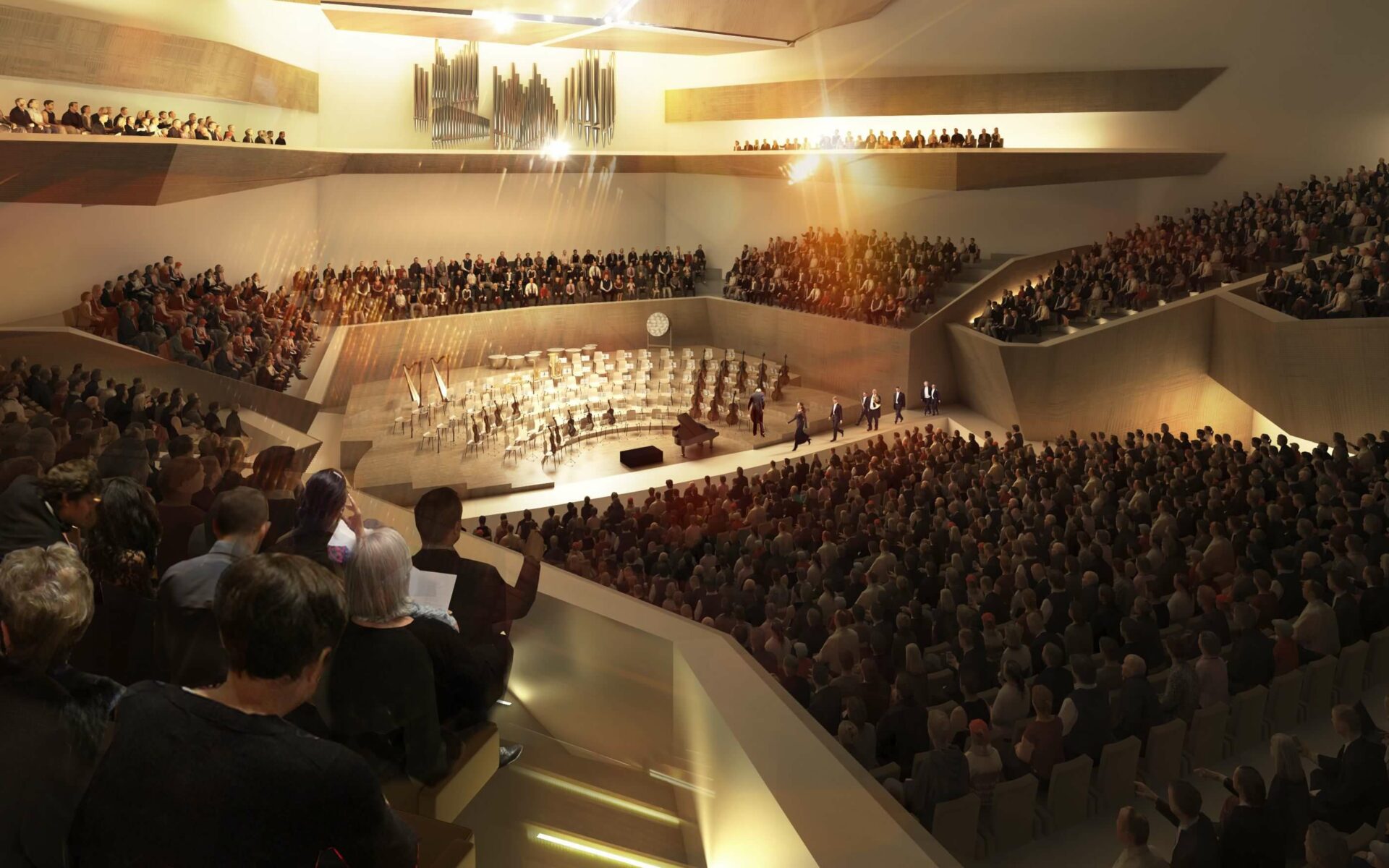 Gasteig de Munich
The new Gasteig, one of the largest cultural centres in Europe.
The ambition is to bring it to the level of the largest international institutions.

Our concept transforms the Gasteig into a true centre of practice and research dedicated to culture, able to produce live performance in the best possible conditions, to educate in the arts, in all forms, to provide access to knowledge and be a unique, contemporary space for creation.

We do not know what the arts of tomorrow will look like, but we are convinced that only open, transparent, modular and inviting spaces will allow for their creative emergence. The restructuring of the centre is the moment to totally take down the walls and free spaces from their functions to create a space for living exchange.

Warmth, transparency and well-being are at the centre of our project.
Location :
Munich, Allemagne
Key points
Philharmonic Hall.
Library.
Art school.
Transparency.
Double skin.
Well-being.
Living exchange place.
Download the project sheet
Team
Patriarche group :
Patriarche (Architecture)
Partners :
Plan 2,
Kahle,
Alto,
Duck scéno,
Heiner Luz