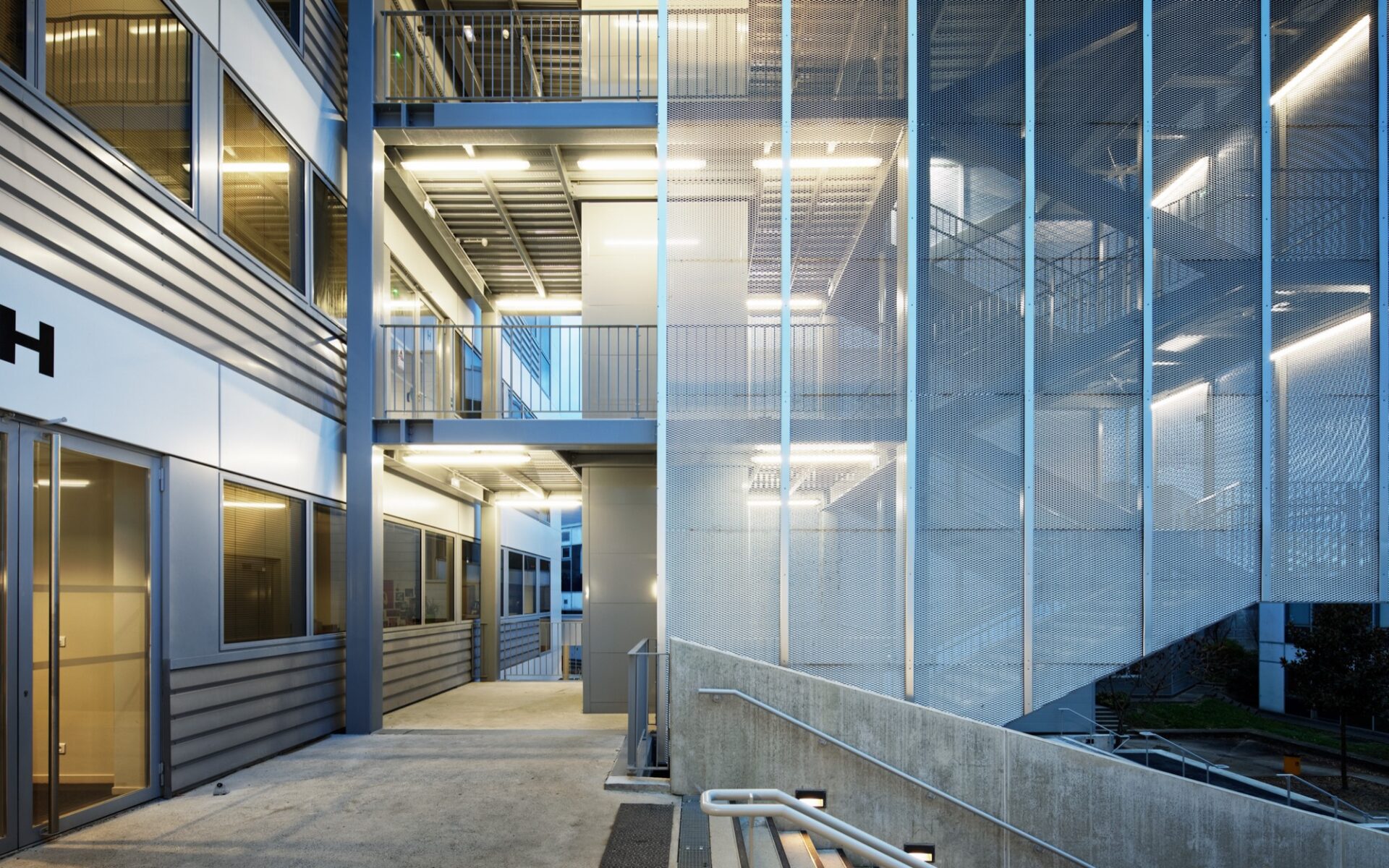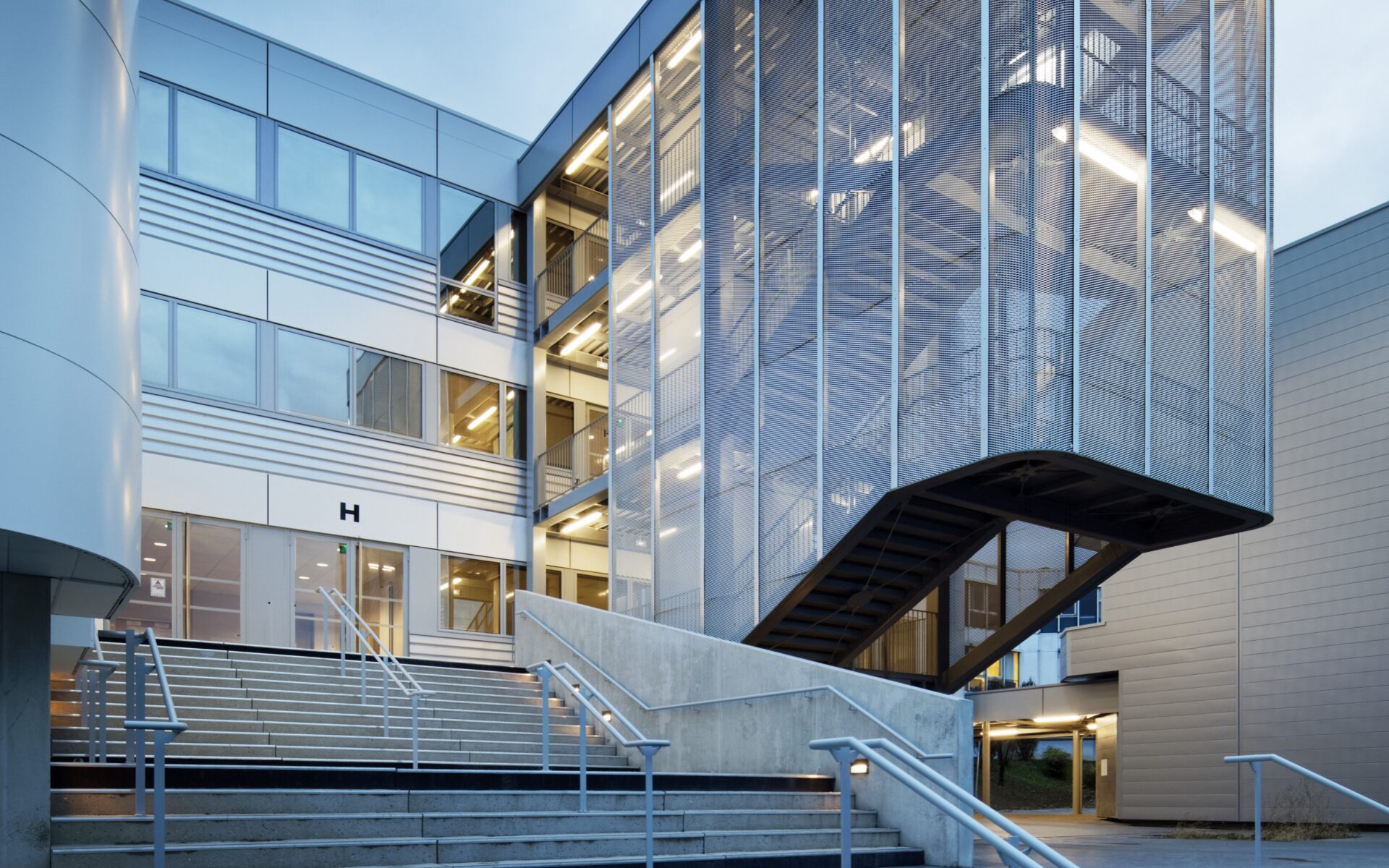 Bâtiment K
Restructuring and extension of a building of the University of Lyon 2.
Buildings K and L, housing the Institute of Psychology and the Political Science, Sociology and Anthropology Department of Lyon 2, presented numerous problems related to the construction methods used in 1973: problems with the fire stability of the structures, the presence of asbestos, and very poor thermal insulation. These elements, together with the dilapidated state of some of the premises, made it necessary to completely renovate the buildings.

After 22 months of work, this ambitious programme supported by the State-Region Plan Contract (CEPR) made it possible to deliver at the start of the 2016-2017 academic year a 5,271 m² building containing classrooms, offices, two administrations, all the professors' offices, sociology laboratories, as well as the Psed laboratory (Psychology).

The architectural approach was to link the successive buildings and exteriors by a central artery. For the comfort of users, particular care was taken to ensure the legibility of the
organisation of spaces:
a classroom level for each component;
a distinction between the office/administration areas and the classrooms;
computer rooms ergonomically designed with teacher/pupil equipment and furniture;
short distances to the stairs.
Client :
Université Lyon 2
Key points
Rehabilitation of an educational establishment.
Construction work on an occupied site.
4 500 m² of temporary offices.
Performance environnementale
HQE label : RT 2012 for the extension.
BBC Renovation Level for the rehabilitated part.
BBC Renovation of healthy materials.
Construction systems: Concrete, Metal.
Download the project sheet
Team
Patriarche group :
Patriarche (Architecture, Urban, Environmental management)
Patriarche engineering (TCE, Cost assessment)