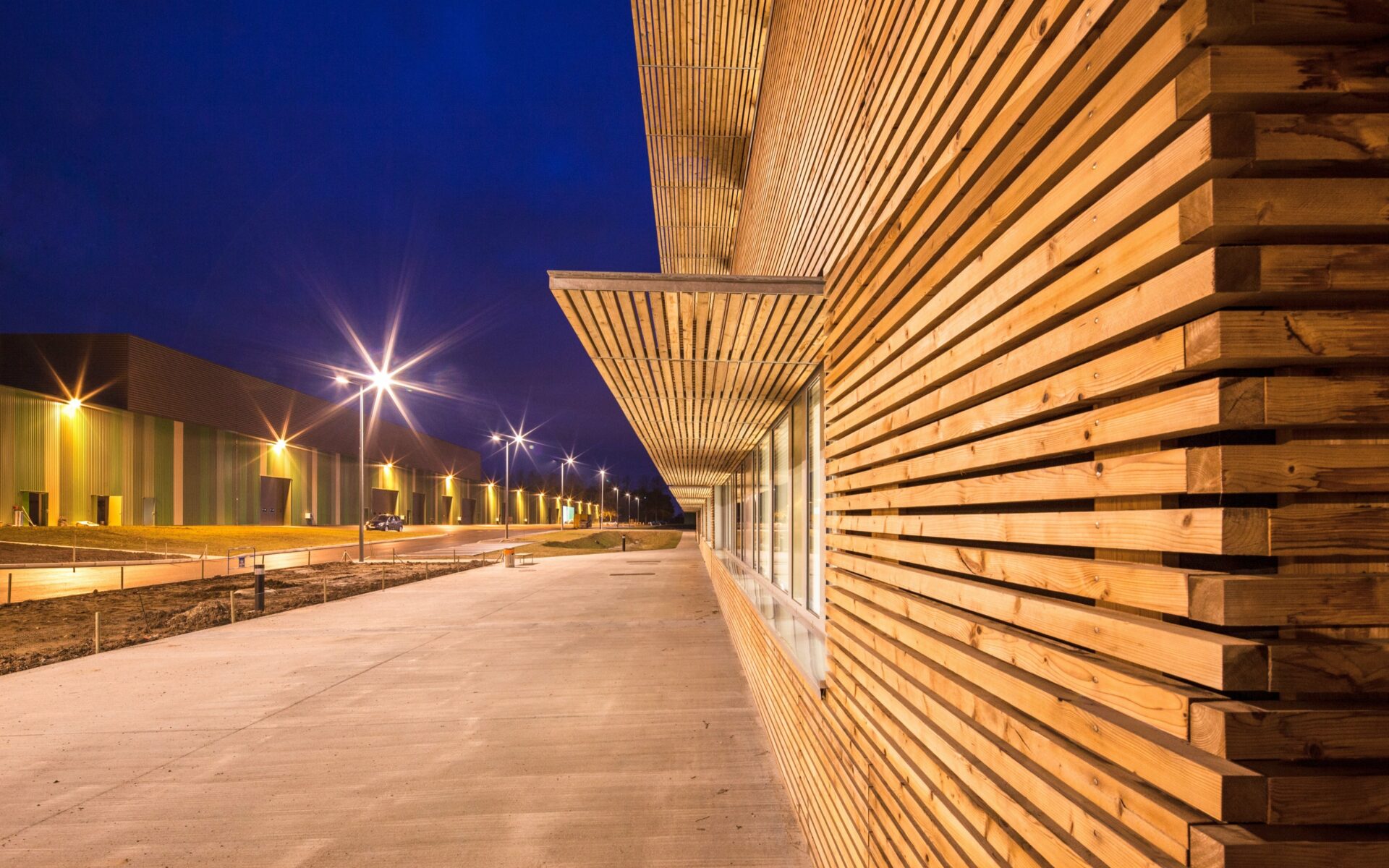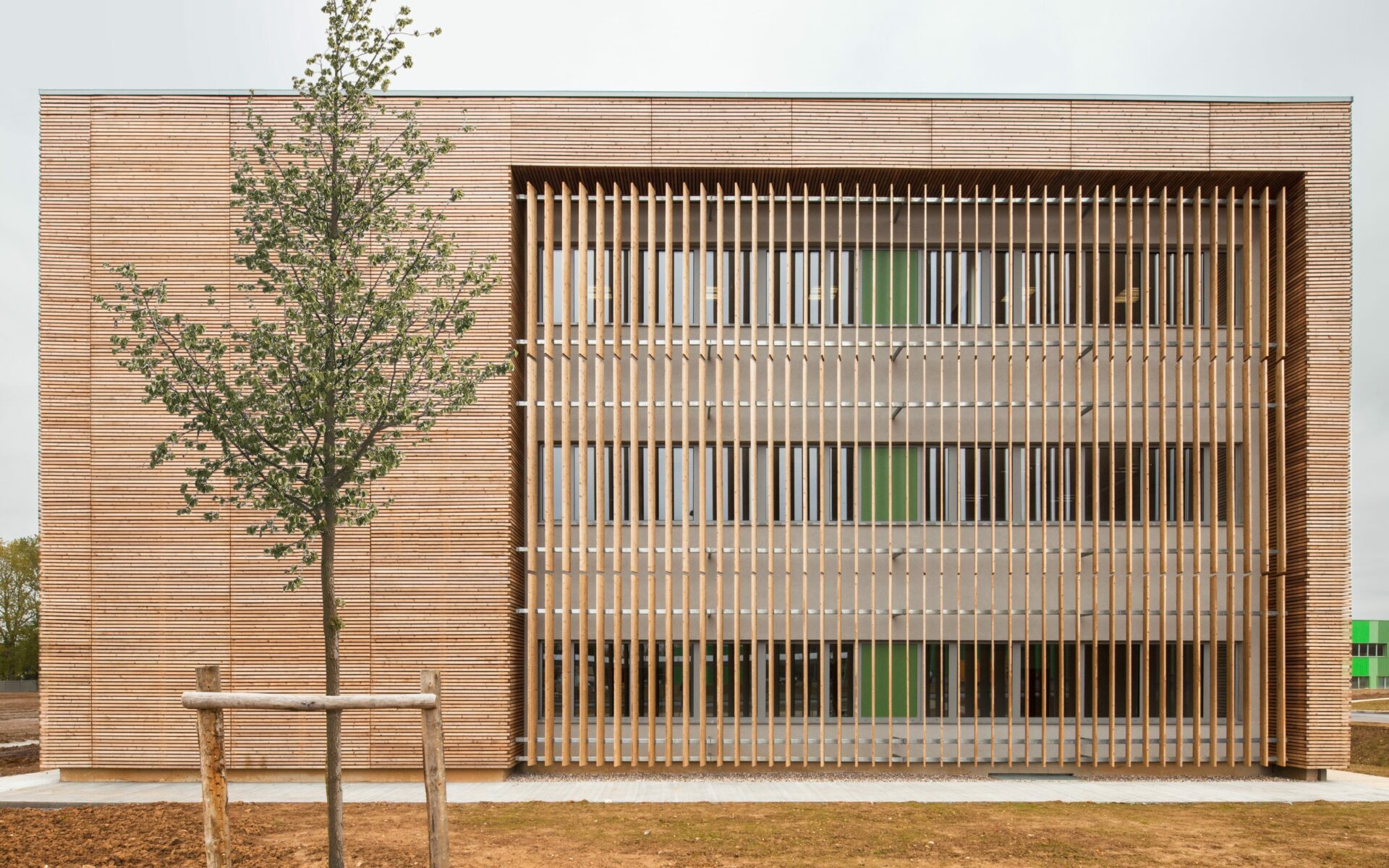 Air Force Base 105
Design, construction, maintenance and servicing of buildings within the 105 air base in Evreux.
The aim of the project is the design, construction, maintenance and upkeep of buildings, infrastructure and facilities required to house the Tactical Airborne Information and Communication Systems Squadron (ETSIC Aéro) and the Mobile Detection and Control Centre (CDCM) at Air Force Base 105 in Evreux.

Within the framework of the grouping of different services, the project consists of the creation of a single place that pools skills and develops synergies.

The programme included all three types of works:
office buildings,
the workshop-hangars,
garages (trucks).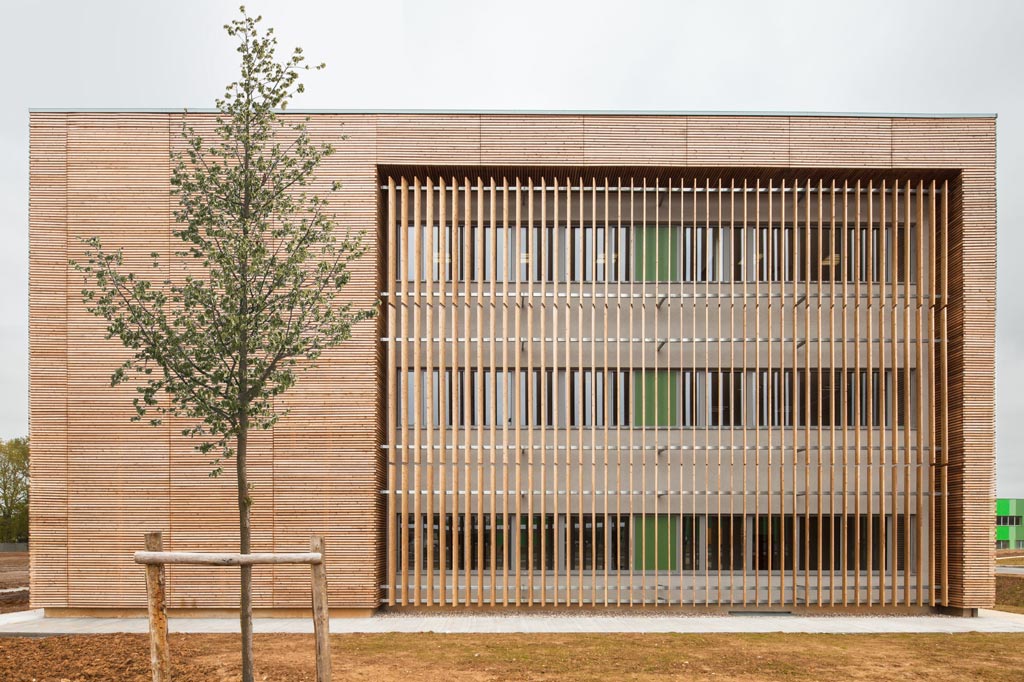 Base 105
The BBC office building, which includes the IT and maintenance rooms for the aeronautical information and communication systems and the operations and command offices, is a 'monolith' clad in retrofitted timber battens, the surfaces of which open up to create fixed sunshades.

The 20m thick building allows for great flexibility, with services in a central strip, while all offices benefit from natural light.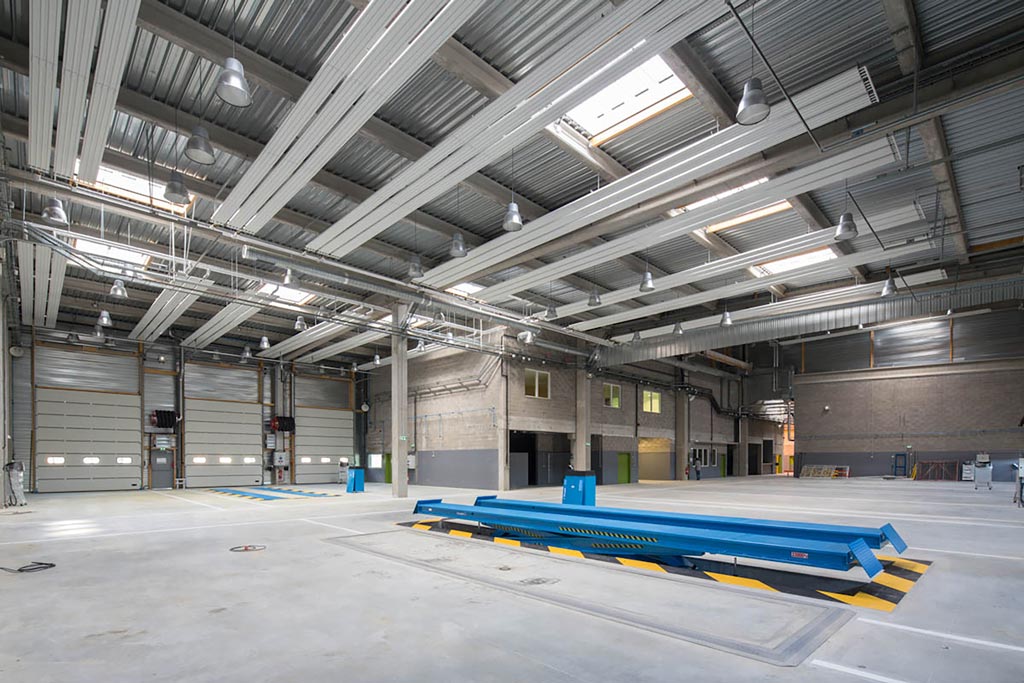 Logistics Base
The logistics building was initially designed on the basis of the efficiency of the base's process, which resulted in an industrial hall (52 metres wide and 800 metres long) capable of developing the interactions and sequences of the various flows.

Truck traffic is organised on either side of the compact buildings, thus facilitating manoeuvring. The built volumes are clad like a "camouflage" in wood and cladding in green tones.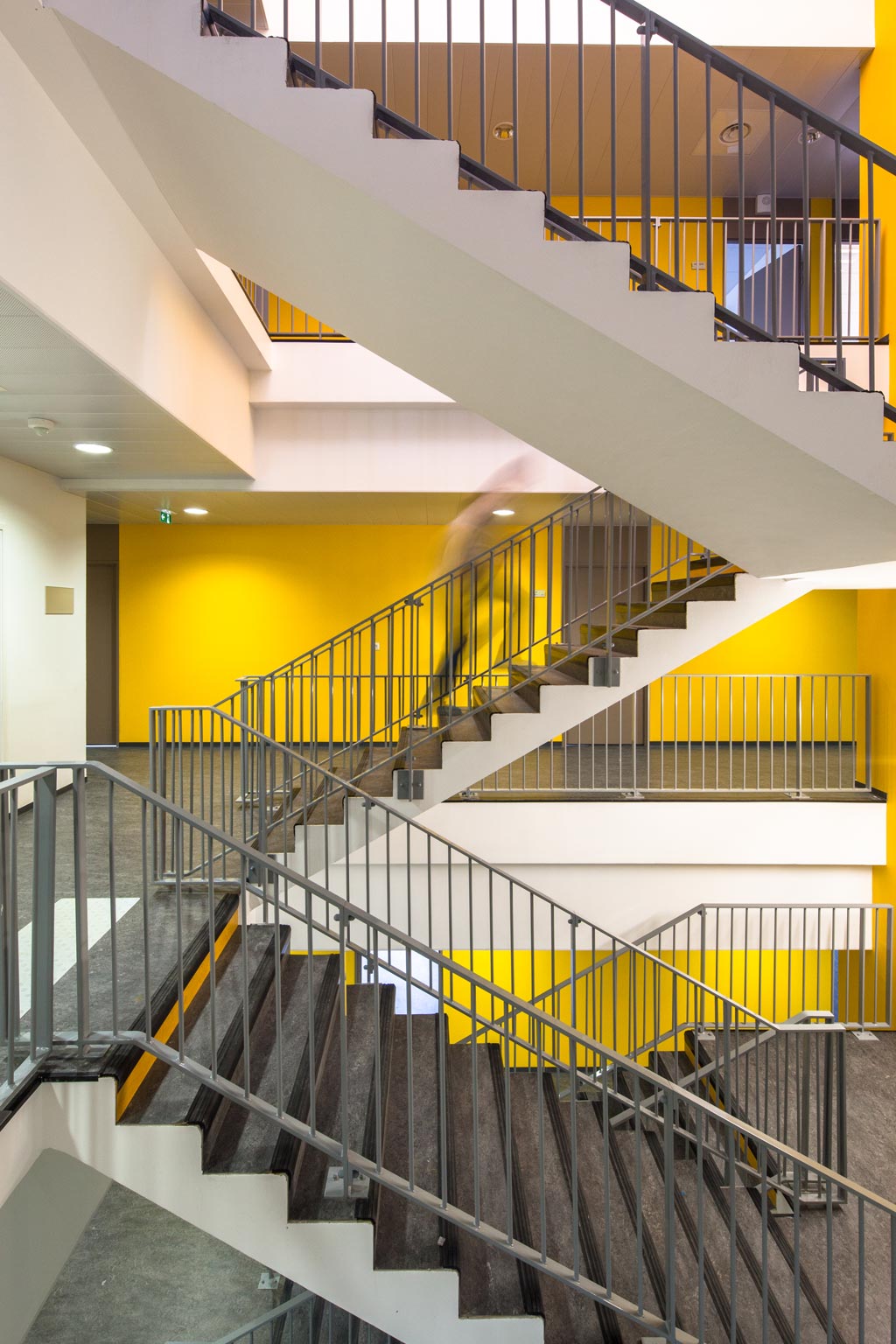 ESME
The main missions of the ESME in Evreux will be to maintain in operational condition the equipment of the tactical range and the "aeronautical environment" equipment "This is the first time that a unit has been established at 105 Air Base".

It will also have to manage the armament and ensure their maintenance as well as a "transport" division.

The following cross-cutting sub-functions have been identified: customer reception, parking of vehicles for repair, vehicle repair, CERME workshops, vehicle inspection, delivery, storage and distribution of spare parts and ingredients, vehicle washing, management of activity waste and storage and testing of generators.
Team
Patriarche group:
Patriarche (Architecture)
Copyrights:
Photos ©11H45 Photographe