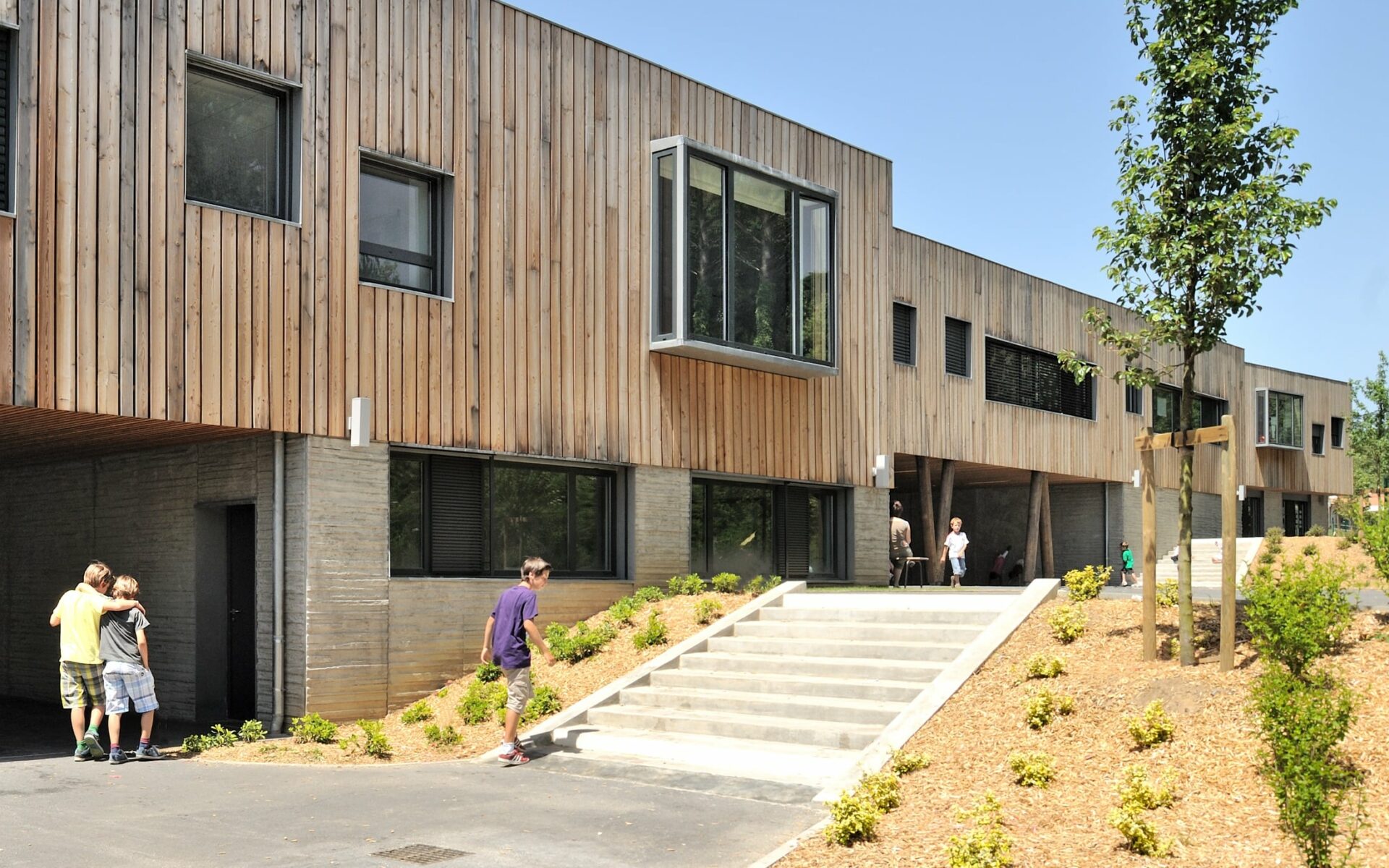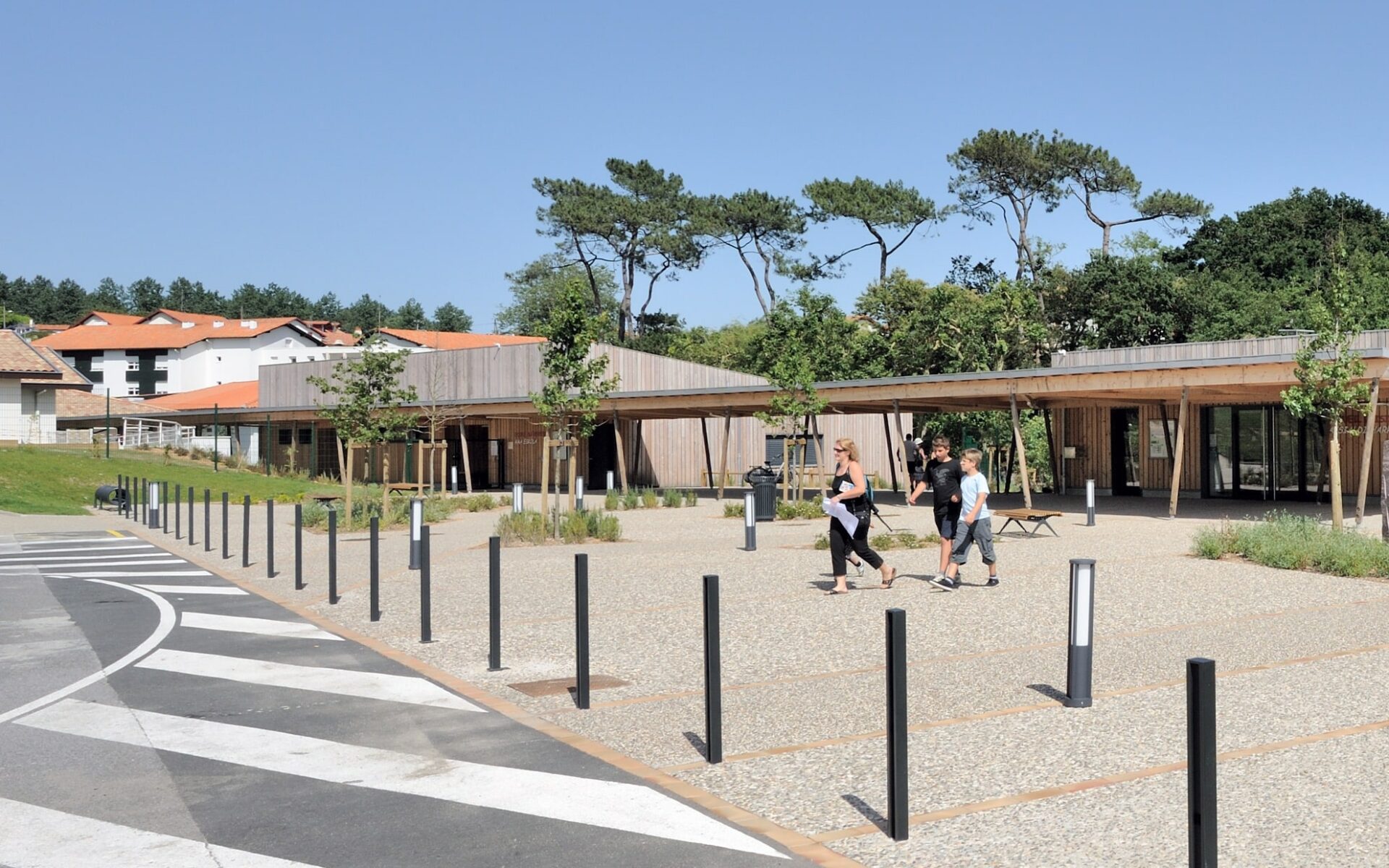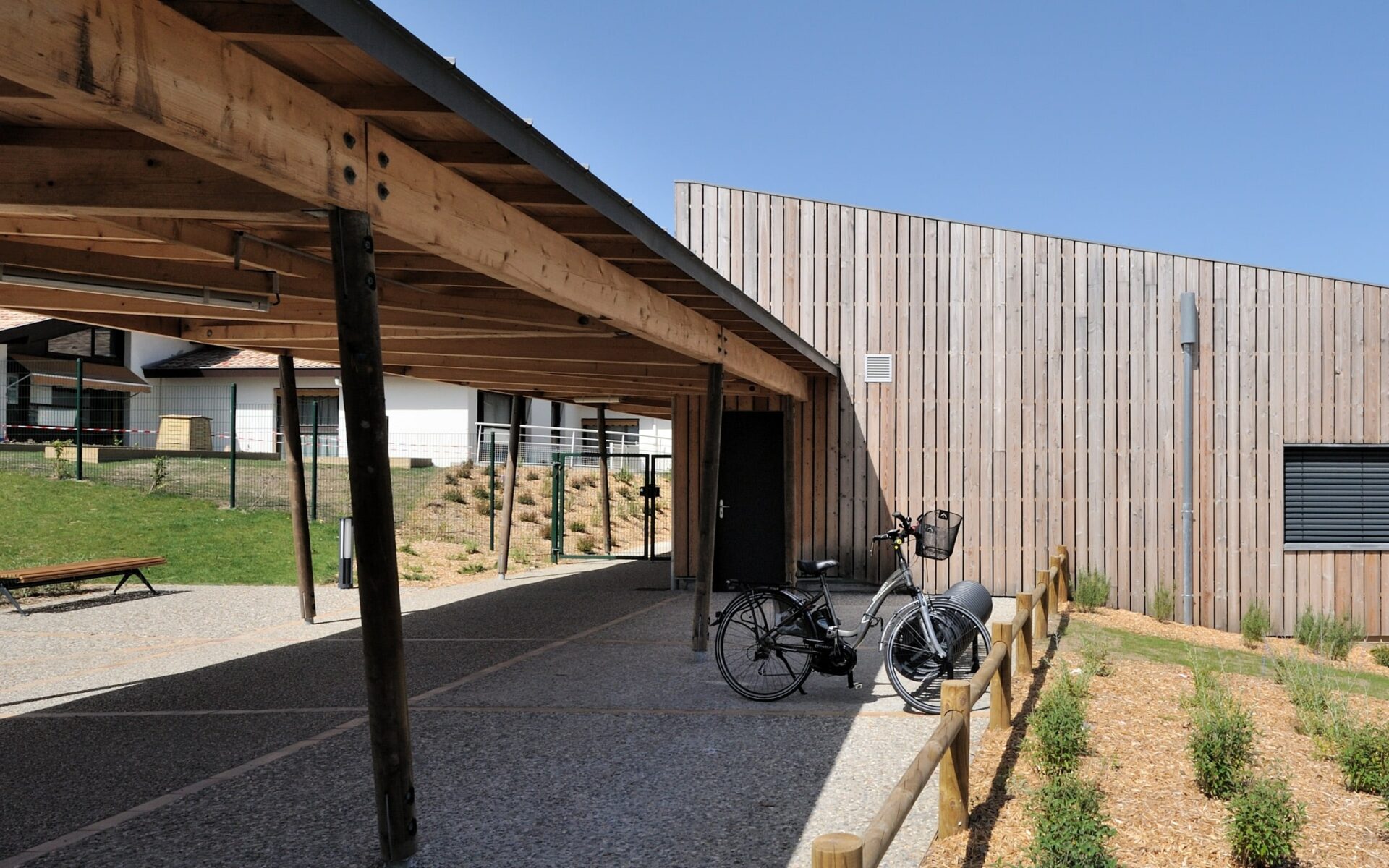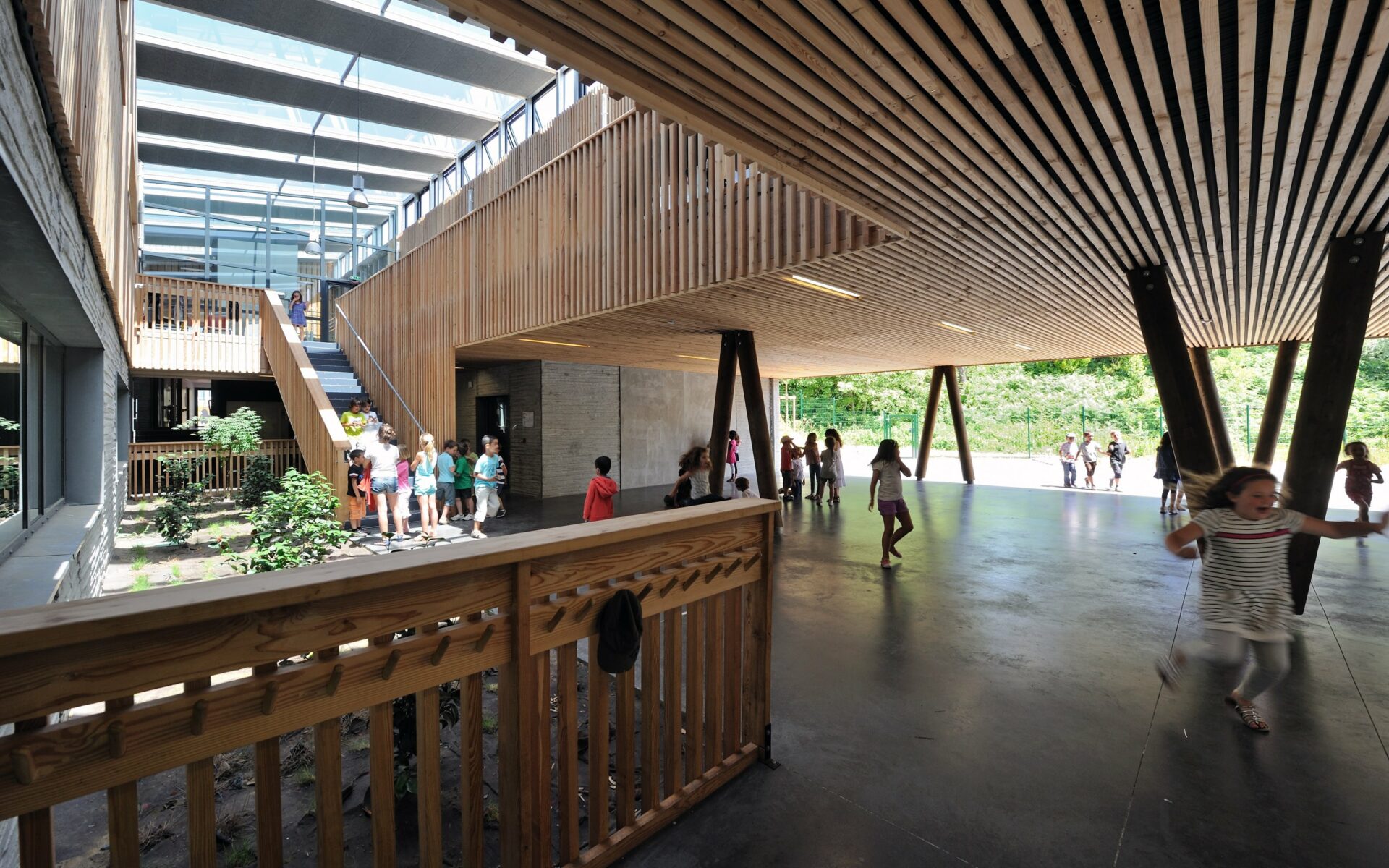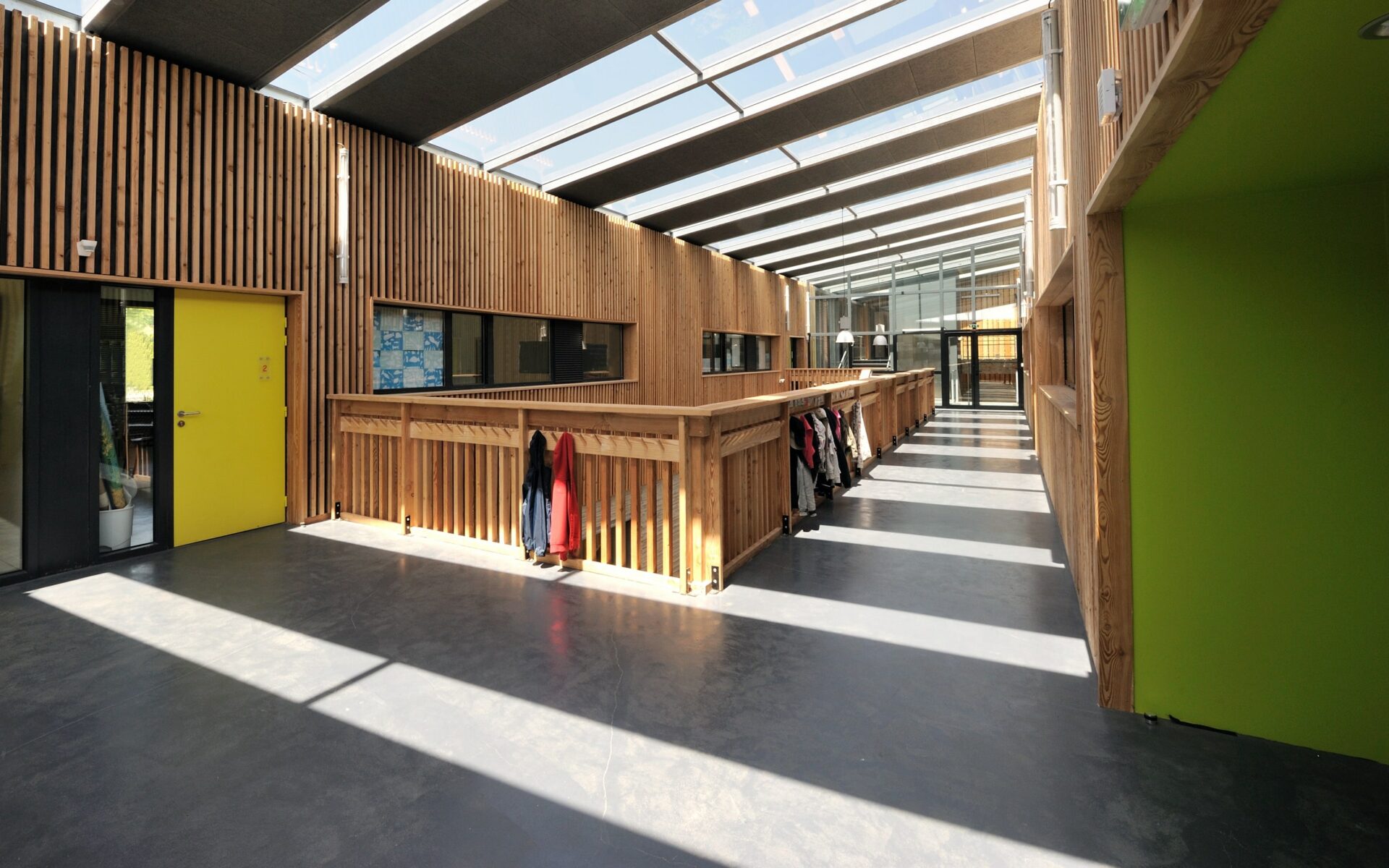 Jaccachoury school group
Construction of a 15-classroom primary schools in wood structure.
Our team carried out an in-depth urban, landscape, architectural and technical study to respond to the environmental quality issues developed in the programme and to define the project's location on the site. We have endeavoured to design an architectural and environmental party at each scale of the project: the commune, the neighbourhoods structured around the school grounds, and the buildings themselves. Our project aims to be exemplary in this area.

The arrival of the children. A landscaped forecourt welcomes the children and their parents in the continuity of the existing car park, and organises the flow towards the nursery school, the leisure centre and the primary schools. The low height of the buildings and the openings they provide between them open up views of the landscape. Materials and colours of the buildings: the choice of natural.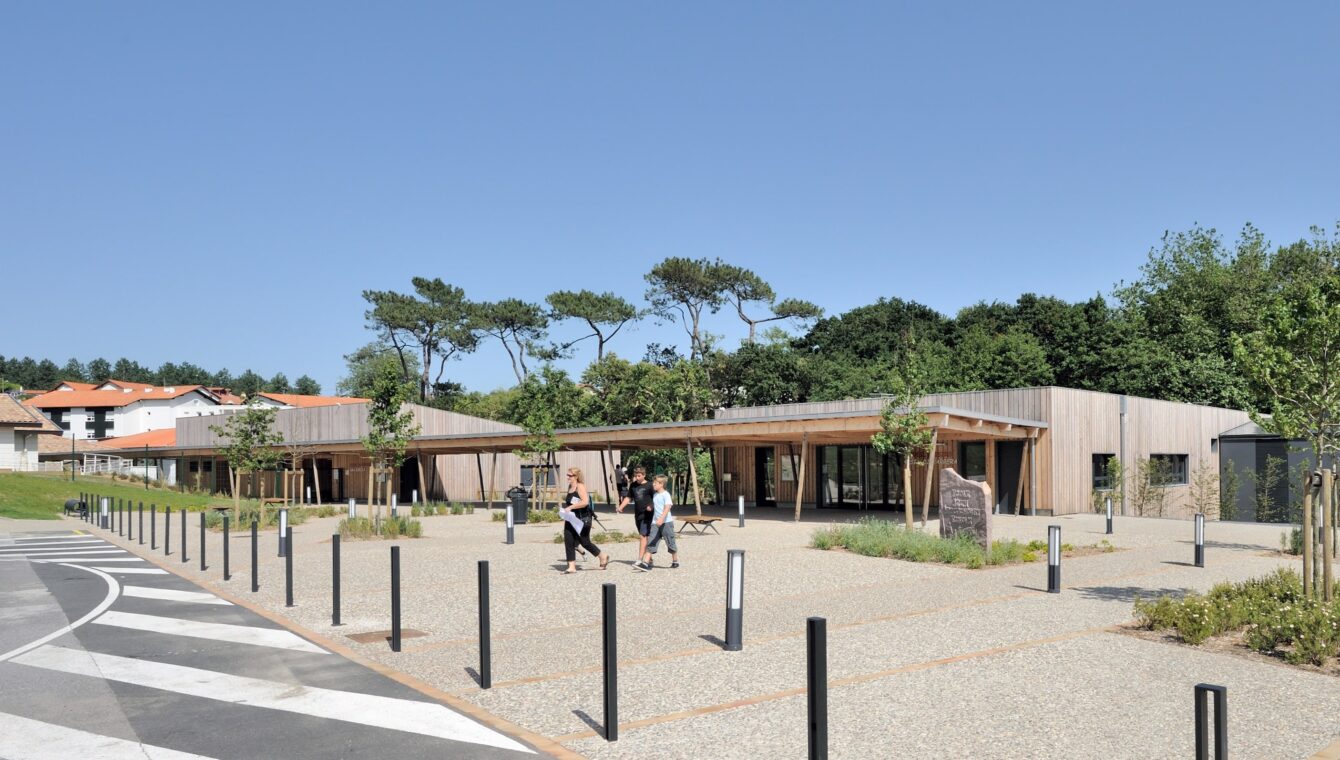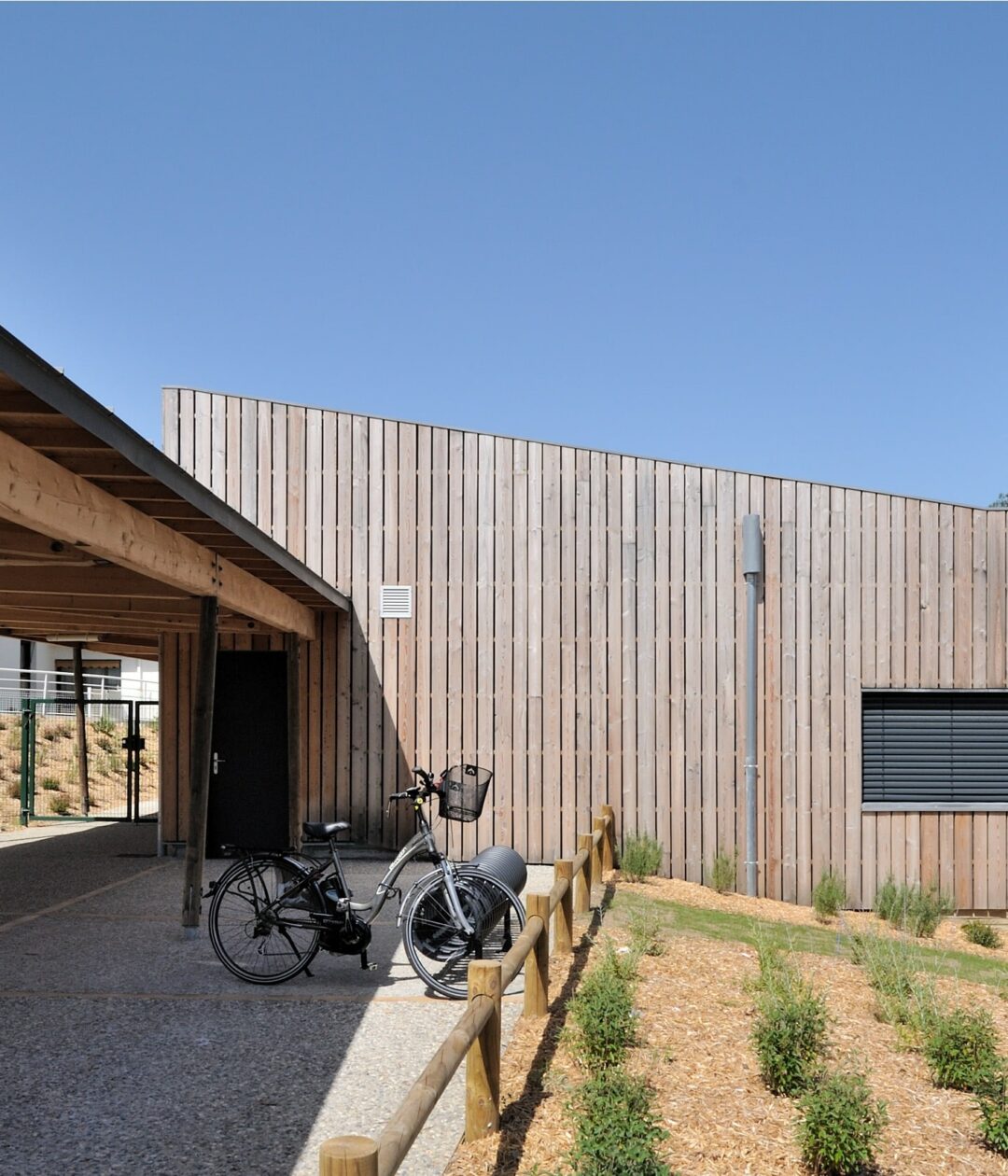 Intentions - bias
On the façade, the main materials used on the site are wood and raw concrete. The external joinery and curtain walls are made of pre-painted anthracite grey aluminium profiles with thermal breaks and fitted with insulating double glazing with an argon vacuum.

The green roof terraces, on the valley side, are made with their complex Ecosedum type.
&bnsp;
The glass roof protecting the atriums from the elements is made of pre-painted anthracite grey aluminium profiles and single low-emissivity laminated glass, with insulated solid parts to control solar gain and the interior acoustics of these spaces.
Team
Patriarche group:
Patriarche (Architecture, Interior)
Partners:
Argia Oxandabaratz
Cer3i
Climelec
J2C
Ingénierie
RFR Eléments
D&H