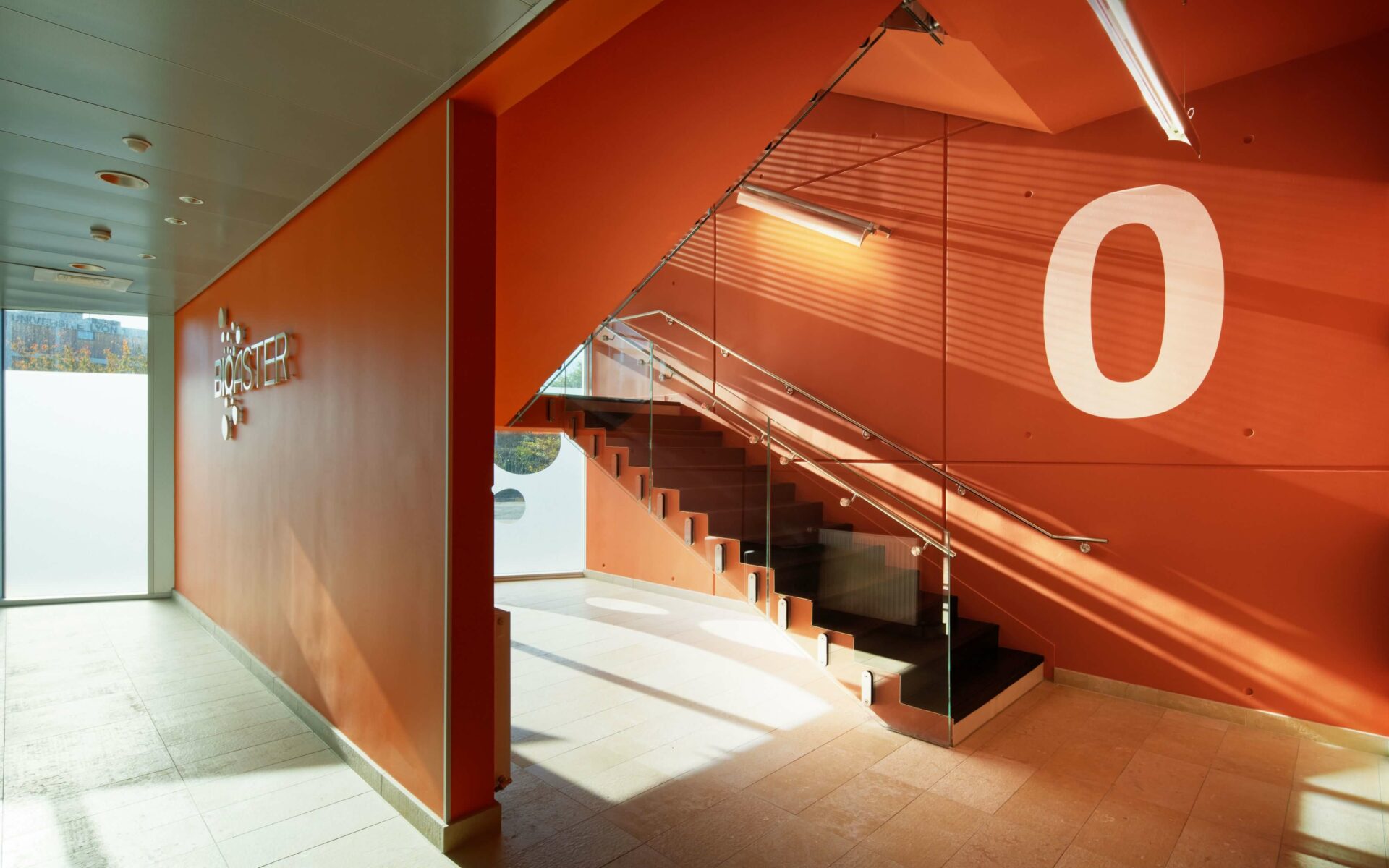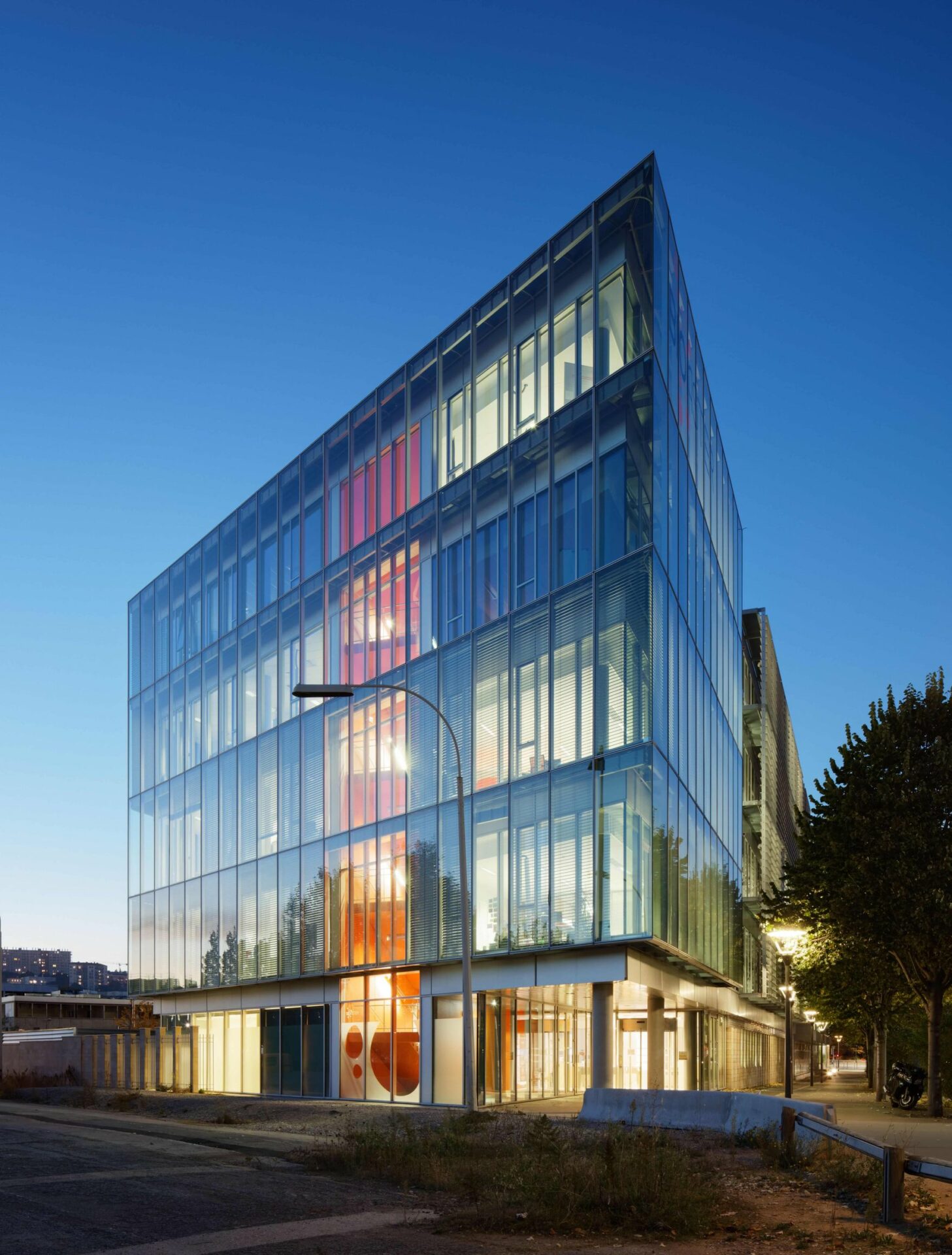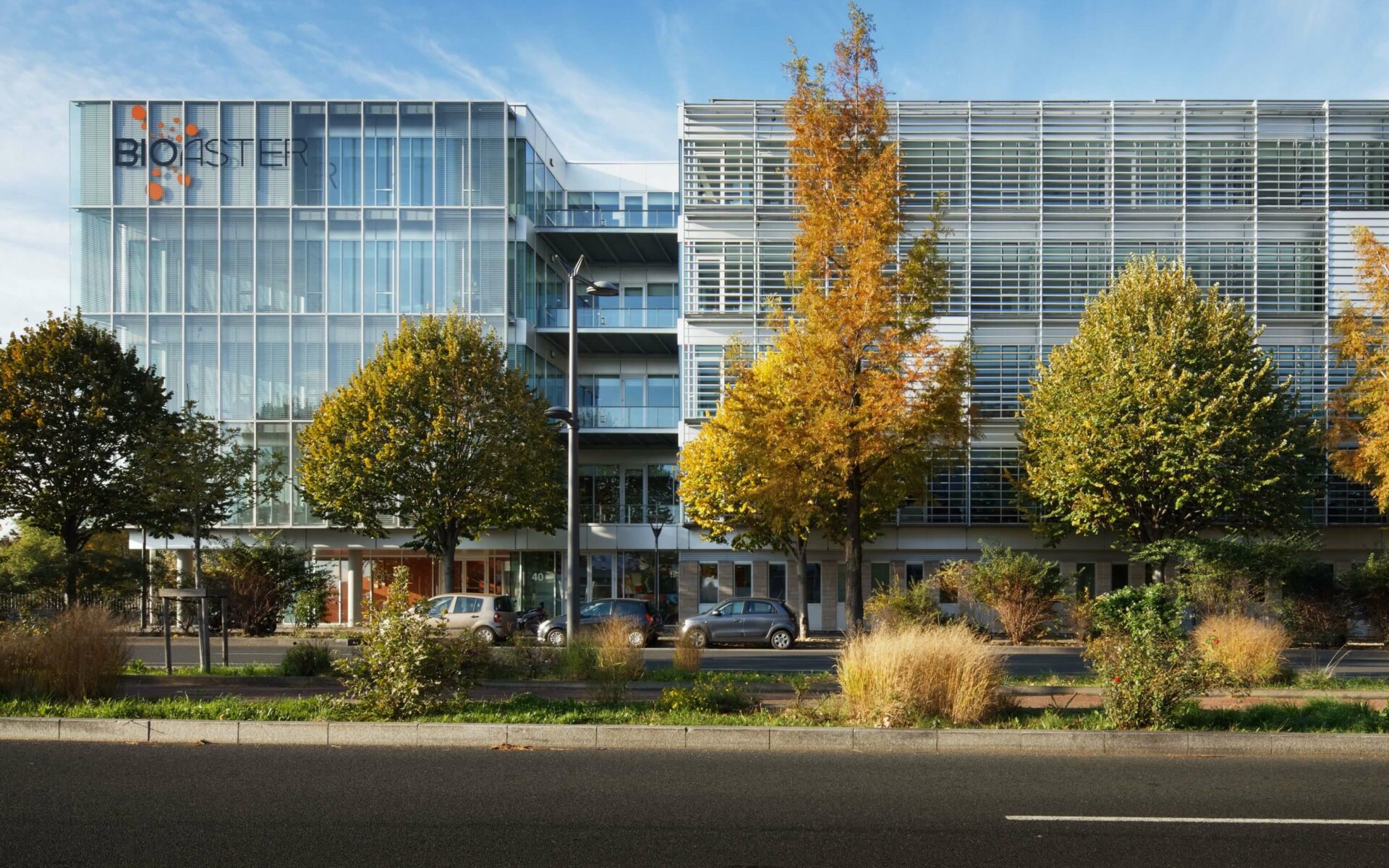 Bioaster
BIOASTER Technology Research Institute offices and laboratories (IRT).
The Bioaster Technology Research Institute (TRI) is dedicated to innovation technology in microbiology and infectious diseases. Jointly developed by public entities such as Lyonbiopole, INSERM, the CNRS, and private entities such as the Pasteur Institute and Sanofi, Bioaster is a flagship scheme, in terms of architecture and environmental quality, located in the heart of the Lyon-Gerland Biodistrict.

The 3,800-square-metre innovation centre, which includes 2,200 square metres of biosafety level 2 and 3 (P2 and P3) laboratories, offers collaborative work spaces that can accommodate industrial and academic research teams. The laboratories, some of which are "fit-out ready" (shell-only laboratory spaces ready to be fitted out) are organised to be versatile and flexible. The building's architectural vocabulary is decidedly contemporary, with a glass, prow-like volume marking the entrance facing Tony Garnier avenue. Bioaster is today regarded as a symbol of the biodistrict.
Key points
Biosafety level 2 and 3 (P2 and P3) laboratories for virology research.
Nuclear magnetic resonance (NMR) imaging platform.
Thermal, visual and acoustic comfort.
Ease of maintenance (management, programming and monitoring of consumption).
Performance environnementale
Double metal-glass façade.
Solar production system controlled by a weather station.
Local and self-sufficient vegetation.
Bioclimatic design.
Low environmental impact materials.
Download the project sheet
Team
Patriarche group :
Patriarche (architecture, urbanism, laboratory design process and standards, High Environmental Quality [HEQ] standards)
Patriarche Ingénierie (general construction, cost assessment)
Patriarche Creative (signage)
Partners :
Plantier
Auberger Favre
Reflex'éco