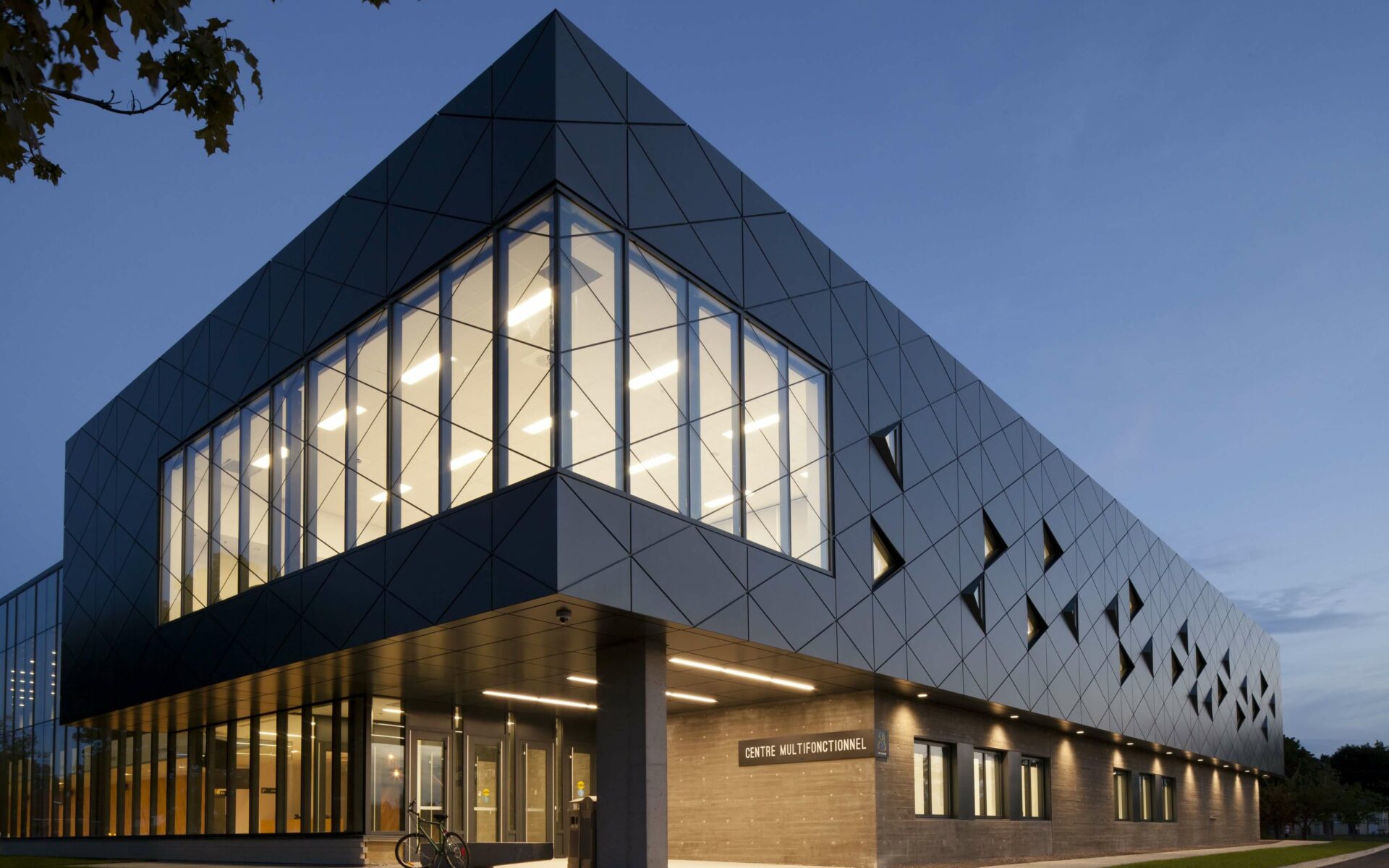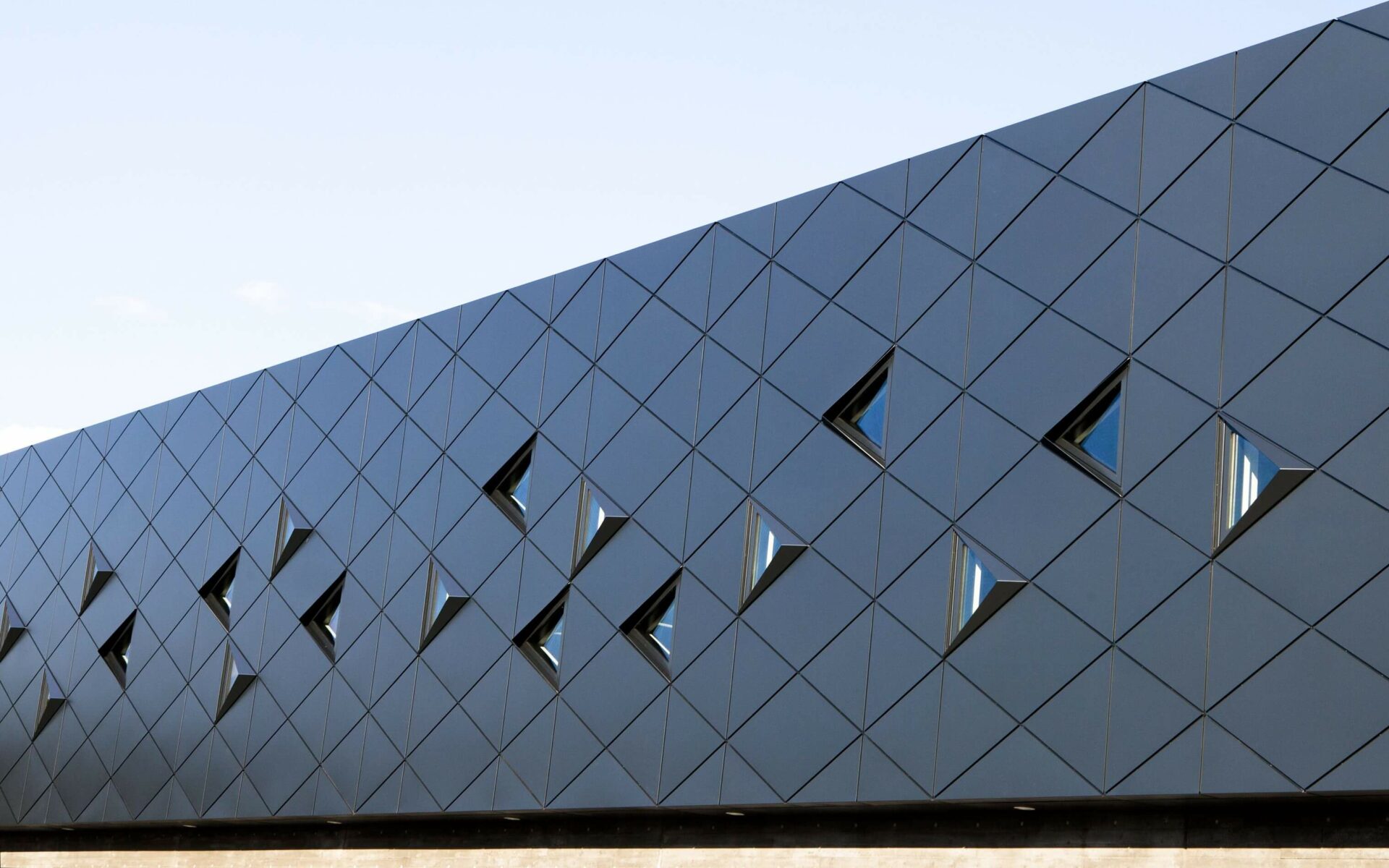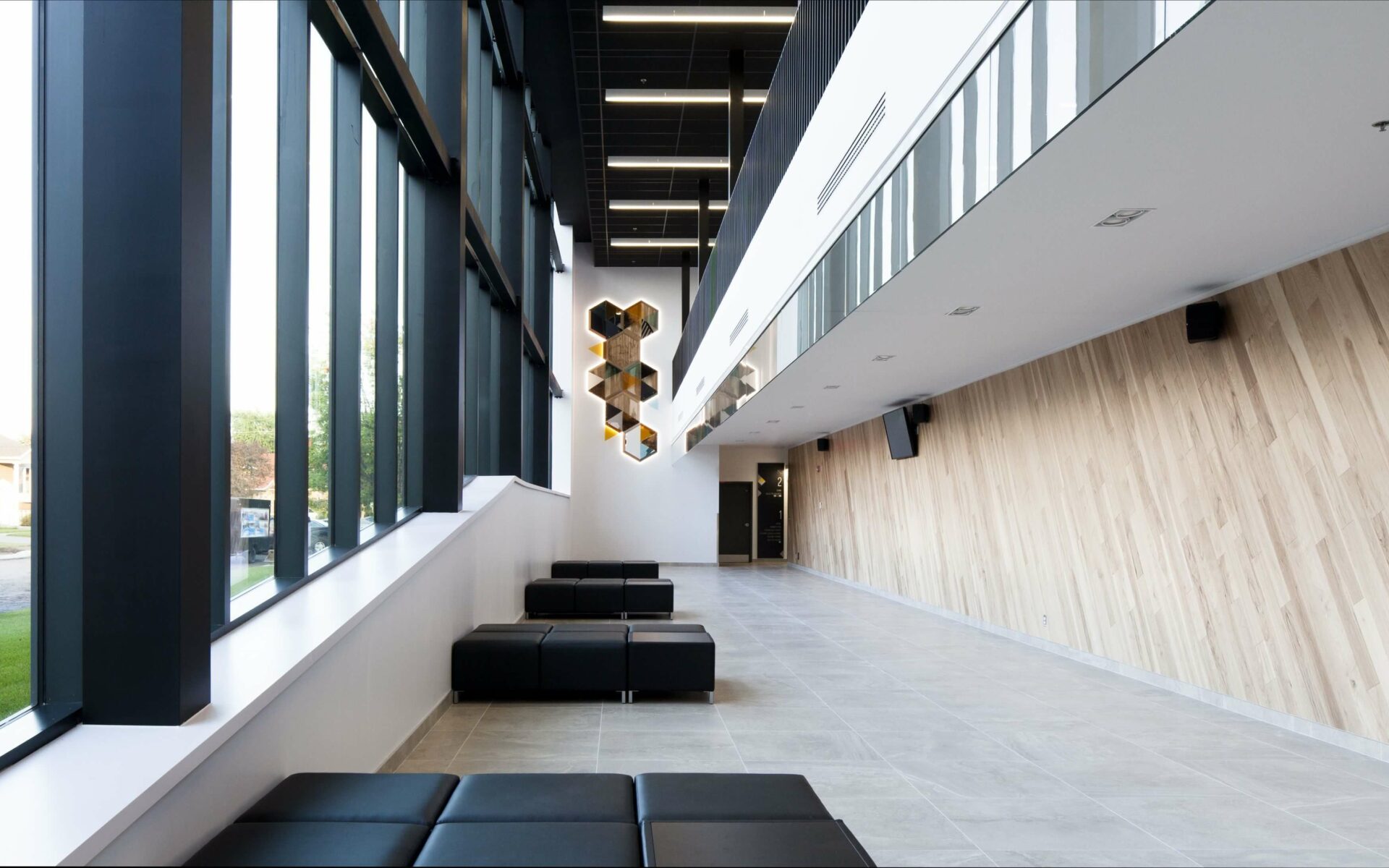 Saint-Apollinaire
Municipal building for sports, cultural and social activities.
Faced with a growing population, the municipality of Saint-Apollinaire wanted new multifunctional facilities to offer its population a wide range of sports, cultural and social activities. It was important to design a stand-out building that could become a flagship project for the municipality and to become known in the region.

The building stands out for its great versatility and its programme for a wide range of activities: Four multipurpose rooms (three of which can be partitioned), a double-sized gym,
locker rooms, administrative offices, a community kitchen, a room for skaters with access to the adjacent skating rink, and so on. In addition, the building meets universal accessibility standards and has been designed to serve young and old alike.

The new centre has thus been designed in two simple volumes where the fenestration and the detail of the openings and the aluminium cladding are highlighted. Entering the building, the visitors find themselves in an atrium where natural light and wood are the main focus. The interior design is characterised by sober finishes, which are highlighted by accent colours in the entrance, multipurpose rooms, and changing rooms.
Client :
Municipalité de Saint-Apollinaire
Location :
Saint-Apollinaire, Canada
Key points
Playfully designed and innovative facade.
Various flexible spaces.
Sustainable materials.
Entry of natural light throughout the building.
Download the project sheet
Team
Patriarche group :
Patriarche (Architecture and Interior architecture)
Patriarche Ingénierie (General construction and cost assessment)
Patriarche Creative (Signage)