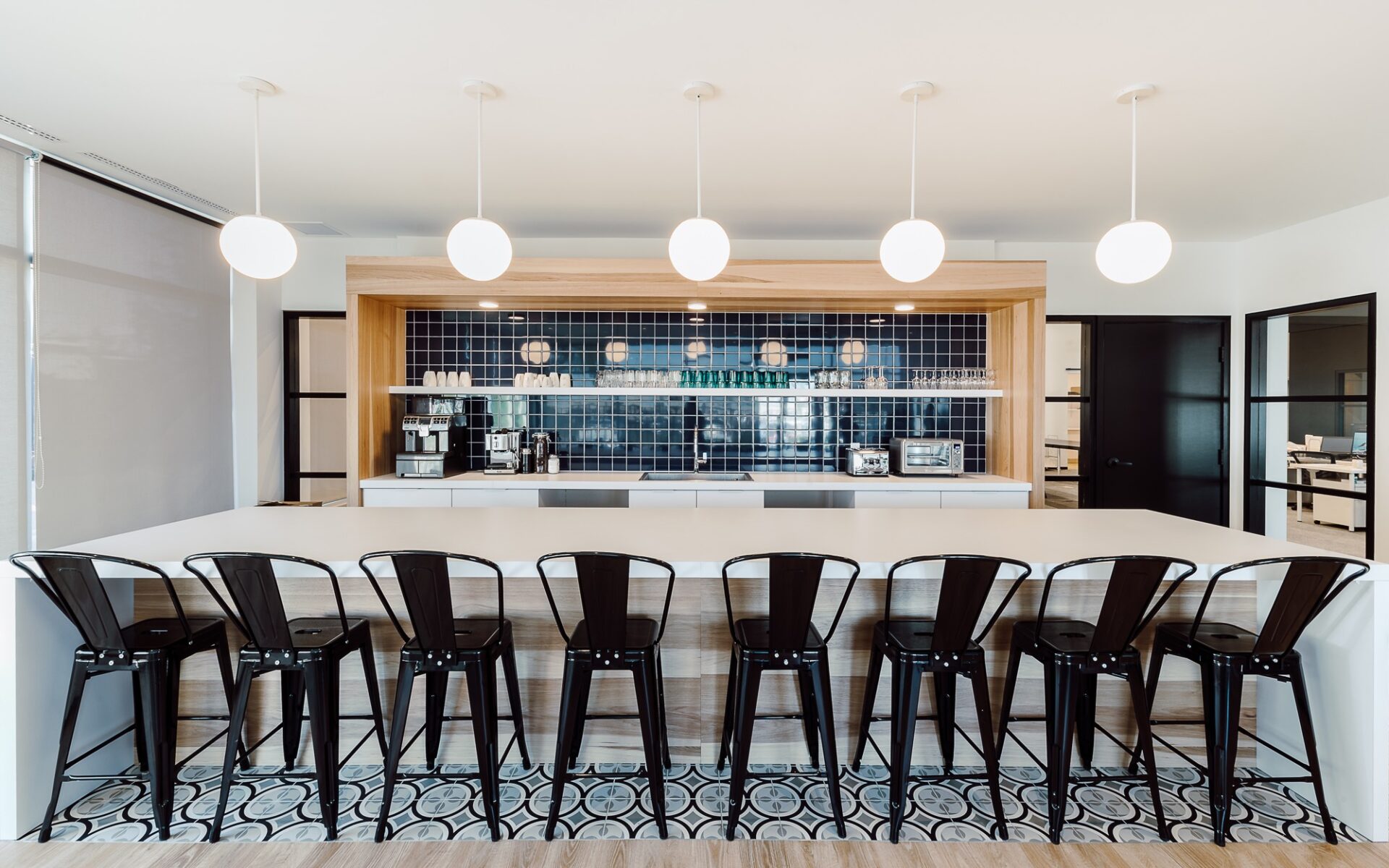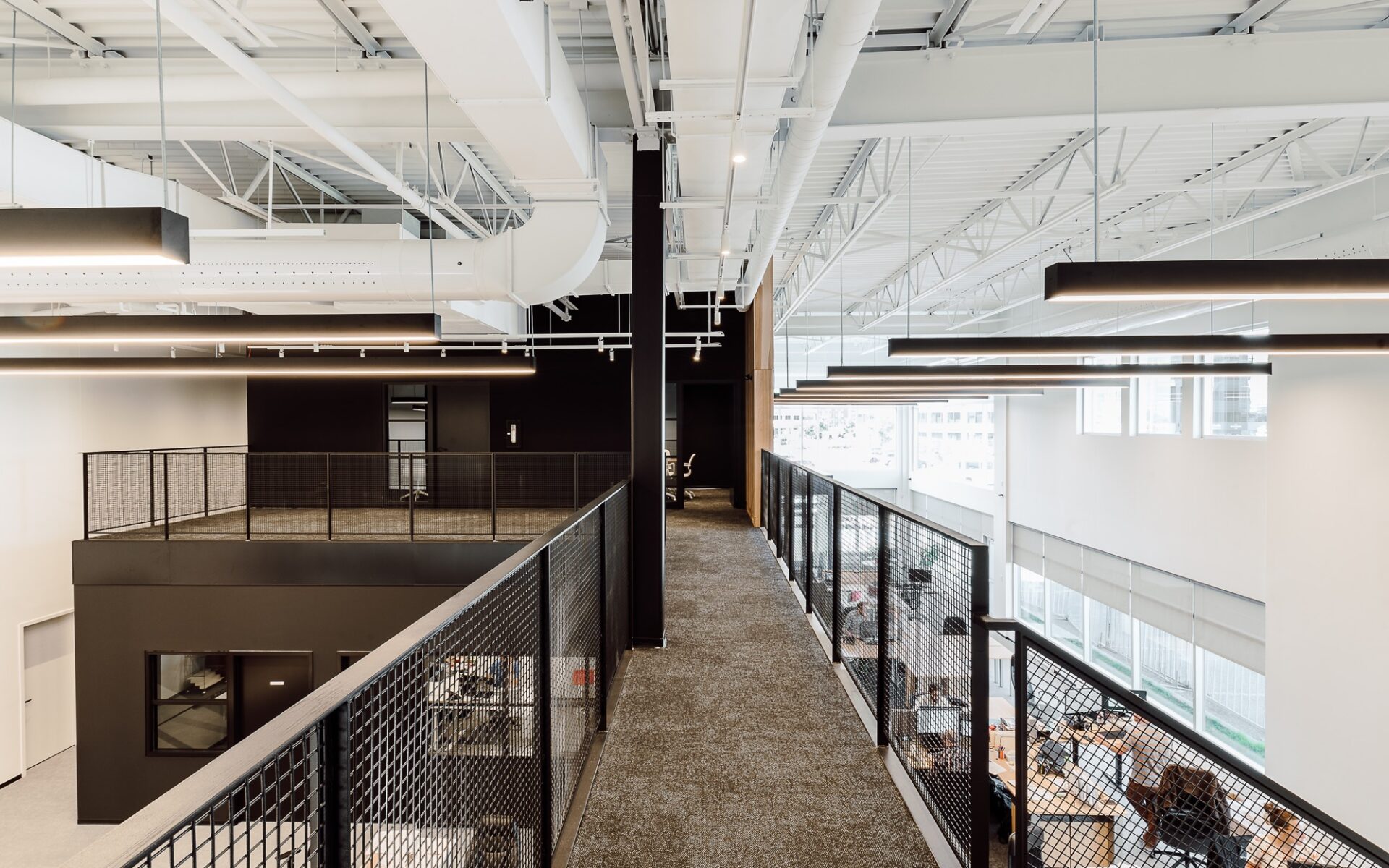 Ambioner
A user-centred office design.
Ambioner, an electro-mechanical and energy efficiency engineering firm, entrusted us with the design of their workplace.

In order to free up the windows we grouped the private offices and meeting rooms in the centre of the space, split across two levels. This created an open space filled with natural light. At some seven metres high (24 feet high), the open ceiling also creates a set of airy workspaces.

Open areas connect workstations and facilitate communication and collaborative work.

Particular attention was paid to the comfort of the employees, so an area was set aside for staff interested in sports and fitness (changing room, showers, and built-in lockers). Several lighting tests were also carried out to determine the right light levels for specific tasks, such as reading plans and working on computers.

Considerable attention was also paid to the acoustic comfort of the people working in the building, notably in regard to the choice of sound-absorbing materials, but also in the L-shaped layout, which improves acoustics and reduces reverberation.
Location :
Québec, Canada
Key points
Open space and enclosed offices.
Collaborative office space.
Addition of a mezzanine.
Acoustic comfort.
Download the project sheet
Team
Patriarche group :
Patriarche (interior design)
Partners :
Construction H&H,
Ambioner,
Meubles et Armoires MR