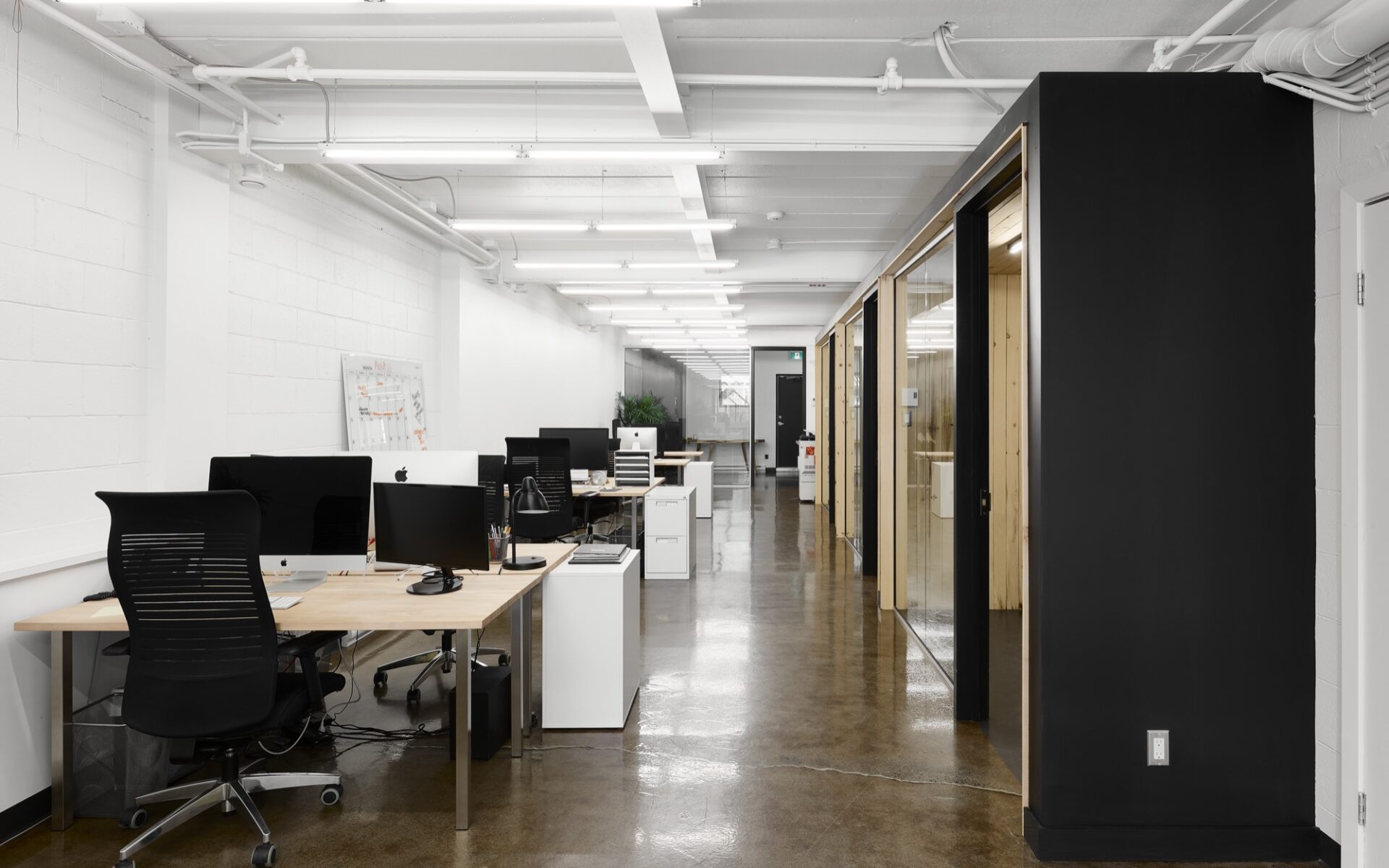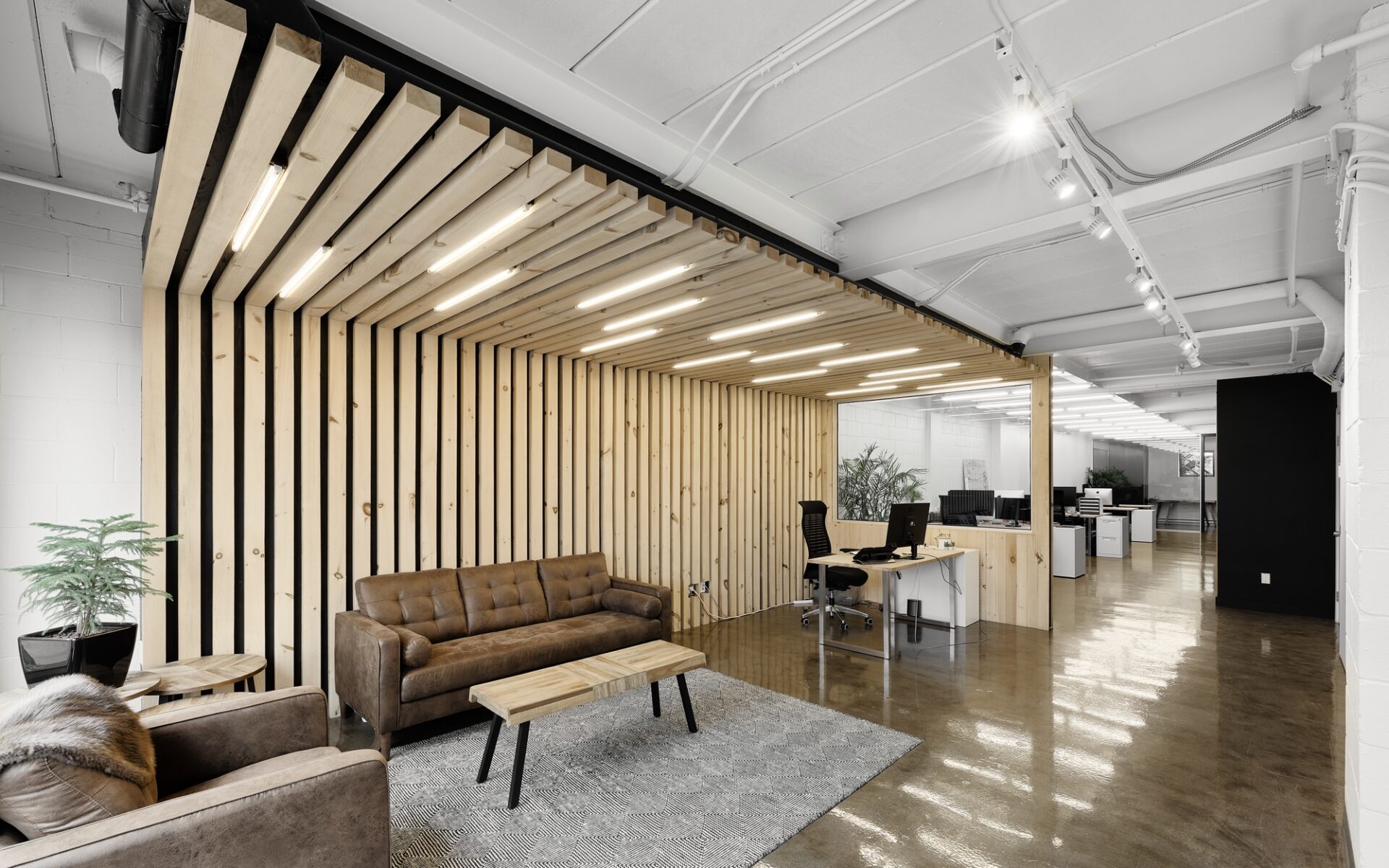 Agence Masse
Flexible and adaptable workspaces for a changing business.
The architectural concept aimed to bring the company's brand image to the fore by playing with contrast.

Inside, white walls and ceilings create a bright and uncluttered impression, with a row of enclosed office spaces highlighted in black. The use of a drop ceiling in wood and the designing of enclosed office areas made it possible to mask certain interior elements and to soundproof the offices. From the furniture to the lighting systems, every aspect of the project was carefully
considered and integrated into the design.

The availability of natural light was very important to the client. As the building is very long and has windows mainly on the main façade, it was essential that the enclosed offices were
positioned so as not to prevent light from entering the open office space. We thus located the enclosed office spaces along one of the party walls of the building, and glazed the fronts of
these offices so that natural light could enter both the enclosed offices and the open office areas.

With user well-being at the heart of the project, employees now benefit from a bright, contemporary interior, adapted to their daily activities, and the space's flexible and adaptable design will allow the company to change in the long term.
Location :
Limoilou, Canada
Key points
Commercial building built in 1964.
Facade revamp.
Interior redesign.
Open and closed office layout.
Wood detailing.
Acoustic comfort.
Download the project sheet
Team
Patriarche group :
Patriarche (Interior architecture)