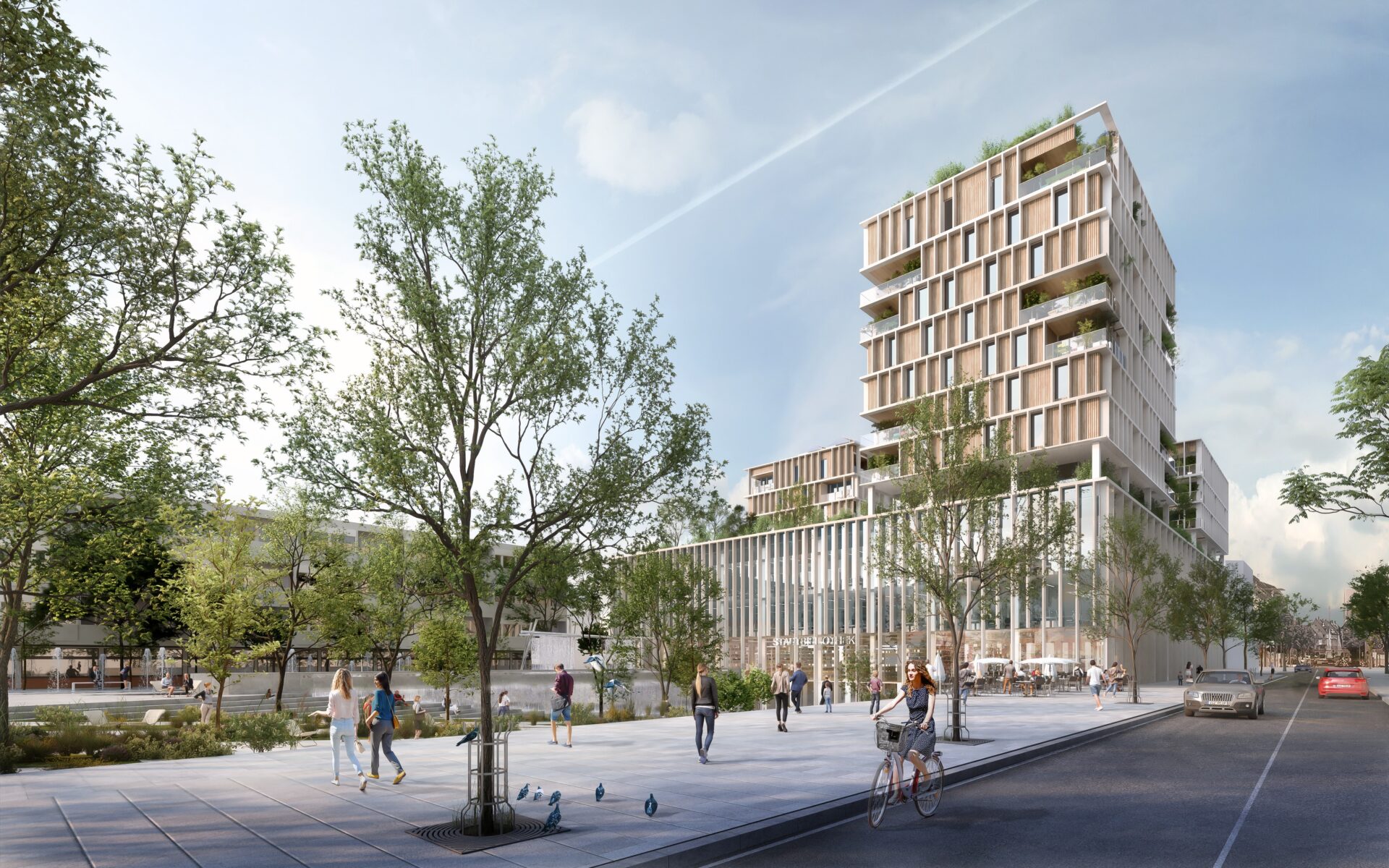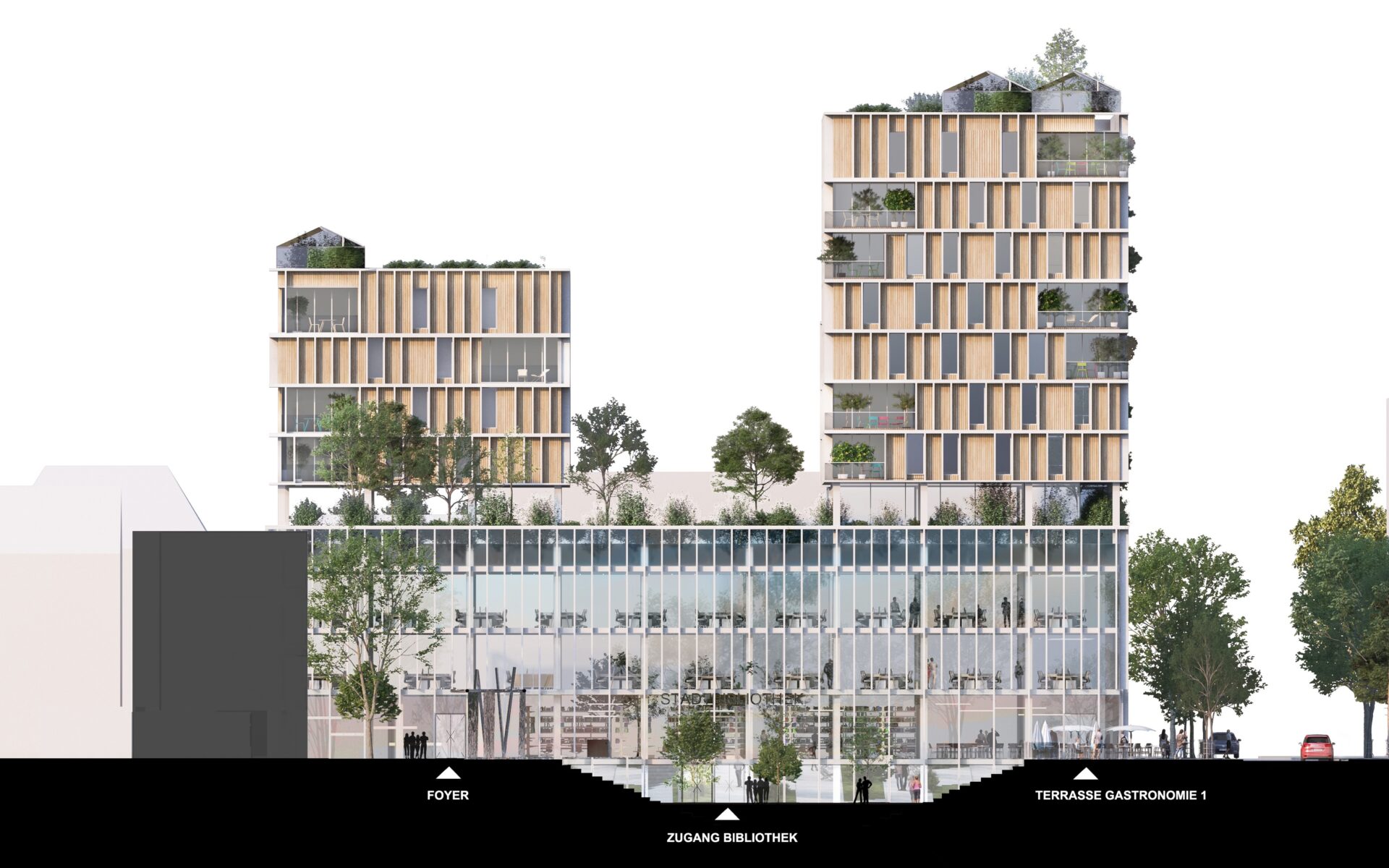 Lew Areal Mixed Ensemble
Mixed living and services project for the revitalisation and urban densification of Neu-Ulm.
The mixed-use programme includes new living, working and dining spaces as well as a public library at its centre. This concentration of uses, located on the edge of a large square, is intended to revitalise the public space, which is located in the immediate vicinity of the central station, the shopping centre and in the direct axis of the town hall.

The aim is also to enable the public investor to make the project economically viable by providing attractive flats and work spaces.

Our project unites the different uses under an independent but homogeneous architectural language both inside and outside. The square is the starting point of the project, creating a direct link between the public space and the created public library.

In addition, despite the urban location, great attention was paid to bioclimatic analysis, the volumes are positioned taking into account the sun, wind and rain and offer a maximum of planted spaces.
Location :
New-Ulm, Allemagne
Key points
Heart of the city.
Mixed programme.
Hanging gardens
Performance environnementale
Biosourced modular eco-designed project.
Objective - Minergie.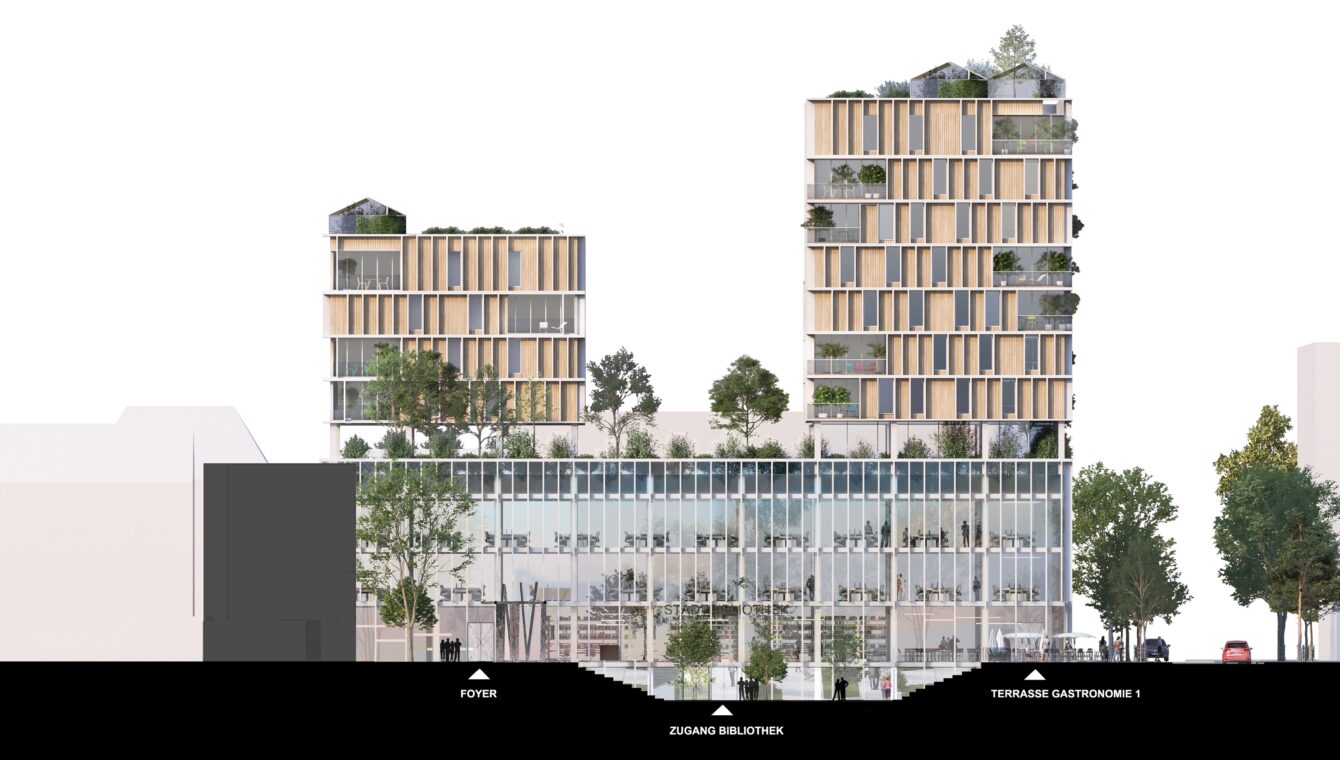 Intention - bias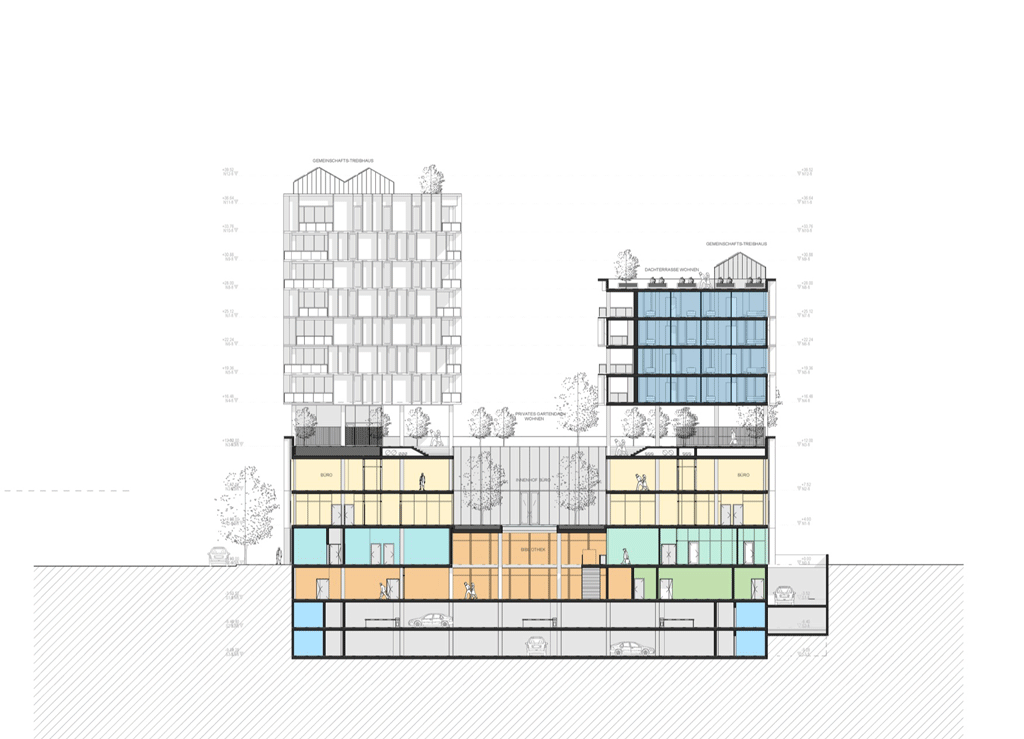 The project, centred around a square, is designed as an island of greenery in the heart of the city.

The base, with its large windows, houses the public areas. Its permeability allows independent access to different functions and avoids flow conflicts, while providing efficient use of space.

The upper levels, composed of three towers, house offices and housing. The façade is animated by a series of opaque and transparent elements. Composed of terraces, balconies and recesses, the buildings are designed to maximise living comfort.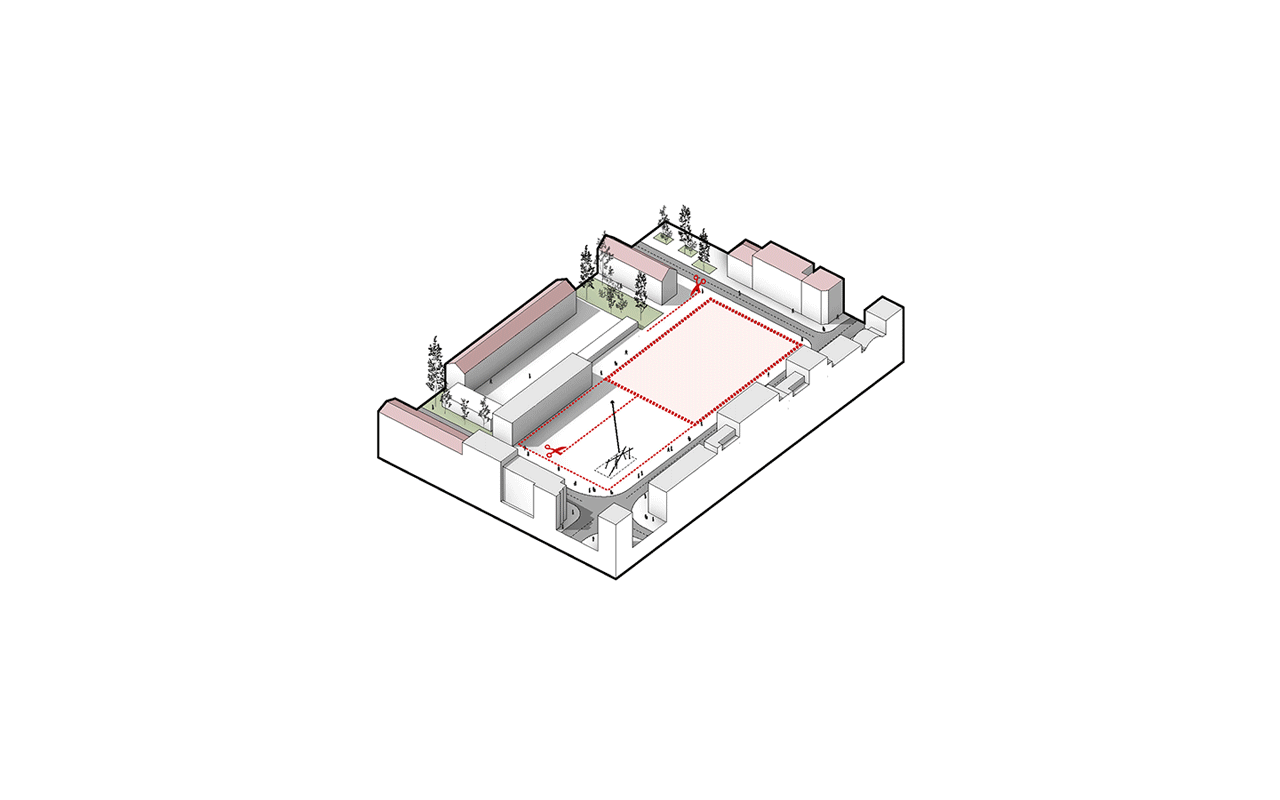 Team
Patriarche Group:
Patriarche (Architecture, Interior design, Engineering, BIM)