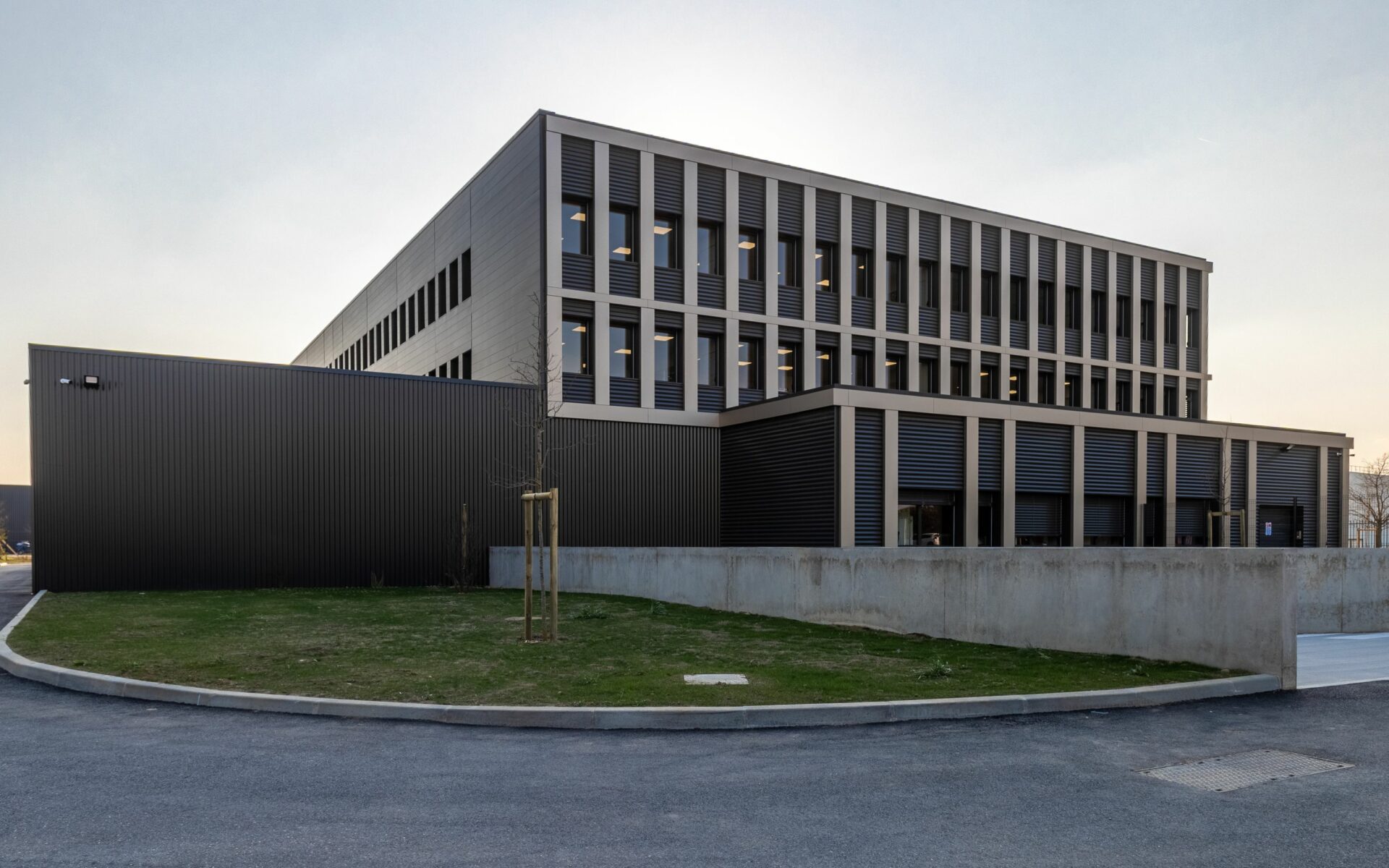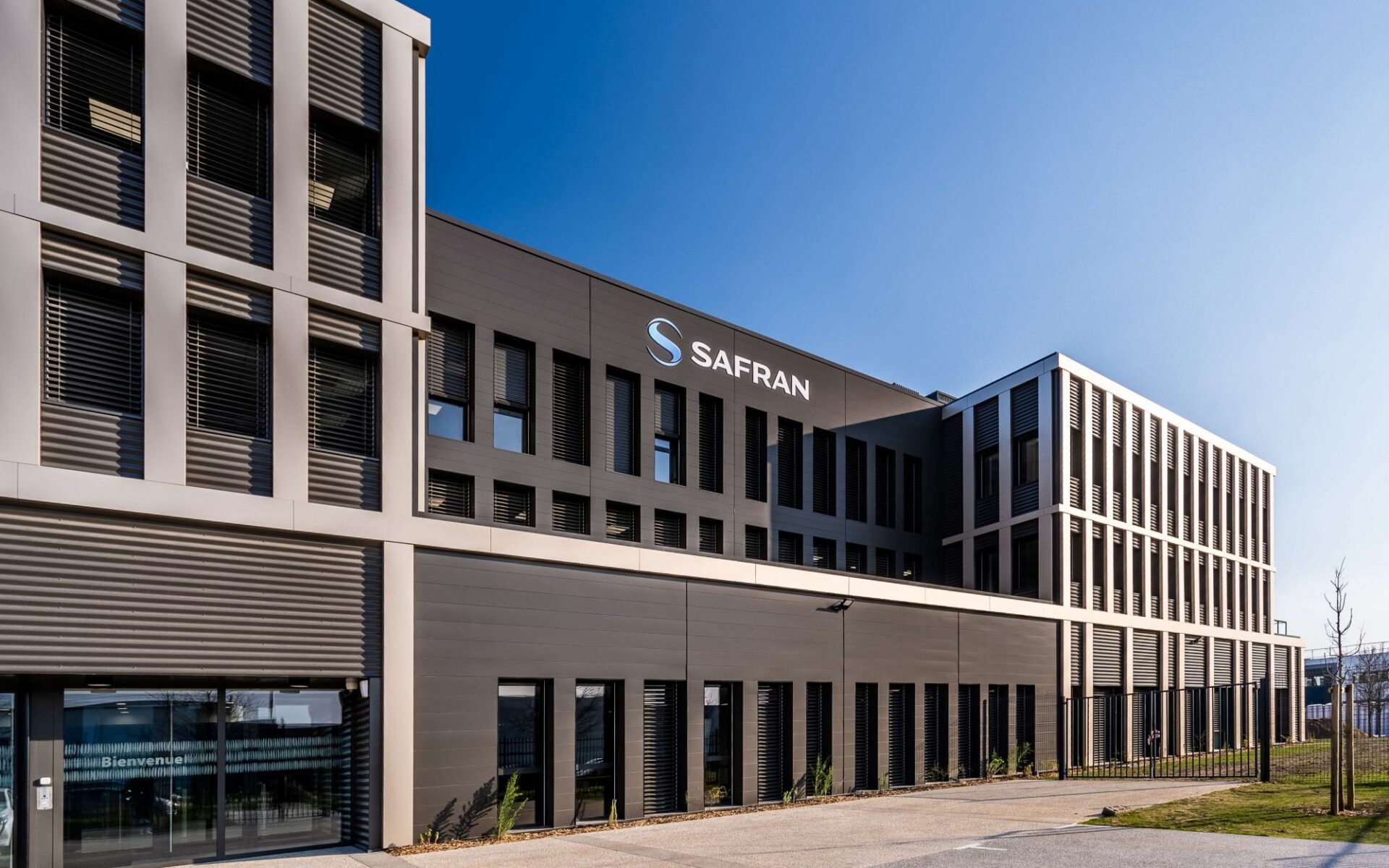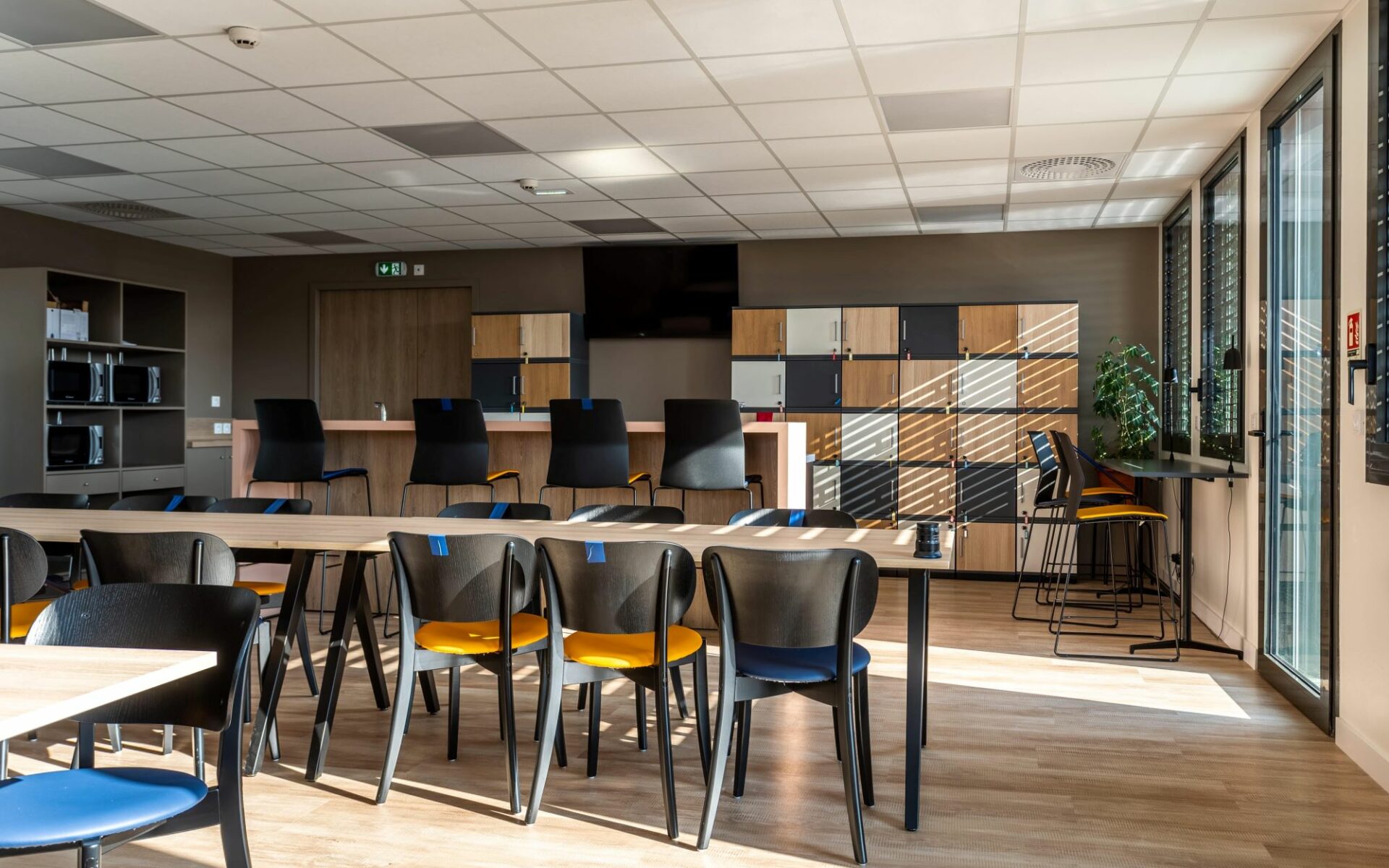 Le Mistral
Mixed-use office and laboratory facilities for Safran Electronics & Defense.
Located in the Rovaltain Business Park, close to the Valence TGV railway station, the 4,500 square metre project has an elegant architectural design that face on comprises two stepped back volumes on top of a wider base, covered by planted and landscaped terraces. Durable and with clean lines, the facade is contemporary in design and contributes to the thermal comfort of the building.

The overall building reads as a simple yet sophisticated design, surrounded by greenery.

Sustainable architecture is architecture built to allow and foster versatility, change, adaptation, or even flexibility.

We imagined a building in which it is good to work, with comfortable and bright work spaces with a view of the green terraces, and also spaces for employees to relax and unwind.

In the end, the project we proposed fitted with the functional programme, but one that is also truly scalable and expandable, designed to blend in with the site, adapted to the context and to new ways of working, and thus designed for the well-being of its future occupants.
Client :
Safran Electronics & Defense CDC - Crédit Agricole - Mutualia (Investisseurs)
Location :
Valence, France
Key points
Laboratories and clean rooms.
Usable green terrace.
Dynamic planning.
Performance environnementale
Green building site.
Bioclimatic design.
Photovoltaic self-consumption (solar panels).
Download the project sheet
Team
Patriarche group :
Patriarche (lead firm and architecture)
Patriarche Ingénierie (structural, HVAC, and electrical)
Patriarche DB (general contractor and direct contractor)
Bart (developer)