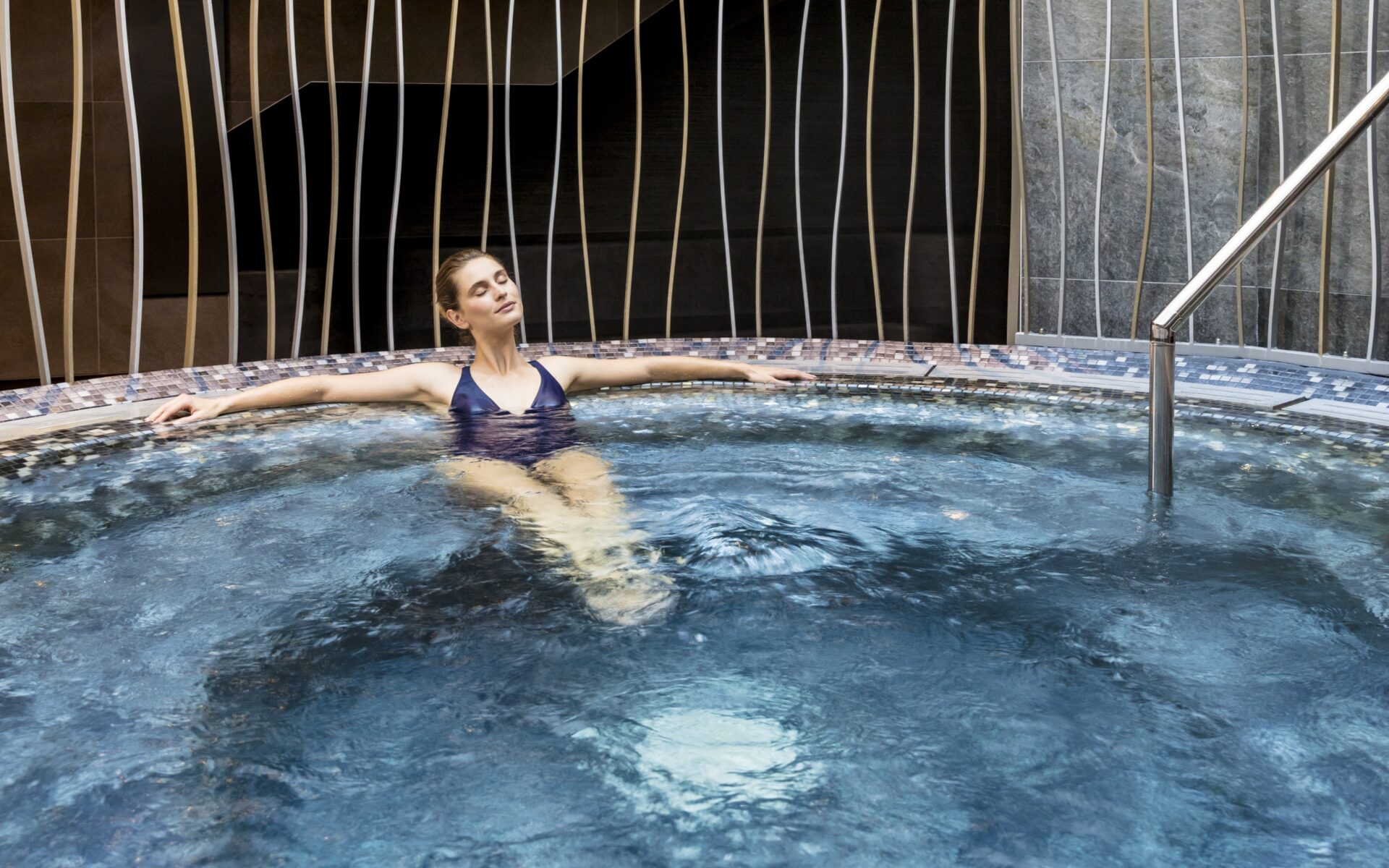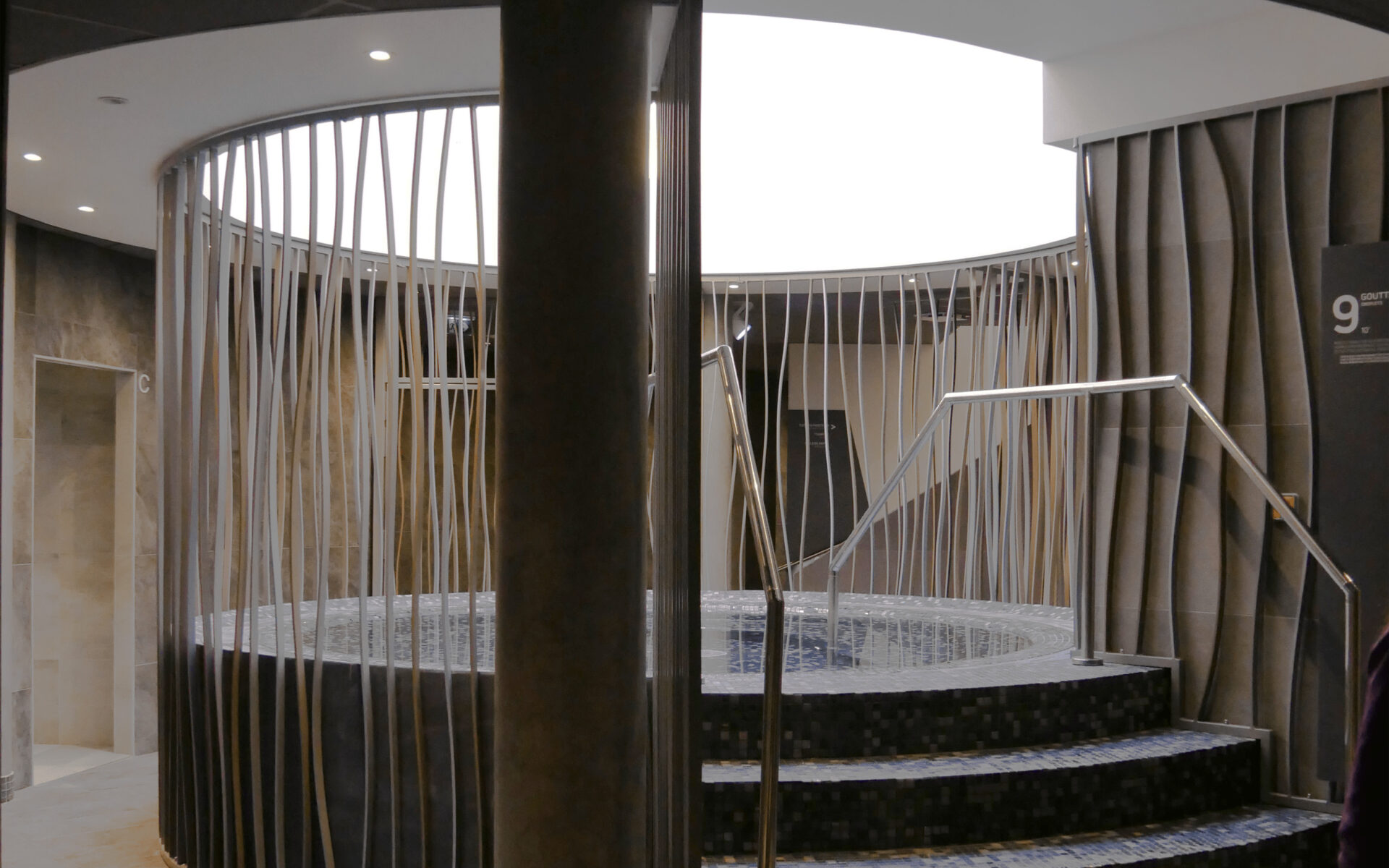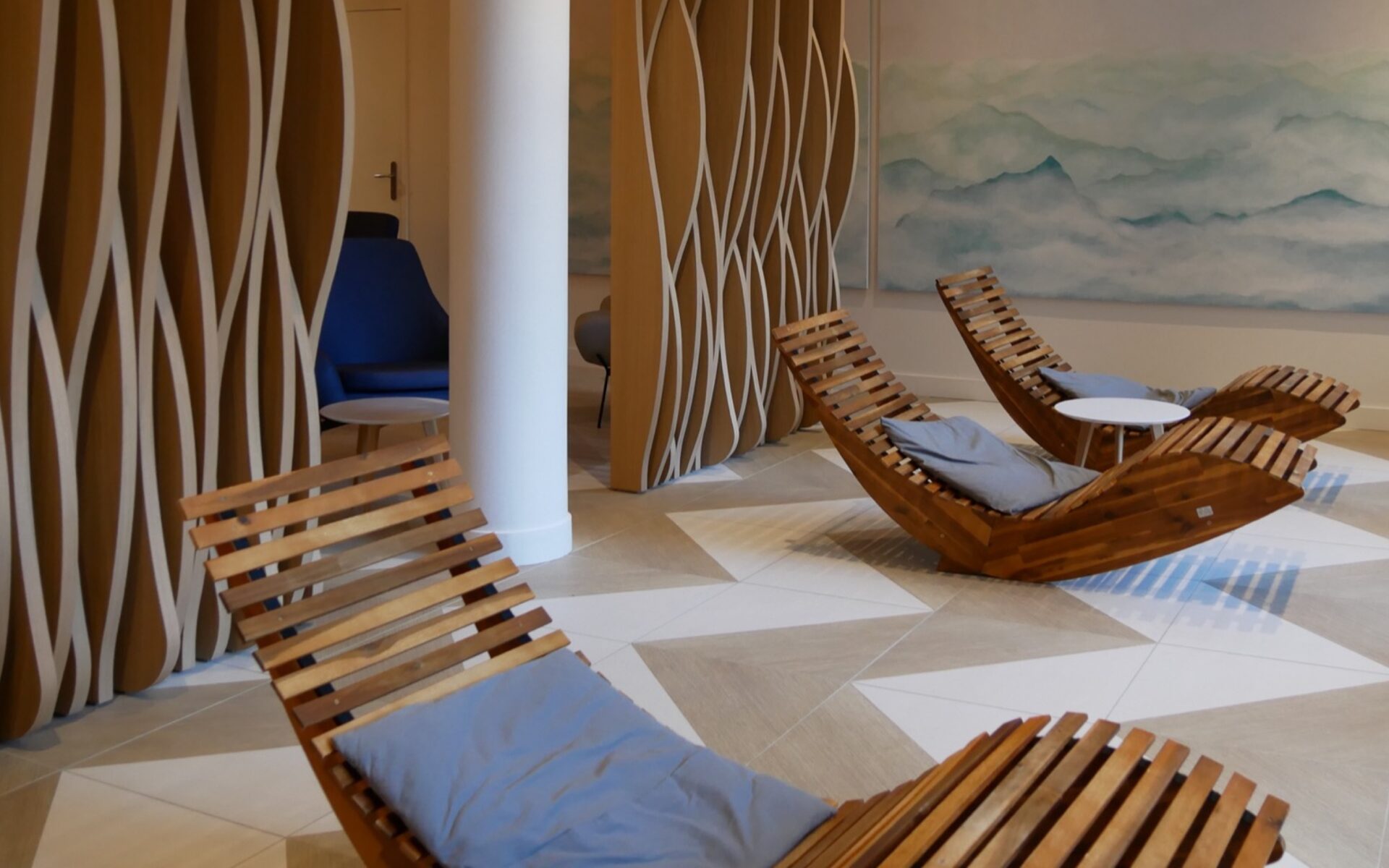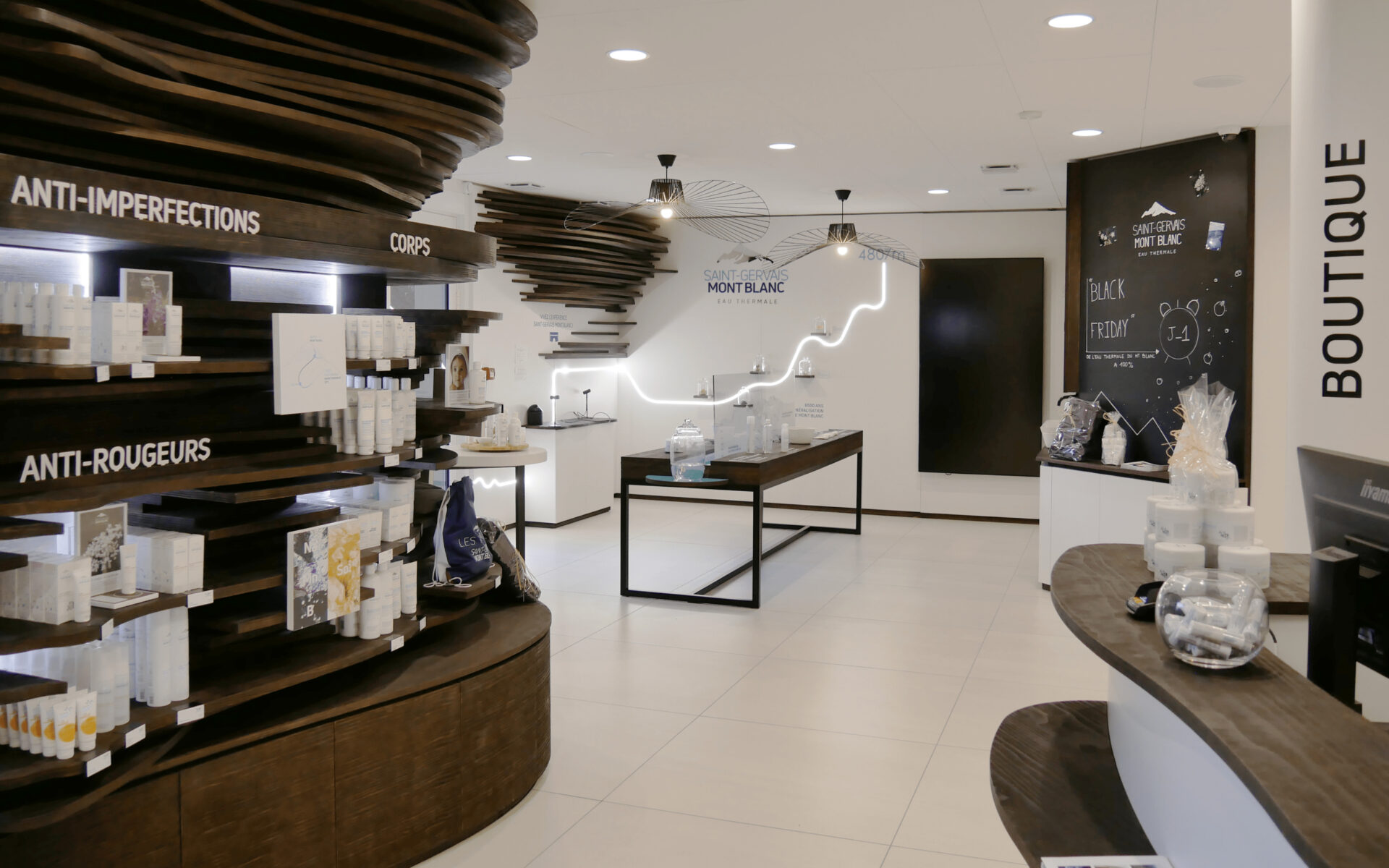 Saint-Gervais thermal baths
Renovation and upgrading of the building and grounds of the Saint-Gervais-les-Bains thermal baths.
Nestling in the hollow of Mont Blanc, the thermal baths built at the beginning of the 1990s were in need of modernising. The renovation took place in two phases. First, the old spa was demolished and replaced by a green park and outdoor pools.

In a second phase, the building's facade was renovated with the creation of more generous openings in order to bring in more natural light, using the design of the existing facades.

Finally, the 3 000 m2 interior was completely redesigned to offer greater comfort and a new identity in line with the Saint-Gervais Mont-Blanc skincare brand. A concept store, a spa thermal journey, various rest and treatment rooms have been designed with the greatest of care.

From a technical point of view, it was a question of redesigning certain areas, either substantially (complete overhaul of areas) or slightly (floors, walls, ceilings, lighting, HVAC, plumbing, etc.).

The work was carried out in different phases to ensure the continuity of the services offered by L'Oréal.
Location :
Saint-Gervais, France
Key points
Refurbishment of an occupied site.
Natural light.
Inclusive spa thermal journey.
Flow optimisation.
Download the project sheet
Team
Patriarche group :
Patriarche (Architecture, Interior architecture, Urban design, Environmental Building Quality [EBQ], and BIM)
Patriarche Ingénierie (general construction and cost assessment)
Partners :
Les Eclaireurs
Oasiis
Les Architectes du Paysage
Credits :
Photos ©Jérome Galland ; ©Patriarche