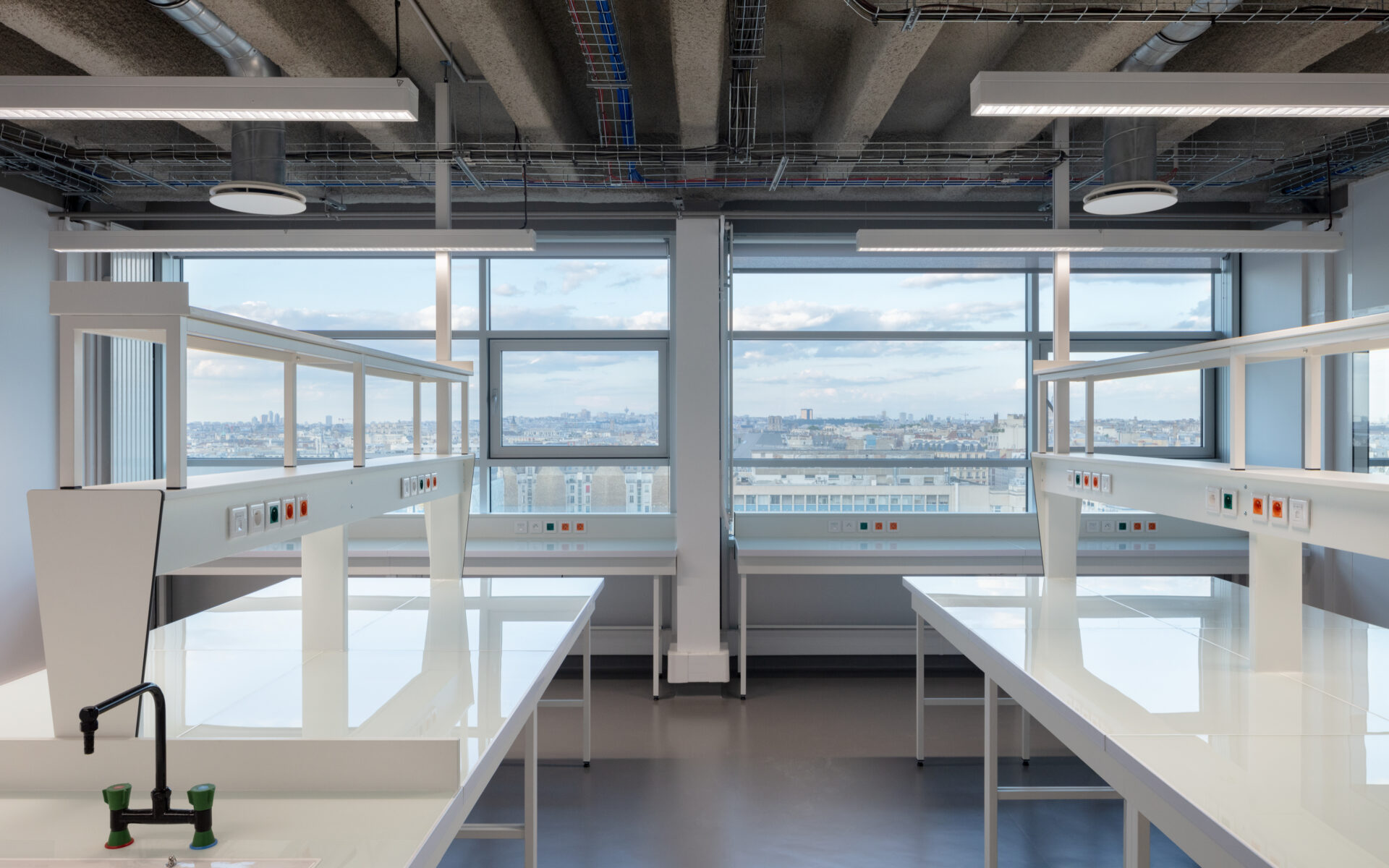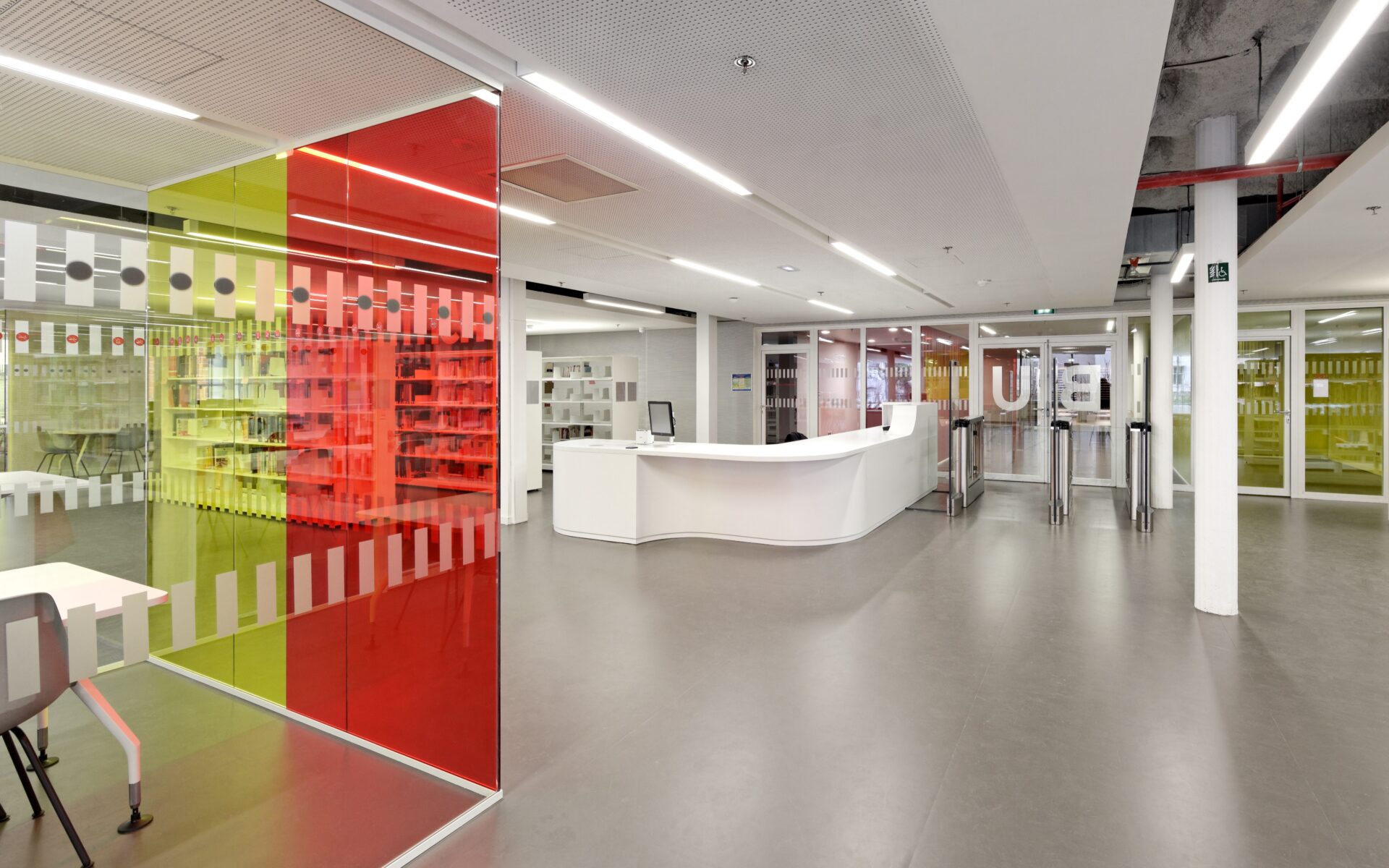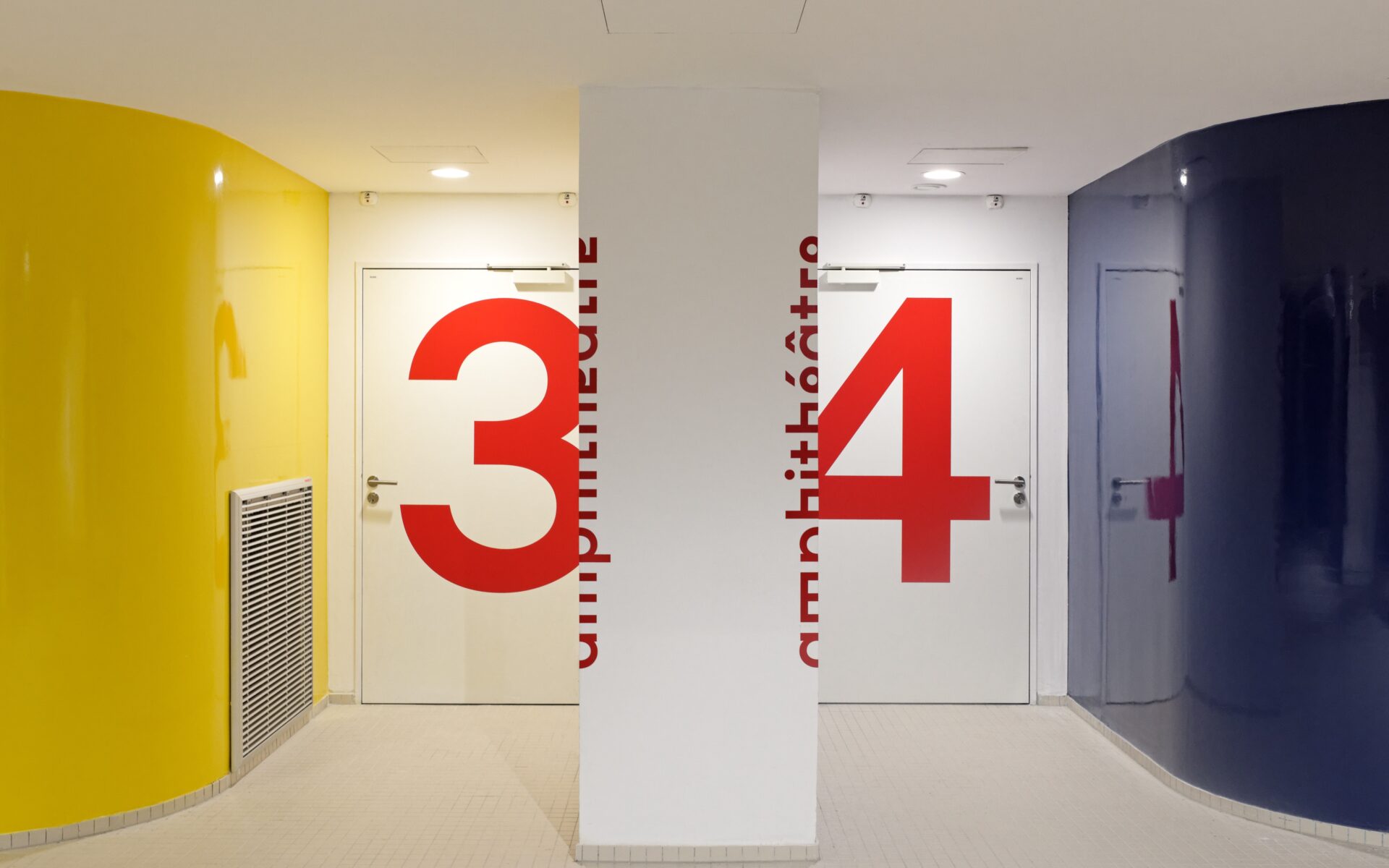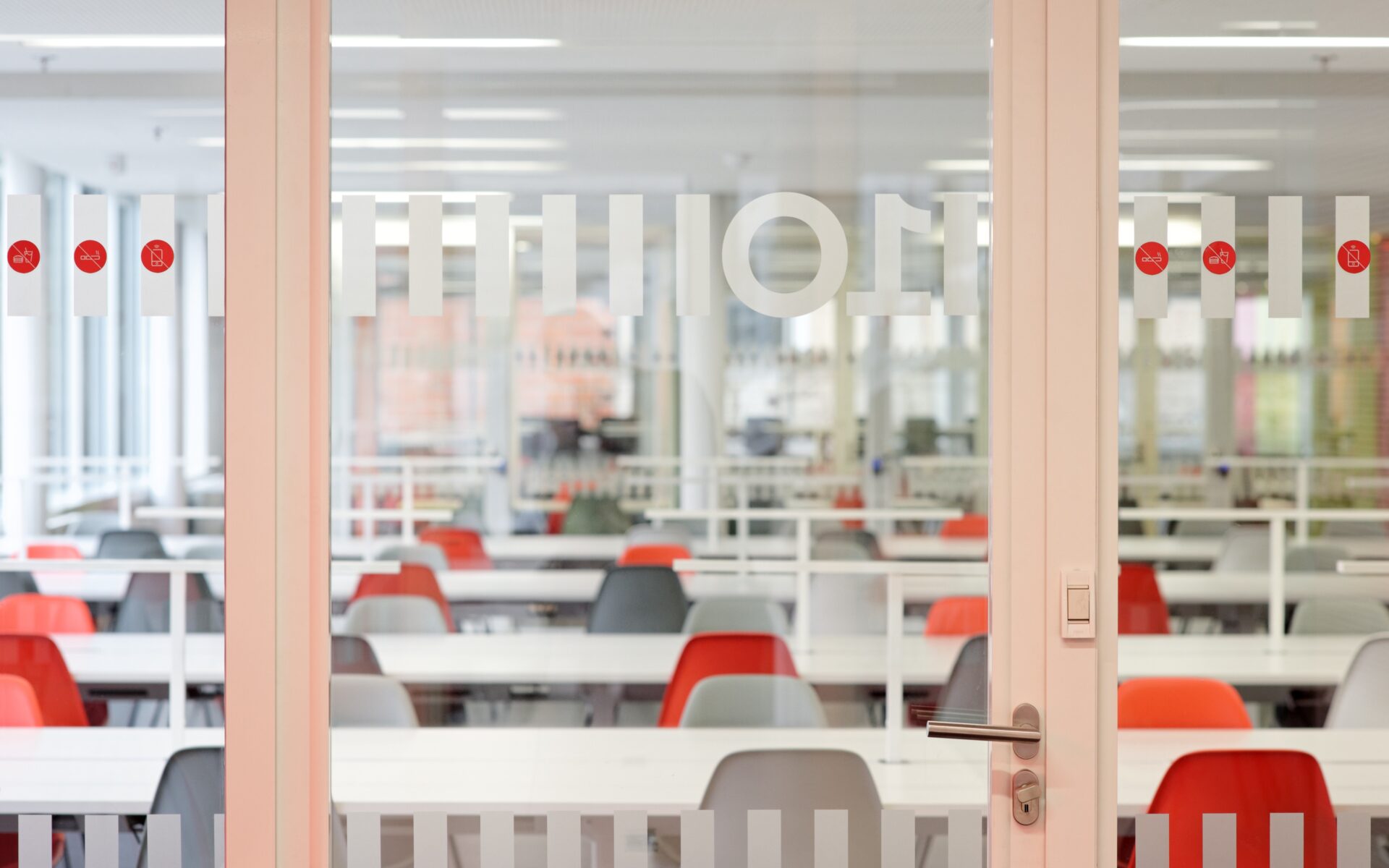 Necker
Refurbishment of the high-rise Necker Faculty of Medicine research and teaching building.
This is a major refurbishment of the high-rise research and teaching building and the removal of asbestos. The challenge was to know how to respect the original architectural style of this 1966 building - designed by André Wogenscky in the heart of Paris and likely to be listed as a 20th century heritage building - while at the same time adapting it to contemporary requirements, such as energy efficiency and thermal compliance standards, technical and functional performance with a greater capacity to adapt to new uses, high-rise regulations, and new design trends. Targetted architectural interventions have made it possible to reinforce the structure for the reorganisation of the work spaces, such as the research laboratories, amphitheatres, classrooms, and the laboratory animal house.
Client :
Université René Descartes
Key points
Legibility and organisation of flows.
Improved indoor air quality.
Performance environnementale
High Environmental Quality (HEQ) approach.
Green construction site charter.
Energy-efficient refurbishment.
Sound and hygienic materials.
Download the project sheet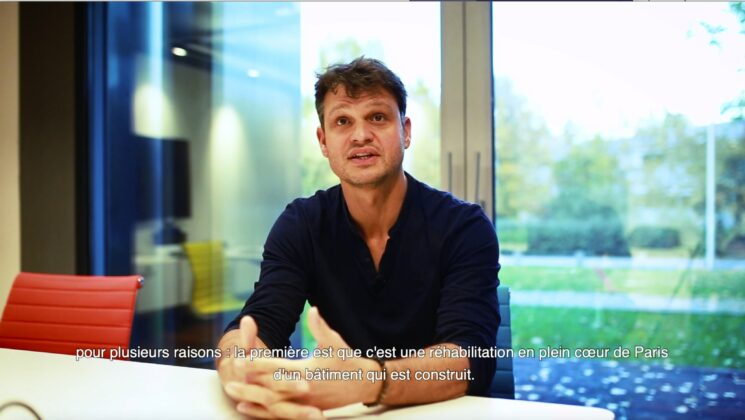 Sébastien CLERT
Responsable Transition environnementale - Patriarche
Team
Patriarche group :
Patriarche (architecture and High Environmental Quality [HEQ] standards)
Patriarche Creative (signage)
Partners :
Henn Architeckten,
IGREC Ingénierie,
Vanguard Ledigarcher,
VisionLab Architekturexport