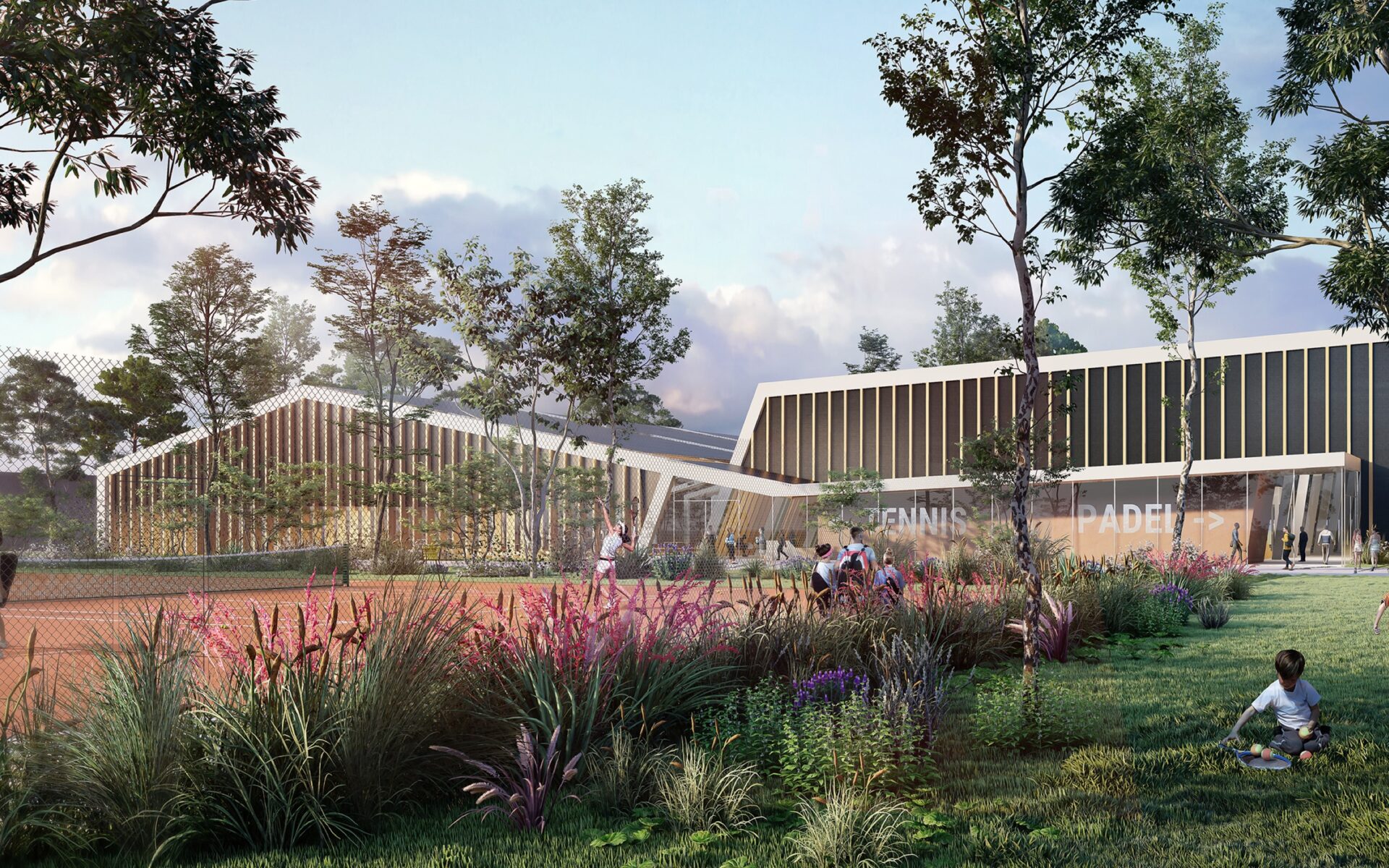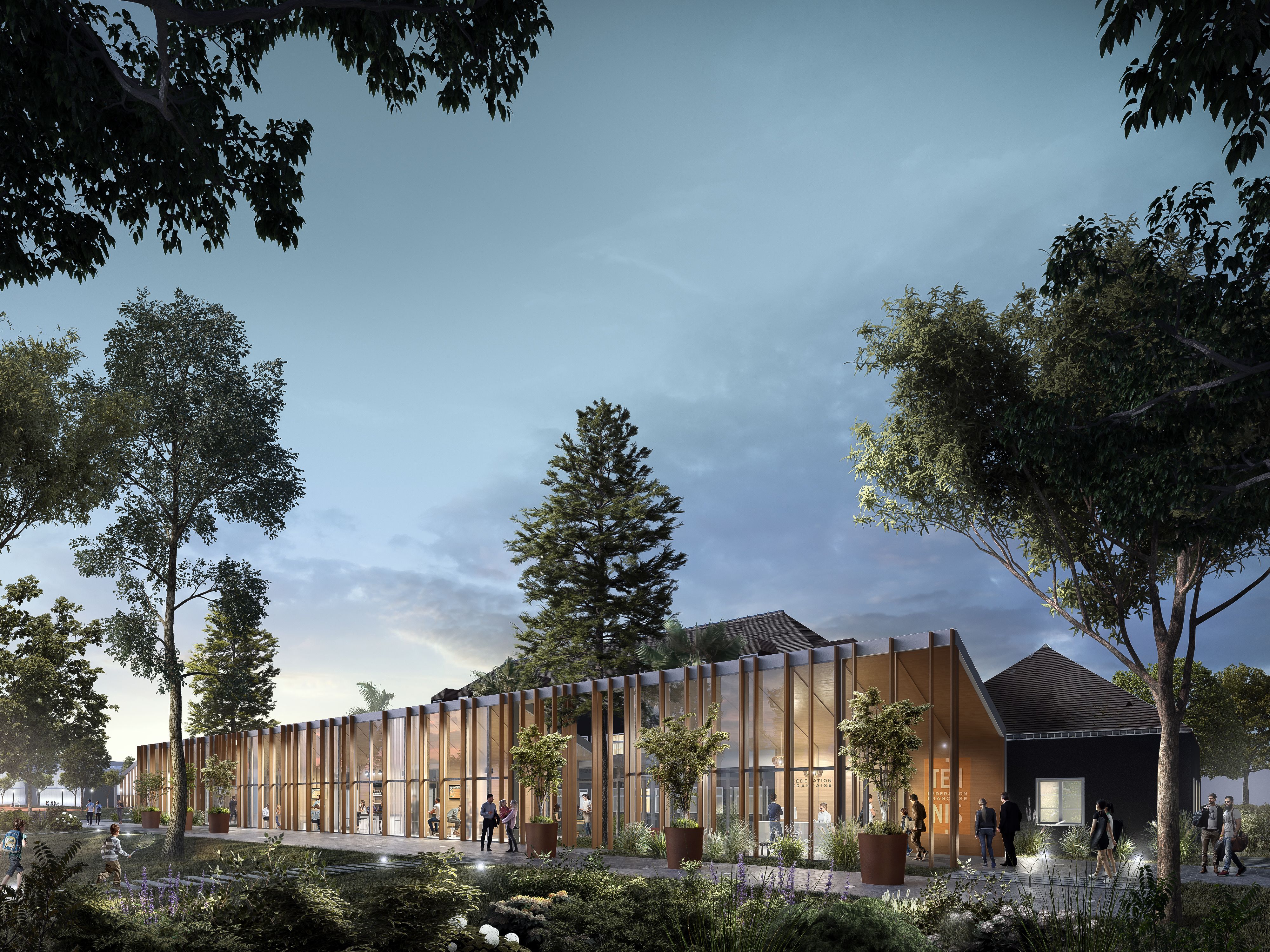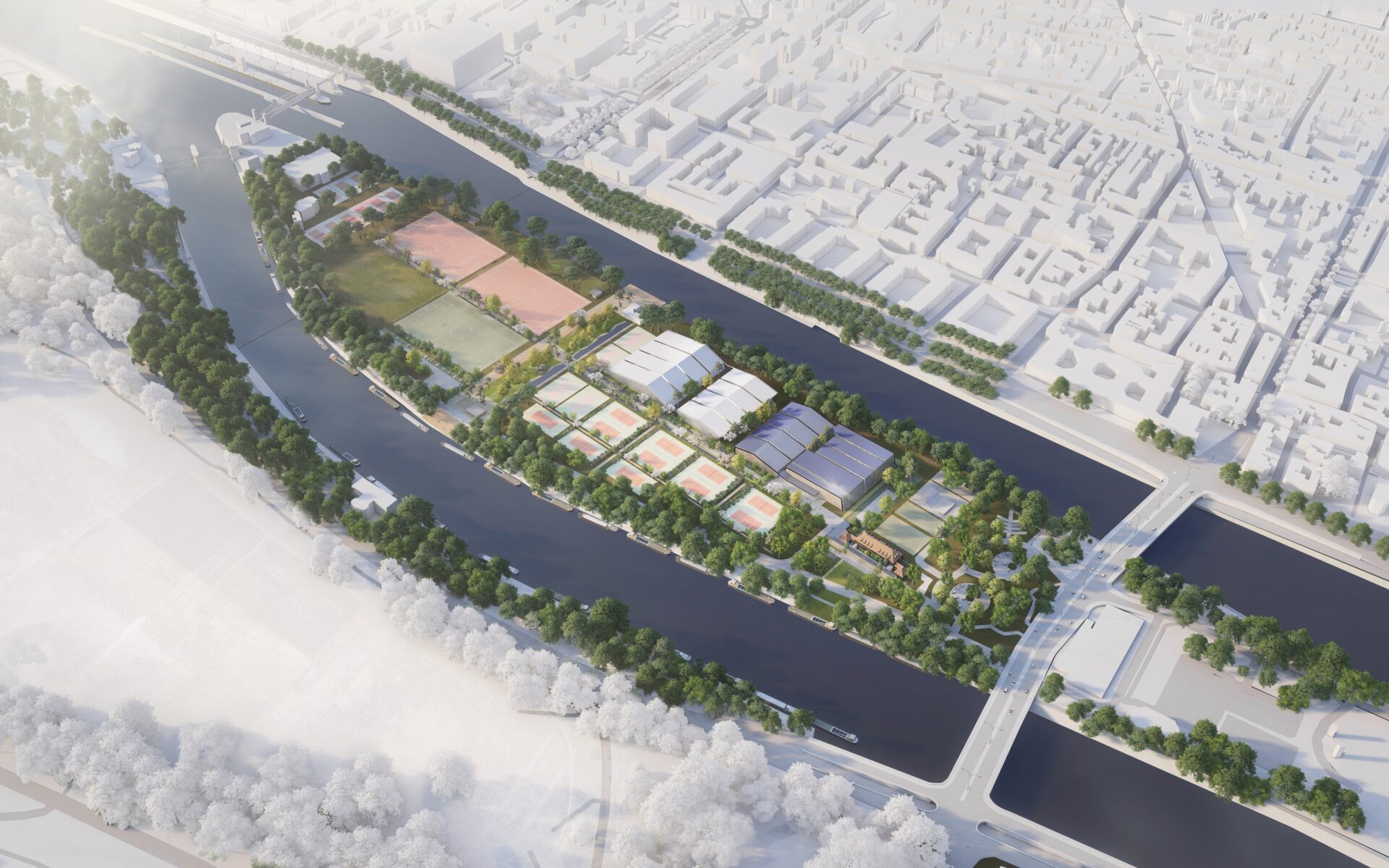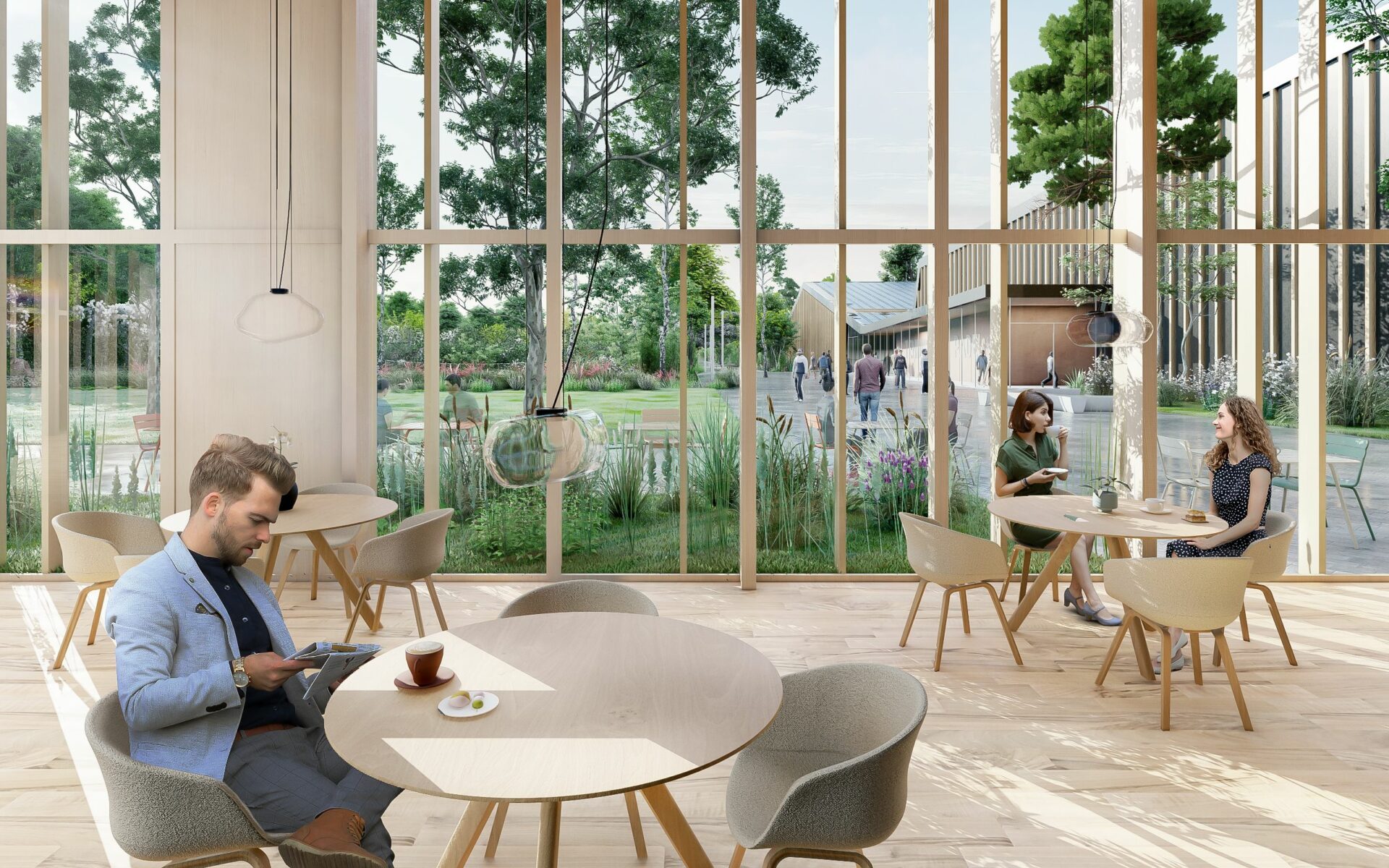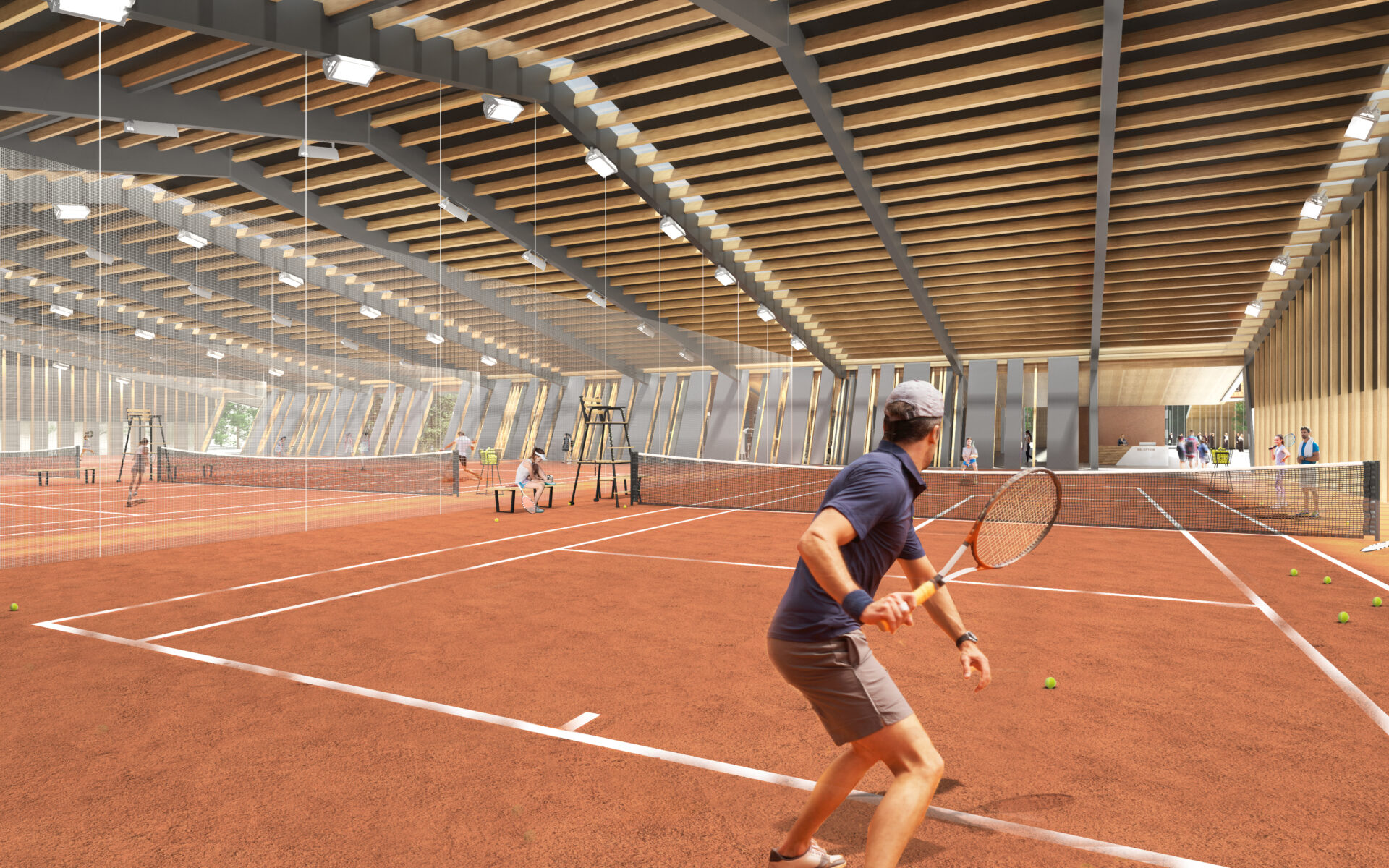 FFT
Competition for the renovation of the Ile de Puteaux sports centre.
The project entails enhancing the image of and increasing the number of visitors to this historic 19th century sports centre in the heart of the greater Paris area, between the Bois de Boulogne and the La Défense district, through the development of new activities and the upgrading of existing facilities.
The aim is to transform the perception of this purely sports park into an "urban park" in which sports areas are integrated into it.
The development of the external spaces is organised around seven distinct areas: the activity halls; the main central avenue; the site entrance; the central green space, perpendicular to the
main avenue, linking the two sides of the development; the two parking areas, one of which already exists; and the urban golf course.
Client :
Fédération française de Tennis
Location :
Puteaux, France
Key points
Urban park.
Enhancement of outdoor facilities.
Wooden structure.
Long-span buildings.
Sports hall.
Extension.
Performance environnementale
Bioclimatic design.
Energy efficient building envelope.
Low-carbon building materials.
Water management.
Improvement of biodiversity.
Download the project sheet
Team
Patriarche group
Patriarche (Architecture, Environmental Building Quality [EBQ], and BIM)
Patriarche Ingénierie (General construction and cost assessment)
Partners
Cyprium,
Indiggo,
Osmose ingenierie,
Land'act,
Venue advisory