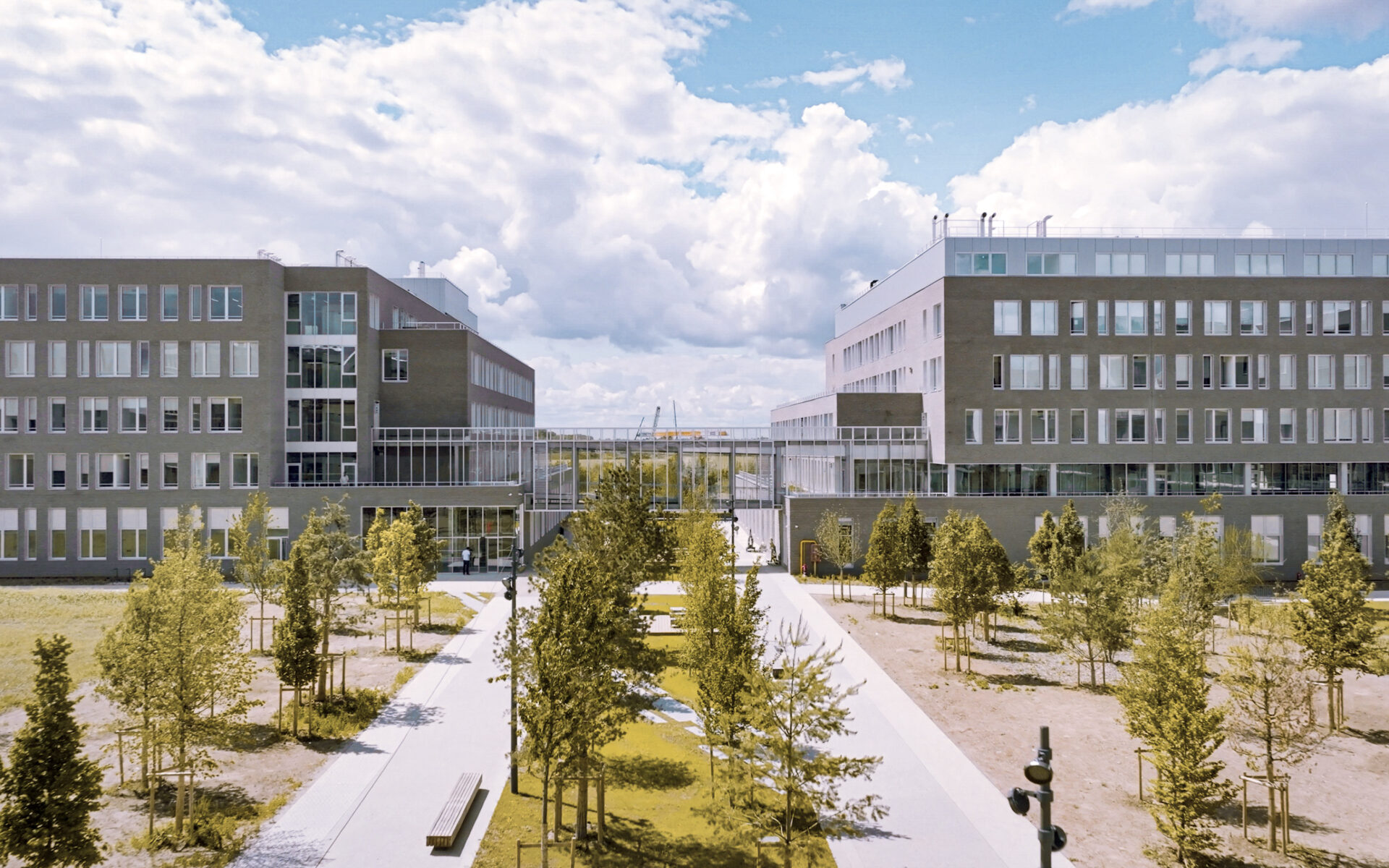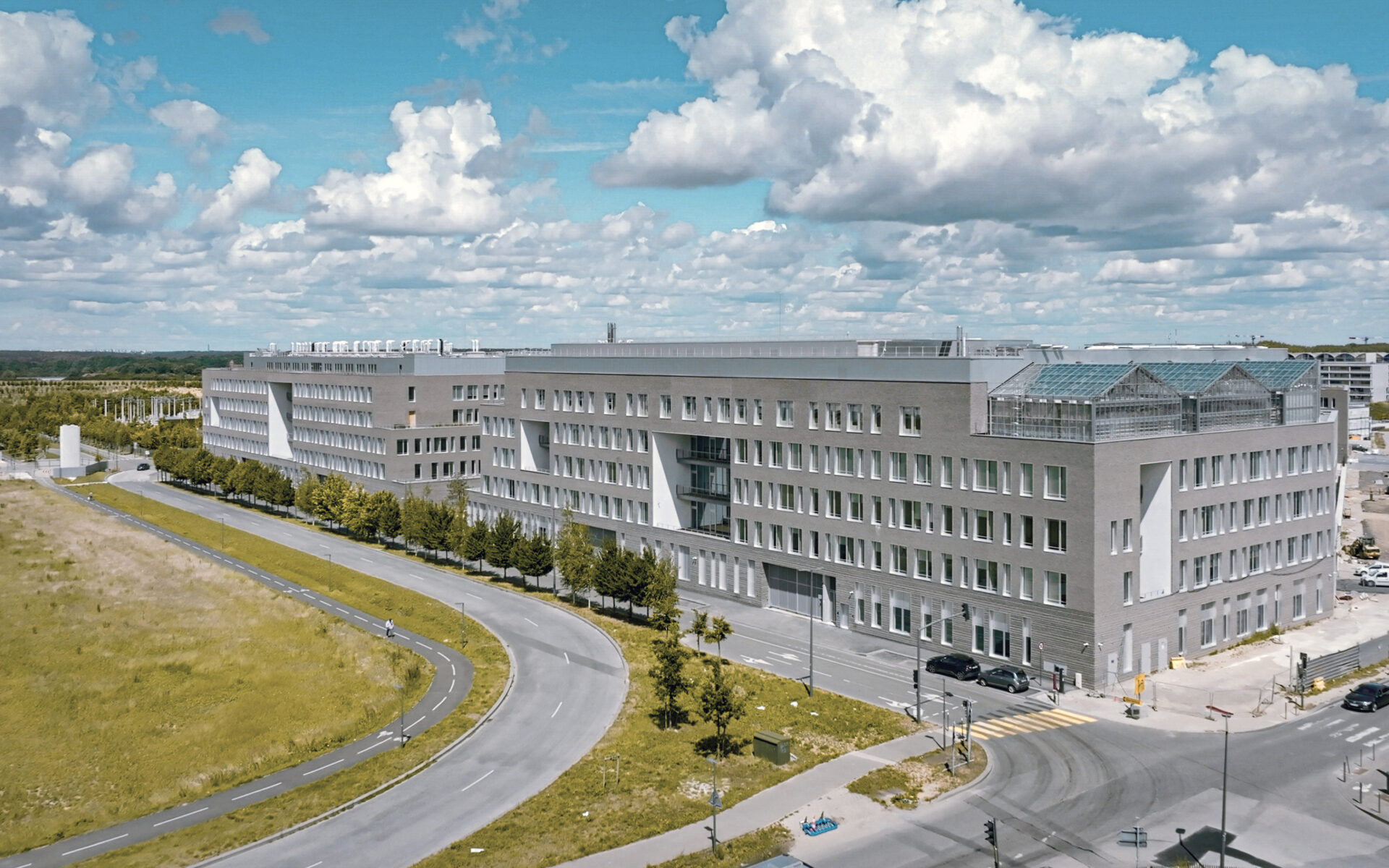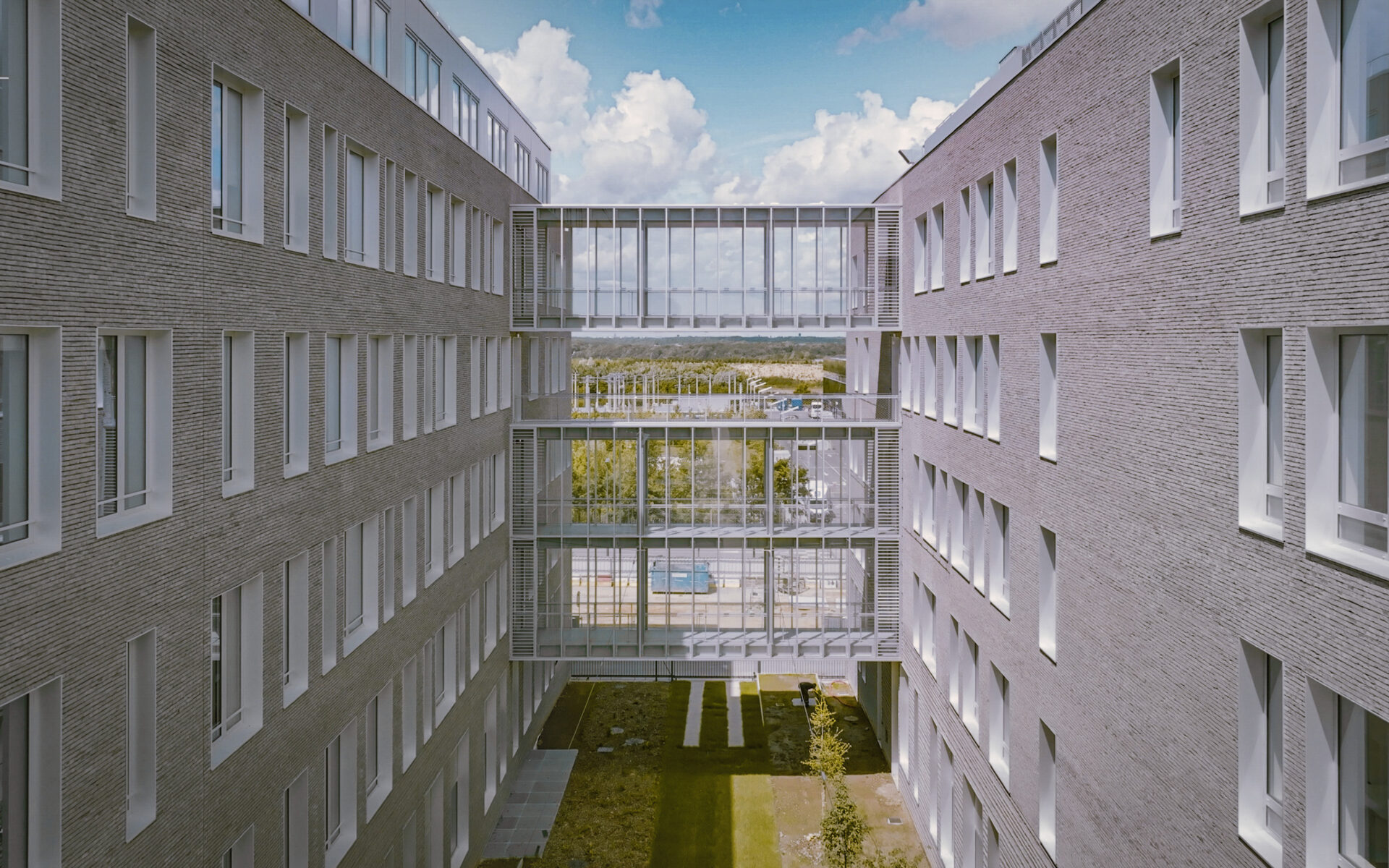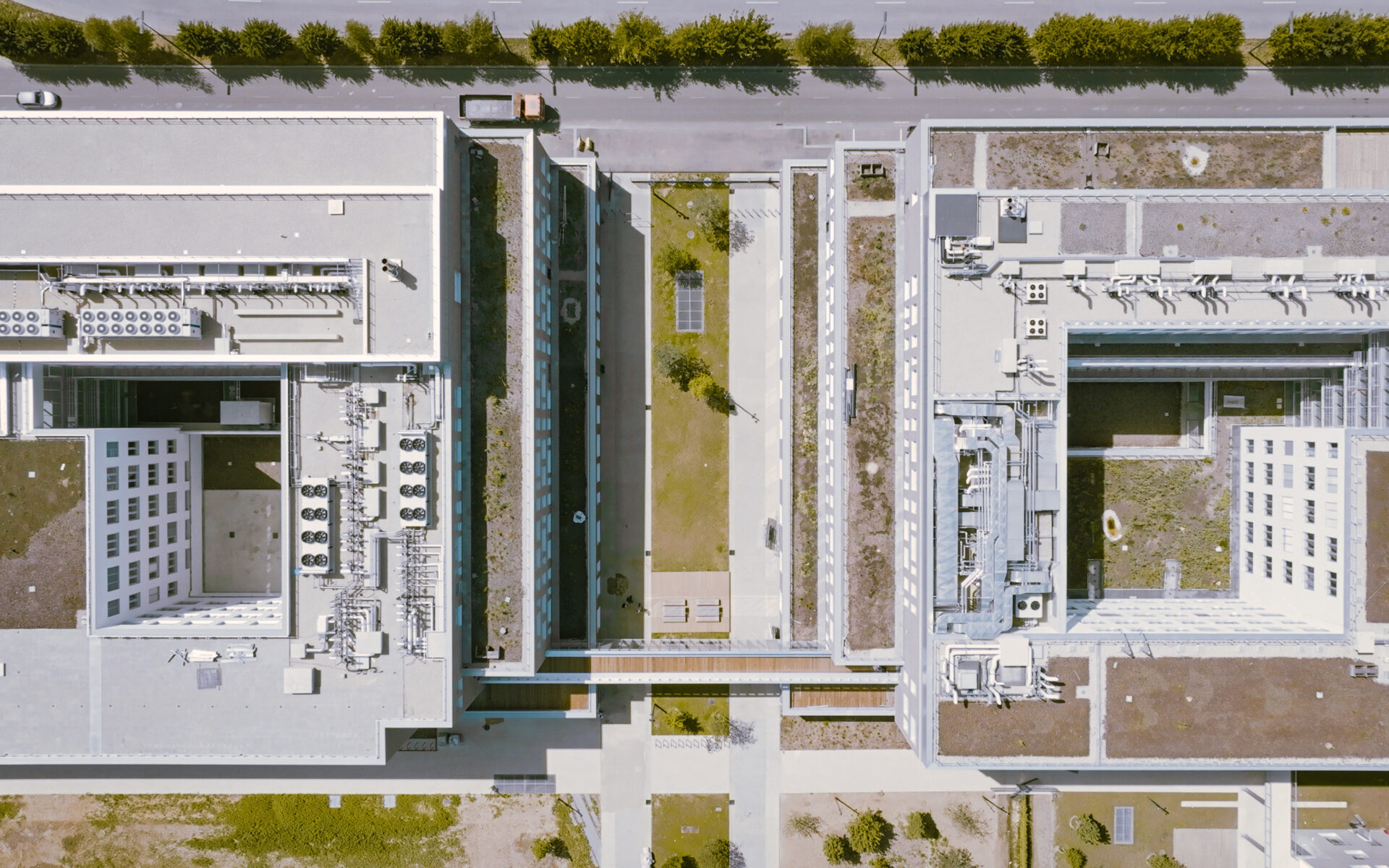 AgroParisTech - Saclay Campus
Design of pavilions and buildings organised around a central park to enhance proximity and facilitate contacts between teaching and research.
The Agronomy School used to cover 250 hectares. It was subsequently condensed to 2 hectares to accommodate the Paris School. The configuration of the premises must also allow for the latest in teaching and research methods. Teaching areas, L1/L2/L3 laboratories, S1 greenhouses and C3 climate chambers have been grouped together in a malleable environment. All the buildings, linked by footbridges at various levels, overlook a well-landscaped 1.5 hectare park.
Meeting rooms and community areas occupy centre stage in each of them to facilitate contact. Offices and laboratories face each other on the perimeter so that users can alternate between concentration and interaction.
Client :
CAMPUS AGROS SAS
Location :
Palaiseau, France
Key points
Functionality and readability.
Campus identity.
Occupant well-being.
Opening onto the landscape.
Performance environnementale
RT 2012
HQE Tertiary Sector Building Certification - excellent ranking
Effinergie + label
CEP RT 2012 -30%
Download the project sheet
Team
Patriarche group
Patriarche/Lacoudre (Architects)
Marc Mimram
Agence TER
Topager
Betip
WSP
TEM Partners
Artelia
Franck Boutté
Altétia
Alternative
DAL
Cider
Partners
QEB
Conception d'un espace halle vitrée au fonctionnement proche d'une serre.
Utilisation du végétal et de l'eau dans la conception bioclimatique.
Matériaux de construction à base de terre.
Engagement énergétique sur 30 ans sur la base des calculs en STD.