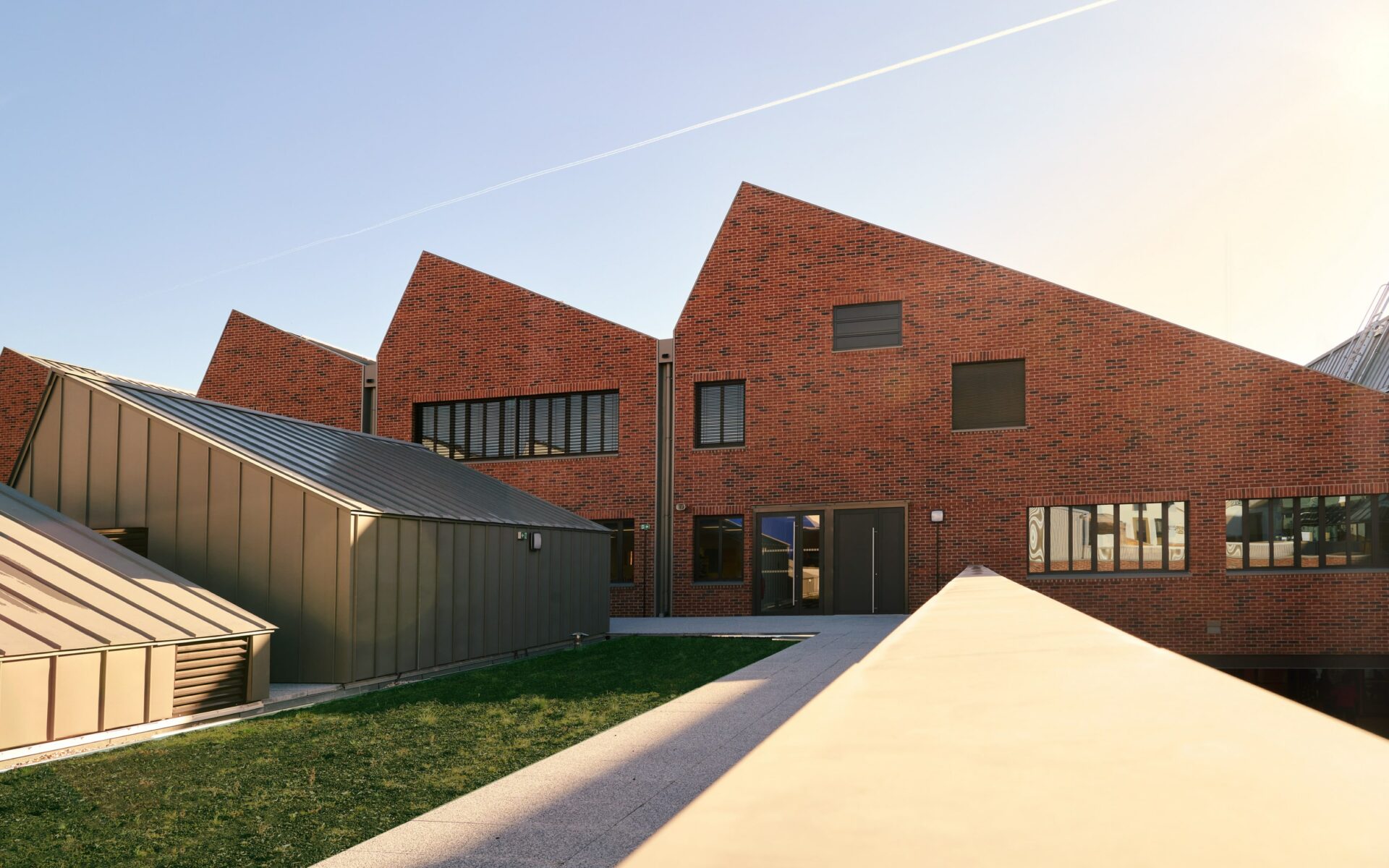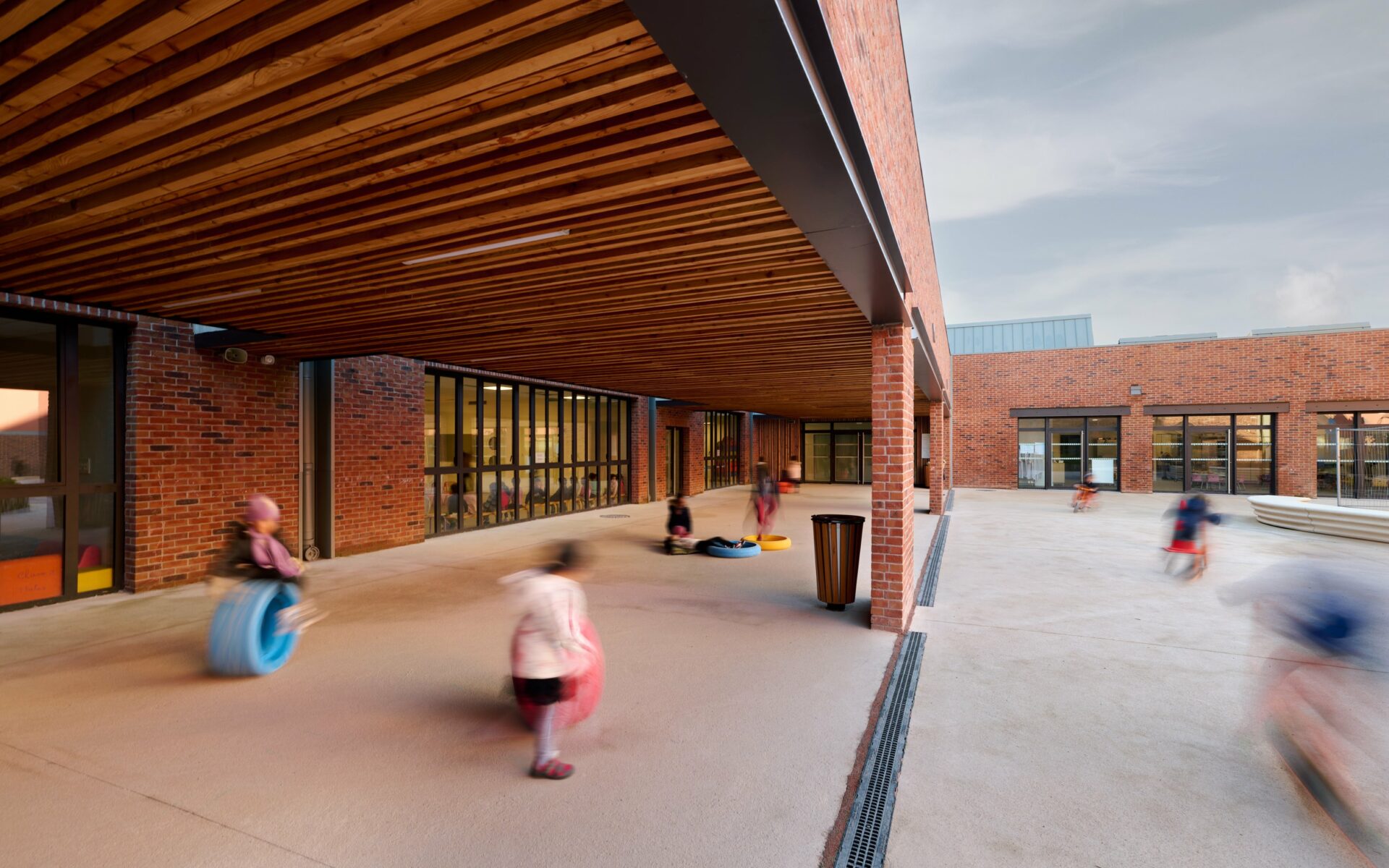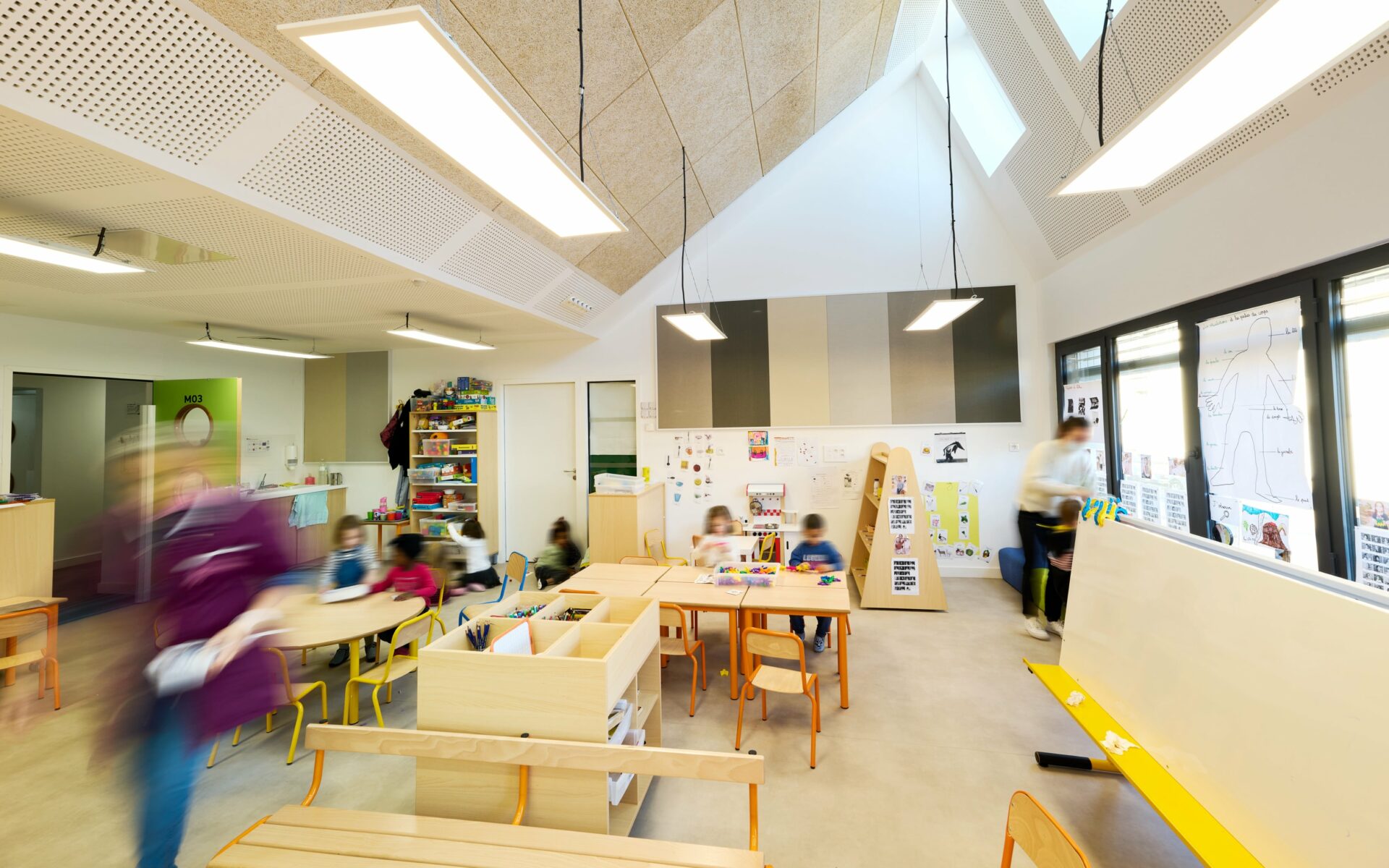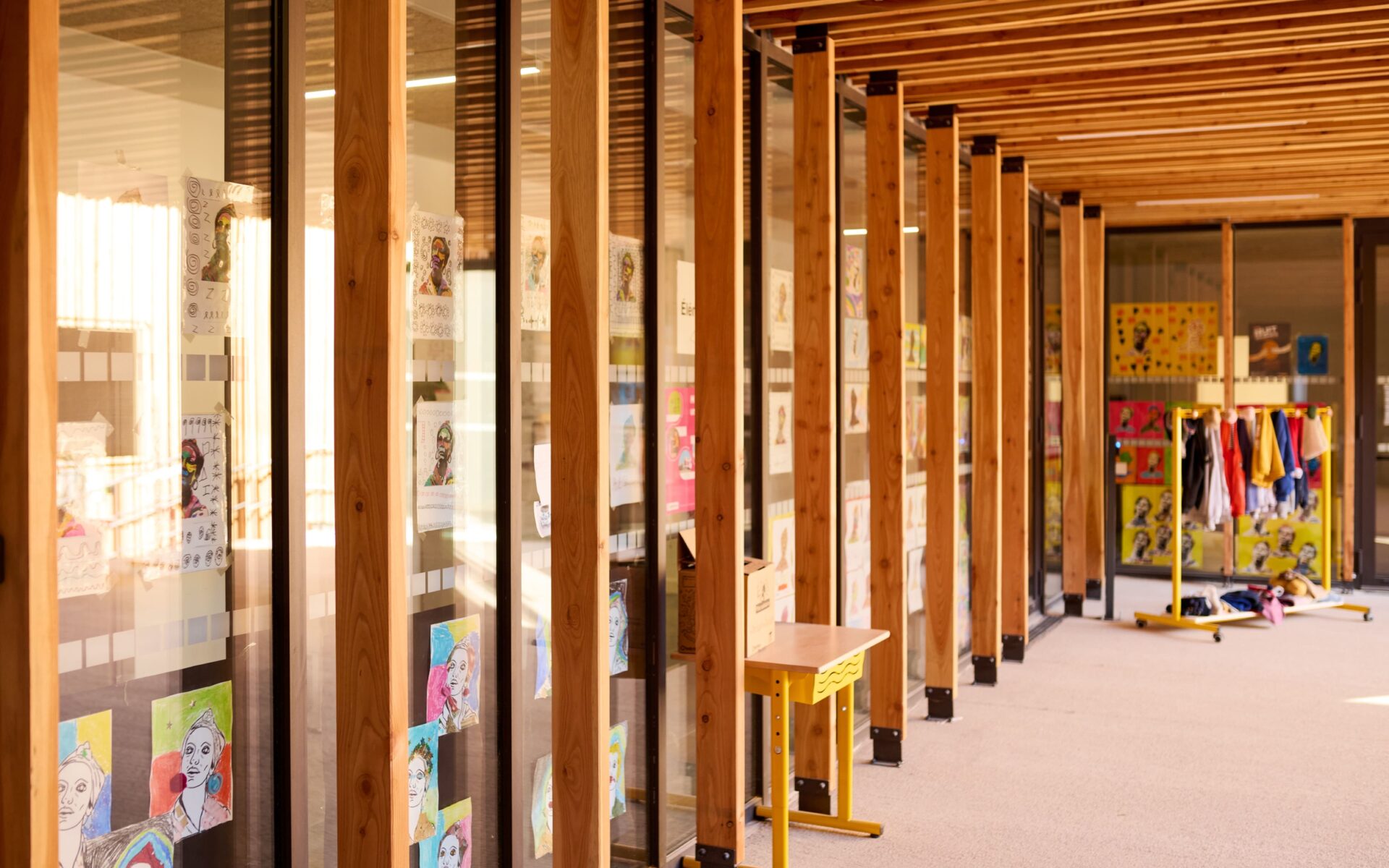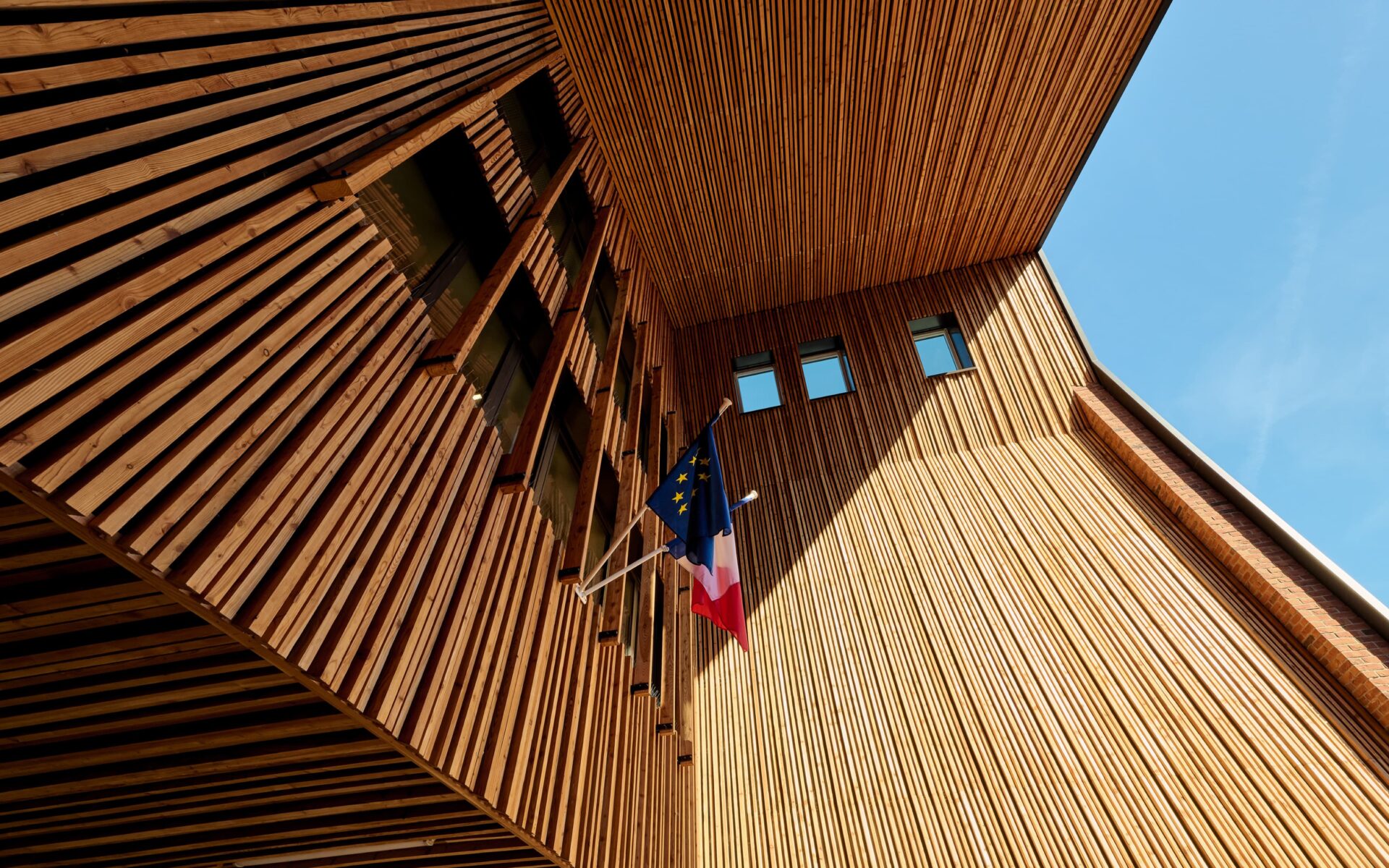 Groupe scolaire Modeste Testas
Construction of a positive energy school building.
Located in the Bassins à Flot district of Bordeaux, the Modeste Testas school group's shed architecture in metal and brick recalls the industrial history of the area.

The north-facing glazed sheds bring natural light into the classrooms, multi-purpose space and the corridors. Their southern roof slopes are fitted with photovoltaic panels, which take full advantage of the sun's rays to make the school a positive energy building.

The combination of space, lots of natural light, good acoustics and good air quality creates an environment that is good for children's concentration, for holding their attention and for the teachers' well-being.

Combining natural and warm materials, planting in the playground, along with with careful attention to the architectural details, creates a calm atmosphere and makes going to school a pleasure as well.
Client :
Bordeaux Métropole
Location :
Bordeaux, France
Key points
6 nursery school classes.
10 primary school classes.
Common areas and staff accommodation.
Multi-purpose space.
Brick, wood and zinc.
Performance environnementale
High Environmental Quality standard: BEPOS (positive energy building).
Positive energy building.
Energy performance standard: RT 2012 (French energy consumption regulation).
Download the project sheet
Team
Patriarche group :
Patriarche (Architecture)
Partners :
Artelia Bâtiment & Industrie,
IdB Acoustique,
Nobatek,
Gescor