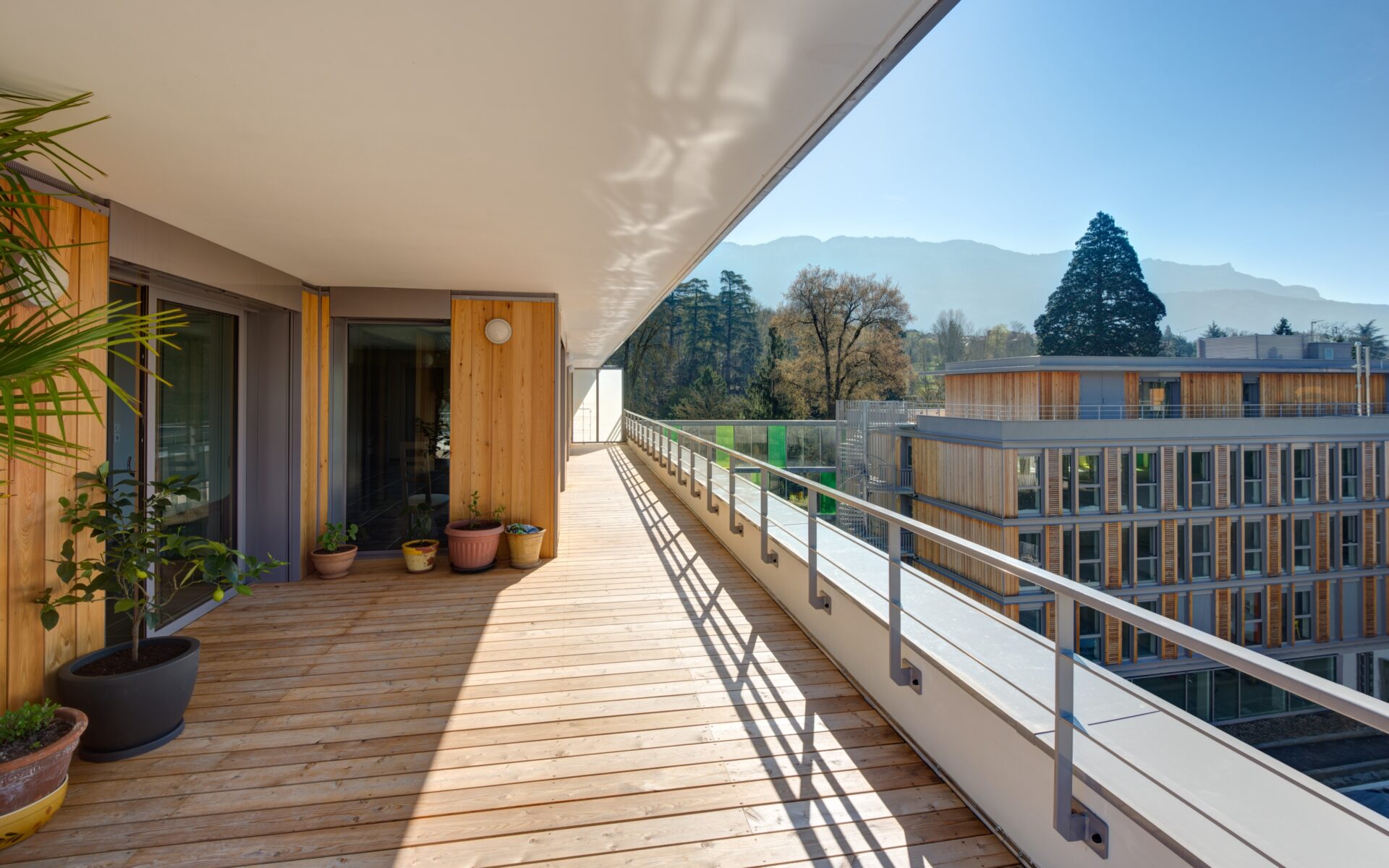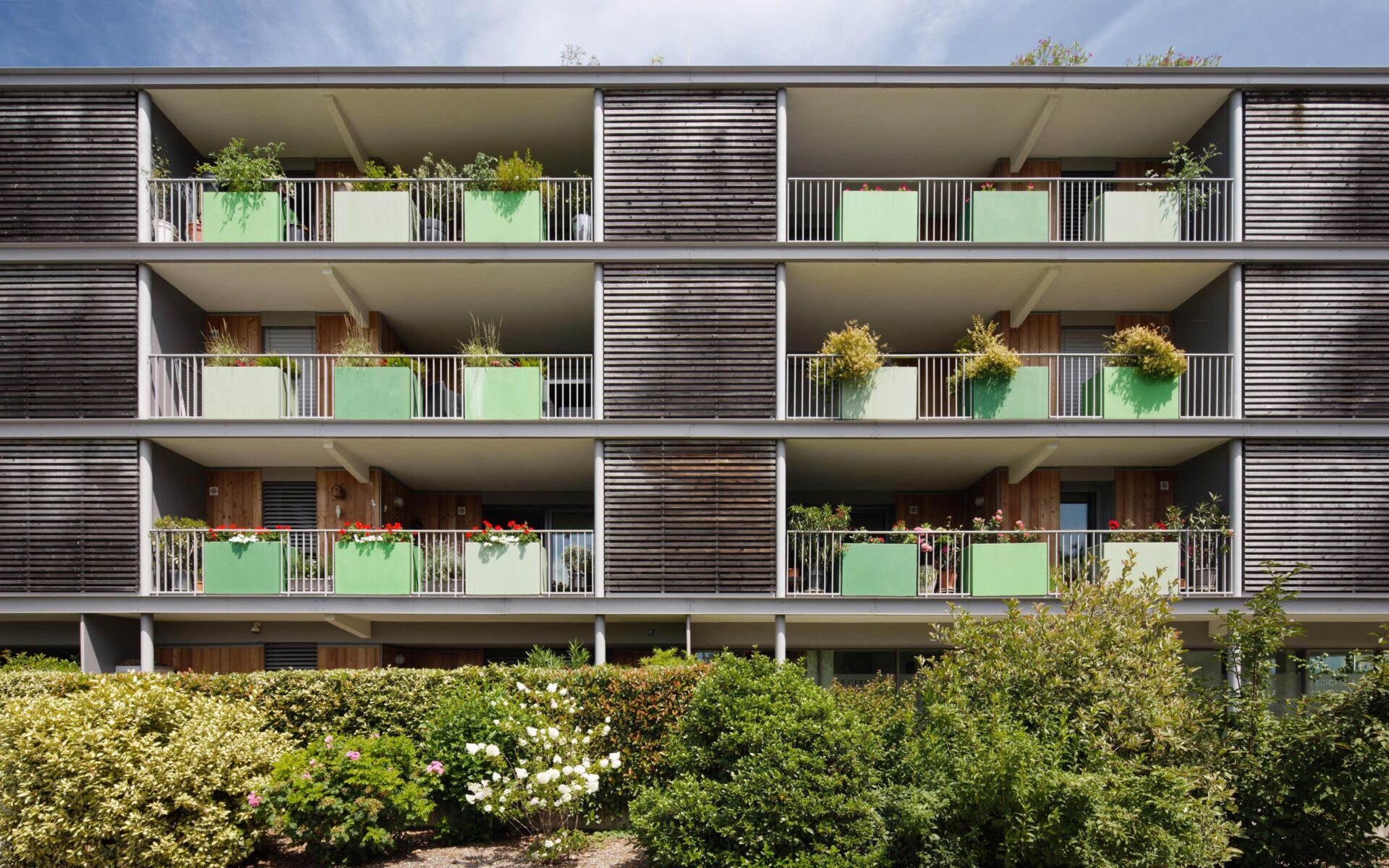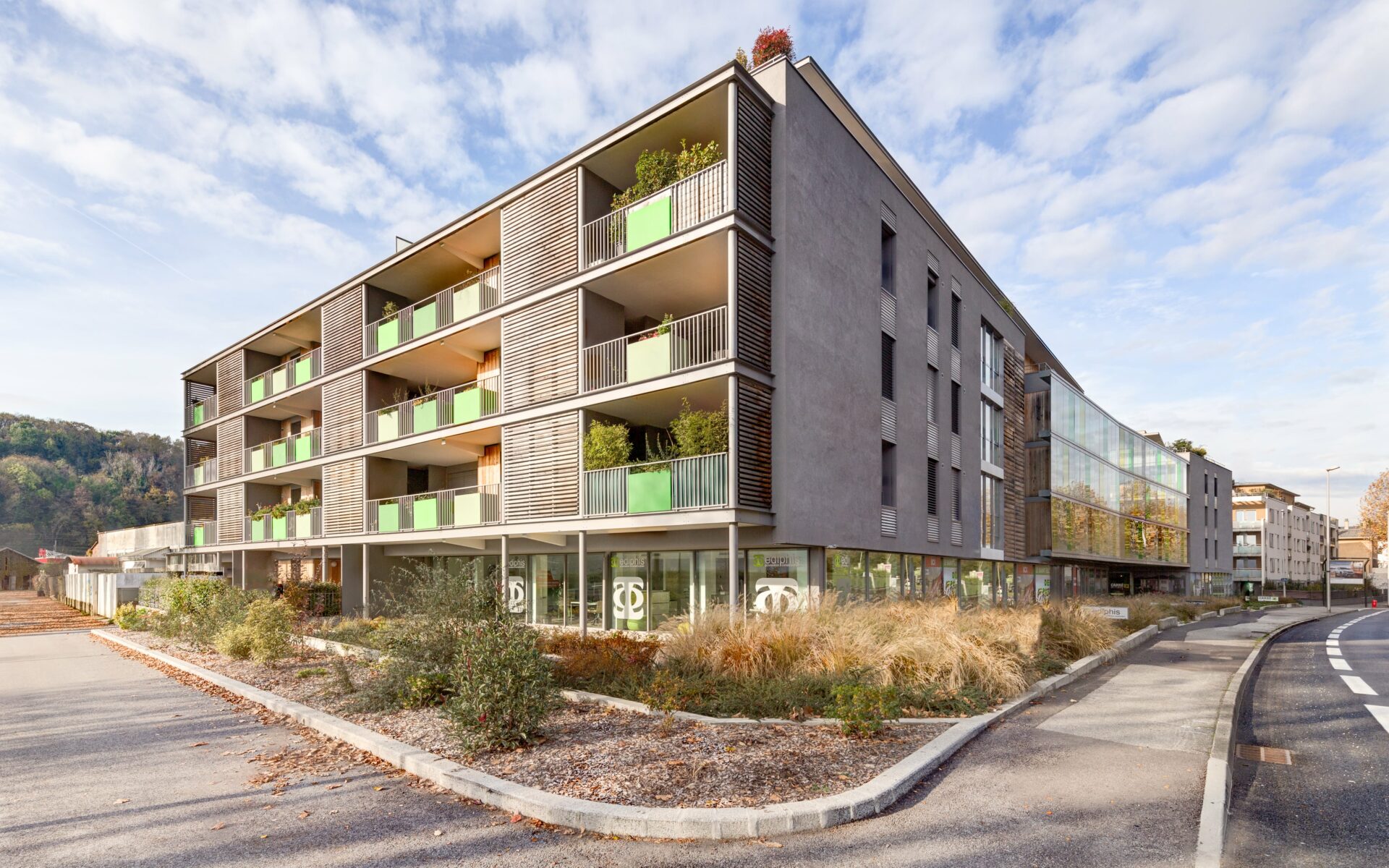 Le Saint-Eloi
Mixed-use property development to revitalise the gateway to Aix-les-Bains.
This building complex of two 49-unit apartment buildings and an office building offers a unique setting just a few minutes from the town centre and at the heart of a district that is envisaged as a future gateway to the city.

This project is part of an in-depth urban renewal of the entire district. It consists of three built volumes: two residential buildings; a four-storey office building plus attic spaces. This redevelopment is based on the future construction of a boulevard linking the town centre of Aix-les-Bains to the racecourse, giving it a new, distinctive entrance.
Location :
Aix-les-Bains, France
Key points
49 housing units.
Mixed-use programme.
Managed urban integration.
Dual-aspect housing units.
Performance environnementale
BBC EFFINERGIE, High Environmental Quality, and NF Logements (French high environmental quality housing) certifications.
Download the project sheet
Team
Patriarche group :
Patriarche (Architecture and High Environmental Quality [HQE])
Patriarche Ingénierie (general construction and cost assessment)
Credits :
Photos ©Arnaud Mathouret ; ©Takuji
PRIX
Winner of the 2013 Silver Pyramid, awarded by the Alpes regional branch of the National Federation of Property Developers.
Auvergne-Rhônes-Alpes region