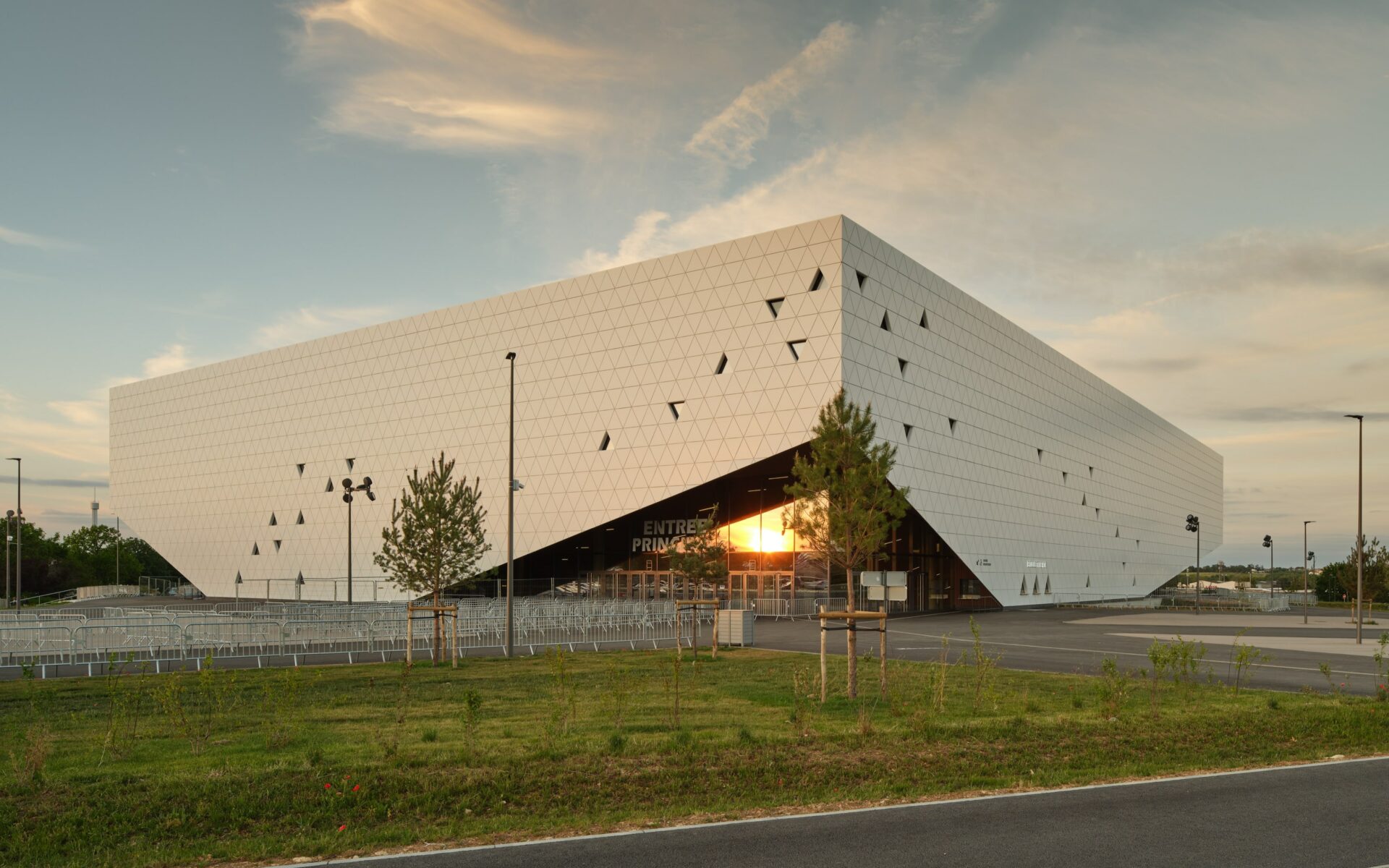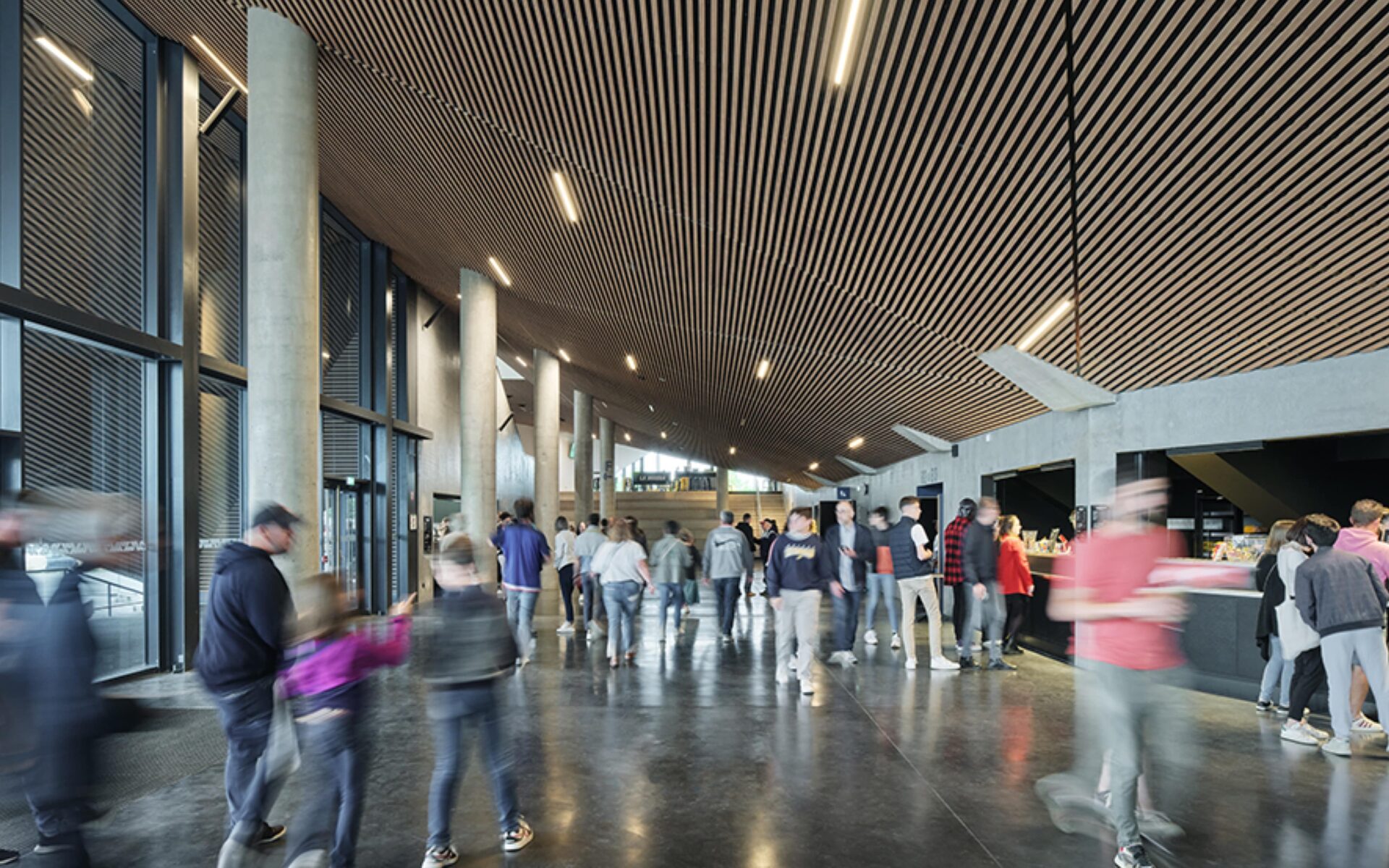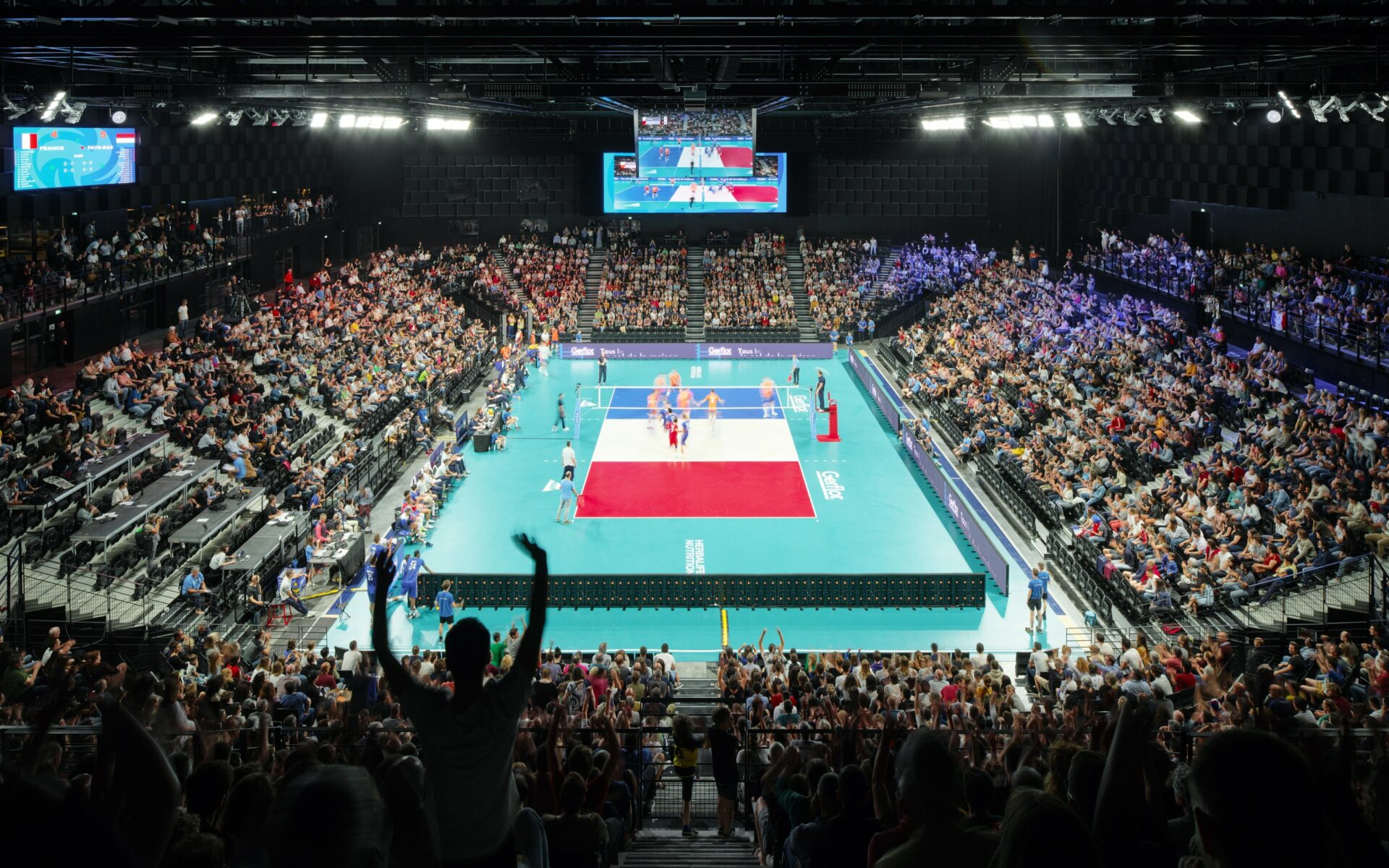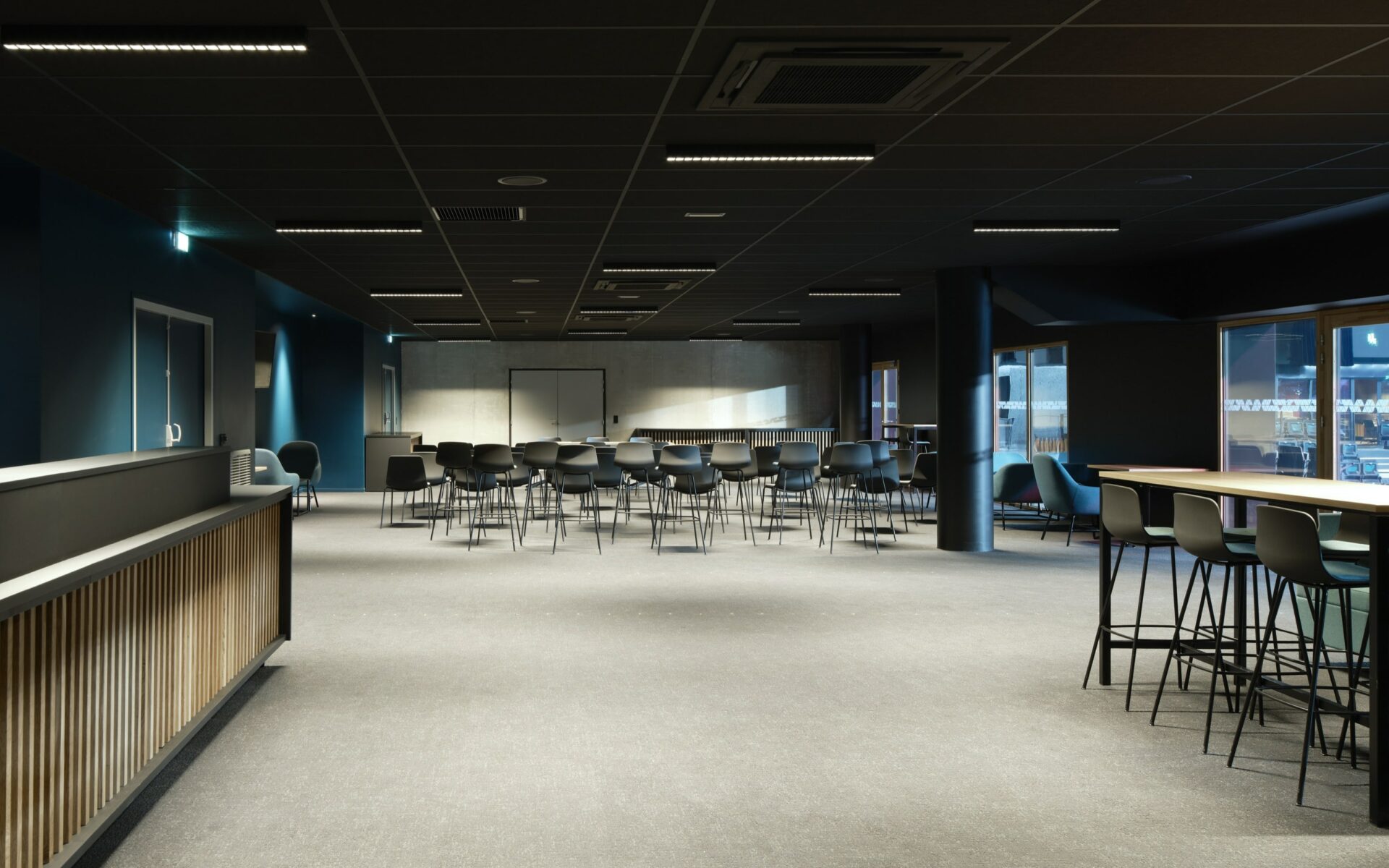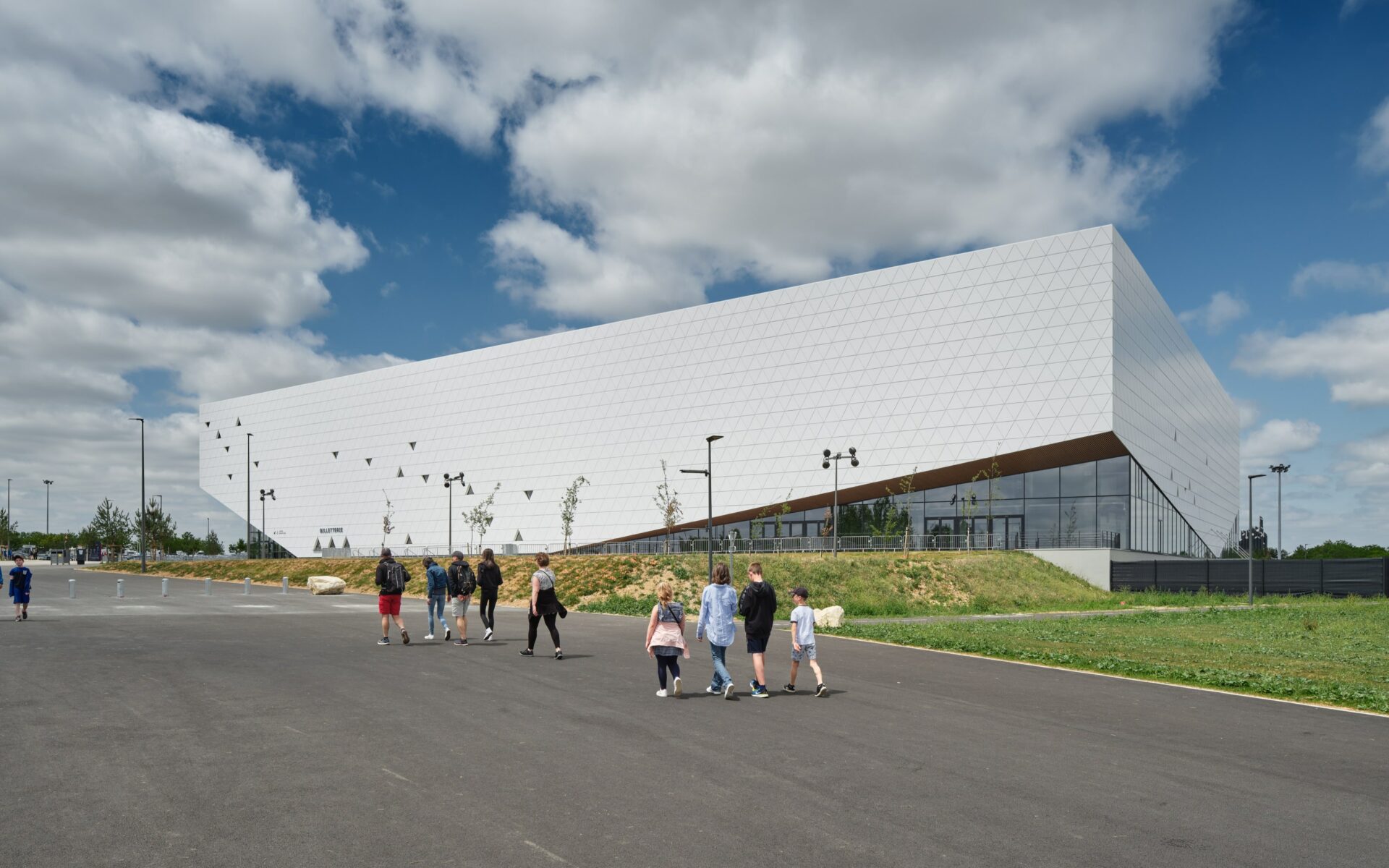 Arena Futuroscope
Cultural building at the entrance of the Futuroscope.
Located at the entrance to the park, this new building is the first in a succession of buildings on the site, effectively making it the gateway to Futuroscope. The complex has been designed to echo the architecture of the existing buildings and to create a link between the scale of pedestrians and that of the park. The symbolic function of the building is conveyed through the design of the entertainment and cultural venue.
The built complex takes the form of a monolithic sized arena that fits in with its immediate surroundings. By day, the volume is a landmark on the site. O n approaching it, the raising of the volume from the ground and the openings arouse the visitor's curiosity. The visitor can then catch a glimpse of the interior of the complex.
At night, the situation is reversed, with the building's shell disappearing in the darkness, and the perforations in it resembling star constellations that animate the surface. The raised volume reveals the interior, warm and vibrant, and links it to the square.
Designing the building structure to be flexible was a major challenge, as it must be able to accommodate some 110 different events each year.
Client :
Département de la Vienne / NGE Concessions
Location :
Poitiers, France
Key points
Many configurations.
Warm interior.
Legibility and optimisation of flows.
Dialogue with the pedestrian square.
Performance environnementale
Roofs covered with photovoltaic panels.
Large pine trees (Pinus nigra and Pinus sylvestris) are planted.
Download the project sheet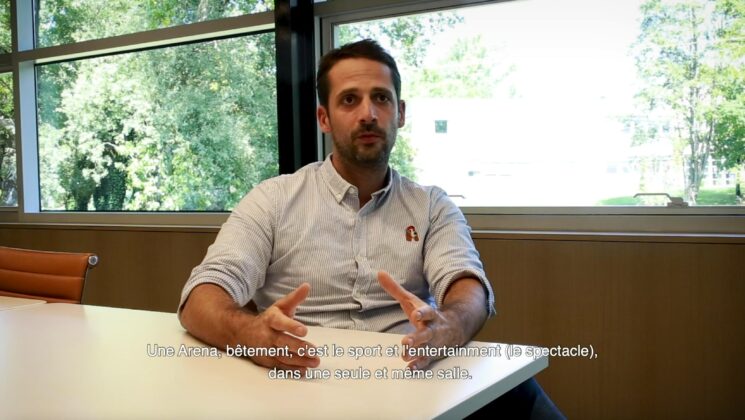 Sébastien GREFFIER
Architecte - Patriarche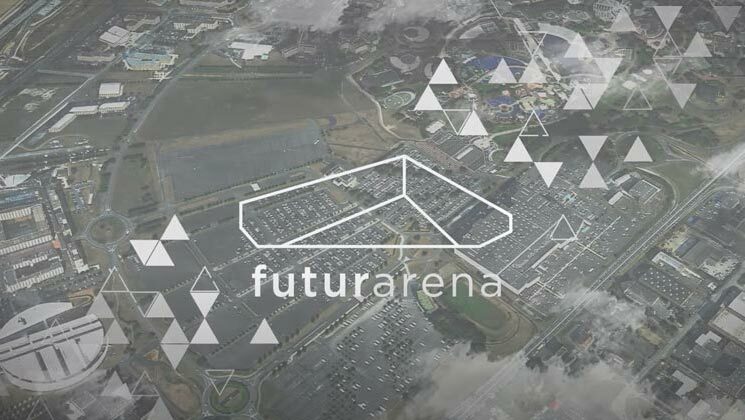 Team
Patriarche group
Patriarche (Architecture and Interior architecture)
Patriarche Creative (Signage)
Partners
Cardinal Edifice,
Guintoli,
Atelier Du Moulin,
MAS EA,
Artellia,
Jaillet Rouby,
CTE,
Essor Groupe,
Effectis,
Gamba,
FMD,
NGE,
Lagardère sport,
Futuroscope congrès,
Bluerock Sports & Entertainment