Retour glossaire
Sustainable Urban Development
Cities those are responsible and sustainable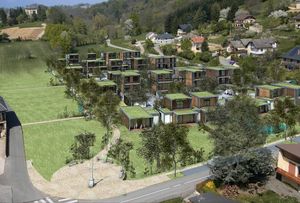 For Patriarche., Urbanism and sustainable development are indivisible.
Urbanism has been a typical worldwide phenomenon of the 20th century. According to an estimation, we will be more than 70% urban citizens in 2050. Cities evolve from a built-up-area state to urban area state.



Urban and natural spaces like eco-area attract more and more city dwellers. Naturalists get interested by cities fauna and flora while family gardens are reintroduced. Those cities main challenge is to effectively address the increased need of urban environment offering both a better lifestyle, and a certain public security.
Bernard Patriarche, pioneer of a sustainable architecture, founded Patriarche. with a specific focus for sustainable development. Since these days, the office keeps on working on responsible urbanism, building low energy constructions. Recently, his son succeeded him as head of the architect firm, with the same green philosophy, which stays the main inspiration of the whole team.