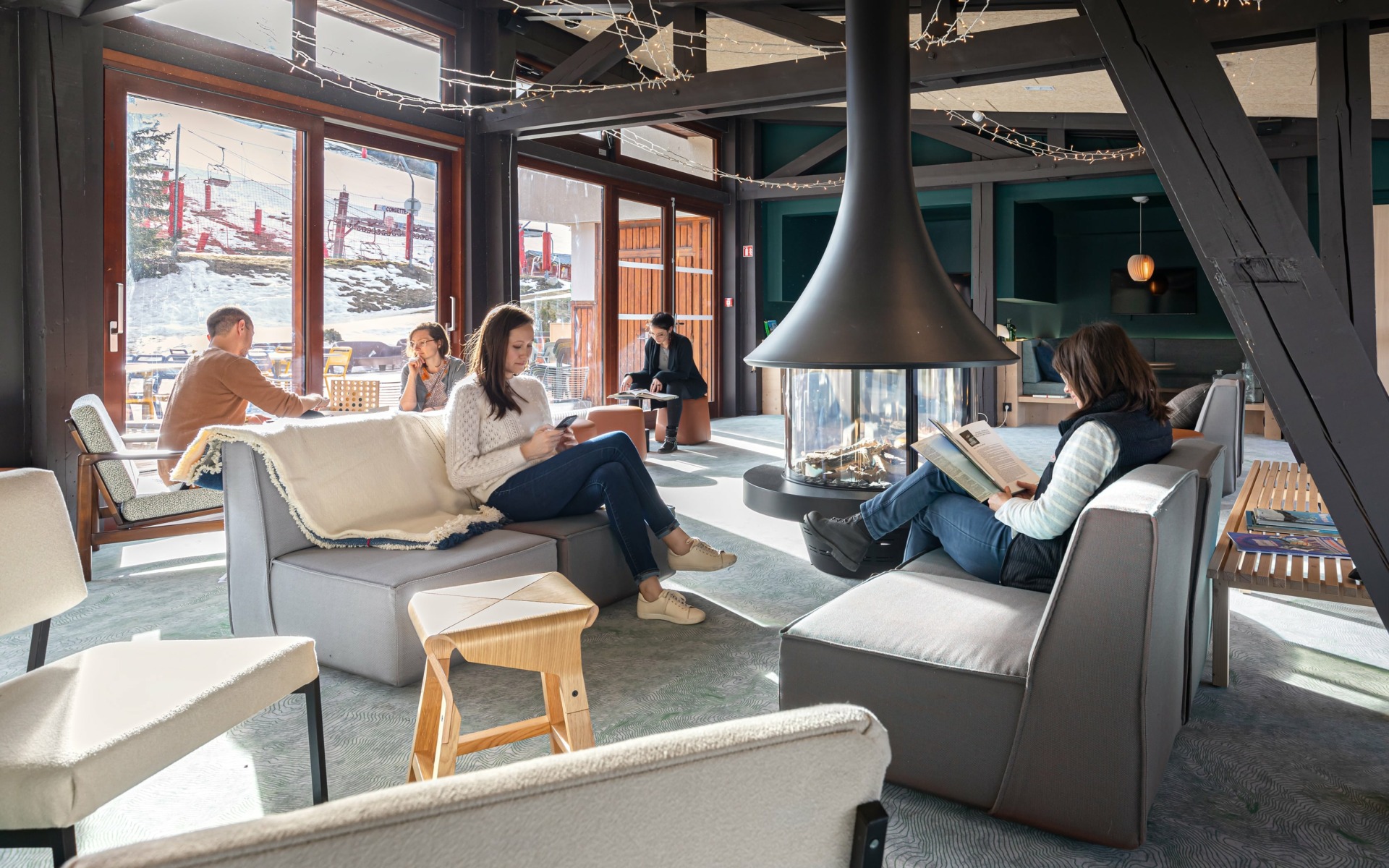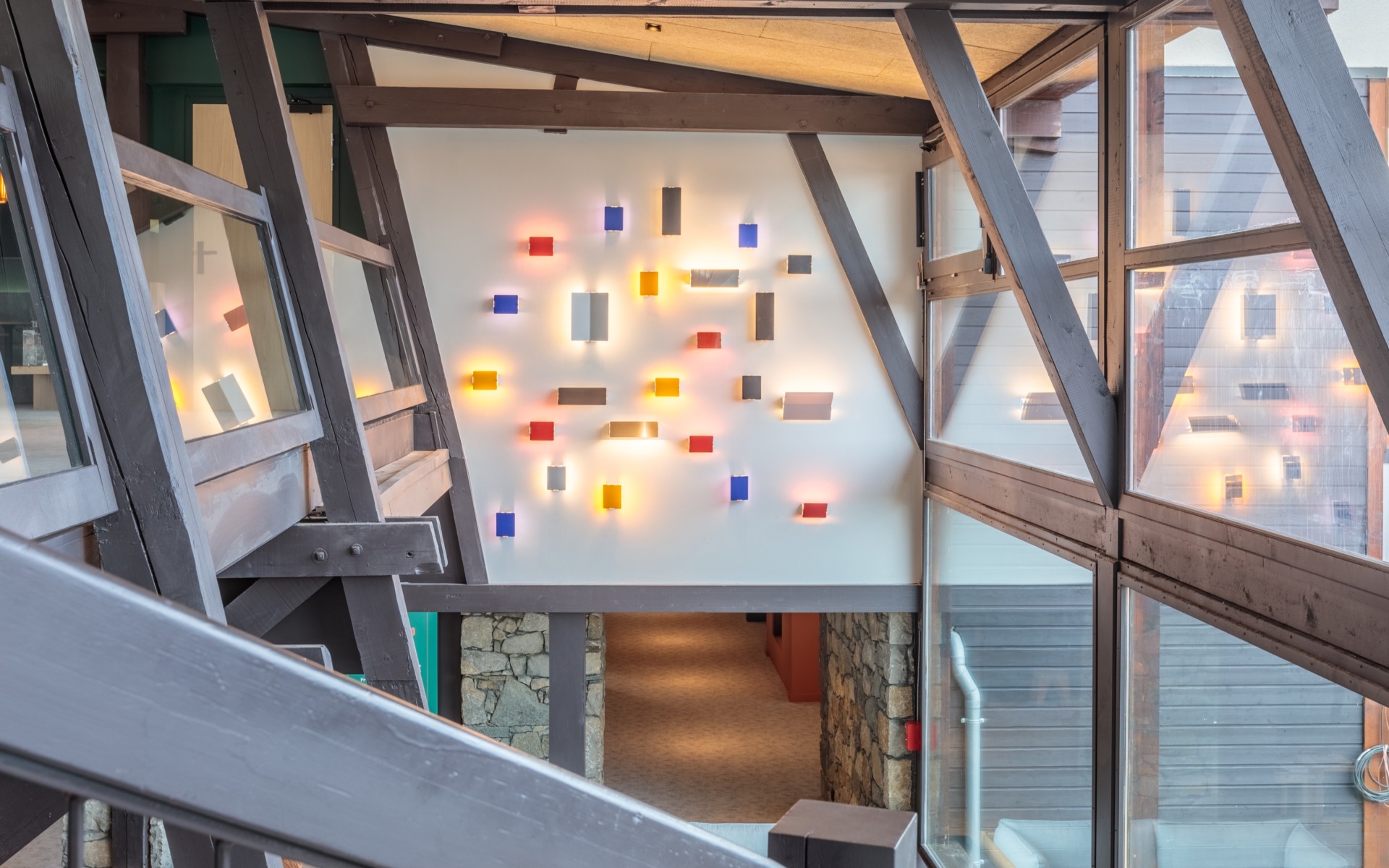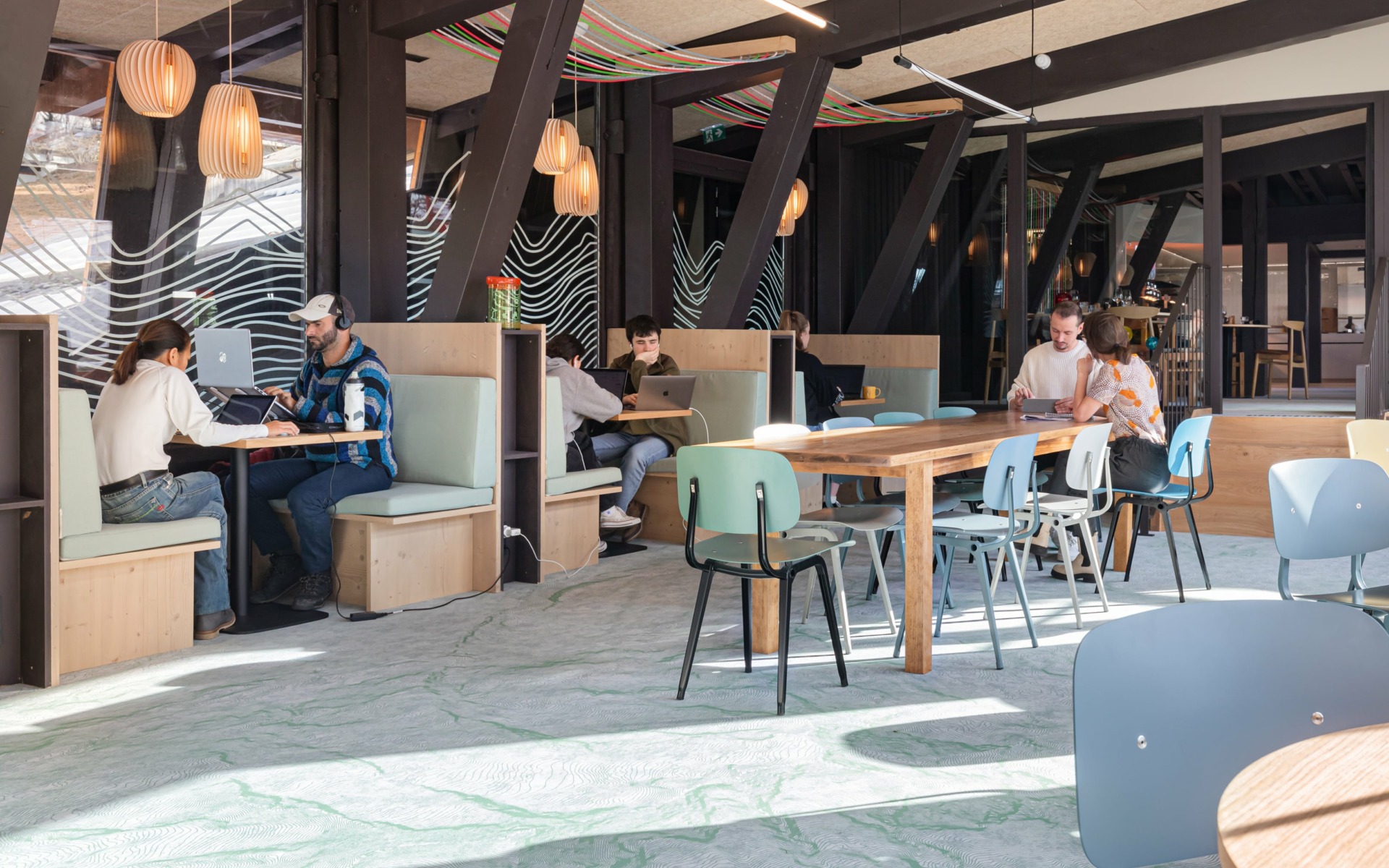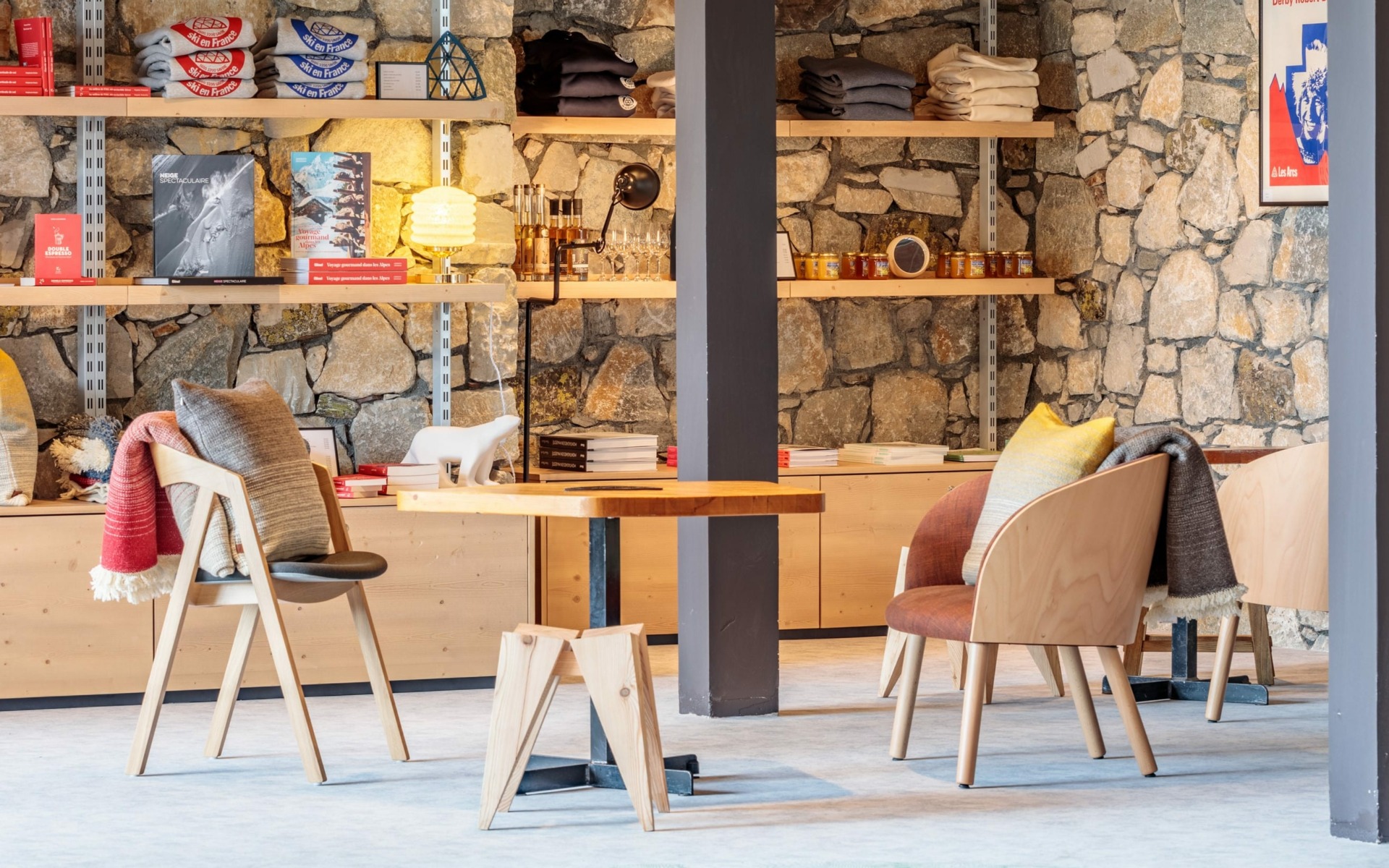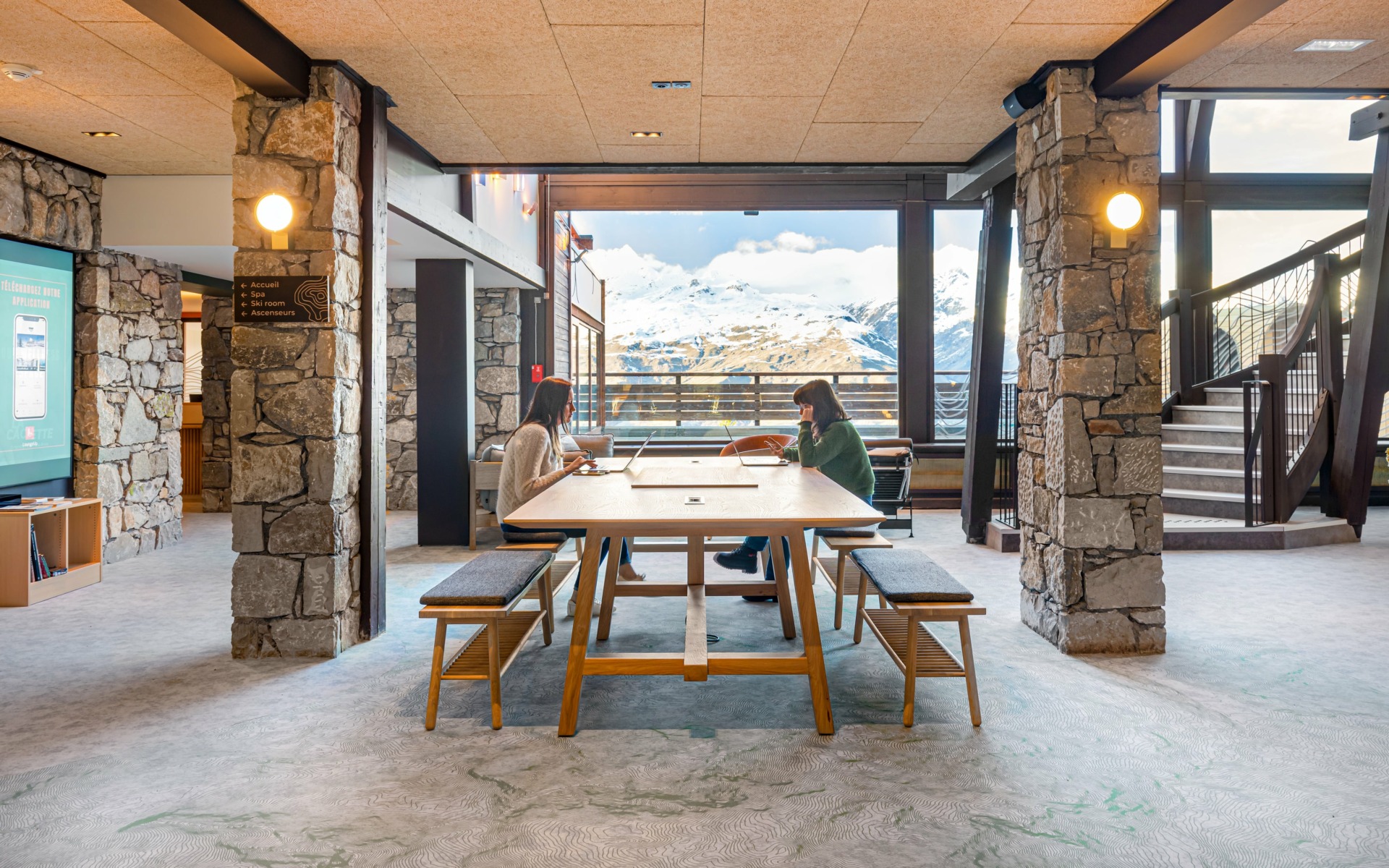 La Cachette
Extension and renovation of a hotel originally designed by the famous architect Charlotte Perriand in the ski resort Arc 1600.
The La Cachette hotel is an emblematic hotel of the construction of the french ski resort Arc 1600 created by the famous architect Charlotte Perriand in the 1970s. Labelled as a Remarkable Contemporary Architecture, the challenge was to modernise the building and make it easier to use while preserving Charlotte Perriand's heritage.

Friendly Hotel, the owner and operator of the hotel, wanted to create a hotel that lives with the seasons and is oriented towards nature. Charlotte Perriand imagined La Cachette with the mountain as an outdoor landscape to be walked, contemplated and lived in. We have continued her work by offering views and framings on the landscape and by transforming La Cachette (which means Hideaway) into an interior landscape to be explored. The path, represented by the lines, becomes the guiding thread of the hotel. Guests and users extend and prepare their outdoor experiences (outdoor activities) inside La Cachette.

La Cachette is a place of departure, a place of refuge, but also a place that lives. The path is materialised in many ways. In particular, there is a unique motif of the true topographical curve of the Vanoise Massif, the Les Arcs sector and the Bourg St Maurice valley (made from the official map of the area), on the carpeted floor of all the common areas.

Thinking about the spaces also means thinking about their use and accessibility. The old gallery between the hotel and the restaurant has been transformed and enlarged. Once a place of passage, thanks to the extension, this space has become the heart of the project: a central living space open to the outside, hosting the bar area and the coworking space. Whether you come from the hotel, the outside world, or the restaurant, you pass through this new universe, that is La Cachette.
Location :
Arc 1600, France
Key points
Rehabiliation.
Expansion.
Hospitality.
Eco-responsible.
Interior design
Signage.
Download the project sheet
Team
Patriarche Group :
Patriarche (Architecture, Sustainability, BIM)
Patriarche Ingénierie (engineers)
Patriarche Creative (Graphic design, Signage, Narrative Design)
Myah (Interior design)