Retour glossaire
Architecture Firms
Patriarche., Architect Office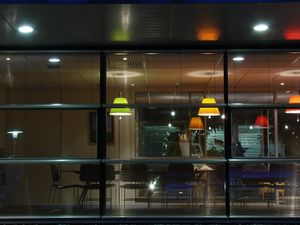 Each project is analyzed from a different point of view, and therefore needs a global vision. Patriarche., well-skilled and well-known architecture firm, puts in place multidisciplinary teams, either in France or abroad.
For a better cohesion, architects, landscapers, urbanists, engineers, technicians and designers work together.


Patriarche. distinguishes itself from other offices thanks to prestigious references such as Decathlon, Genzyme, Areva T&D, BioMérieux, Boiron, CNRS, and la Croix Rouge.
Patriarche. is highly attuned to the respect of environment. Therefore, each project benefits from an exemplary savoir-faire and aims to reach a sustainable goal: sustainable architecture, sustainable construction, HEQ (High Environmental Quality).
To follow north american projects, Patriarche. Architectures established an office in Montréal, beside offices already in place at le Bourget du Lac (Savoie, France), Annecy (Haute Savoie, France), Lyon (Rhône Alpes, France) and Paris (France).
Sustainable development, HEQ buildings, environmental approaches are so many words to qualify each architect's spirit.