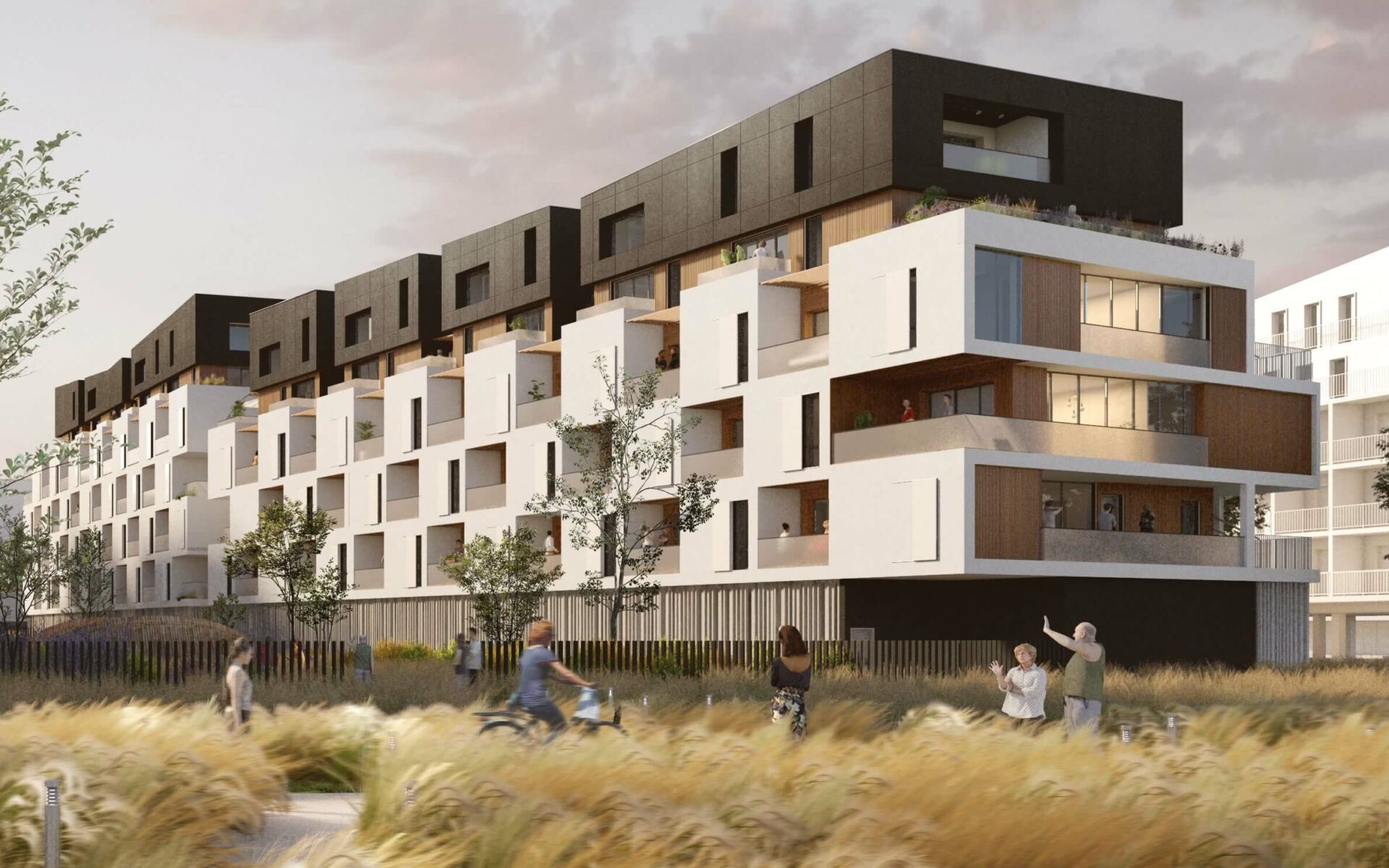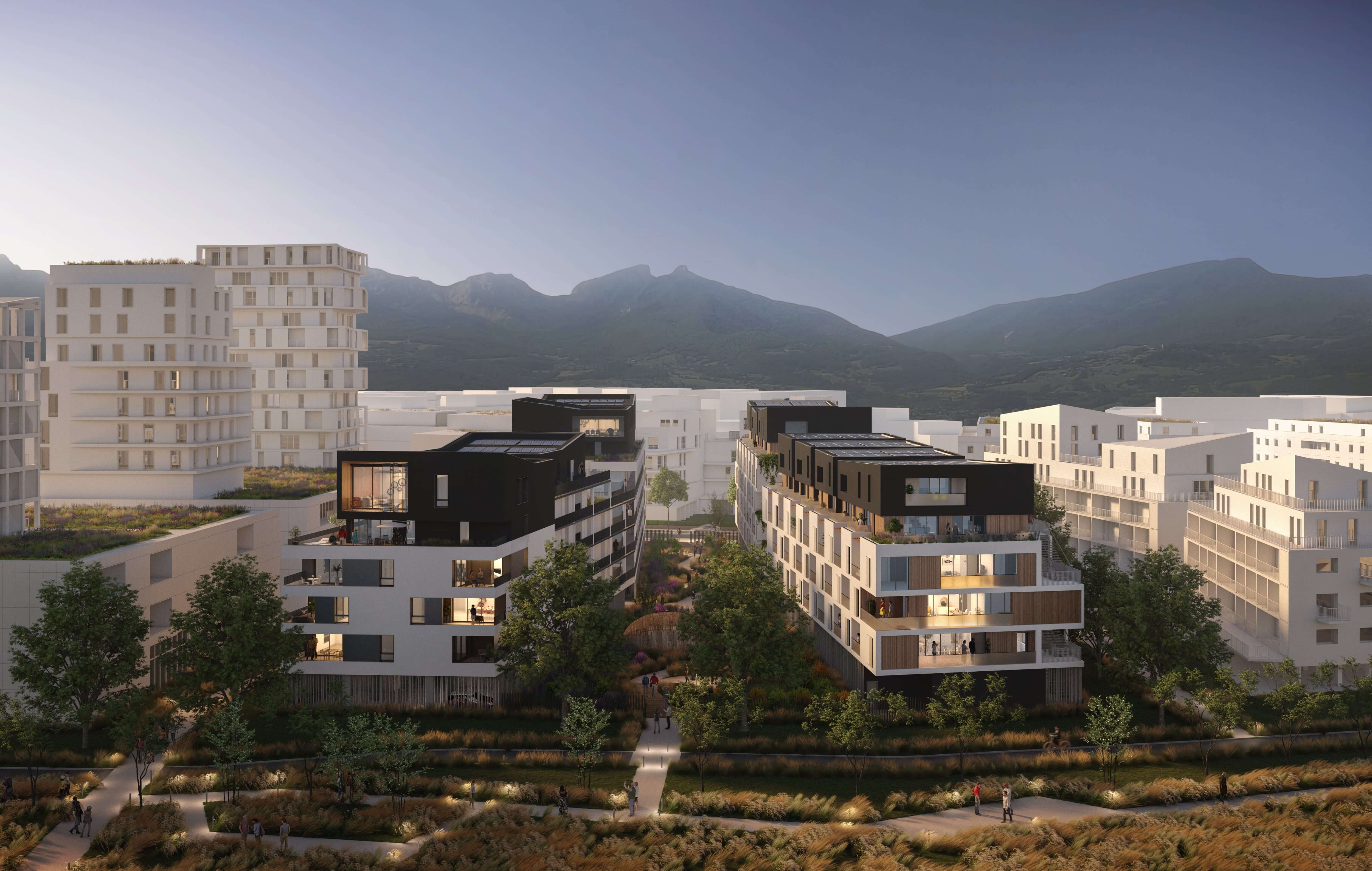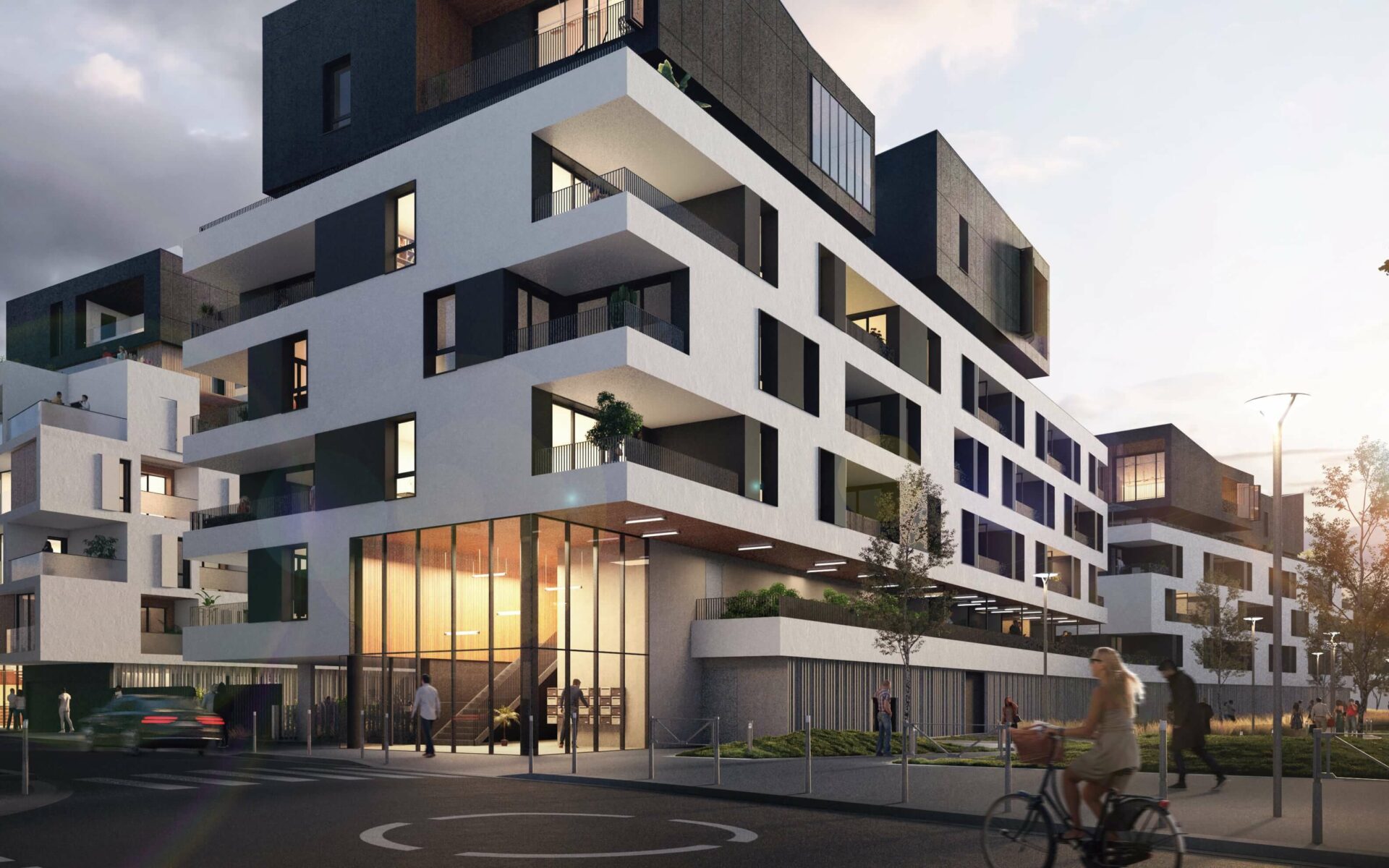 Vetrotex
Helping to build a new urban area.
The City of Chambéry wished to launch Vetrotex as a dynamic urban development project. The city has high expectations for this new urban area, particularly in terms of quality of life. These expectations are reflected both in the desire to create high quality public spaces and in the wish to encourage innovation in architecture and the way the housing to be built on the Vetrotex site is used.

The future district, while benefiting from being in a prime urban location, will eventually house nearly 800 new properties that are part of both a dense urban setting in a residential park.

Our project, on plot D, forms a dialogue between the urban environment of rue Vetrotex and the landscape setting of the banks of the Leysse. Running parallel to each other, the buildings link the two environmental settings by providing different uses and living spaces, which fosters social cohesion. A reflection of each other, the two buildings create visual openings, gaps overlooked by residents' apartments, and routes through the heart of the block, all of which are integrated into the overall neighbourhood development.

Our project is based on the desire to innovate and to be part of a sustainable approach, providing quality in the project design and the approach, while making use of our in-depth knowledge in this field.
Client :
Cristal Habitat / Savoisienne
Location :
Chambéry, France
Key points
Urban redevelopment.
Brownfield site.
Building density and landscaped urban plot.
Shared outdoor spaces.
Performance environnementale
CERQUAL NF Habitat certification + BEPOS.
Energy performance standard: RT 2012 standard
EBQ (Environmental Building Quality) focus: The building complies with the E3C2 standard, and is moving towards E3C1 certification.
Team
Patriarche group :
Patriarche (Architecture, Interior design, Environmental Building Quality [EBQ], and BIM)
Patriarche Ingénierie (General construction and cost assessment)
Partners :
Agence 88 Architectes
Cristal Habitat
Savoisienne Habitat
Did you like this project ?
Add it to your download list to read a full PDF presentation