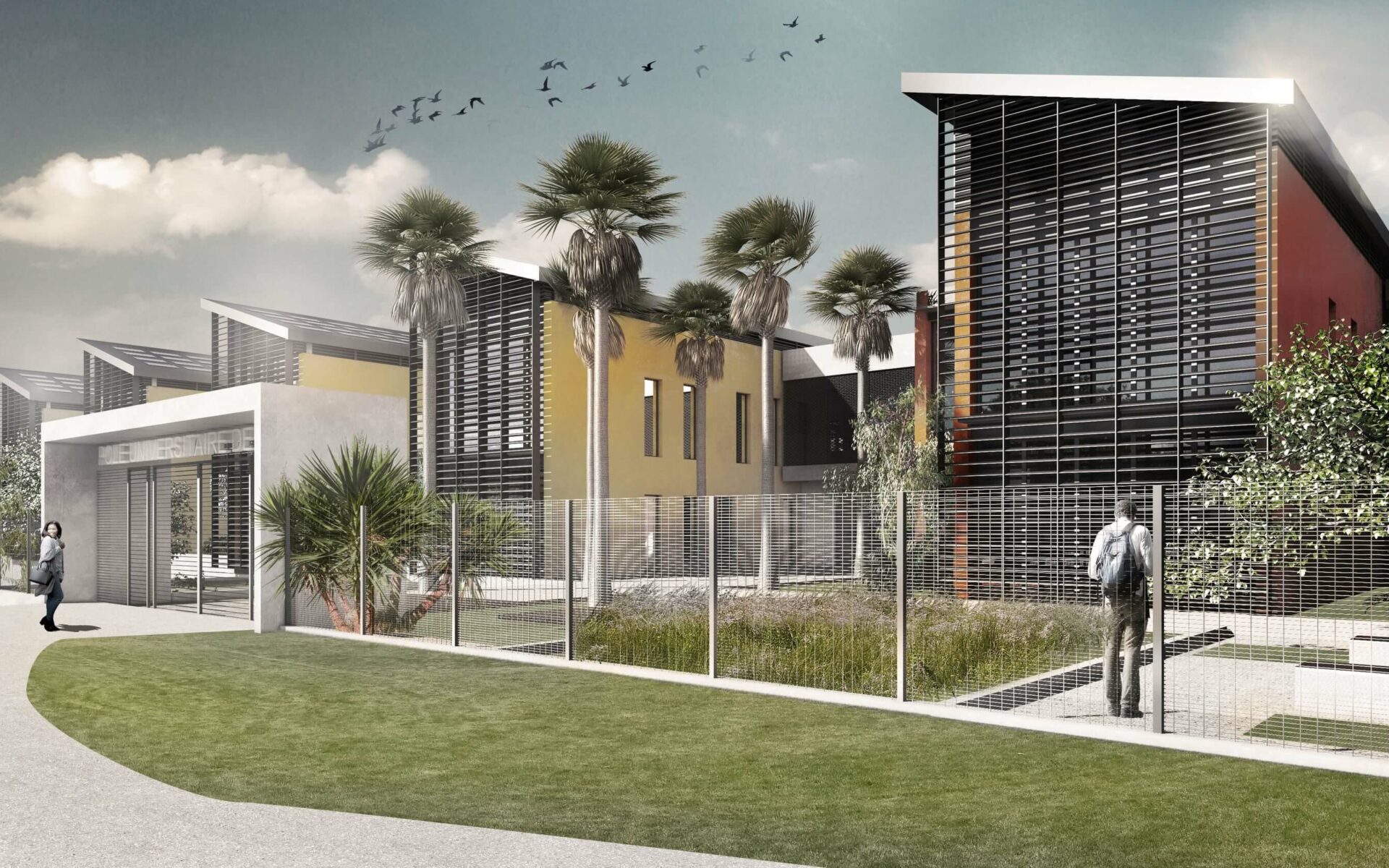 University of health sciences
Merger of three training institutes to improve student training.
Given the current state of the University Hospital of Fort-de-France, which can no longer ensure the best working conditions for health researchers in the future, an architectural competition was launched to design the University Health Centre in Fort-de-France, combining the Faculty of Medicine, the Institute of Nursing and the School of Midwifery into a single building.

The aim of the project is therefore to not only offer students comfortable working conditions but also to create a building that encourages the meeting of hospital practitioners, students and researchers within a pleasant work environment.

A comprehensive High Environmental Quality (HEQ) management approach was used from project design to construction site monitoring.
Client :
Collectivité territoriale de Martinique
Location :
Fort-de-France, Martinique
Key points
Tropical architecture.
Interior street.
Functional organisation.
Performance environnementale
Natural light.
Natural ventilation.
Local and recyclable materials.
Green construction site.
Photovoltaic self-consumption.
Thermal comfort.
Patriarche group :
Patriarche (architecture)
Patriarche Ingénierie (general construction, cost assessment)
Patriarche Creative (signage)
Partners :
Brière & Brière,
ARTECH,
CINDEA