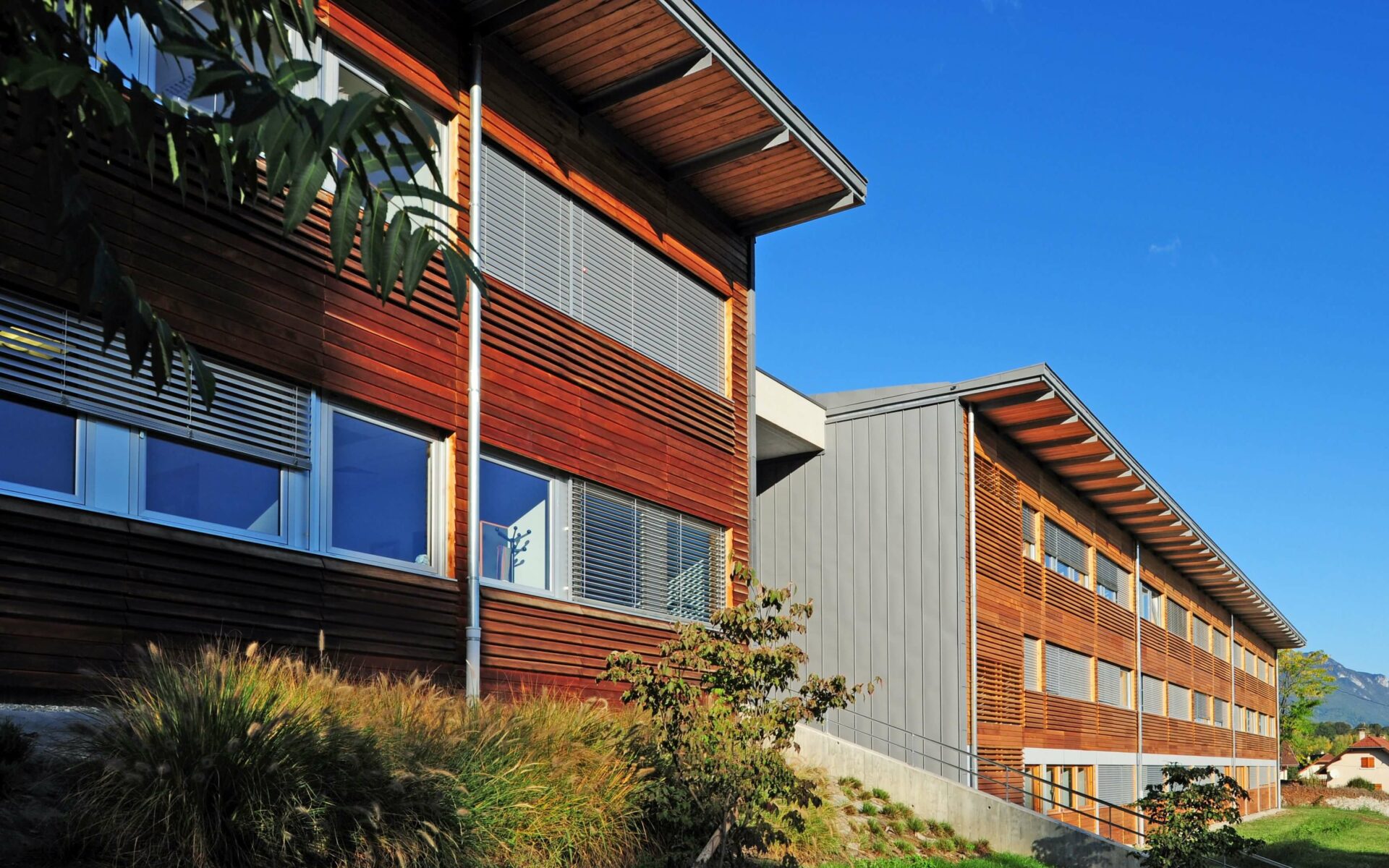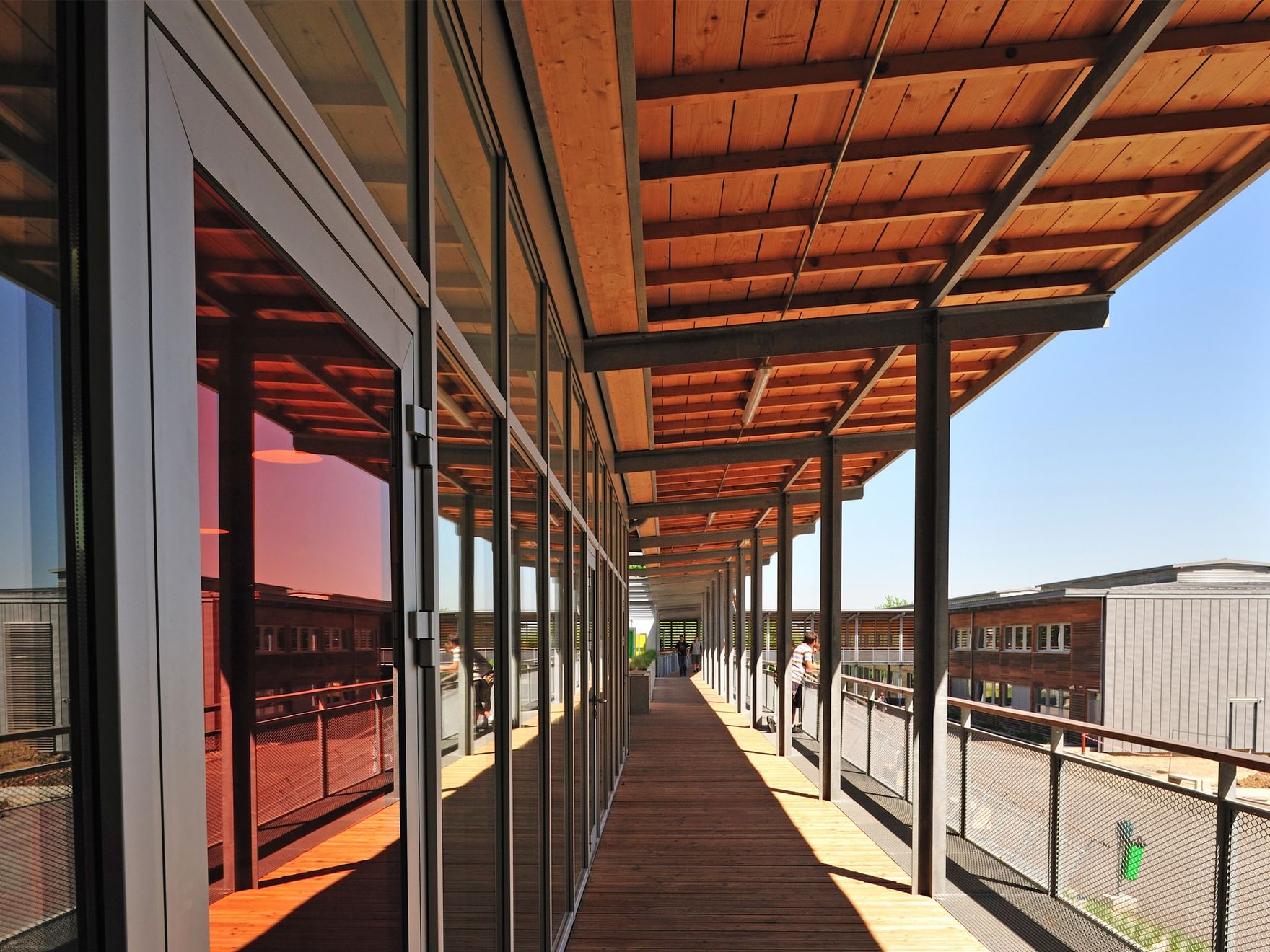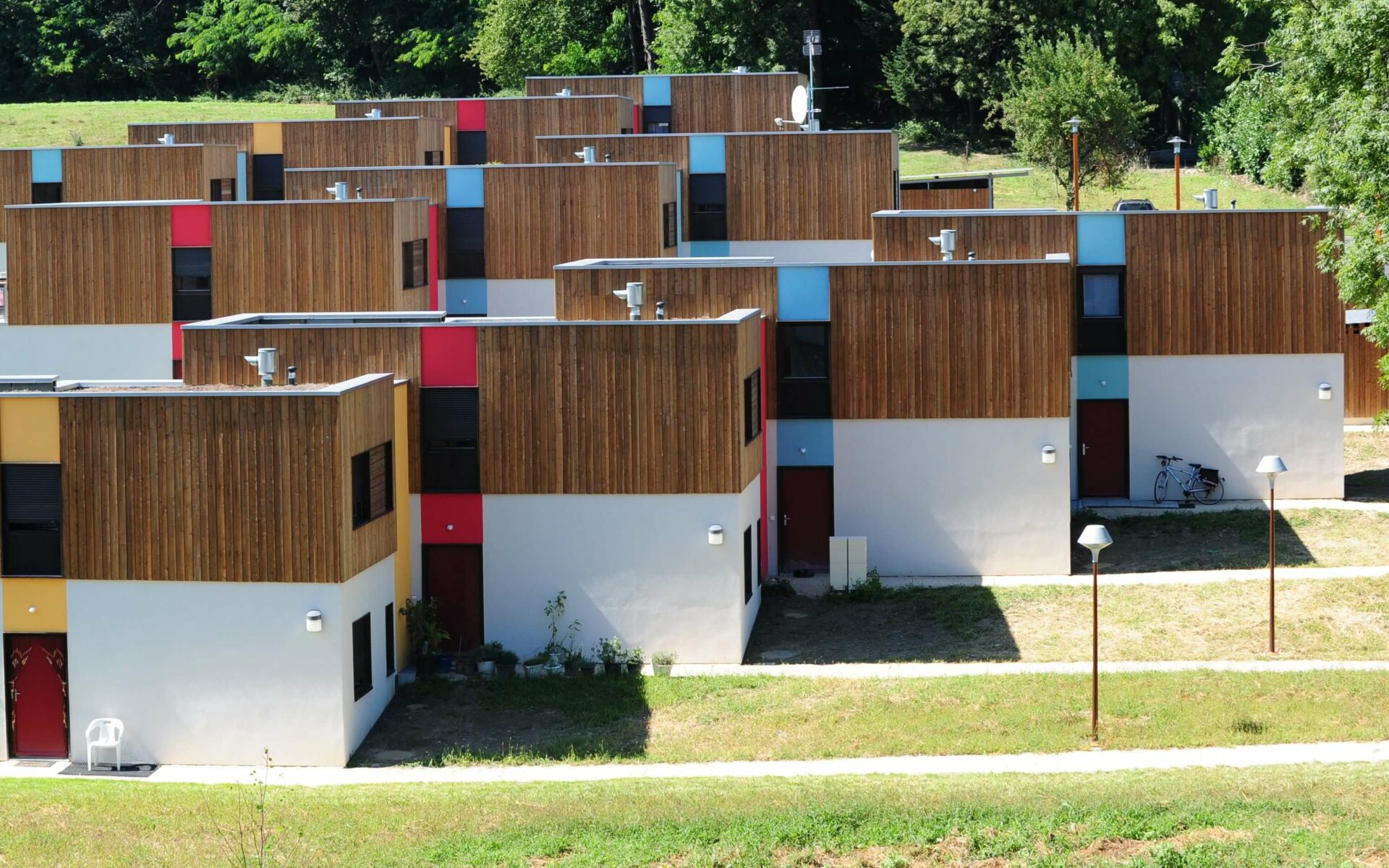 Lycée Reinach
Restructuring and extension of the Lycée Reinach.
Designed by Bernard Patriarche in the 1970s, the project aims to respect the identity of the building while changing its uses. The new programme consists of a restructuring of the classrooms, the extension of the boarding school and the restaurant, the construction of 11 staff housing units and a gymnasium.

The EPLEFPA (Établissement Public Local d'Enseignement et de Formation Professionnelle Agricoles) has been established since 1958 on the 40-hectare Reinach Estate in La Motte Servolex. Designed in an exceptional geographical and landscape setting, leaning against the Epine mountain opposite Mont Revard and Nivolet, the architecture discreetly asserts its modernity through work on the cladding and the openings in the façade.

The heavy restructuring of the building makes it possible to deploy wooden facades (red cedar) and to reinforce the virtuous integration of the building in its context.
Carried out on an occupied site and in several phases, the project was delivered in its entirety in 2017.
Client :
Région Rhône-Alpes
Location :
La Motte Servolex, France
Key points
Mixed use with high school, boarding school, restaurant, classrooms, staff accommodation and gymnasium.
Rehabilitation on an occupied site.
Rehabilitation of a building designed by the agency in the 1970s.
Patriarche group :
Patriarche (Architecture)
Patriarche DB (General contractor)
Partners :
Cena
Altech
In Situ
SIAU
Dubois
Did you like this project ?
Add it to your download list to read a full PDF presentation