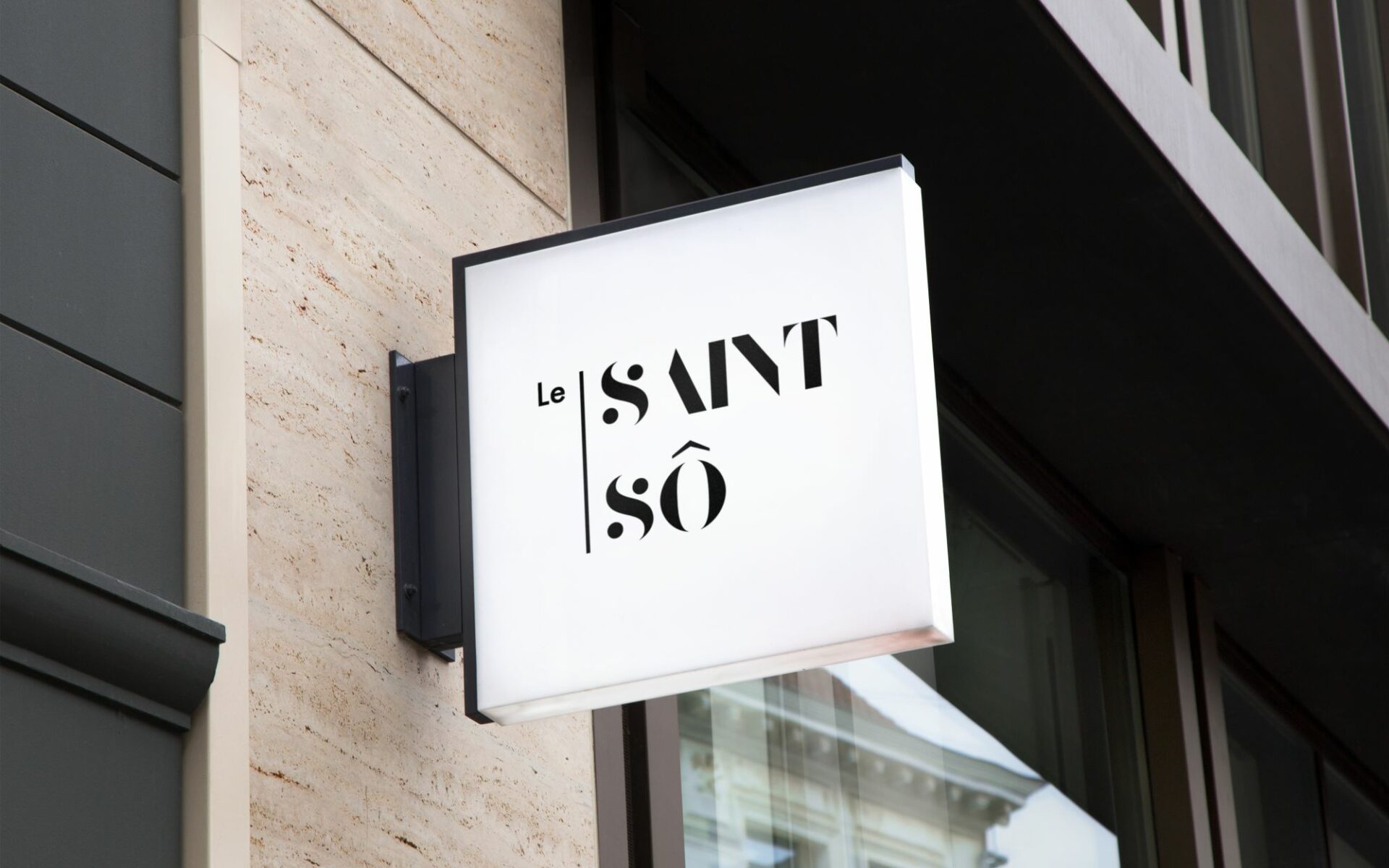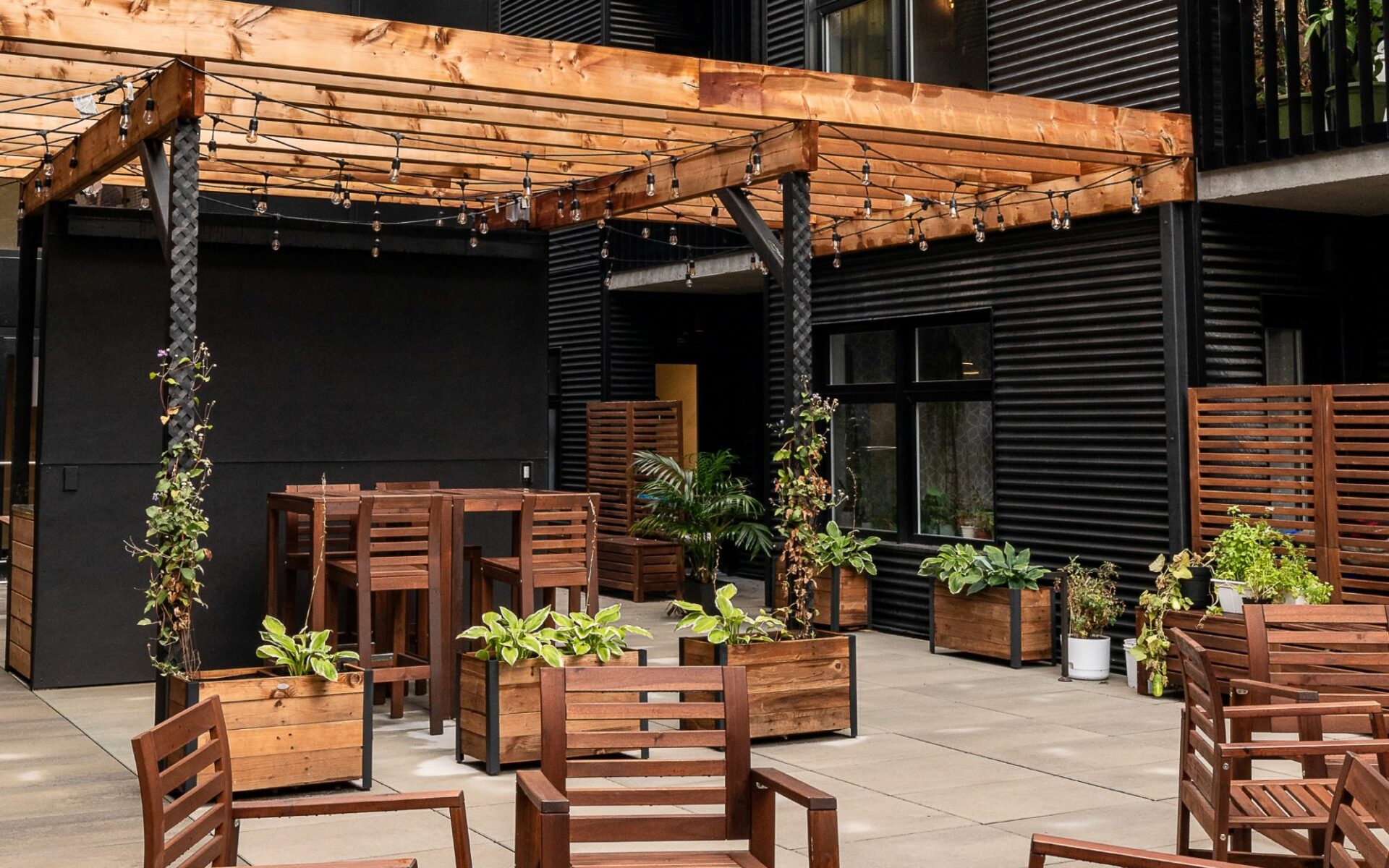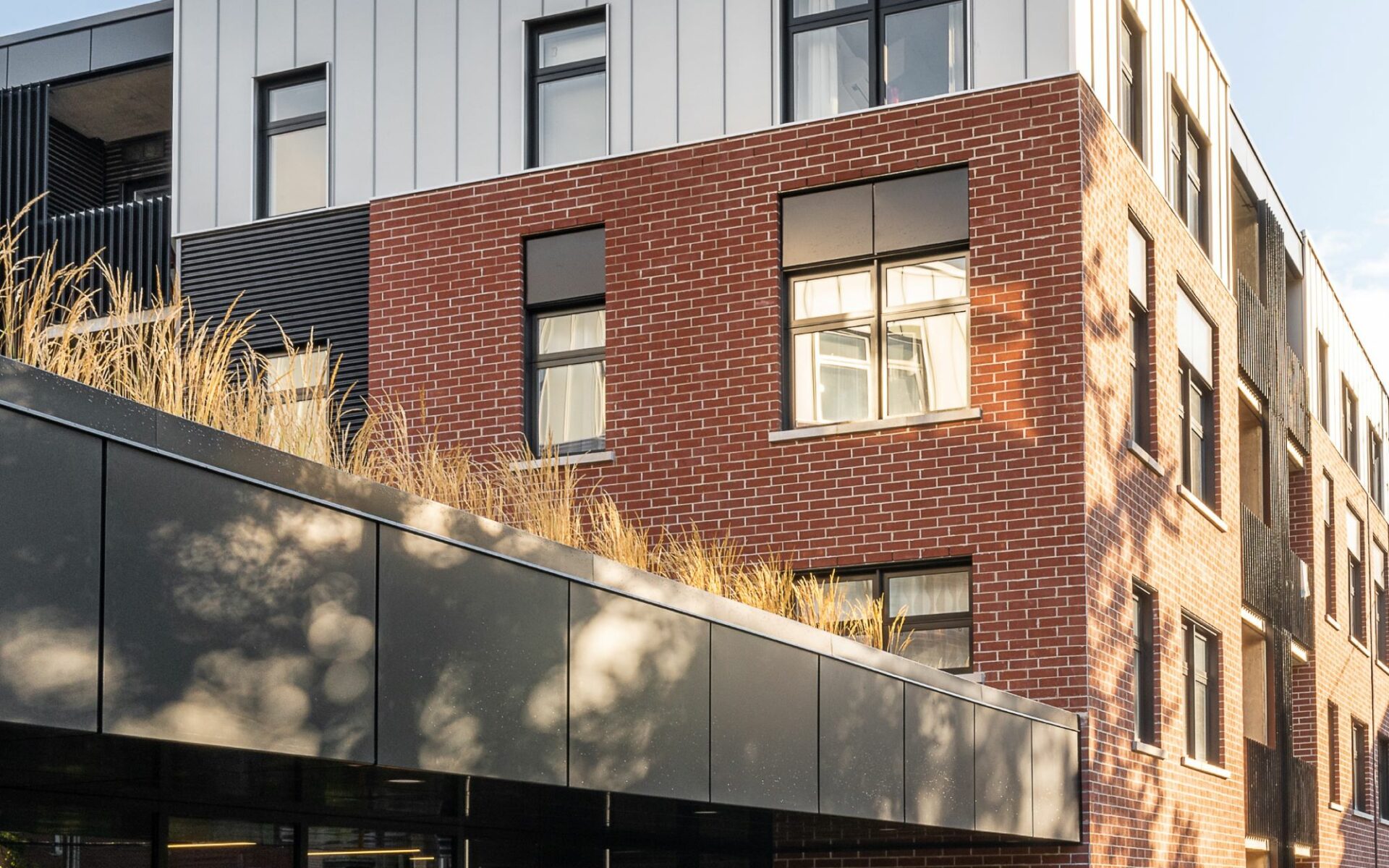 Le Saint-Sô
A residential building with 90 apartments designed to optimise space.
The project comprises 90 apartments spread over four levels, a coffee shop on the ground floor, a communal lounge looking out onto the street, a small gym for tenants, and a large communal central terrace, overlooked by several apartments.

The building comprises rented apartments, which are mainly apartments with 3 rooms (and a bathroom), loft apartments, and some with 4 rooms (and a bathroom). The building also includes a lift, 45 parking spaces, lockers, and numerous bicycle spaces in the basement, as well as a locked bicycle room that leads outside.

Almost all the flats have balconies, and a green roof was built above the communal lounge.
Location :
Québec, Canada
Key points
Optimal use of space.
Interior courtyard.
Brick and metal facade.
Communal areas.
Performance environnementale
Energy efficient building envelope.
Green roof.
Consolidated energy consumption management.
Team
Patriarche group :
Patriarche (Architecture and Interior architecture)
Patriarche Creative (Graphic design and Signage)
Partners :
L'Intendant
Ambioner
Éqip