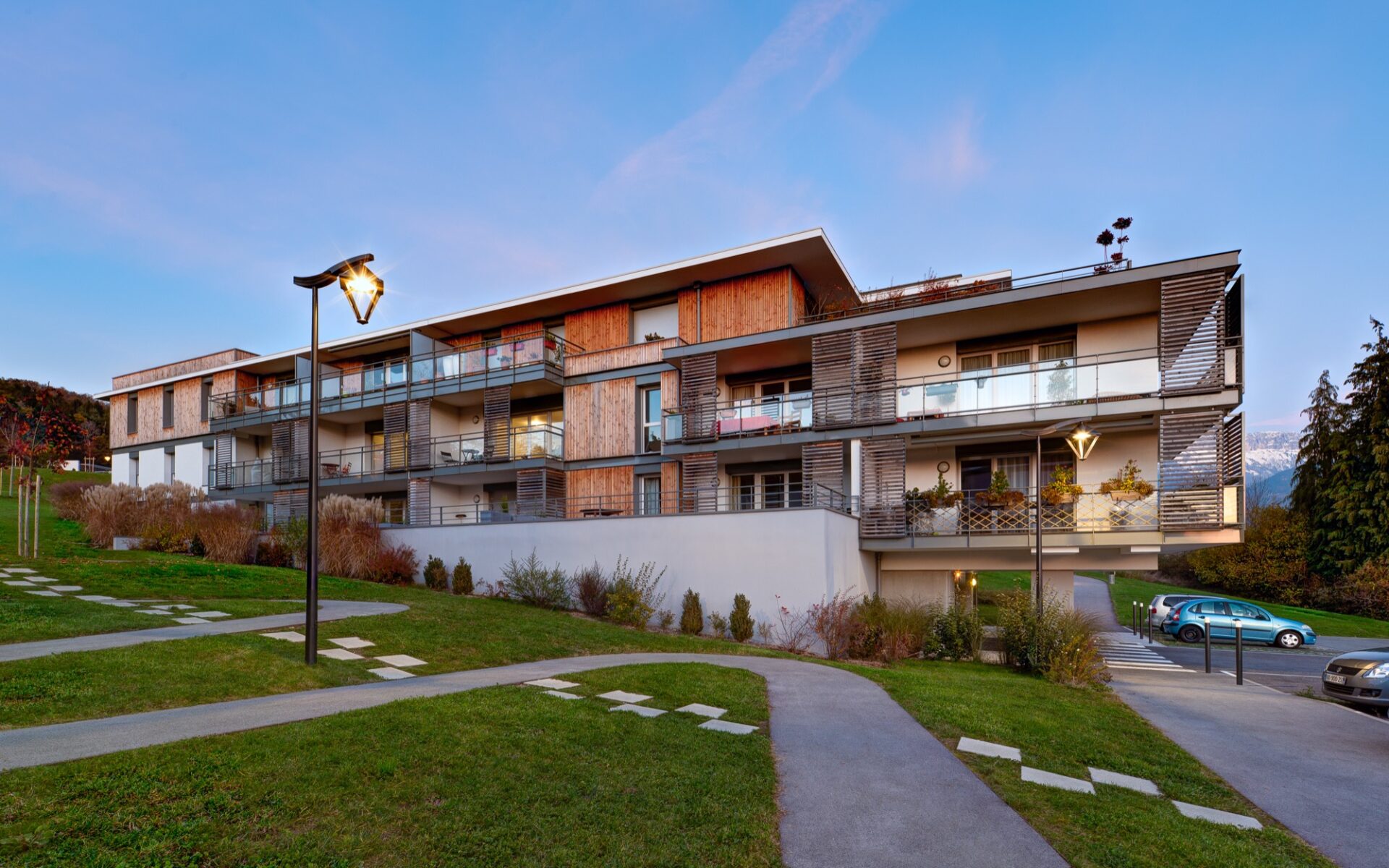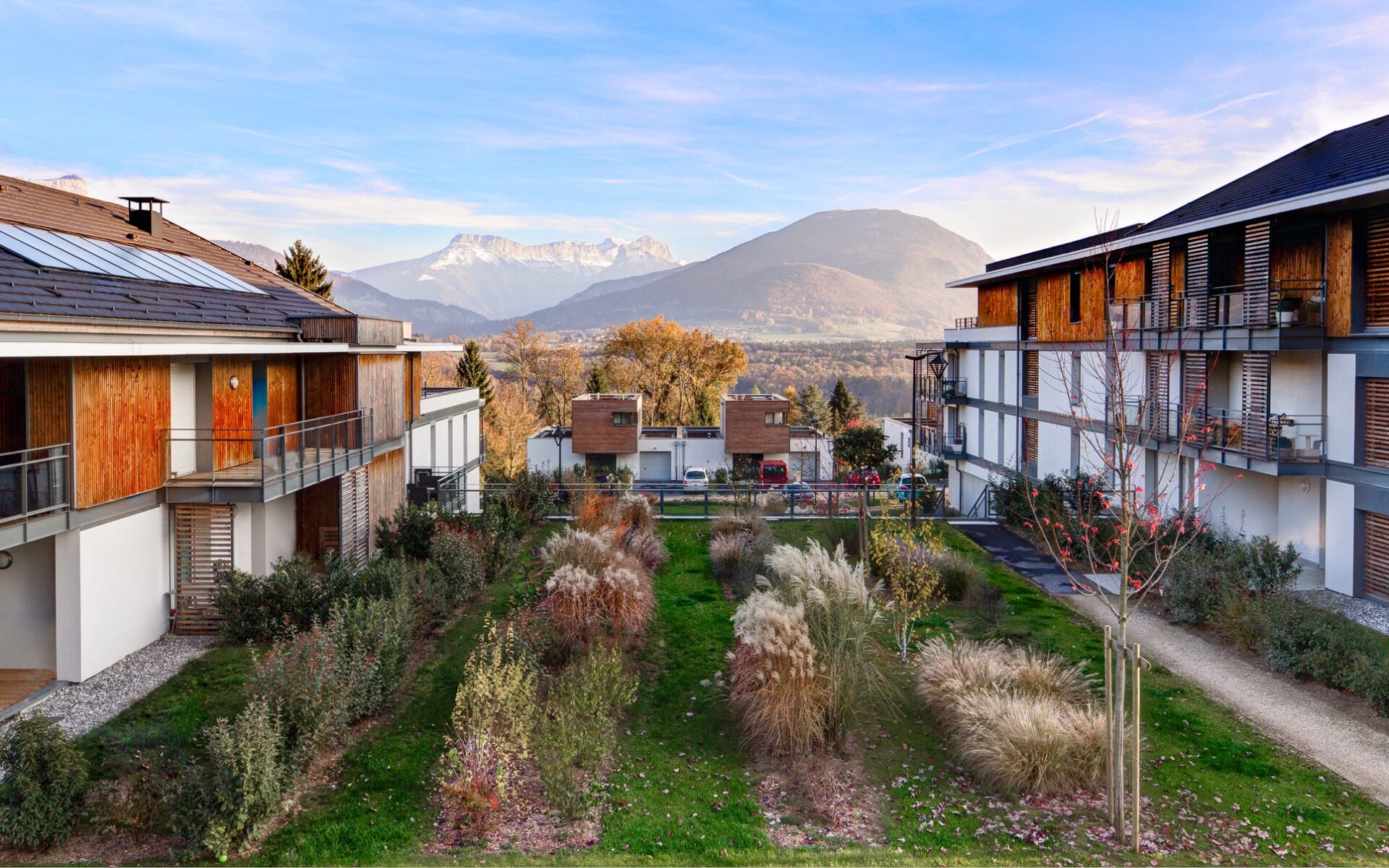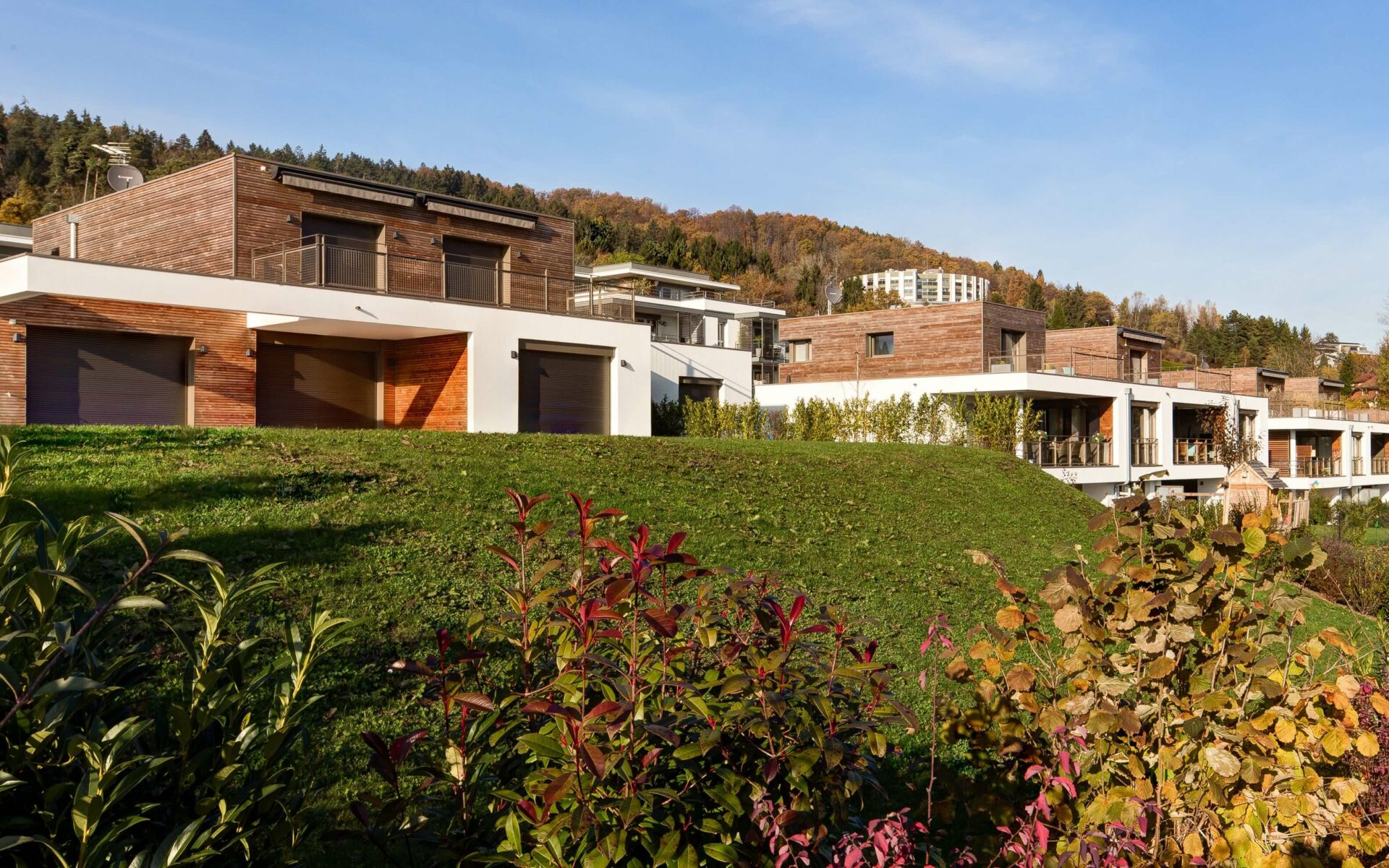 Horizon 180
Bioclimatic design of apartment buildings and villas.
With an unobstructed view of the Bornes Massif in Haute-Savoie, the project site invites contemplation and taking a stroll.

The project is a mix of apartments and individual housing that is built around a park, which is open to everyone. The buildings are built perpendicular to the sloping terrain, in order to meet several criteria: the sharing of views, solar orientation of the properties, bioclimate design, and quality of use.

The architecture of these properties, with their contemporary volumes, fits in with both the scale of the neighbourhood and the wider landscape.
Client :
PRIAMS / HAUTE-SAVOIE HABITAT
Location :
Argonay, France
Key points
104 apartments and 6 villas.
Mixed housing.
Views over the countryside.
Dual aspect apartments.
Private outdoor spaces, such as inset balconies, terraces, and gardens.
Performance environnementale
NF Environmental Housing certification.
High Environmental Quality (HEQ) approach.
5744
Team
Patriarche group :
Patriarche (Architecture, Urban design, Environmental Building Quality [EBQ], and BIM)
Patriarche Ingénierie (General construction and cost assessment)