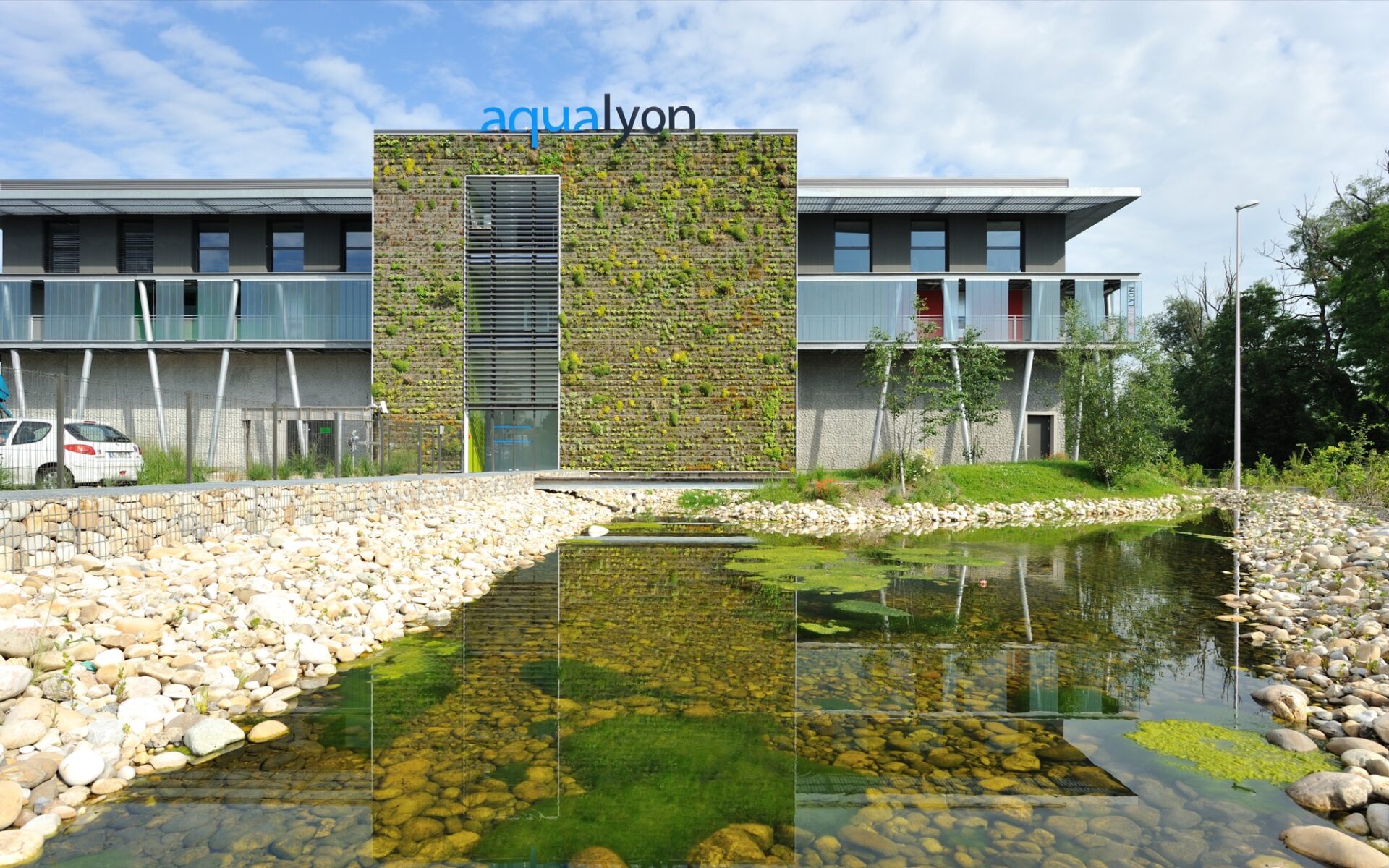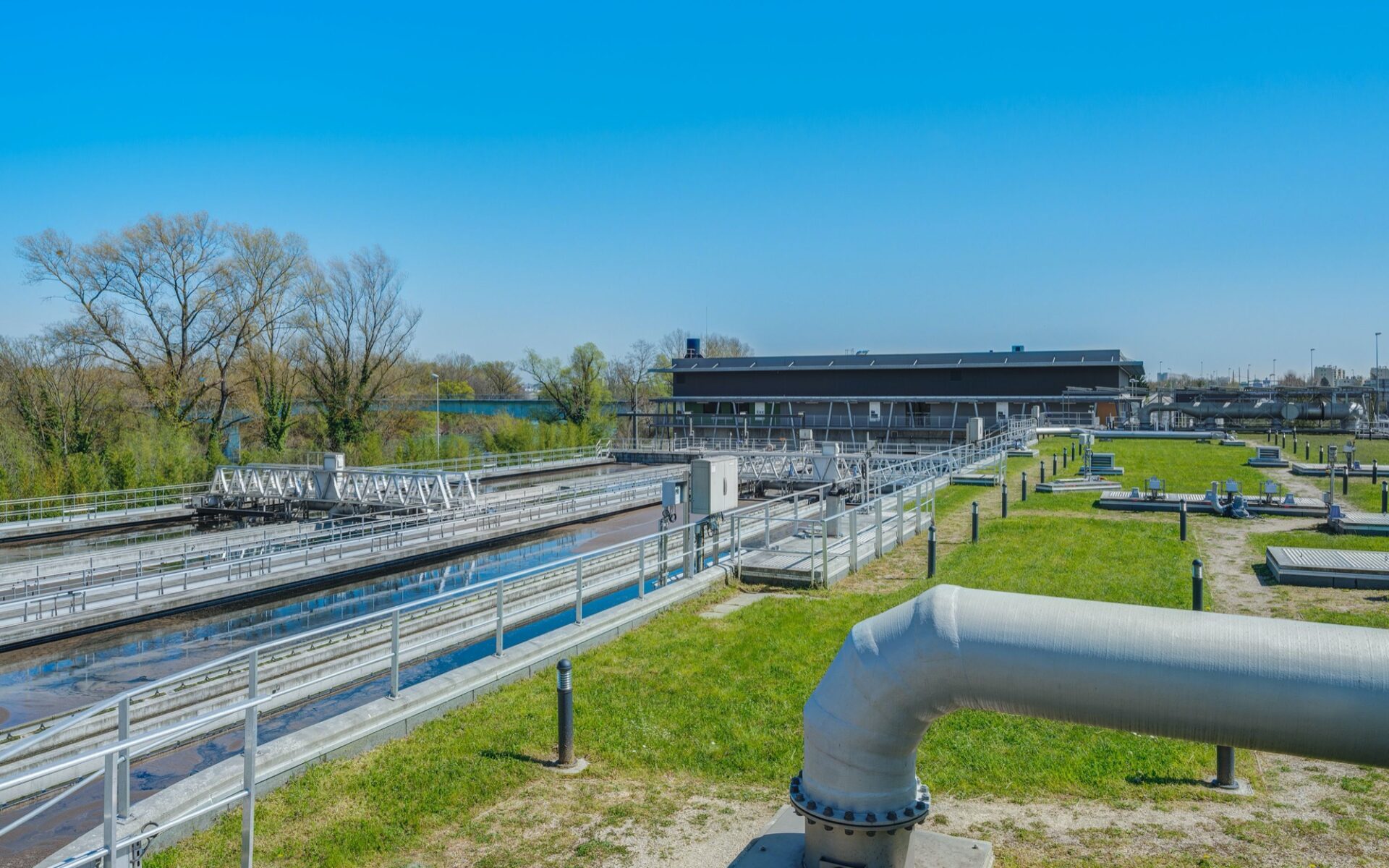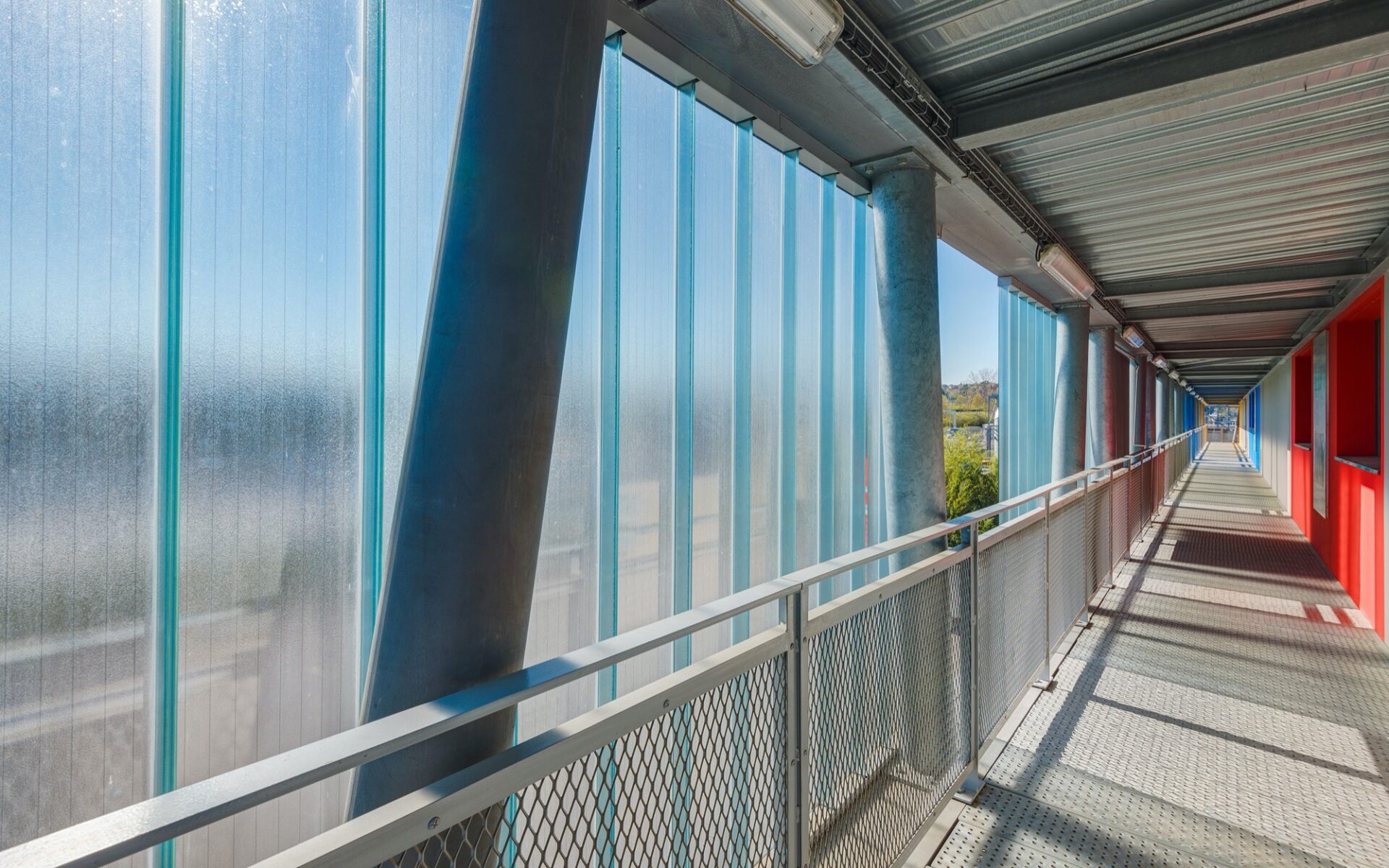 Aqualyon
A new generation wastewater treatment plant at La Feyssine.
The Feyssine wastewater treatment plant development project combines the water treatment building and the building for operations and the Cemagref, which is now Irstea, the French national research institute of science and technology for the environment and agriculture.

Awarded the Trophée Aquaplus Réalisation 2012, the building was designed with respect for its immediate natural surroundings and is the result of in-depth reflection on the relationship between contemporary ecology and urban growth. Industrial architecture and green walls work together to highlight, through a living and evolving landscape design, a project that is essential to the quality of life of people living in the city.
Client :
Communauté Urbaine du Grand Lyon
Location :
Villeurbanne, France
Key points
Green wall.
Education trail.
Performance environnementale
Energy recovery.
Treated water used for own consumption.
Photovoltaic panels.
Team
Patriarche group :
Patriarche (architecture and urban design)
Patriarche Creative (signage)
Partners :
Merlin-Berim,
SDEI,
Degremont,
Green Style
Awards
2012 Aquaplus Award for built work
Did you like this project ?
Add it to your download list to read a full PDF presentation